The Male Nurse: Benefits and Percentages of Men in Nursing
The number of men in nursing steadily increased over the past 20 years due to several factors, such as the education, benefits and positions available to nurses.

Understanding the numbers
When reviewing job growth and salary information, it's important to remember that actual numbers can vary due to many different factors — like years of experience in the role, industry of employment, geographic location, worker skill and economic conditions. Cited projections do not guarantee actual salary or job growth.
There are more men in nursing today than at any time in history — that's good for male nurses and the profession. According to the U.S. Bureau of Labor Statistics (BLS), 13.3% of registered nurses (RNs) in 2021 were men, up from 7% in 2008. As the nation's population ages, there will be more opportunities for men to join the profession; BLS projects registered nursing jobs to grow 6% from 2021 to 2031 — about as fast as all other occupations.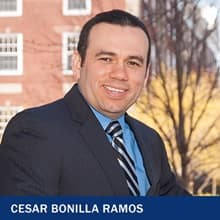 Why the higher percentage of male nurses? Men are realizing what women have known since Florence Nightingale founded modern nursing in the late 19th century. "Nursing is a rewarding profession," said Southern New Hampshire (SNHU) bachelor's in nursing (BSN) graduate Cesar Bonilla Ramos '18. A dialysis nurse in Boston, Massachusetts, Bonilla Ramos said, "We touch the lives of people from birth to death."
Daniel Arellano, a nurse practitioner and graduate faculty member at SNHU, sees a tremendous opportunity for men in nursing. He said nursing offers growth that may be attractive to men seeking career stability.
"In my nursing school class of 80, there were less than 10 male students," said Arellano. "These days, the numbers have greatly increased."
Benefits of Being a Nurse
Besides the inherent reward of helping people in need, nursing can offer an attractive array of well-appreciated professional perks. The wide variety of nursing specializations, high salary potential, advancement opportunities, flexibility and job demand are among them. The increased demand is due to a nationwide nursing shortage.
"The sky is the limit when it comes to nursing," said Ramos, who likes the diverse choices for career paths open to him as a nurse. "If someone is good (at) working under pressure, ER (emergency room) is a good choice. If you're tech-oriented, there is nursing informatics."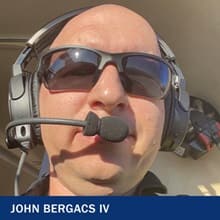 John Bergacs IV '18MBA, a flight nurse in Reno, Nevada, who earned his MBA in Healthcare Management, said, "the biggest benefit is going into a career with high demand and a good aspect of employment coming out of school."
A self-described Type A personality, Bergacs started in the ER. He believes the "exciting, high-intensity work caring for patients with high acuity" appeals to many men in nursing. "In these situations, it feels like you can do more for a single patient," he said.
Arellano agrees that "male nurses are often drawn to higher acuity environments such as critical care, flight nursing or emergency medicine." But he's quick to add that "they're represented in almost every nursing specialty."
Flexibility is another significant benefit of being a nurse. Because Bergacs works as a civilian nurse and serves as a major in the U.S. Air Force Reserve, he appreciates the flexible schedule nursing offers him. He works two 24-hour shifts a week and still has plenty of time to spend outdoors, taking in the sights of the Sierra Nevada mountains.
"Now is a great opportunity for men to join a female-dominant profession," said Dr. Nicholas Carte, a graduate nursing faculty lead at SNHU. "(You) can earn a competitive salary, inspire young men to join nursing, specialize further as a nurse and challenge the gender stereotypes that (persist) in nursing still today."
If you are interested in the profession, find out how to become a nurse.
So How Much Do Male Nurses Make?
That's a tricky question because it depends on so many factors. Your area of specialization, geographic location, level of nursing education and personal ambition all play a role. And there's generally parity between what male and female nurses make.
According to the BLS, RNs earned a median annual wage of $77,600 in 2021. Nurse anesthetists, nurse midwives and nurse practitioners, also known as advanced practice registered nurses (APRNs), earned a median salary of $123,780 in 2021.
Nurse educators, a good position to consider if you're interested in being both a nurse and a teacher, earned an annual median income of $77,440 in 2021.
As a dialysis nurse in the healthcare hub of Boston, Ramos noticed a growing need in his area of specialty. "Some of the major dialysis providers offer signing bonuses up to $10,000 for an experienced nurse," he said, noting a similar trend in the operating room (OR).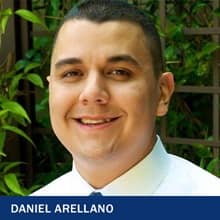 While the pay may be higher in major metro locations, opportunities abound in rural areas. "I believe the greatest demand for nursing is within primary care and medical-surgical nursing units," said Arellano. "This is particularly true in rural areas of the country that may not have a local nursing school graduating new nurses for the community."
According to Arellano, "the nurse practitioner track is growing the fastest since there are greater needs for care providers in the inpatient and outpatient environment," he said. "Nurse practitioners are ideally positioned to help in the practice of medical care in rural communities."
What is it Like to Be a Male Nurse?
Literally? "You're always on your feet, so I always wear sneakers because you run around all day," Bergacs said. "Men do tend to gravitate toward critical care nursing, which may seem to an outsider as more technology-focused and less personal, but I can assure you there are many hands held, backs rubbed, feet washed, bed linens changed and words of encouragement shared in these environments, too."
Nurses who have been in the profession for any length of time see universal truths in this perspective. Bergacs is one of them. "Nursing is truly a passion," he said. "Don't go into it for just financial reasons."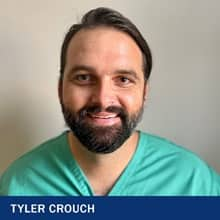 Tyler Crouch '21 is a Marine Corps veteran who said he felt called to become a clinical nurse leader (CNL). While working at a Veterans Affairs (VA) medical center, one particular nurse inspired Crouch to reflect on the kind of nurse he wanted to be. That nurse — a CNL — became a mentor to Crouch and encouraged him to enroll in the Master of Science in Nursing (MSN) program at SNHU.
As Crouch matured in his role as a nurse, he could participate in different projects while also gaining bedside experience in an intensive care unit (ICU). "I then made the decision to pursue the path to becoming a CNL," he said.
Crouch admired the position of CNL because of its versatility to be a caregiver, educator, mentor and innovator. "(CNLs) relentlessly (serve) as a positive influence for patients and nurses by improving the healthcare system," he said.
Nursing is Lifelong Learning
As an educator, Arellano always encourages nurses to continue their education. "My students quote me by saying, 'keep climbing the educational ladder.' Learning is a requirement to be a great nurse," he said. "Whether that learning is a local conference to enhance your skills or a PhD, always strive to make yourself a better nurse."
After earning a traditional BSN, Bergacs pursued his MBA online through SNHU. "Because I have a busy schedule between my military and civilian nursing careers, I found it easy to accommodate class time," he said. "I worked nights and did my schoolwork at night instead of during the day and completed the program as time allowed."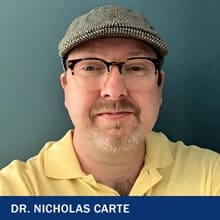 While he hopes to progress to management, he says his MBA brings a business perspective to his current role making the job experience richer for him. "My helicopter brings business into the hospital system," he said. "And it's also a marketing tool and public relations. You're representing the hospital system when you're piloting the helicopter."
Carte agrees that career-long learning is an integral part of nursing. He said, "Any (nurse) should value these opportunities to learn and advance one's care to support high quality and safe delivery of healthcare to a diverse group of patients."
A degree can change your life. Find the SNHU nursing program that can best help you meet your goals.
Betty Egan is a freelance copywriter with 25+ years of experience across a diverse spectrum of industry sectors, including higher education. She lives and works remotely from the mountains of northern New Hampshire. Connect with her on LinkedIn.
Explore more content like this article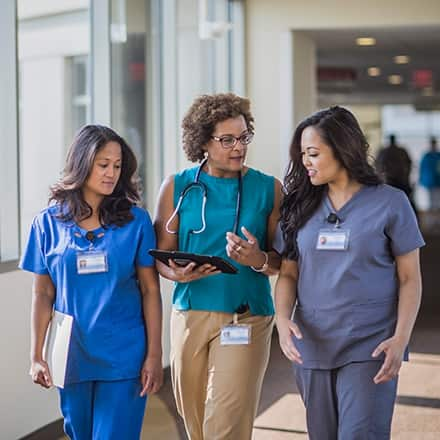 While nursing has always been a respected career, many people don't know that there are different levels of nursing degrees available, and there are several specialty areas to consider with each level. Nurses continuously develop skills, clinical knowledge and expertise throughout their careers.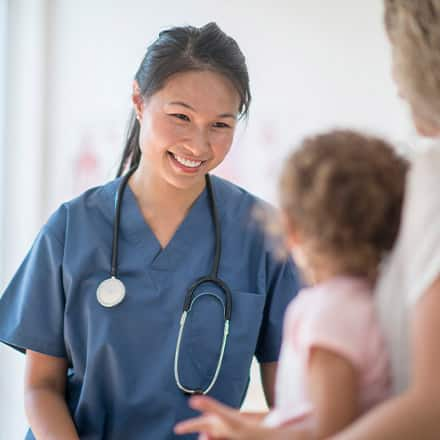 If you want to establish a rewarding nursing career, you're probably wondering what sort of degree you'll need. There are minimum educational requirements to qualify for the nursing licensure exam, and you may decide to gain additional credentials to help you advance in your role.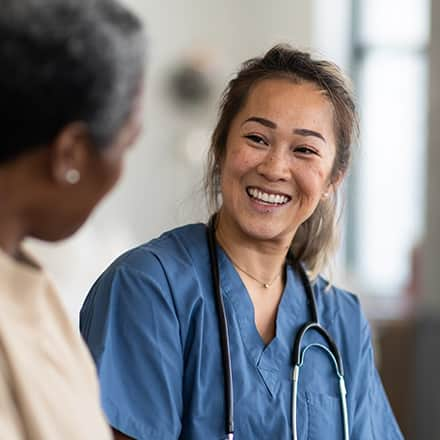 MSN stands for Master of Science in Nursing. This is a graduate degree that provides nurses the opportunity to further specialize in their chosen area of healthcare. The degree can also lead to a new specialization for nurses who are interested in taking their careers in a different direction.
About Southern New Hampshire University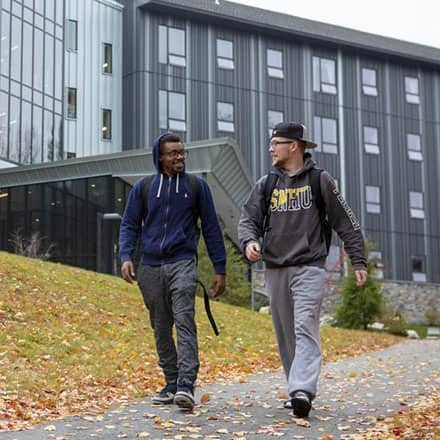 SNHU is a nonprofit, accredited university with a mission to make high-quality education more accessible and affordable for everyone.
Founded in 1932, and online since 1995, we've helped countless students reach their goals with flexible, career-focused programs. Our 300-acre campus in Manchester, NH is home to over 3,000 students, and we serve over 135,000 students online. Visit our about SNHU page to learn more about our mission, accreditations, leadership team, national recognitions and awards.