What Can You Do with a Communications Major?
With a communications degree, you can pursue many different job roles in social media, publicity, journalism, human resources and more. Majoring in communications allows you to hone skills such as effective written and verbal communication, leadership, problem-solving and teamwork.
Understanding the Numbers
When reviewing job growth and salary information, it's important to remember that actual numbers can vary due to many different factors — like years of experience in the role, industry of employment, geographic location, worker skill and economic conditions. Cited projections do not guarantee actual salary or job growth.
A communication degree is a great way to prepare yourself for a career in fields ranging from media relations and journalism to marketing, corporate communication and many more. By developing your ability to clearly communicate information to colleagues, internal and external audiences, or the general public in a variety of formats, you can equip yourself with the skills to work in a huge range of career fields and job roles.
"Communications touches every field," said Karen Wilkinson, associate dean of liberal arts programs at Southern New Hampshire University (SNHU). "The ability to communicate effectively and efficiently with others is a coveted skill set in every workplace environment."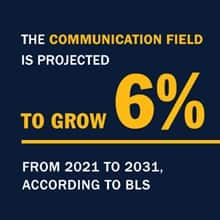 No matter what field you work in, you'll have to communicate your knowledge and information to others. Nearly every business values employees who can:
Communicate effectively in a variety of methods, including verbal and written communication and in print and digital mediums.
Contribute to projects as part of a team and use clear communication to engage and cooperate with colleagues and other partners.
Develop professional, interpersonal workplace relationships with junior staff, peers, managers and clients.
Give face-to-face and virtual presentations to team members, senior leadership and outside stakeholders.
These skills are applicable across a broad range of industries and communication platforms, which are continually changing as technology advances. Communications majors are in demand right now as employment in this field is projected to grow 6% from 2021 to 2031, according to the U.S. Bureau of Labor Statistics (BLS).*
What Jobs Can You Get with a Communications Degree?
Because the skills you develop in a bachelor's in communication program are valuable in so many ways, there are a large number of fields you can find yourself working in, Wilkinson said, including:
Brand Management
Business and Corporate Communications
Government Relations
Nonprofits
Sales
Within many of those professional fields, there are also dozens of job roles you may find yourself in thanks to your communication skills.
Social Media Strategist or Social Media Director
Businesses that don't use social media as part of their marketing and customer relations strategies are few and far between. As a social media strategist, you would likely be a member of a company's marketing team, charged with creating strategies to develop and engage an audience interested in the company's products or services on a variety of platforms, such as Facebook, Twitter, Tik Tok and Instagram.
You could be involved in creating and developing marketing campaigns delivered on social media channels and using analytics to track the effectiveness of those campaigns.
As a director of social media, you would be a member of a company's management team and work with various departments across the business to build brand awareness and loyalty with a consistent message to potential and existing customers. Social media directors are also often tasked with developing a cohesive social media strategy, leading social media projects and upholding brand standards on social media channels, and more.
Public Relations Specialist
A public relations specialist works to create a positive image in the public eye for the business or organization they work for. They work with members of the media to provide information and access to executives, write press releases and advisories to publicize company events, offerings or other initiatives. They generally function as the communication bridge between internal organizational affairs and members of the public, from customers to reporters to investors.
Public relations specialists earned a median salary of $62,800 in 2021, and the field is expected to grow 8% through 2031, according to BLS.*
Copywriter
A copywriter writes to inform and persuade readers, combining writing and marketing skills. Copywriters usually work at an advertising firm or as part of an in-house marketing team and are the professional communicators who write the words we all hear, see and read on advertising of all kinds. From television and radio commercials to billboards, brochures and web ads, a creative copywriter writes the promotional pitches driving sales across thousands of industries.
Copywriters have to be able to meet with outside partners and internal stakeholders to understand the aim of a marketing campaign and target audience and then produce the pithy and informative phrases and taglines that inspire action from consumers.
Marketing Manager
Marketing managers, as well as advertising and promotions managers, have many of the same tasks, according to BLS, including:
Planning advertising campaigns
Negotiating advertising contracts
Launching marketing research analyses
Managing a marketing, promotions or advertising staff
Marketing managers also evaluate the demand for a company's products and services and how the company compares to competitors. They also work with other departments — including sales and product development teams — to help maximize customer satisfaction.
Marketing managers earned a median salary of $133,380 in 2021, and the field is expected to grow by 10% through 2031, faster than most other professions, according to BLS.*
Reporter
Reporters are expected to gather information about events happening in their community, interview sources and use their research skills to find new information and write or produce articles and broadcast stories for public consumption. As a reporter at a larger organization or newspaper or magazine, you may specialize in specific topics, such as breaking news, sports, politics or community feature stories.
Reporters, correspondents and broadcast news analysts made a median salary of $48,370 in 2021, according to BLS.*
Human Resources Specialist
While working as a human resources specialist, you are responsible for the communication within businesses and organizations, from educating employees, developing training programs, recruiting and more.
Working as a human resources specialist means you will use the communication skills learned in your major for public speaking and interviewing as well as written skills for recruitment and employee manuals. You are responsible for facilitating and improving communication throughout your organization to ensure goals and policies are understood.
A human resource specialist's median salary was $62,290 in 2021 with an 8% job increase through 2031, according to BLS.*
Other Communication Roles to Consider
Other job roles that Wilkinson said are a good fit for communication majors include:
Advertising Executive
Brand Manager and Company Spokesperson
Community Relations Specialist and Fundraising Manager
Digital Media Specialist
Internal Communication Manager and Corporate Trainer
Communications in Technical Fields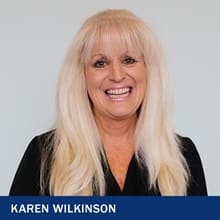 But according to Wilkinson, that's not all. Technical fields also need good communicators, and the soft skills that you'll develop while earning a communications degree can serve you well in many other areas.
"Many students pair or infuse communication studies with their technical foundation so that they are better able to utilize their liberal arts knowledge to extend their value within the contemporary workplace," Wilkinson said. "This comprehensive knowledge adds to a candidate's marketability and to one's breadth of knowledge as employers are looking for candidates who offer an array of strong skill sets and stand out among a sea of candidates."
Communication Degree Skills
It can be more challenging to define what you do in a communication major and the transferable skills you develop in a liberal arts program like communications compared to, for instance, a degree in information technology or a degree in accounting.
Wilkinson said SNHU recently revamped its bachelor's in communication program and identified critical skills students can gain, including how to:
Apply design principles, professional social practices and communication technology to create effective messages for diverse audiences
Analyze and recommend strategies to shape communications for personal, group and organizational settings
Develop social media strategies and messaging to reach target audiences
Deliver quality oral, written and visual communication
Evaluate and respond to complex problems using critical thinking and problem-solving skills
Why Should I Major in Communications?
A communication degree can prepare you for a number of different career paths like media, journalism, human resources and more. A communication major isn't the right fit for everyone, but how do you know if a communication major is right for you?

Ultimately there are many benefits of being a communications major. From learning a broad set of skills to teaching you how you'll connect your business with others, whether that be employees or the general public.
Can I Be Successful with a Communications Degree?
In a word, yes! Employers are on the lookout for employees with highly developed soft skills and are having trouble finding them.
Inside Higher Ed reported, citing a survey by education technology company Cengage, that the most in-demand skills the 500 hiring managers, 150 HR professionals and 1,500 college students and graduates noted was listening skills, followed by attention to detail and effective communication.
This trend continues strong. LinkedIn also took a look at the top skills employers prioritized in 2023 while recruiting and hiring on the platform, and the 10 most in-demand skills included communication, leadership, and teamwork.
A recent study by The Association of American Colleges and Universities (AAC&U) found that 54% of employers find it important to be able to communicate through writing skills (AAC&U PDF Source). As well as having the ability to analyze and interpret data, work effectively in teams and communicate through public speaking, according to Inside Higher Ed.
"Communication is a fast-paced, ever-changing environment. As communication is strongly interlaced with technology, it is constantly evolving," Wilkinson said. "This is what makes communication such an exciting field as the tools and platforms are consistently progressing and delivering new and innovative ways for us to reach and inform audiences on a global scale."
Discover more about SNHU's communication degree: Find out what courses you'll take, skills you'll learn and how to request information about the program.
*Cited job growth projections may not reflect local and/or short-term economic or job conditions and do not guarantee actual job growth. Actual salaries and/or earning potential may be the result of a combination of factors including, but not limited to: years of experience, industry of employment, geographic location, and worker skill.
Joe Cote is a staff writer at Southern New Hampshire University. Follow him on Twitter @JoeCo2323.
Explore more content like this article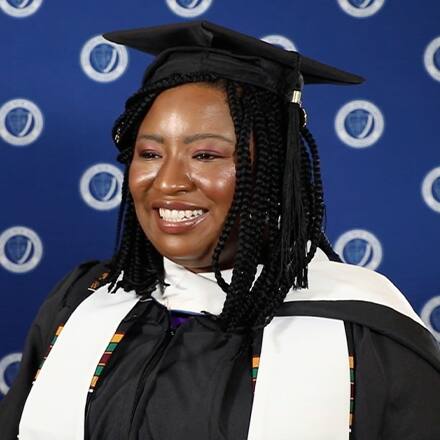 When Adanze Chukwuocha '23G earned her bachelor's degree, it wasn't in a subject that she truly enjoyed. So, she decided she wasn't done – and that her next degree would be different. That's when she started an MA in English and Creative Writing from Southern New Hampshire University (SNHU).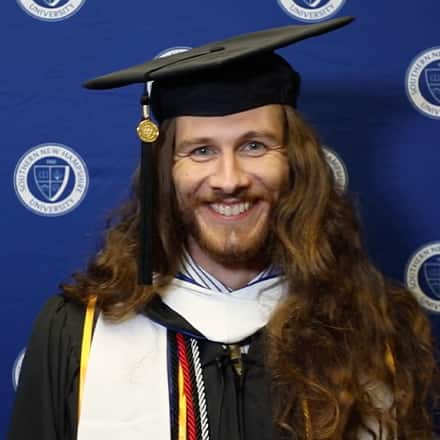 Lawrence Michael Mazza II traveled from Florida to New Hampshire to celebrate earning his bachelor's in English and creative writing. And he was celebrating another accomplishment, too — the start of his new career as a middle school English teacher.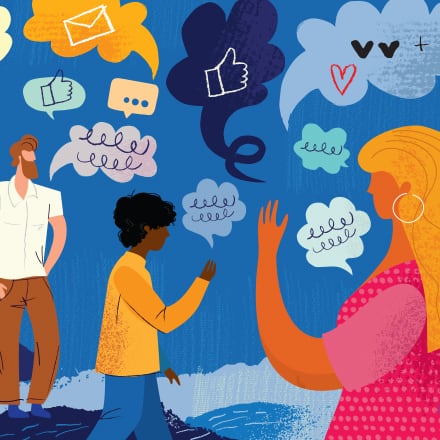 Everyone has their own communication style. Knowing what these styles look like — and how to identify them — can help you better communicate and work with other people. Learn how to leverage communication styles to communicate successfully across different mediums and cultures.
About Southern New Hampshire University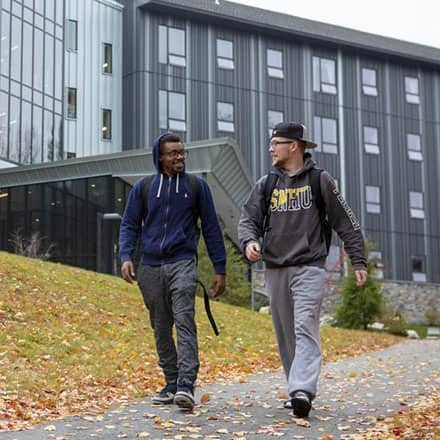 SNHU is a nonprofit, accredited university with a mission to make high-quality education more accessible and affordable for everyone.
Founded in 1932, and online since 1995, we've helped countless students reach their goals with flexible, career-focused programs. Our 300-acre campus in Manchester, NH is home to over 3,000 students, and we serve over 135,000 students online. Visit our about SNHU page to learn more about our mission, accreditations, leadership team, national recognitions and awards.