How to Become a Copywriter
Everyone writes. But not everyone's a writer.
It's a distinction that copywriters have to make every day.
That's because copywriting is both an art and a science. You want to get your idea across to your audience as quickly as possible – but each and every word choice can make or break the entire message.
So, what is copywriting?
"Copywriting is a type of writing which focuses on marketing or promotion of a product, service or event," said Mary SanGiovanni, an MFA adjunct faculty member and a longtime freelance writer. "The tone of the language and the word choice are geared toward interesting others in what is being marketed. Often, this type of writing, called 'copy,' encourages the reader to perform an action – like buy a product or attend an event."
Think of copywriting as part information, part persuasion. Ever get a line from an ad stuck in your head? (Like "Just do it" or "I'm lovin' it"?) That's how a copywriter measures success.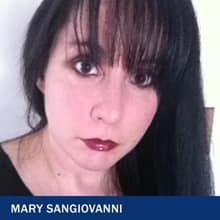 "Successful copywriting makes use of particular words – keywords – which both bring it to the forefront of search results on a given topic and also connect with the psychology of the reader," SanGiovanni said. "They are words that promise knowledge, understanding, a new way to look at or accomplish things and a pathway to fulfilling certain needs. Effective copywriting understands how to interest a reader and how to deliver on a promise."
After all, copywriting is part of every ad you see.
"Copywriters create the marketing material you hold in your hands, or read in your inbox or on websites and blogs, or see on television or hear on the radio," said Larry Holden, adjunct communication faculty at SNHU.
That means copywriters can be the creative minds behind:
Billboards
Blogs
Broadcast commercials
Brochures
Catalogs
Emails
Newsletters
Postcards and mailers
Print ads
Radio scripts
Social media ads
Video scripts
Websites
And that's among other deliverables.
For example, "over my career in marketing, my copywriting has included marketing collateral such as product sheets, company brochures, press releases, customer case studies, blogs, emails used for marketing campaigns, white papers and social media posts," said Laura Engin, a marketing adjunct faculty member at SNHU with decades of writing experience.
How to Get Into Copywriting: Choose a Major
Getting a degree is an obvious route. The U.S. Bureau of Labor Statistics (BLS) states that a bachelor's degree is typically needed to become a writer.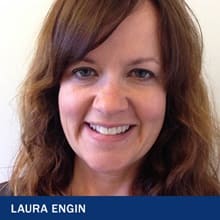 "As you gain more education and real-world experiences, the opportunities in copywriting expand," Engin said. "At the higher levels in an organization, there are more company-wide responsibilities with copywriting versus the starting positions, (which) may focus on one element of the company's strategy, such as emails for one of their products."
While copywriting typically isn't its own major, you have plenty of options as to what kind of program you can enroll in – something that not every career role can boast.
"Marketing complements copywriting and vice versa," she said. "Most elements of marketing need good copywriting to communicate the company's message. At the same time, having a marketing degree provides the business part of the process and why the copywriting is needed." Engin, the marketing instructor, believes a marketing program is a good way to go.
By understanding the strategy behind a social media ad or a billboard, it can better position you to develop creative that meets the business goal. Classes about advertising copy, consumer behavior and social media can help you strengthen your skill set, while courses such as media planning and strategic brand management give you behind-the-scenes knowledge of why you're creating what you're creating.
But marketing isn't the only program that a budding copywriter can consider.
"The study of communications immerses you in public relations, advertising, marketing and other fields that require the talents of copywriters," Holden said.
A well-rounded liberal arts degree – like one you'd earn after completing a communication program – gives you a look into copywriting and advertising, but also goes further into looking at careers adjacent to writing.
Classes that could help with your writing are topics like communicating with diverse audiences, visual communication and global communication. But other classes – like public speaking, organizational branding and personal brand communications – can certainly help you work with others and gain more confidence in your work.
But you could, after all, choose to major in writing.
"Creative writing is a good major because it teaches creative and innovative thinking, outside-the-box problem solving, and a broad base for understanding both the rules of writing and when (and if) they can be broken," SanGiovanni said. "Since creative writing is essentially an entertainment field, there is an inherent discussion about copywriting, marketing and promotion as a part of understanding the business."
And while it's important to choose a degree based on the skills you want to learn, don't forget that you can use your free electives more wisely – like by adding classes that complement your program.
"If there is the opportunity to take 1 or 2 electives, I would recommend topics around storytelling and digital marketing," Engin said. "Technology is constantly changing and the need to understand the latest trends, along with great copywriting, are essential for success."
SanGiovanni agreed with Engin's suggested course combinations, while also recommending public speaking and business classes.
"The former prepares you for the presentation aspect of marketing and for gauging audience reaction," SanGiovanni said. "The latter offers you an understanding of the processes and needs of any business so that you can address marketing needs."
Holden suggests straying even further away from copywriting.
"Taking some language courses or STEM courses would broaden a copywriter's background," he said.
If you ever feel like you have more to learn on the subject – or you think you might want to move up the ladder – you may want to consider a master's degree in marketing, communication or creative writing, as well.
"It's beneficial to pursue education beyond (a bachelor's) because one has opportunities to further refine or broaden one's fields of study within the writing field," SanGiovanni said. "Teaching writing, including copywriting, requires at least a master's degree. Further, on a master's level, you are often afforded more opportunities to work with professional writers and learn the business side of writing as well as the mechanics of it."
How to Become a Copywriter with No Experience: Build a Portfolio
"It's never too early to start a portfolio, as it's something that will change with you while you continue to grow and develop as a writer," said Jill Giambruno, a career advisor at SNHU.
But if you have no pieces to show and you've never worked with a client, it's time to think of what else you could feature.
"If you create a press release or other promotional elements as part of a class project – and you're proud of what you created – then definitely include that in crafting your initial portfolio," Holden said.
Engin agreed.
Employers will understand that a recent college graduate won't have as robust of a portfolio as someone who's been in the field for a while."As you go through your classes, if there are pieces of writing which can relate to a real-world example, make sure to designate a folder or location to save these examples," she said. "Once you draw closer to your graduation and/or plan to apply for positions, this bank of examples can then be formatted and organized into a portfolio according to the job you're applying for."
"The goal is to showcase their potential as a writer and highlight what they can bring to the table as a copywriter," Giambruno said.
It's a good idea to organize your portfolio by the types of assets you've worked on in your classes. You can separate print ads from digital ads, and small fliers from larger posters. This makes it easier for employers to find what they're looking for.
"Many times your portfolio highlights the types of jobs you are looking for or the desired job's responsibilities," Engin said. "It's good to save several types of copywriting examples to show your breadth of experience, but also have the ability to pare it down for a specific job opportunity if needed."
How to Get a Copywriting Job: Freelance vs. In House
Copywriting is unique in that it's much easier to go freelance than it is in some other career paths.
In fact, BLS shows that the freelance option is popular with writers and authors. In 2019, the top employers were:
Self-employed workers: 63%
Professional, scientific and technical services: 10%
Information: 10%
Performing arts, spectator sports and related industries: 3%
Religious, grantmaking, civic, professional and similar organizations: 3%
BLS also notes that writers and authors who have adapted to online and social media – and are capable of working with digital tools – should have an advantage in finding work.
There are pros and cons to both going freelance and working within an organization.
Get Freelance Work
When you're a freelance writer, you're the boss. You choose what you want to do.
There's also "flexibility, your own schedule and several clients with different needs versus one company with similar needs all the time," Engin said.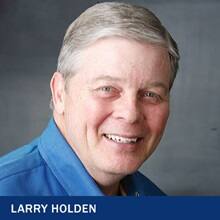 Holden even suggested starting your career doing freelance work – which is another great way to build up your portfolio.
"You hone your craft as you do projects for a variety of clients," he said. "And, often, companies and organizations will be so impressed with the work of a particular freelance copywriter that they hire him or her as a full-time employee."
That is, if you choose to go that route. Holden said it's tempting to consider becoming a salaried employee, but some of the benefits of the freelance life may be hard to give up.
"The freedom you have as a freelancer is exhilarating," he said. "And I know freelance copywriters who earn more money annually than some corporation/organization copywriters."
Giambruno agreed with the instructors that freelancing is a great way to start copywriting – and build up that portfolio.
"I always recommend that students explore freelancing first," she said. "Freelancing is a great way for anyone to get their feet wet in any type of writing, editing or marketing, and can also be a useful way to find out if copywriting is something that they would like to seriously pursue. Freelance experience is also something that can be put on a resume, or mentioned in any interview with an employer looking to hire a copywriter."
Giambruno recommends that students sign up for and peruse third party freelance sites like Upwork or Fiverr to see what types of gigs they could land – both pre- and post-graduation.
Freelancing does have its downsides, however.
"The challenges are finding clients, convincing them to give you a try – versus professional marketing firms – and sometimes finding steady work," Engin said.
Work Within an Organization
Holden added that, along those lines, not earning a regular paycheck could take its toll on freelancers after a while.
That's a major reason why accepting a full-time position with an agency or organization can be just as attractive to other writers. But it doesn't just have to be about the money.
"There are several advantages to working in an organization that has an established structure and defined plan of action," Engin said. "Larger companies have several layers of procedures, which provides the opportunity to understand how these structures work and finding ways to still remain creative. In smaller to medium-size companies, there are opportunities to be more hands-on, which develops several skills versus a more defined role within a larger organization."
If you're interested in working for one of the companies or agencies, get in touch with your career advisor – and do it before graduation. Career teams at universities build relationships with employers for this exact purpose – and an excellent career team gives you these services for life.
Giambruno also suggests discussing what job websites your university works with to find employers that specifically want to work with you and your classmates.
But is Being a Copywriter a Good Career?
Absolutely, said Holden.
"Being able to create something that generates an emotional connection with readers/viewers/listeners is tremendously rewarding from a creative standpoint and from a money-in-the-bank standpoint," he said.
Engin agreed, citing the need to help your audience get through the clutter online – and ultimately connect with the right product or service.
"I have found that it's invaluable to be able to take an organization's ideas, technical knowledge or even their product's features and simplify the message for someone who has never heard of the company," she said. "Couple that with knowing how to expand, shorten or segment a piece based on where it's shared is also important for an organization to resonate with the right audiences."
Plus, with the online landscape, there's room for more writers and more messages.
"Copywriting is so important with the amount of resources available digitally nowadays," Engin said. "So many times companies don't have the time or foresight to invest their time into writing or are sometimes not sure where to begin."
And since copywriters are able to devote the time to their craft, it can result in a clear message that meets the goals of the project.
"Effective copywriting will stand out from the content with which people are being bombarded online," SanGiovanni said. "It will catch the reader's attention and draw them into reading the material further. Ideally, it will spur the reader to perform the action encouraged by the copy."
Ultimately, copywriting must make a connection with people, create loyalty to the brand and build an ongoing relationship – all through the careful selection of a few words.
"Consumers want to feel a part of the brand's journey," Engin said. "For copywriting to be successful, it's understanding the challenges a customer may be having and how the company 'gets' it. They don't want to be sold to, but feel like there is a human behind the writing."
Deidre Ashe '18G is a copywriter in higher education. Connect with her on LinkedIn.
Explore more content like this article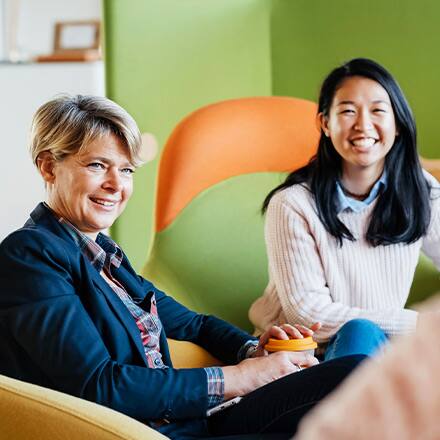 October 26, 2021
If you're looking to further your career in business, earning an MBA degree can be an important first step. Learn more about the value of an MBA across many industries and businesses.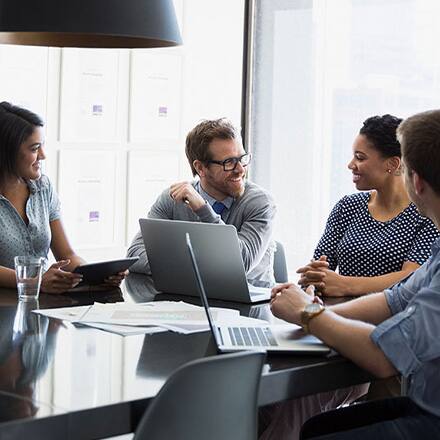 October 20, 2021
Today's MBA programs provide plenty of options to focus on particular aspects of business in either a specialization or concentration - giving you a competitive edge in today's job market.
October 20, 2021
Interested in starting a new job or advancing in your current field? An Associate of Arts (AA) degree can give you the broad-based education and in-demand career skills you need to reach your goals. Learn more about earning an AA degree and what you can do with one.