Kenzie Academy, SNHU Launch Software Engineering Program Developed with Amazon to General Public
Leading educators will expand access to software engineering program developed by Amazon Technical Academy, creating more pathways to employment at large tech companies for learners nationwide
Manchester, N.H. (April 13, 2021) – Kenzie Academy announced today it is launching a new software engineering program developed with Amazon and based on the curriculum from Amazon Technical Academy, an upskilling program developed by Amazon to help non-technical Amazon employees gain the skills they need to pursue careers in software engineering. The program, which was only available to current Amazon employees before today's announcement, will help increase access to high-quality, in-demand credentials and put more Americans on a direct path to high-paying jobs and rewarding careers. Kenzie Academy, which was recently acquired by Southern New Hampshire University (SNHU), is one of the first education institutions to roll out the program to learners nationwide.
"We are excited to work with Amazon to expand access to the Amazon Technical Academy software engineering curriculum to the general public," said Chok Ooi, Executive Director, Kenzie Academy. "At Kenzie Academy, our focus is on leveling the playing field to enable more Americans to pursue tech careers. This is a great opportunity to combine Amazon's exclusive software engineering curriculum with our expertise in propelling a diverse range of learners to professional success."
Graduates of the software engineering program will be eligible to apply for entry-level software development engineering roles with Kenzie Academy's corporate partners and other large tech companies. The Bureau of Labor Statistics (BLS) projects 22% job growth through 2029 for Software Developers, who earn a median salary of $107,510. The tuition for the full program will be $20,000 with scholarships and flexible payment options available for eligible applicants.
Amazon Technical Academy is one of six training programs included in Upskilling 2025, Amazon's $700 million commitment to equip more than 100,000 Amazon employees with new professional skills by 2025 to help them further their careers in high-paying, in-demand roles.
"According to a study of U.S. workers from Accenture, technical skills are twice as likely to be associated with high-income occupations compared to other skills," said Ashley Rajagopal, Amazon Technical Academy Program Lead. "Amazon is committed to upskilling 100,000 of our own employees by 2025 to help ensure more people can up-level and grow their careers. Our new collaboration with Kenzie Academy will help ensure even more people can unlock their full potential and pursue in-demand, high paying software engineering roles."
Kenzie is adapting the curriculum, originally developed by Amazon engineers, to a fully online format that will focus on real-world, hands-on projects modeled after Amazon applications like Amazon Web Services. Kenzie designed the program with no fixed-class times to accommodate learners who have work and family obligations while attending the program.
The cohort-based model also provides learners with increased wraparound services including access to live support from Kenzie Academy advisors, virtual study halls, and personal office hours as needed. The program will require learners to complete specific milestones each week to progress through the program.
Kenzie and SNHU believe this more structured model and access to high-quality wraparound support services will lead to higher completion rates and student outcomes compared to other self-paced software engineering models in the market.
The program can be completed in 12 months or less. For learners with little to no coding background, Kenzie offers a 3-month Software Engineering Foundations course. After that, learners will continue into the 9-month Software Engineering course. Learners with prior coding background have the option to test out of the foundations course and attend 9 months of the Advanced Software Engineering Program.
Once completed, learners will earn a software engineering certificate with a specialization in backend Java from Kenzie Academy.
"At SNHU, we have long known that we will need more pathways to meaningful employment for the new economy, especially for underserved learners," said Paul LeBlanc, President and CEO, SNHU. "As we emerge from the recession brought on by the global COVID-19 pandemic, more Americans are looking for opportunities to upskill, find new employment, or enter new fields. We are thrilled to be working with Amazon and Kenzie to recruit and educate more diverse learners to help support our nation's future high tech workforce needs and put learners on the path to meaningful and rewarding careers. "
The first cohort will launch in July 2021. Students who are interested in applying can visit: https://www.kenzie.academy/programs/software-engineering/
About Kenzie Academy
Kenzie Academy, part of Southern New Hampshire University (SNHU), is an online tech and coding school with headquarters in Indianapolis, IN. Founded in 2017 by Silicon Valley technologists, Kenzie works to create equitable access to tech education and job opportunities by helping learners master programming languages like Java to gain certifications in Software Engineering and UX Design. Kenzie was acquired by SNHU in March 2021 in order to amplify its mission and continue to widen access to technical education programs, setting learners up for the future of work.
About Southern New Hampshire University
Southern New Hampshire University (SNHU) is a private, nonprofit institution with an 88-year history of educating traditional-aged students and working adults. Now serving more than 150,000 learners worldwide, SNHU offers approximately 200 accredited undergraduate, graduate and certificate programs, available online and on its 300-acre campus in Manchester, NH. Recognized as the "Most Innovative" regional university by U.S. News & World Report and one of the fastest-growing universities in the country, SNHU is committed to expanding access to high quality, affordable pathways that meet the needs of each learner. Learn more at www.snhu.edu.
Contact:
Lauren Keane
Southern New Hampshire University
203-695-2264
l.keane@snhu.edu
Explore more content like this article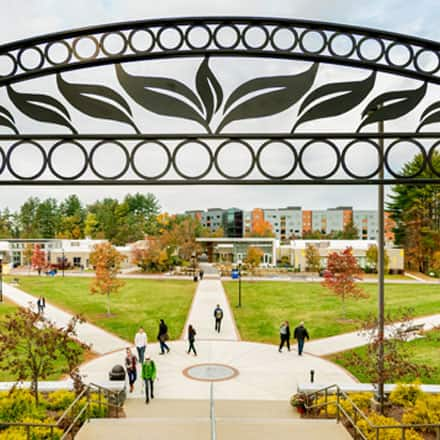 It is with great pleasure that Southern New Hampshire University (SNHU) recognizes the following students' academic achievement in being named to the President and Dean's List for the winter 2023 semester.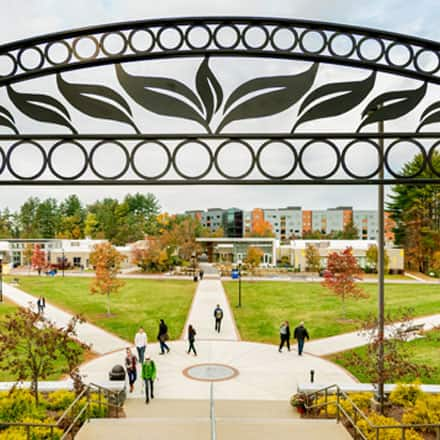 SNHU announced the appointment of three academic deans to key leadership roles on campus following a nationwide search.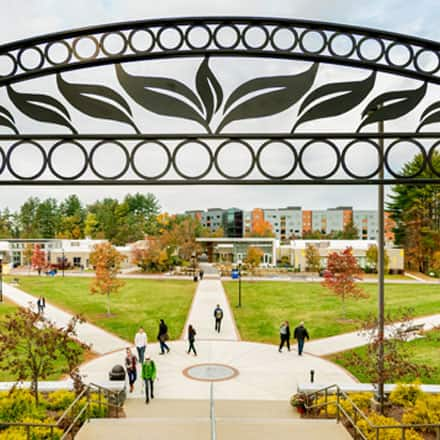 The School of Arts, Sciences, and Education at Southern New Hampshire University (SNHU) is hosting an accreditation visit by the Council on Education for Public Health (CEPH) from Monday, May 22, 2023 to Tuesday, May 23, 2023.
About Southern New Hampshire University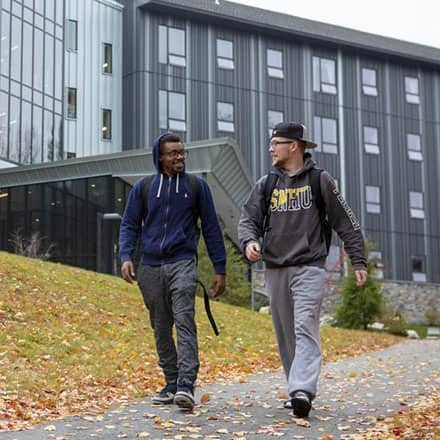 SNHU is a nonprofit, accredited university with a mission to make high-quality education more accessible and affordable for everyone.
Founded in 1932, and online since 1995, we've helped countless students reach their goals with flexible, career-focused programs. Our 300-acre campus in Manchester, NH is home to over 3,000 students, and we serve over 135,000 students online. Visit our about SNHU page to learn more about our mission, accreditations, leadership team, national recognitions and awards.