The Difference Between Bachelor of Arts and Bachelor of Science
Earning an undergraduate degree is an important decision to make, one that can change the path of your career – even your life. So, as you research programs you may want to pursue, it's good to understand some of the basics, like why or how a Bachelor of Arts (BA) differs from a Bachelor of Science (BS) degree.
The difference between BA and BS degrees ultimately comes down to the program of study. Typically, each undergraduate program falls under one of these two categories.
If you're passionate about more abstract or theoretical topics that require critical thinking, like English literature or political science, you'd likely enroll in a Bachelor of Arts program.
If you prefer a narrower focus in your study, as well as gaining technical or scientific knowledge to succeed in fields like data analytics or health information management, then you'll probably earn your Bachelor of Science.
What is a BA?
A Bachelor of Arts degree encompasses a wide variety of topics with an emphasis on general education. This is ideal for students who don't want to confine themselves to one topic of study and would prefer to have a more well-rounded education.
While many students who start a Bachelor of Arts degree may choose the program based on their career aspirations, a BA also gives you more wiggle room if you don't have something specific in mind. For example, a history major can find roles in journalism or politics. A creative writing student can see success in marketing. And a psychology graduate may want to dive into research positions.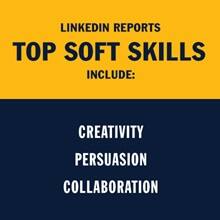 In recent years, the knowledge gained from BA degrees has been a hot commodity: 57% of senior leaders said soft skills are more important than hard skills, LinkedIn reported. Among these in-demand skills in 2020 are creativity, persuasion and collaboration – all naturally strengthened throughout the BA curriculum.
Coursework throughout a BA program is typically broad and often leaves you with more general electives that allow you to explore additional subject areas and disciplines.
Most Popular BA Degrees
Some popular programs of study that usually fall under a Bachelor of Arts designation include:
While there are certainly outliers, many degrees that focus on liberal arts, the humanities or social sciences may be considered Bachelor of Arts.
Get Technical with a BS Degree
If BAs focus on soft skills, then Bachelor of Science degrees dig deep into the hard skills. LinkedIn said that some of the most in-demand hard skills in 2020 include:
Blockchain
Analytical reasoning
Artificial intelligence
UX design
Students are trained in skills such as these throughout their programs because they're required by the roles today's employers are hiring for.
The curriculum for a Bachelor of Science degree may be more rigid: Because employers have an expectation of what you'll know as you enter a job, your program could require more specific courses – meaning less space for free electives. You could still have the opportunity to complement your degree with poetry or anthropology courses; you'll just need to be more strategic about your course choices each term.
Most Popular BS Degrees
Students enrolled in BS programs often have a particular career path in mind, as their degrees set them up to have specific skill sets.
Some popular Bachelor of Science degrees include:
If you're interested in pursuing a career in business, technology and healthcare, there's a good chance the degree you earn will be considered a Bachelor of Science.
Which is Better: a BA or BS?
There's no right or wrong bachelor's degree. What's most important is deciding on a major that aligns with you personally and professionally – something you'll enjoy studying and that can also bring you fulfillment in your career.
Whichever path you choose will be the right one for you. Because with either a Bachelor of Arts or a Bachelor of Science, you'll earn a credential that has the potential to change your world.
Beyond equipping you with new knowledge, skills and confidence, a BA or a BS degree has the potential to help you increase your earning potential. In 2020, the median weekly earnings were $1,305 with a bachelor's degree and $877 without a degree, the U.S. Bureau of Labor Statistics (BLS) reported.
Bachelor's degree holders also faced a lower unemployment rate that year, BLS said. Those with a bachelor's degree saw 5.5% unemployment rates, while those without a degree were 8.3%.
Beyond the Bachelor's
Finishing your bachelor's degree may help you unlock new career opportunities or give you the credential needed to advance in your current role and toward your personal and professional goals. Some schools, such as Southern New Hampshire University, can offer you professional support. Whether you're working on your resume or portfolio, preparing for a job search or a job interview, you can take advantage of expert career advisors and an expansive alumni network as a student and well-beyond graduation.
If you decide you want to take your education a step further, you might consider the benefits of advancing with a master's degree.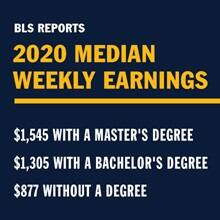 The median weekly earnings were $1,545 in 2020 for people with a master's degree, BLS reported, and the unemployment rate was 4.1% – less than half the rate for those without a college degree.
The financial benefits and increased job security are just two perks of advancing from a Bachelor of Arts or a Bachelor of Science to a Master of Arts or a Master of Science. The additional credential can also help you focus on a subject that interests you and show employers you put in the time and effort to gain expertise.
Deidre Ashe '18G is a copywriter in higher education. Connect with her on LinkedIn.
Explore more content like this article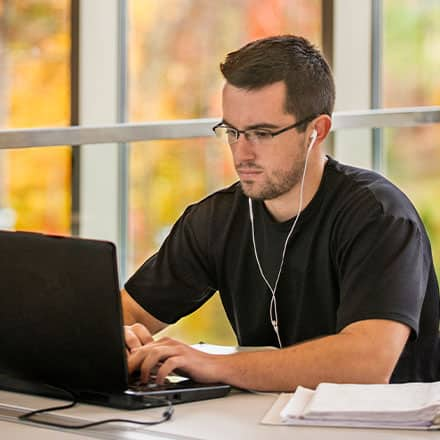 October 22, 2021
There's a clear benefit to getting an associate degree. Workers with an associate degree had median weekly earnings of $862, $132 more than people with a high school diploma alone, according to BLS.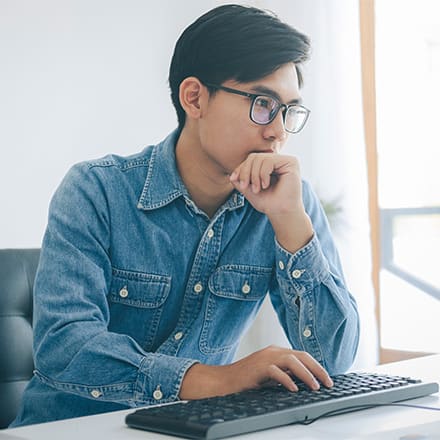 October 15, 2021
Generally taking only two years to complete, an associate degree provides foundational academic knowledge and technical expertise for a variety of career fields without the time and financial investment of a four-year degree.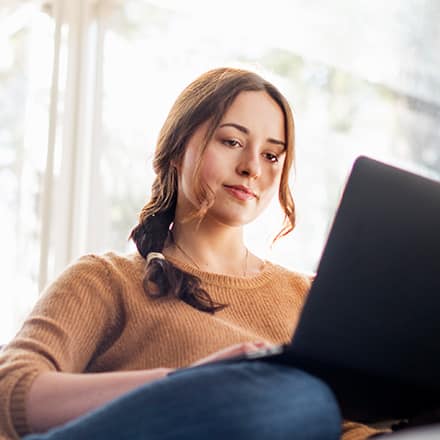 October 13, 2021
Choosing the right MA degree is a matter of your current accomplishments – academic and professional – and your goals for the future. Which MA degree is right for you will depend on your current career and where you want to go from here.