Earn a Community Health Degree Online
$320/credit (120 credits)
No application fee or SAT/ACT scores required
Provides education requirements for CHES exam
Transfer up to 90 credits
Gain skills to help your community achieve wellness
Learn about topics critical to preventing and treating illness and injury
Community Health Education Degree Program Overview
Plan and promote health programs by earning an online Bachelor of Science (BS) in Community Health Education.
The online bachelor's program focuses on improving the health of individuals based on their lifestyle needs. You'll explore effective ways to plan, develop, implement and evaluate community health programs. You'll also learn the critical components of public health education such as social and behavioral health, research and assessment, epidemiology and chronic and communicable diseases.
Learn how to:
Analyze the efficacy of health programs
Apply strategies in assessment, planning and prevention
Foster consensus, promote effective use of human resources and enhance operations
Identify health disparities and promote social justice
Make globally, socially and ethically responsible decisions
Promote effective health communication campaigns
Use statistical constructs and epidemiological principles
It also aligns with the educational requirements for the Certified Health Education Specialist (CHES) examination, offered through the National Commission for Health Education Credentialing. Successful student graduates will have fulfilled the educational requirements to be eligible to sit for the CHES examination.
Career Outlook
With community health a concern throughout the United States and around the globe, the need for health educators and community health workers is on the rise.
According to the U.S. Bureau of Labor Statistics, projections show that through 2028, the growth in employment could be as much as 11% for those positions – much faster than the national average of 5% for all occupations.1 Growth would be driven by efforts to improve health outcomes and to reduce healthcare costs by teaching people about healthy habits and behaviors and utilization of available healthcare services.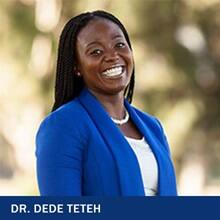 At a community level, health educators help overcome health disparities that ensure equal access to healthcare for specific demographics. "We look at the issues that are going on in our communities through a social justice lens," said Southern New Hampshire University adjunct faculty member Dr. Dede Teteh, a certified health education specialist and public health researcher.
The 5 largest employers for both community health workers and health educators, according to the BLS1, are:
Government
Hospitals – state, local and private
Individual and family services
Outpatient care centers
Religious, grantmaking, civic, professional and similar organizations
SNHU's online BS in Community Health Education program can help prepare you for a variety of roles within the high-growth public health education field, including:
Community organizer or community health educator
Health program educator or wellness manager
Patient educator or public health educator
Social and community service manager
Social and human service assistant
Graduates with an undergraduate degree in community health education will also be well positioned to pursue a master's in public health online should they seek additional professional advancement in the field.
Start Your Journey Toward an Online Community Health Degree
Why SNHU for Your Online Health Education Degree
Flexible
With no set class meeting times, you can learn on your schedule and access online course materials 24/7.
Affordable
Take advantage of some of the lowest online tuition rates in the nation, plus financial aid for those who qualify. We also make it easy to transfer to SNHU by accepting up to 90 credits from your previous institution.
Respected
Founded in 1932, Southern New Hampshire University is a private, nonprofit institution with over 100,000 graduates across the country. SNHU is accredited by the New England Commission of Higher Education (NECHE), which advocates for institutional improvement and public assurance of quality.
Recently, Southern New Hampshire University has been nationally recognized for leading the way toward more innovative, affordable and achievable education:
"Most Innovative" regional university honors from U.S. News & World Report each year since 2015
A $1 million grant from Google.org to explore soft skills assessments for high-need youth
Recognition as a 2017 Digital Learning Innovator by the Online Learning Consortium
Network
As an Southern New Hampshire University student, you'll have access to a powerful network of more than 200,000 peers, alumni and staff that can help support you long after graduation. Our instructors offer relevant, real-world expertise to help you understand and navigate your industry. Plus, with our growing, nationwide alumni network, you'll have the potential to tap into a number of internship and career opportunities.
96.5% of students would recommend SNHU.2 Discover why SNHU may be right for you.
Part of our mission to expand access to quality higher education means removing the barriers that may stand between you and your degree. That's why you can apply at any time and get a decision within days of submitting all required materials.
Acceptance decisions are made on a rolling basis throughout the year for our 6 (8-week) undergraduate terms.
Simply contact an admission counselor, who can help you explore financial options, answer all your questions and walk you through the application process. Start by:
Test scores are not required as part of your application.
Courses & Curriculum
In the online community health education program, you'll explore how to effectively plan, develop, implement and evaluate community health education programs.
You'll also learn the critical components of community health education, such as social and behavioral health, research and assessment, epidemiology, and chronic and communicable diseases.
When you earn your health education degree online at SNHU, you've completed a program that was designed to set you up for success in the health field – created by subject-matter experts who know the skills you need to have under your belt. The U.S. Bureau of Labor Statistics cites some of those important qualities1 as:
Analytical and problem-solving skills
Instructional skills
Interpersonal skills
Writing skills
SNHU's bachelor's in community health education prepares you for the professional certification examination to become a Certified Health Education Specialist (CHES) offered through the National Commission for Health Education Credentialing (NCHEC). According to NCHEC, the CHES credential shows employers that you've mastered the Seven Areas of Responsibility for Health Education Specialists, outlined in the 2015 Health Education Specialist Practice Analysis project.3 Those areas are:
Administer and manage health education/promotion
Assess needs, resources and capacity for health education/promotion
Communicate, promote and advocate for health, health education/promotion and the profession
Conduct evaluation and research related to health education/promotion
Implement health education/promotion
Plan health education/promotion
Serve as a health education/promotion resource person
The BLS notes that while health educators typically need at least a bachelor's degree, some organizations do require CHES credentials beyond the education requirements.2
In your final term at SNHU, you'll take part in your Community Health Capstone. A capstone gives you the opportunity to integrate and synthesize the knowledge and skills acquired throughout your program in an original, comprehensive paper.
The curriculum in the community health education degree provides you with 12 credits of free electives within your program – meaning you get the opportunity to choose 4 courses in community health education, integrated health professions and public health education.
Plus, you get 30 credits of free electives in your overall community health degree program. That's ideal for students with transfer credits, or even those who want to broaden their skill set and explore areas of interest.
Curriculum Requirements & Resources
General education courses: All online bachelor's degree students are required to take general education classes, if not obtained in prior coursework. Through these foundation, exploration and integration courses, students learn to think critically, creatively and collaboratively, giving you the edge employers are looking for.
Technology resources: We provide cloud-based virtual environments in some courses to give you access to the technology you need for your degree – and your career. Learn more about our virtual environments.
Earn math credits for what you already know: Save time and tuition with our Pathways to Math Success assessments. Depending on your scores, you could earn up to 12 math credits – the equivalent of 4 courses – toward your degree for less than $50 per assessment.
List of Courses
Courses May Include
BS In Community Health Education Online
CHE 110
Introduction to Community Health Education
Explore the field of community health education through community health organizations, epidemiology, planning and assessment strategies such as Mobilizing for Action through Planning and Partnerships (MAPP), and the status of the nation's health. Examine the responsibilities, competencies, and skills of the community health education entry-level professional. Healthy People 2020 and Centers for Disease Control are used as important resources. Students begin to develop and implement program ePortfolios.
CHE 220
Communicable Diseases
Explore the nature and cause of human communicable diseases based on an understanding of pathogenic, behavioral, and environmental factors through the concepts of pathological process in public health. Review historical and contemporary disease patterns as they relate to common communicable diseases. Students learn disease prevention, treatment, and control approaches along with strategies promoting healthy behavior.
CHE 300
Methods and Materials in Health Education
The goal of this course is to explore innovative, meaningful, and effective teaching and learning approaches and materials in community health education. Students learn about curriculum planning and development, teaching strategies, creative learning resources and materials for workplace and community health education settings. Topics include developing health education materials and methods that are culturally and age appropriate.
CHE 350
Program Administration
This course provides a strong foundation of the theories, principles, and practices in program administration of public health education and health promotion programs in a variety of settings on local, state, national, and international levels. Topics include: healthcare services and public health, the uninsured, public health law, emergency health preparedness.
CHE 460
Health Communication, Social Marketing, and Advocacy
This course explores the roles of communication and social marketing as indispensable tools in health promotion and disease prevention. Students learn about the power of effective health campaigns in changing health behaviors. Public debate, advocacy skills and policy development are examined in terms of their interrelationship.
CHE 490
Community Health Capstone
This capstone course is the culminating experience for the Bachelor of Science in Community Health Education. This course builds on the theories and concepts of all courses students have taken within the program of study. The capstone course provides students with the opportunity to integrate and synthesize the knowledge and skills acquired throughout their course work in an original comprehensive paper, and to assess their level of mastery of the stated outcomes of their degree program in community health education. This course is taken in the student's final term.
IHP 200
Wellness Across the Lifespan
Examine the stages of human development and life events that influence health and wellness throughout the lifespan. Students focus on a developmental framework as a frame to explore early adulthood through old age and death.
IHP 330
Principles of Epidemiology
Learn basic principles of epidemiology with emphasis on applications in healthcare management. Examine specific epidemiology tools used for purposes of planning, monitoring, and evaluating population health. Consider methods for managing the health of populations, understanding the factors that influence population health, and strategies that healthcare organizations and systems can use to control these factors.
PHE 327
Research and Assessment in Public Health
Students in this class will develop the introductory knowledge and skills to apply assessment instruments, data collection, research designs, and statistical analysis to assess need, assets, and capacity for health education programs. Existing data sets will be introduced that will increase access to information to develop and implement health promotion projects that are fiscally feasible while meeting specific health promotion needs of a targeted population.
PHE 340
Social and Behavioral Health
The course provides an overview of the contribution of the social and behavioral sciences to health behavior. Social and behavioral science fundamentals (principles, theories, research, and techniques) that are employed to address current and past public health problems are examined. Key concepts such culture, race/ethnicity, gender, poverty/disparities, factors related to behavior change, community, organizational climate, family are examined from a social and behavioral sciences perspective.
PHE 423
Evaluation Methods in Public Health
This course will cover contextual issues surrounding evaluation, evaluation designs and methodological issues, steps involved in conducting an evaluation, communicating the results, and ensuring that evaluation findings are used by intended users.
PHE 425
Programming Planning in Public Health
The purpose of this course is to provide basic knowledge in public health sciences, and practical skills to effectively plan, implement, and manage programs that address public health problems in a variety of settings. The course explores key concepts, theories, and methods in planning and implementing successful health promotion programs and healthy public policy.
Total Credits: 120
Minimum Hardware Requirements
| Component Type | PC (Windows OS) | Apple (Mac OS) |
| --- | --- | --- |
| Operating System | Currently supported operating system from Microsoft. | Currently supported operating system from Apple. |
| Memory (RAM) | 8GB or higher | 8GB or higher |
| Hard Drive | 100GB or higher | 100GB or higher |
| Antivirus Software | Required for campus students. Strongly recommended for online students. | Required for campus students. Strongly recommended for online students. |
| SNHU Purchase Programs | | |
| Internet/ Bandwidth | 5 Mbps Download, 1 Mbps Upload and less than 100 ms Latency | 5 Mbps Download, 1 Mbps Upload and less than 100 ms Latency |
Notes:
Laptop or desktop?  Whichever you choose depends on your personal preference and work style, though laptops tend to offer more flexibility.
Note:  Chromebooks (Chrome OS) and iPads (iOS) do not meet the minimum requirements for coursework at SNHU. These offer limited functionality and do not work with some course technologies. They are not acceptable as the only device you use for coursework. While these devices are convenient and may be used for some course functions, they cannot be your primary device. SNHU does, however, have an affordable laptop option that it recommends: Dell Latitude 3301 with Windows 10.
Office 365 Pro Plus is available free of charge to all SNHU students and faculty. The Office suite will remain free while you are a student at SNHU. Upon graduation you may convert to a paid subscription if you wish. Terms subject to change at Microsoft's discretion. Review system requirements for Microsoft 365 plans for business, education and government.
Antivirus software: Check with your ISP as they may offer antivirus software free of charge to subscribers.
Tuition & Fees
As a private, nonprofit university, we're committed to making college more accessible by making it more affordable. That's why we offer some of the lowest online tuition rates in the nation—and haven't raised our costs in a decade.
We also offer financial aid packages to those who qualify, plus a 30% tuition discount for U.S. service members, both full and part time, and the spouses of those on active duty.
| Online Undergraduate Programs | Per Course | Per Credit Hour | Annual Cost for 30 credits |
| --- | --- | --- | --- |
| Degree/Certificates | $960 | $320 | $9,600 |
| Degree/Certificates (U.S. service members, both full and part time, and the spouses of those on active duty)* | $675 | $225 | $6,750 |
Tuition Rates are subject to change and are reviewed annually. *Note: students receiving this rate are not eligible for additional discounts.
Additional Costs No Application Fee, $150 Graduation Fee, Course Materials ($ varies by course)
Frequently Asked Questions
What is community health education?
Community health education is a unique, growing field focused on promoting, protecting and improving the health of individuals, communities and organizations. The U.S. Bureau of Labor Statistics (BLS) projects 11% growth for this specialty through 2028, fueled largely by a push to improve health outcomes and reduce healthcare costs.1
As a subdiscipline of public health, community health takes a more personalized approach to a community's wellness needs. Whereas public health specialists gather and analyze data on large samples of society, health educators work with individuals and organizations to plan, implement and evaluate initiatives such as nutrition programs or anti-smoking campaigns, according to the National Commission for Health Education Credentialing.3
Community health educators often work in offices and labs, schools and universities, government offices, hospitals and clinics. Typically, they interact one on one with people, taking a very hands-on approach to making improvements in health and well-being.
Why is health education important in a community?
Health education is vital to sustaining the well-being of America's communities in myriad ways, education being just one of them. Community health educators improve access to healthcare, ensure health equity, influence policy and boost economies.
In a similar vein, community health education impacts policymaking. From campaigns and legislation to prevent smoking to programs that boost awareness and prevention of diabetes, public health workers provide research and guidance to inform policy development.
Finally, health education can boost a community's economy by reducing healthcare spending and lost productivity due to preventable illness. Obesity and tobacco use, for example, cost the United States billions of dollars each year in healthcare expenses and lost productivity. Programs designed to help combat these issues improve both the physical and financial health of communities.
How do you educate a community?
Community health educators look at the holistic health of neighborhoods, cities and towns to identify issues and trends. Once they understand the underlying factors, they collaborate with public health departments, schools, government offices and local nonprofits to design health education programs and other resources to address a community's specific needs.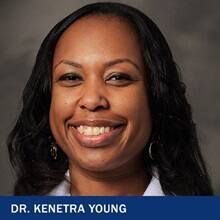 Sometimes community health educators are called upon to address a public health crisis. In 2018, Dr. Kenetra Young, an online faculty member at Southern New Hampshire University, received a Hometown Health Hero award for her efforts to contain an outbreak of Hepatitis A in Detroit, Michigan. Young earned the recognition after leading community intervention efforts that strengthened coordination between city departments and educated at-risk populations.
"I was doing it to help the population in the community," Young said. "I was out there enjoying what I was doing."
What are examples of health education activities at the community level?
Community health educators operate in many capacities in all sorts of communities, including:
College campuses to help combat drug and alcohol abuse and promote exercise
Nonprofits to help raise awareness about specific illnesses and health issues
Private practice to help individuals with chronic medical problems
Fundraising and policy development
Community health educators need to be clear communicators, effective program developers, adept at interpreting laws and regulations related to health issues and skilled evaluators of program effectiveness.
As health-consciousness permeates the workplace, community health educators are also becoming a vital part of private sector organizations. They help companies identify key workplace health problems and offer advice to management about how to improve policies and conditions.
What jobs can you get with a community health education degree?
According to the U.S. Bureau of Labor Statistics (BLS), community health education degree holders can find opportunities in an array of settings1, including:
Schools and colleges
Nonprofit organizations
Private companies
Government entities and public health departments
Hospitals and community health centers
Job titles include community nutrition educator, community health program coordinator, director of outreach and partnerships, education coordinator and prenatal program director. In 2018 the BLS reported a median annual wage for health educators of $55,220, with the highest 10% earning more than $98,680.1
Many community health centers are certified as Patient Centered Medical Homes (PCMH). Provided through the National Committee for Quality Assurance, PCMH certification is a model of care that puts patients at the forefront. SNHU prepares every health profession student for real-world team-based models of care through integrated health professions courses.
What is a community health education major?
A community health education major is a practical degree that prepares students for the real-world community health problems they'll face in the field. Students enrolled in SNHU's BS in Community Health Education learn to positively influence the health behavior of individuals, groups, and communities while addressing lifestyle factors such as nutrition, physical activity, sexual behavior and drug use, as well as living conditions that influence health.
Successful graduates of SNHU's program are eligible to sit for the Certified Health Education Specialist (CHES) exam. Issued by the National Commission for Health Education Credentialing Inc., the CHES exam is fully accredited by the National Commission of Certified Agencies to meet national standards that help community health professionals advance in their profession.
SNHU has provided additional information for programs that educationally prepare students for professional licensure or certification. Learn more about what that means for your program on our licensure and certification disclosure page.
References
Sources & Citations (1, 2, 3)
1 Bureau of Labor Statistics, U.S. Department of Labor, Occupational Outlook Handbook, on the internet, at https://www.bls.gov/ooh/community-and-social-service/health-educators.htm (viewed June 10, 2020). Cited projections may not reflect local and/or short-term economic or job conditions and do not guarantee actual job growth.
2 According to more than 9,200 SNHU online students in survey responses from the fall of 2019.
3 National Commission for Health Education Credentialing, on the internet, at https://www.nchec.org/guide-to-health-education-careers (viewed April 7, 2020).