Lead With an MBA in Accounting
$637/credit (30

credits total)

Program accredited by ACBSP
Earn embedded credentials along the way
Median annual salary of $77,250 for accountants and auditors1
Can be completed in about 1 year
No GRE/GMAT required
Online MBA in Accounting Program Overview
Advance your expertise in business and financial management with a Master of Business Administration (MBA) in Accounting from Southern New Hampshire University.
Built specifically for today's business needs, the SNHU MBA in Accounting online fits right into your life and deepens your understanding of capital budgeting, finance and portfolio management. And, the good news is, you don't have to enter this program with a UG in Accounting. By earning your MBA in Accounting, you'll learn to lead, strategize and innovate for a high-performance organization, and you could even have the opportunity to become a business leader of tomorrow.
SNHU, founded as the New Hampshire School of Accounting in 1932, has a long history of graduating successful accounting professionals. Our graduates are working at management-level positions in a range of industries. And as an MBA student, you'll have the opportunity to connect and network with faculty and alumni in the accounting, finance and business management fields.
"This program is ideal for anyone who wants to be a business owner or manager – particularly any manager who oversees an accounting department but doesn't have a background in accounting," said Mona Stephens, accounting faculty lead at SNHU.
You'll learn far more than just accounting skills in this program. In addition to learning primary accounting skills such as financial reporting and the tax implications of major business decisions, you'll gain a deeper understanding of an organization's vision, mission, values, culture and strategic goals. You'll gain a deeper understanding of how impactful leaders are made, and you may even find you'll be able to run your own business in a fiscally responsible and efficient way.
No matter where you want to go in the business world, and what industry you want to work in, accounting knowledge will always be useful as an essential business function.
The MBA in Accounting is just one of 17 concentration options at SNHU. Learn more about all of our career-focused online MBA programs.
What You'll Learn
Data analysis and interpretation
Strategies for an organization
How to evaluate and implement organizational processes
Ethical/legal standards and sustainable practices
Accounting and financial reporting analysis
How You'll Learn
At SNHU, you'll get support from day 1 to graduation and beyond. And with no set class times, 24/7 access to the online classroom and helpful learning resources along the way, you'll have everything you need to reach your goals.
Career Outlook
The need for business and finance occupations continues to rise.
Job Growth
Through 2031, the U.S. Bureau of Labor Statistics (BLS) projects a 7% job growth for business and finance occupations (715,100 positions), and an 8% growth for all management occupations (883,900 new roles) with a whopping 17% job growth for financial managers (123,100 jobs).1
Salary
According to the U.S. Bureau of Labor Statistics (BLS), finance and insurance management positions in 2021 saw a median annual salary of $131,710, and company and enterprise management positions were at a median annual salary of $158,820.1
Understanding the numbers
When reviewing job growth and salary information, it's important to remember that actual numbers can vary due to many different factors—like years of experience in the role, industry of employment, geographic location, worker skill and economic conditions. Cited projections do not guarantee actual salary or job growth.
It's also worth noting that many senior management executives have a background in accounting or finance. Additionally, accounting knowledge will only better support your business operational skillset in a management role, throughout a number of industries. An ability to analyze and interpret financial data is especially important as companies seek efficient, cost-effective means of operation.
Earning your MBA in Accounting online at SNHU gives you the background you need to be successful in a wide variety of management-level positions in fields such as:
Banking
The work environment can be fast-paced and might include roles such as relationship manager, loan officer, financial analyst or investment banker.
Budget Analytics
Jobs in this setting involve analyzing financial data and includes jobs like budget analyst, financial analyst or business analyst.
Management Accounting
In these roles, you might use an organization's accounting and financial data to support strategic decision-making for strong ROI.
Financial Reporting and Planning
These jobs are client-focused and relationship-oriented. Roles may include financial planner, investment advisor or wealth manager.
Overall, each of these job settings can be rewarding for those with an interest in finance and a talent for working with numbers and data. However, the specific work environment and job responsibilities can vary widely depending on the role, organization and industry.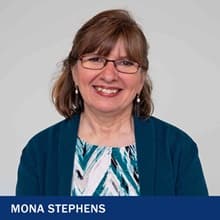 "Accounting knowledge allows managers to better analyze financial reports and plan for the organization's financial future," said Mona Stephens, accounting faculty lead at SNHU. "The accounting concentration also gives managers an understanding of the tax factors that affect businesses."
Financial managers are needed in all types of organizations, allowing you to combine your skill set with an industry you're passionate about.
Despite economic uncertainties and the emergence of new technologies in recent years, the outlook of enrolled graduate business students remains optimistic.2 In fact, Graduate Management Admission Council (GMAC) reported that 2022 hiring intention was strongest among finance and accounting firms — with 9 in 10 bringing on new graduates.2
Our MBA core curriculum sets you up for success with these outcomes. For example, you can build the skills to lead with our Leading People and Organizations class. Or, you can contribute to measurability and performance success with our Measuring Success in an Organization class.
And with some of the lowest online tuition rates in the nation, and the opportunity to earn credentials as you go, you can build these skill sets at SNHU – with a much better return on investment (ROI).
Start Your Journey Towards an Online MBA in Accounting
Why SNHU For Your Accounting MBA
Flexible
With no set class meeting times, you can learn on your schedule and access online course materials 24/7. Our online MBA program offers more fluidity around assignment due dates than before and course resources better suited for the on-the-go learner.
Affordable
As part of our mission to make higher education more accessible, we're committed to keeping our tuition rates low. In fact, we offer some of the lowest online tuition rates in the nation.
Prior coursework and work experience could also help you save time and money. SNHU's MBA transfer policy allows you to transfer up to 6 credits from your previous institution. You could also earn college credit for previous work experience.
Respected
Founded in 1932, SNHU is a private, nonprofit institution with over 160,000 graduates across the country. SNHU is accredited by the New England Commission of Higher Education (NECHE) — which means our 200+ associate, bachelor's and master's programs meet high academic standards. In addition, many of SNHU's degree programs also carry specialized programmatic accreditation. This includes our portfolio of business programs, which are accredited by the Accreditation Council for Business Schools and Programs (ACBSP).
To be regionally accredited, one of 7 regional accreditation organizations recognized by the Council for Higher Education Accreditation (CHEA) has determined that the university meets its high academic standards and expectations. Most nonprofit institutions are institutionally accredited.
In addition, SNHU's suite of online business programs, including the MBA, are also programmatically accredited by the Accreditation Council for Business Schools and Programs (ACBSP).
In addition, SNHU has been nationally recognized for its efforts to lead the way toward more innovative, affordable and achievable education:
"Most Innovative" regional university honors from U.S. News & World Report each year since 2015
A $1 million grant from Google.org to explore soft skills assessments for high-need youth
Recognition as a 2017 Digital Learning Innovator by the Online Learning Consortium
Extensive Business Alumni Network
Since our first MBA graduate class in 1974, we've welcomed over 20,000 MBA graduates to our alumni network. For current students, that means an extensive business networking group, an opportunity to seek out college mentorship opportunities and learn from students who have already walked the path.
93.6% of online students would recommend SNHU (according to a 2022 survey with 17,000+ respondents). Discover why SNHU may be right for you.
Expanding access to quality higher education means removing the barriers that may stand between you and your degree. That's why you can apply at any time and get a decision within days of submitting all required materials:
Acceptance decisions are made on a rolling basis throughout the year for our 5 graduate terms.
If you're ready to apply, follow these simple steps to get the process going:
Future Proof Your Career

Clare Greenlaw, associate dean of MBA programs
"The hard skills required for businesses to succeed are constantly changing with advances in technologies."
Courses & Curriculum
Originally named the New Hampshire Accounting and Secretarial School when we opened back in 1932, SNHU has some serious roots in teaching business and accounting. In fact, founder Harry Shapiro wanted his students to fully understand the "why" behind accounting and not just the "how."
It's not much different today.
Our MBA program weaves accounting and finance throughout the program, integrating core principles across all courses. This means, in the coursework for this program, you'll learn how to assess financial viability as well as make sound fiscal decisions that will be beneficial in both the short and long term scenarios. This program will allow you to gain the overarching business skills you want, plus the financial skills you need to make smart business decisions.
The current program also incorporates many dynamic learning experiences and formats, including:
Scenario-based learning: Practice and problem-solve within real-world business scenarios and work with your instructors as mentors.
Multimedia content: Watch animations for complex topics, video featuring industry leaders sharing business insights and collaborate with video communication tools.
Embedded credentials from external partners: Earn more than a degree with a selection of integrated and optional credentialing opportunities.
These formats culminate to help prepare you for a successful accounting career that can help support any number of organizations.
"Financial resources are one of the most important things that all organizations have to manage, and every manager in the organization plays a role in managing those resources," said Mona Stephens, faculty accounting lead at SNHU. "Whether it's keeping track of sales, purchasing inventory, supplies, or equipment, or just running a department, managers need to understand the numbers."
The 3 graduate-level accounting courses you'll take in your MBA in Accounting program are:
ACC-550 Cost Accounting: Study the concepts, procedures and practices of accounting systems that record, classify and report cost data.
ACC-610 Financial Reporting I: Learn foundational financial accounting theories and practices in compliance with Generally Accepted Accounting Principles (GAAP).
ACC-620 Financial Reporting II: Examine financial activities, like stockholders' equity and long-term liabilities, and their impact on financial statements.
Taking these courses online can also help you gain more confidence with current applications, practices and technology.
Not only can our MBA in Accounting program help you get an edge in the job market, but you can benefit now from the convenience it gives you. If you're already working, a program at a brick-and-mortar campus may not work for you, due to class times or a commute. Our online courses are accessible 24/7, meaning you can complete your work at the time of day that works best for you.
"The people considering an online MBA typically have established careers and other obligations," Greenlaw said. "They can't quit their job to go to school full time."
You can work with your academic advisor to establish a class schedule that works around your commitments and create a timeline that allows you to reach your goals when you need to.
Don't have a business background? No problem. Our MBA is accessible to everyone. Interested students must have a conferred undergraduate degree for acceptance, but it can be in any field. Those without an undergraduate degree in business or a related field may be asked to complete up to 2 foundation courses to get started. These foundations cover essential business skill sets and can be used to satisfy elective requirements for the general-track MBA. With foundations, the maximum length of your online MBA would be 36 credits.
Attend full time or part time. Students in the MBA have the option to enroll full time (at 2 classes per term) or part time (with 1 class per term). Full-time students should be able to complete the program in about 1 year, while part-time students could finish in about 2 years. Our SNHU students are busy, often juggling jobs, family and other obligations, so you may want to work with your academic advisor to identify the course plan that works for you. The good news is, you can switch from full time to part time and back again as often as you want.
List of Courses
Courses May Include
MBA Accounting Online
ACC 610
Financial Reporting I
Students will be introduced to foundational financial accounting theories and practices, with emphasis placed on standards and compliance with Generally Accepted Accounting Principles (GAAP). Students will learn to analyze financial statements and accounts for advising stakeholders on related business decisions. Course content will include measurement and reporting of cash and receivables, inventories, assets, and liabilities. This course is the first of three financial reporting foundation courses (ACC610, ACC620, ACC630) in the Accounting program for students without the required foundational knowledge.
ACC 620
Financial Reporting II
Students will build upon knowledge gained in ACC610. Concepts will be concentrated on additional financial activities and the impact they have on financial statements. These activities will include stockholders' equity, income management, pensions, leases, and statement of cash flows. This course is the second of three financial reporting foundation courses (ACC610, ACC620, ACC630) in the Accounting program for students without the required foundational knowledge.
MBA 540
Organizational Strategy in a Global Environment
Impactful leaders leverage business intelligence to make ethical decisions, solve complex problems, and craft strategic direction to improve organizational performance and agility in a dynamic global business environment. Students develop context and understanding of how organizations formulate a strategic direction and organize all business functions to complement each other to achieve organizational objectives. Students develop the strategy know-how to assess, inform, and form interconnected functional and organizational strategic direction.
MBA 620
Measuring Success in an Organization
Effective leaders need a comprehensive understanding of financial and management accounting principles, analytical techniques, and computer-based tools. Students will prepare, monitor, and evaluate financial and accounting reports and metrics and present their findings and recommendations. From reporting to planning, students will develop an acute awareness of a perpetually changing business environment and how entities measure its success, challenges and resources.
TAX 660
Tax Factors in Business Decisions
This course is an introduction to tax factors that are relevant in business and personal financial planning decisions. This includes regular and S corporations, partnerships, fiduciaries, tax shelters and tax research. This course is open only to non-accounting students. Background preparation: 6 credit hours in accounting or the equivalent.
Total Credits: 30
Minimum Hardware Requirements
| Component Type | PC (Windows OS) | Apple (Mac OS) |
| --- | --- | --- |
| Operating System | Currently supported operating system from Microsoft. | Currently supported operating system from Apple. |
| Memory (RAM) | 8GB or higher | 8GB or higher |
| Hard Drive | 100GB or higher | 100GB or higher |
| Antivirus Software | Required for campus students. Strongly recommended for online students. | Required for campus students. Strongly recommended for online students. |
| SNHU Purchase Programs | | |
| Internet/ Bandwidth | 5 Mbps Download, 1 Mbps Upload and less than 100 ms Latency | 5 Mbps Download, 1 Mbps Upload and less than 100 ms Latency |
Notes:
Laptop or desktop?  Whichever you choose depends on your personal preference and work style, though laptops tend to offer more flexibility.
Note:  Chromebooks (Chrome OS) and iPads (iOS) do not meet the minimum requirements for coursework at SNHU. These offer limited functionality and do not work with some course technologies. They are not acceptable as the only device you use for coursework. While these devices are convenient and may be used for some course functions, they cannot be your primary device. SNHU does, however, have an affordable laptop option that it recommends: Dell Latitude 3301 with Windows 10.
Office 365 Pro Plus is available free of charge to all SNHU students and faculty. The Office suite will remain free while you are a student at SNHU. Upon graduation you may convert to a paid subscription if you wish. Terms subject to change at Microsoft's discretion. Review system requirements for Microsoft 365 plans for business, education and government.
Antivirus software: Check with your ISP as they may offer antivirus software free of charge to subscribers.
Master of Business Administration (MBA) Technical Requirements
Video Communication Platform:
Mac or PC desktop or laptop (not a mobile device or tablet)
Webcam
Microphone
Required: At least 1 Mbps upload/download speed
Learn more about our detailed technical requirements
Internet Connectivity for Virtual Labs:
Recommended: 5Mbps upload/download speed with less than 40ms latency
University Accreditation
Southern New Hampshire University is a private, nonprofit institution accredited by the New England Commission of Higher Education (NECHE) as well as several other accrediting bodies.
Tuition & Fees
Tuition rates for SNHU's online degree programs are among the lowest in the nation. We offer a 25% tuition discount for U.S. service members, both full and part time, and the spouses of those on active duty.
Online Graduate Programs
Per Course
Per Credit Hour
Annual Cost for 15 credits
Degree/Certificates
$1,911
$637
$9,555
Degree/Certificates
(U.S. service members, both full and part time, and the spouses of those on active duty)*
$1,410
$470
$7,050
Tuition rates are subject to change and are reviewed annually.
*Note: students receiving this rate are not eligible for additional discounts.
Additional Costs:
Course Materials ($ varies by course). Foundational courses may be required based on your undergraduate course history, which may result in additional cost.
Frequently Asked Questions
Should I get an MBA in Accounting?
It depends on your professional goals. There are many career-focused MBA concentrations from which to choose, but if you want to work in accounting or finance and dream of leading a team or organization, an MBA in Accounting could be right for you.
In the accounting MBA program, you'll dive deep into a variety of accounting topics and gain key leadership and career skills that are in high demand across many industries.
In addition, you'll take accounting-specific courses exploring:
Financial reporting
Cost accounting
You'll also take several core business courses to gain key business and career skills, including analysis, problem solving, critical thinking and communication.
Business courses include topics/discipline areas such as:
Finance and economics
Mathematics and statistics
Marketing and strategy
Ethics and corporate culture
Operations management
Innovations and entrepreneurship
Leadership
What can I do with an MBA in Accounting?
An MBA in Accounting is a versatile degree that can be applied to many career paths. The management of financial resources is critical to business success across every industry, and for businesses big and small. With an accounting MBA, you can use your analytical and critical-thinking skills to keep track of important financial metrics and lead a team or department.
No matter what your interests, an MBA in Accounting can help advance a career in banking, budget analysis, financial management, financial planning and more.
Jobs for accounting MBA degree holders include:
Public accountant:

Perform a broad range of accounting, auditing, tax and consulting tasks for clients including corporations, governments and individuals.

Management accountant: Record and analyze financial information for internal use, including budgeting, performance evaluation and planning.
Auditor: Check for mismanagement of an organization's funds and identify ways to improve the processes for finding and eliminating waste and fraud.
Financial manager: Create financial reports, direct investment activities and lead long term financial planning for an organization.
Budget analyst: Help public and private organizations organize their finance, preparing budget reports, monitoring spending and reviewing budget proposals for compliance with law and regulations.
Financial analyst: Assess the performance of investments, evaluate current and historical financial data and study economic trends to provide investment guidance to businesses and individuals.
Management analyst: Analyze financial and other data to recommend ways to improve an organization's efficiency and make organizations more profitable.
How much can I make with an MBA in Accounting?
It depends on your specific career path. With the business and financial skills developed in an MBA program, there are many opportunities to turn a passion for accounting into a lucrative career.
According to the U.S. Bureau of Labor Statistics (BLS), the median annual wage for business and financial occupations was $76,570 in May 2021.1 Within the accounting and finance field, however, salaries vary significantly.
The median annual wage for accountants and auditors was $77,250 in May 2021, with the highest 10% earning more than $128,970.1 Financial managers earned a median salary of $131,710 the same year, with the highest 10% earning more than $208,000.1 And the median annual wage for management analysts was $93,000 in 2021, with the 10% highest-paid earning more than $163,760.1
In addition, graduate degrees like the MBA tend to earn more in salary than those who have a bachelor's degree. In 2021, the BLS reported that master's degree holders earn about 18% more in median weekly earnings than those with an undergraduate degree.1
Which is better: MBA or master's in accounting?
The degree that's right for you depends on your career goals. Both an MBA in Accounting and a master's in accounting online, or on campus, offer valuable finance, economics and accounting coursework, but the programs do differ.
An accounting MBA program offers a strong foundation of core business and leadership skills. In addition to finance and accounting coursework, you'll explore:
Marketing and strategy
Ethics, corporate culture and social responsibility
Finance and economics
Government impact on business
Operations management and technology
Leadership and management strategy
In contrast, an accounting master's degree focuses more closely on accounting and financial practices. While you'll still gain key career skills like communication, critical thinking and problem solving, your courses won't focus as much on management strategy and leadership. This is a particularly smart choice if you're interested in a Certified Public Accountant (CPA) pathway, as the curriculum aligns with the 2024 CPA Exam.
Instead, you'll dive deeper into accounting topics, including:
Accounting principles and practices
Professional auditing methods
Cost analysis for informed decision-making
Using information technology to evaluate financial information
Applications of financial regulations in business
Quantitative analysis
Individual and corporate tax preparation
Again, the degree you choose depends on what goals you want to meet. For a deep dive, you'll want the MS in Accounting. For a good understanding of accounting, coupled with a broader foundation in business, go for the MBA in Accounting. Either way, both position you for leadership roles in business and can provide essential business skills and knowledge that would be an asset to any organization.
Is an MBA in Accounting worth it?
If you want to join an exciting field with a broad range of career opportunities and lots of room for growth, then yes.
Globalization, an evolving economy and a complex tax and regulatory environment are expected to continue the demand for skilled accountants and financial managers, according to the U.S. Bureau of Labor Statistics (BLS).1
With the combination of financial knowledge and leadership skills you can gain in an accounting MBA program, you'll be in high demand across many industries and organizations.
Employment of business and financial operations occupations is projected to grow 8% through 2030, adding over 750,000 new jobs.1 Employment of management occupations is projected to grow 9% through 2030, adding over 900,000 new jobs.1
Related Articles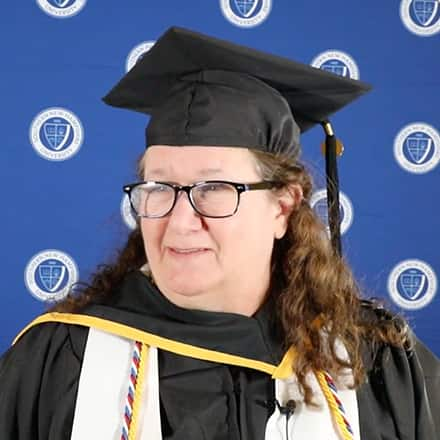 Pamela Judd earned an associate degree in business administration from SNHU while balancing work, kids — and 15 grandchildren. As the first person in her family to graduate with a college degree, she's hoping to serve as an inspiration to her family.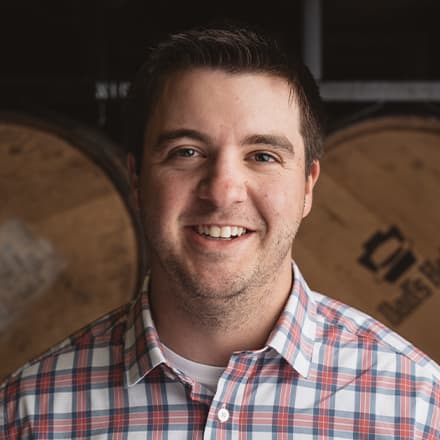 Stephen Hearn wanted more than his bachelor's degree. He wanted to become a Certified Public Accountant, so he looked for a "reputable" business school and found SNHU's master's in accounting program.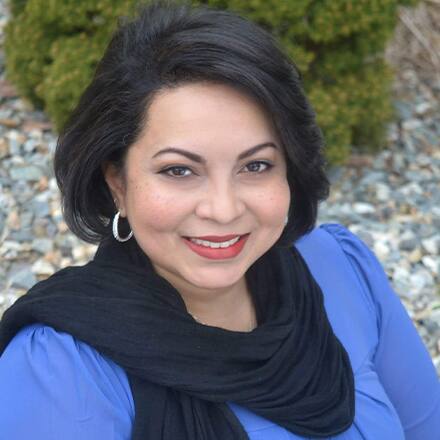 Katrina Jagroop-Gomes dropped out of school when she became a single mother at 23. She later earned her bachelor's degree, which she said, "opened a lot of doors for me." But she wasn't done. Now she has a Master of Business Administration from Southern New Hampshire University.
References
Sources & Citations (1, 2)
1Bureau of Labor Statistics, U.S. Department of Labor, Occupational Outlook Handbook, on the internet, at:
https://www.bls.gov/ooh/business-and-financial/home.htm (viewed Nov. 21, 2022)
https://www.bls.gov/ooh/management/home.htm (viewed Nov. 21, 2022)
https://www.bls.gov/ooh/management/financial-managers.htm (viewed Nov. 21, 2022)
https://www.bls.gov/OOH/business-and-financial/accountants-and-auditors.htm (viewed Nov. 21, 2022)
https://www.bls.gov/ooh/business-and-financial/management-analysts.htm (viewed Nov. 21, 2022)
https://www.bls.gov/bls/exit_BLS.htm?a=true&url=https://www.census.gov/topics/education/educational-attainment.html (viewed Nov. 21, 2022)
Cited projections may not reflect local and/or short-term economic or job conditions and do not guarantee actual job growth.
2Graduate Management Admission Council, on the internet, at:
https://www.gmac.com/-/media/files/gmac/research/enrolled-students/2022/2022_enrolled_students_survey_summary_report_final.pdf (viewed May 25, 2023)
https://www.gmac.com/-/media/files/gmac/research/employment-outlook/2022_gmac_corporate_recruiters_survey_summary_report_final.pdf (viewed May 25, 2023)
Licensure and Certification Disclosures
SNHU has provided additional information for programs that educationally prepare students for professional licensure or certification. Learn more about what that means for your program on our licensure and certification disclosure page.