March forward. Finish strong.
You're unstoppable. Every mission, you've accomplished – and that doesn't stop now. At SNHU, we'll help you stay the course. Whether you're transitioning to a new career, supporting your family or building your skills as a leader.
All it takes is the courage to answer the call.
Up to 30% Tuition Discounts
For Active Duty and their spouses, National Guard and Selected Reserve
Up to 90 Transfer Credits
For PME, OJT and prior college coursework - because you've earned it
1 Dedicated Support Team
Standing in your corner from day 1, to graduation and beyond
And proud to serve you. Here's how:
24/7
access to online coursework
GOLD
Military Friendly® School ('23-'24)
$0
application fees and no exams required
200+
portable online degree programs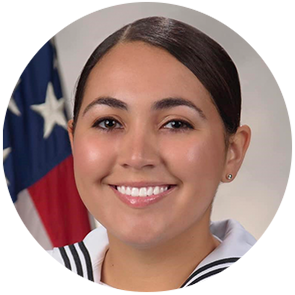 What SNHU Students are Saying
Ana Montgomery '22, Active Duty Navy
"Military members' lives are a constant adventure, and SNHU has been in my corner no matter the PCS move, the delay in a term or having to stop because of a mission."
Online
We introduced online classes in 1995 to meet the needs of service members across the globe. Now, SNHU students can access 200+ portable degrees – anytime, anywhere.
Campus
We've served active duty personnel since 1941 – and today, our Manchester, NH campus is still a home to veteran and local military learners.
Who We Serve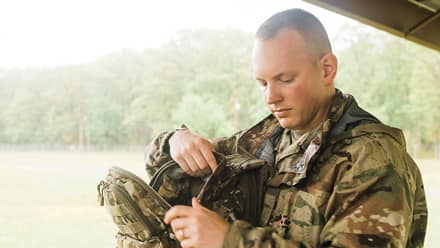 Service Members
As Active Duty military — including National Guard and Selected Reserve — you'll get the support you need to make your next transition.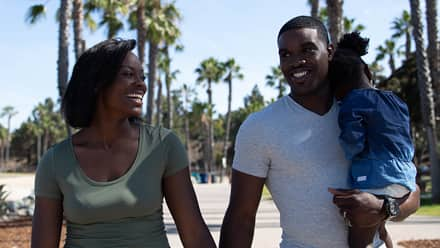 Military Spouses
At SNHU, milspouses can get up to 30% tuition discounts, too. We also offer full tuition scholarships through Operation Homefront.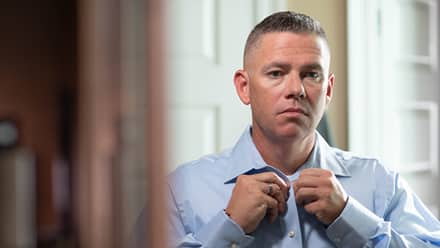 Veterans
Your experience matters. As a veteran, we'll help maximize your VA benefits, and put you on track for the next phase of your career.
Get started today.
At SNHU, we've always got your back. Our committed support team is at the ready for whatever you need, and can help you:
☑ Submit your application
☑ Get credit for previous education and experience
☑ Maximize your military benefits
☑ Discover your financial aid options
Questions? Connect with an Admission Counselor today at 888.607.8373 or admission@snhu.edu.
Related Articles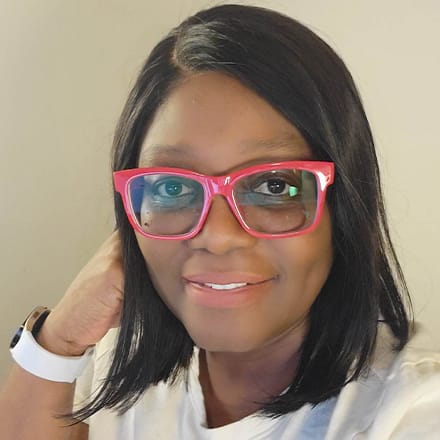 When military spouse Sallan Francis first heard about a potential full-tuition scholarship at SNHU, she knew she had to seize the moment, and it paid off. Francis is the 39th military spouse to be awarded a scholarship from SNHU and Operation Homefront to achieve her degree.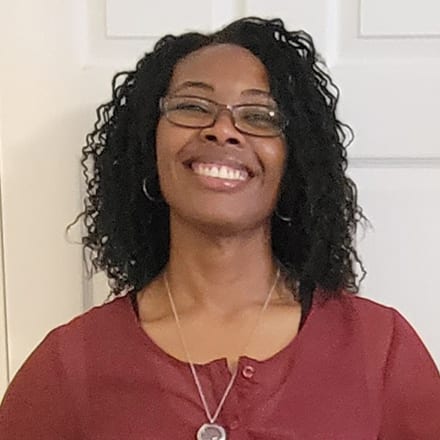 Military spouse Latoya McClary found herself at the bottom of her priority list — something she intends to change. On November 4, SNHU and Operation Homefront awarded McClary with a full-tuition scholarship to begin her bachelor's degree in public health.
Bonnie Conrad recently became the 37th military spouse to receive a full-tuition scholarship to SNHU. Being selected as the Operation Homefront scholarship recipient positions her one step closer to her goal of creating a portable marketing career that supports military spouse business owners.