What STEM Stands For, Along with a Subject List
Stories about the lack of viable candidates to fill critical STEM roles seem to dominate the business news these days, along with how important STEM education is to ensuring the U.S. remains globally competitive. There's opportunity aplenty in this burgeoning field. But before you can take advantage of what's out there, you'll need a STEM-focused education to position yourself for success.
A National Initiative
In 2009, President Obama launched "Educate to Innovate," a nationwide initiative to move students from the middle to the top in science and math achievement within a decade. The $260 million, public-private investment hinges on a series of strong partnerships with leading companies, foundations, nonprofits and science and engineering societies focused on one goal: to motivate and inspire today's youth to pursue and excel in STEM subjects.
So, what are STEM subjects? That was just one of the questions explored at the White House Science Fair, which was held for the fifth time in March 2015. The subject matter involved relates directly to the acronym itself. STEM stands for science, technology, engineering and mathematics, and each subject area lends itself to a world of possibilities and the potential to shape the future.
At the fair, President Obama said, "These young scientists and engineers teach us something beyond the specific topics they're exploring. They teach us how to question assumptions, to wonder why something is the way it is, and how we can make it better. And they remind us that there's always something more to learn, and to try, and to discover, and to imagine - and that it's never too early, or too late, to create or discover something new."
The president's words, while spoken to youngsters, remind us that it's never too late to get involved in the STEM world - and that the challenges facing us worldwide will need the keenest minds, and particularly those with a STEM education. A 2014 Carnegie Science Center study notes that business leaders believe quality STEM education can help develop the next generation of collaborative problem-solvers.
An Overview of STEM Subjects
What are STEM subjects, and where will they lead you? Let's break it down and see if there's a STEM subject for you.
Science
According to President Obama, science is more than a school subject, or the periodic table or the properties of waves. It is an approach to the world, a critical way to understand and explore and engage with the world, and then have the capacity to change that world.
Programs such as an online bachelor's in environmental science are ideal for students concerned about environmental protection and conservation.
"Organizations seek to minimize their environmental footprint," said Dr. Gwen Britton, executive director of online STEM and health professions programs at Southern New Hampshire University. "The demand for environmental scientists is going to grow much faster than other professions." The degree can give students a strong foundation in natural and physical sciences.
Britton said an environmental science degree prepares graduates to work as environmental scientists, researchers and analysts in a variety of fields related to natural resources.
In addressing what are STEM subjects further related to the natural world, an online BS in Environmental Science program allows students to journey into biodiversity, climate change and other global issues, exploring the tools and skills to create game-changing solutions.
Technology
The push to advance STEM initiatives throughout the U.S. has focused mainly on technology, and it started at the White House. On his first day in office, President Obama created the position of U.S. Chief Technology Officer. Understanding the importance of having a technology czar at the helm, he made the White House CTO responsible for adherence to the use of effective technology to drive success in reaching the nation's goals, just as in the corporate world.
Technology continuously evolves and becomes more integral to our lives each day - in the workplace, in our homes and all around us in every environment. When one considers what are STEM subjects specific to technology, information technology (IT) comes first to mind. It starts with the fundamentals of technology, which offer a broad introduction to the tools and applications you need to become a successful professional in the IT sector. From there, coursework covers everything from network and telecommunication management to database design and software development. Essentially, subject matter in bachelor's degree IT courses are designed to build technical abilities and impart the professional skills to pursue a rewarding career in the IT field or move forward to a graduate program.
Many BS in IT degree programs offer a range of concentrations including cyber security, business management, data analytics, project management, and software development.
Cyber security is particularly newsworthy, with reports of major corporate hacks commonplace across the media each day. According to the U.S. Department of Homeland Security (DHS), "cyberspace and its underlying infrastructure are vulnerable to a wide range of risk stemming from both physical and cyber threats and hazards." DHS notes that as information technology further integrates with physical infrastructure operations, risks increase as well, with the potential for serious events that could create large-scale harm or disruption to the U.S. economy and the lives of its citizens.
With an IT/cyber security concentration, you'll learn how to defend and protect networks and information systems against nefarious cyber attacks. An online graduate degree in MS in Cyber Security, can help address this ever-growing challenge at an advanced level. Not surprisingly, President Obama recognized cyber attacks as one of the top issues facing Americans today in his 2015 State of the Union address. This is a global issue, however. The Symantec Report estimates there are 300,000 to a million unfilled security jobs throughout the world, a sure indication that a cyber security degree can lead to tremendous opportunity.
When part-time teacher Michelle Breitigan made the decision to change careers and return to school for a second master's degree, she chose an MS in IT with a concentration in database design. "I've always liked databases," she said, and hopes to secure a full-time position with her degree in the corporate world. The U.S. Bureau of Labor Statistics projects a 15% growth in IT/database administrator roles through 2022, a clear indication that it's a good time for Breitigan to work toward a new career by earning her master's in IT.
U.S. Air Force veteran Donald Tavano has set his sights on cyber security for his post-military career. He's pursuing his master's in IT with a concentration in information security. Tavano says, "I hope to become a valuable asset to the information security business, thanks to a good solid education."
Engineering
Engineering comes in many forms, and some degree programs, such as a BS in Game Programming & Development, have what Britton refers to as "lots of engineering flair" and technology as well. With STEM subjects like physics and math needed to bring games to life, there's a strong underlying computer science in place creating games. Students also delve into artificial intelligence, 3-D modeling and animation and design of virtual game environments, all of which draw on engineering principles in order to simulate real life.
Science Buddies, an award-winning nonprofit that helps students from all walks of life build their literacy in science and technology, speaks to the ways in which video game and digital animation correlate to national STEM standards. The organization notes that skills learned include programming, math, creative thinking, literacy skills, logic and engineering. Of particular note is defining and designing solutions, an integral part of engineering.
For Army veteran Derald Wise, being in the right place at the right time landed him an opportunity that developed into a career.
"The military was starting to use a first-person Shooter video game called Virtual Battle Space 2 to help train soldiers and Marines for combat," he said. "Though still a relatively new concept, I was offered a job developing scenarios for the military as a game developer."
Wise learned scripting, storyboards, multimedia, 3-D modeling and terrain generation as he helped develop scenarios, eventually becoming a civilian contractor at Fort Bragg working as the lead VBS2 developer for the XVIII ABN Corps. While he learned a lot on his own, he knew he needed a formal education to enrich his work experience. Wise began the bachelor's in game development. "With this degree, I have been able to get more visibility in the job market, resulting in offers from multiple simulation companies," he said.
Mathematics
As the crucial end element in the STEM acronym, the importance of math can't be overstated. A vital part of the science, technology and engineering tools and skills used to solve myriad issues across all industries, math can be broken out by two broader categories, theoretical mathematics and applied mathematics.
In pursuing an online BA in Mathematics, you'll not only acquire a broad base of mathematical knowledge, you'll also be able to communicate well about math.
Bachelor's in math sometimes include an applied mathematics concentration option, perfect if you'd like to focus on statistical methods and techniques, mathematical modeling using cutting-edge software and the opportunity to specialize in one of three growing areas: statistical analysis, operations research and dynamic modeling. You'll also have firsthand experience in seeing the critical role math plays in scientific research and industry through your own research project.
According to the National Science Foundation, the challenges faced by science and engineering have a complexity that can only be solved through collaboration with mathematical scientists. Given the manner in which these fields intersect through approaches to science, observation and experiment, theory and modeling are necessary components to fully comprehend and offer potential solutions.
An online BA in Mathematics allows busy adult students like Mark Cortez to finally reach their goal. Cortez, the father of a high school sophomore, has wanted to earn a degree in math for more than 20 years and credits the flexibility of an online degree and the quality of the program with allowing him to succeed. The beauty of the BA program is that it's perfect for students transferring in with credits from prior education, as there are ample electives credits to use for prior learning.
The bachelor's in math provides students with a solid grasp of math as it relates to business, natural sciences and social sciences. The multipurpose programs prepare graduates to pursue roles as actuaries, business analysts, statisticians or researchers. With the U.S. Bureau of Labor Statistics projecting 27% growth in the demand for research analysts and statisticians and 23% job growth for mathematicians, far faster than average, a math degree certainly makes sense.
For any math major, an undergraduate degree in mathematics serves as a foundation for additional education in other STEM fields. Britton notes that many students choose to pursue a master's degree in data analytics upon completion of their BA in Mathematics.
What are STEM subjects that focus on hot jobs and industry needs? Data analytics is a field of study within the mathematics realm with enormous growth potential. The U.S. Bureau of Labor Statistics projects a 32% demand for market research analysts and 27% for operations research analysts through 2022. Given the tremendous amount of data available and the implications of thorough analysis for successful decision-making across all industries, it's no wonder such growth is expected.
With a bachelor's degree in data analytics, you can position yourself to take full advantage of this unprecedented demand in a variety of roles, including market researcher, statistician, data miner, analyst or information technology specialist.
Victor Rivera is a twenty-something supervisor at a medical devices manufacturing facility pursuing his online BS in Data Analytics. The work is fast-paced and logistics-heavy. While Rivera had taken classes for several years at a local community college, he realized his focus wasn't what it should be and it was time to make a change. He saw a commercial one morning, where students were talking about why they were earning their degrees - how they were graduating because of their spouses or their kids - and it resonated. He decided to transfer to an online program and finish his degree in data analytics for himself. "I now know that college would only make my life better and my life's options limitless," said Rivera. "I am proud to be a data analytics major and a newly revived student."
A master's in data analytics emphasizes the strategic and advanced uses of data analytics, delving deeply into data mining, visualization, modeling, optimization and the ethical uses of data.
As careers and technology continue to evolve, the need for further education does, too. Maria Corral graduated from medical school in Ecuador 20 years ago and worked in a variety of clinical research positions within the medical field in the U.S. More recently, Corral began working as an associate research scientist for a research group at Yale University, where her career focused on data information and technology.
"I decided to study to be more knowledgeable in this field," she said. A co-worker told her about an online program and she began working toward an MS in Data Analytics degree. Corral says, "I think this was a big accomplishment for me because it opened up a new path in my professional career."
The America Within our Reach
In his March 2015 State of the Union address, President Obama asked Americans to think about what was within their reach: "a country that leads the world in educating its people. An America that attracts a new generation of high-tech manufacturing and high-paying jobs."
To make this statement a reality, there needs to be a strong focus on STEM education as the means to growth, innovation and high performance on a global stage.
Explore more content like this article
How to Study: 9 Study Tips to Boost Learning
March 27, 2020
Once you've determined what to study in college, the challenge becomes how to study effectively. Luckily, there are plenty of science-backed study habits that can help you boost your learning, improve retention and help you succeed in your degree program.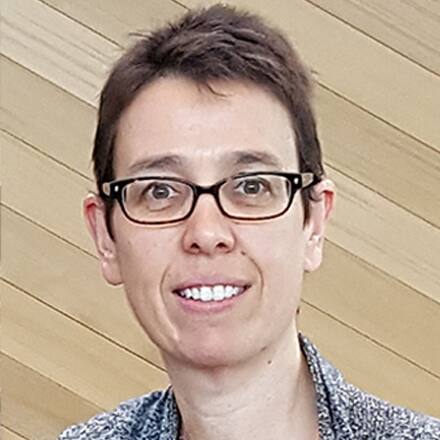 Engineering Professor Dr. Anat Eshed: A Faculty Q&A
March 27, 2020
After basing her career on physics and materials science, Dr. Anat Eshed shifted her focus to cognition and learning. She teaches at SNHU's College of Engineering, Technology, and Aeronautics. She shared her views on teaching and the importance of education as part of our Faculty Spotlight series.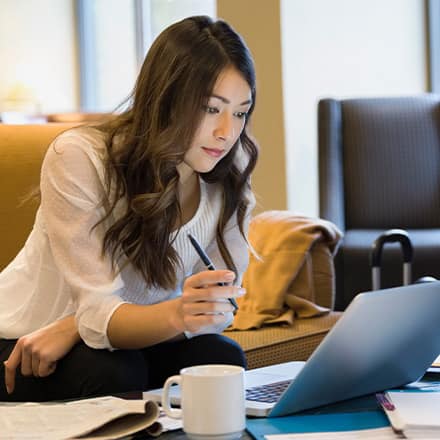 What is a Scholarly Source?
March 26, 2020
If you're not sure how to identify a scholarly source when conducting research, rest assured that you're not alone. Here are some important clues and techniques to help you identify which sources are credible, academic, and above all, scholarly.