Public History Study Leads to 'Dream Job' for SNHU Master's Student
For Bill Armstrong, it felt like he was raised in museums. Sure, his family would visit Mickey Mouse and Donald Duck at Disneyland, but not before they stopped off at a museum or two on the drive there.
That's why for the 47-year-old father of two - who is just two courses away from earning his online master's in history with a concentration in public history at Southern New Hampshire University (SNHU) - studying and educating visitors about 600-year-old artifacts as the executive director of the Museum of the Fur Trade in Chadron, Neb., is a dream come true.
"That's pretty cool. I mean, you're touching the history as you work here," Armstrong said. "For me personally, it's all about the myths we associate with our history. What better forum than with people of all ages?"
Museum of ... Fur History?
Don't feel bad if the history of the fur industry and trapping culture in the pre-pioneering era isn't something you've spent a lot of time thinking about. That's one of the reasons Armstrong so enjoys the post he took up in April overseeing the Museum of the Fur Trade, where he can educate some of the more than 40,000 annual visitors about just how integral the fur trade was early in the exploration of North America and the way it dictated much of how the American West was explored and later settled by pioneer legends like Daniel Boone and Kit Carson. Simply put, it was one of the earliest global commodities. "The fur trade is the first worldwide economic partnership in many countries," Armstrong said. "If you really look at it, it really created a worldwide economy."
Many large cities in the West, St. Louis for instance, were founded and flourished into what they are today in large part as hubs of the fur trade. Many Eastern cities, too, were important stops for fur traders and trading company presidents early in the country's history. Fur trade created an intimate link between explorers and Native Americans, created the still-enduring image of the mountain man, and even brought tea and porcelain to North America from China as trade goods. "It's not like it's a really American thing necessarily. But in our case it's the reason the West was opened," Armstrong said. "People don't realize the place they live, a major metropolitan area ... probably had an antecedent in the fur trade. It's a big part of American history."
If you're going to study the history of the fur trade and its role in American history, the Museum of the Fur Trade is the place to do it. Co-located with James Bourdeaux Trading Post built in 1837 in Chadron - about 90 minutes south of Rapid City, S.D. - it is renowned by history buffs and scholars for the quality and rarity of its collection, as well as a quarterly publication with articles based on the museum's historian and son of the founder, Dr. James Hanson. As Armstrong put it, "We don't call the Smithsonian. The Smithsonian calls us. That's how much expertise our organization has. The stuff that we have is highly unusual." The museum's collection includes clothing and textiles, like the oldest known point blanket from 1775; firearms made exclusively to trade to Native Americans for pelts, the largest collection of guns made for Native Americans in the world; plus tools, provisions, ornaments and more from the period.
What Is Public History?
For Armstrong, SNHU's public history degree program was a perfect fit because he wasn't interested in only researching history and then teaching or writing scholarly articles. "It separates kinds of people who just want to study history and research and the people who want to actively work in museums or re-enacting," said Armstrong's initial SNHU academic advisor Evan Monty. "So it kind of prepares students not only to learn how to research and study history but how to actively work in museums, to manage collections, archives."
Students in the public history program at SNHU will take core courses such as Historiography and Comparative History and Research, as well Public History Strategic Management, Archival Management and Museum Collection Management, some of which they share with students in the two other concentrations in the masters of history program, American History and Military History. But the public history degree program also places more emphasis on the skills needed to work at a museum, according to SNHU academic advisor Michael Boutselis. The public history capstone project, for instance, is project- and presentation-based rather than a thesis-type academic paper that students in American history or military history concentrations complete. "Most of those classes are going to be geared toward the approach as opposed to the actual historical contents," Boutselis said. "Public history is more of a skill-based program of how would you study those time periods and then oftentimes present that information through a museum, documentary, something like that."
Armstrong said SNHU's public history program fit what he was looking for when he compared it to his work history, which included a start as a volunteer at a preservation society 20 years ago, a stint as a living history actor at Colonial Williamsburg and included more recently a position as a museum vice president in Colorado. "For me personally, the public history part of things, it formalizes what I've learned through 15 years of working in museums," he said. "I'm really happy with the program I've been in. It's great for me as a working adult. If I had to stop and do this in the traditional route, I would never get it done. I would be half insane by now."
Armstrong said he became interested not just in history through his work at museums but also the science and psychology behind how museums are built, programs written and exhibits displayed. "There's a whole methodology applied to your experience that makes it wonderful," he said. SNHU's online master's program also prepared him for the day-to-day business side of the field, such as budget reports, customer relations and much more, he said. "What the SNHU public history (program) gives you is the business part of things because there's a dozen different decisions you have to make as a museum manager that have nothing to do with artifacts," Armstrong said.
Are you ready to advance your future with an online master's degree in history at SNHU, or do you want to first start with an online bachelor's of history? Contact the admission team to learn more about the possibilities available for you.
Explore more content like this article
Clinical Mental Health Counseling Faculty Dr. Eric Jett: A Faculty Q&A
January 24, 2020
Dr. Eric Jett didn't enjoy academics and when he found a passion for mental health counseling in college, thought he would spend his career helping his clients. Now he finds himself working in higher education helping to train the next generation of clinical mental health counselors at SNHU.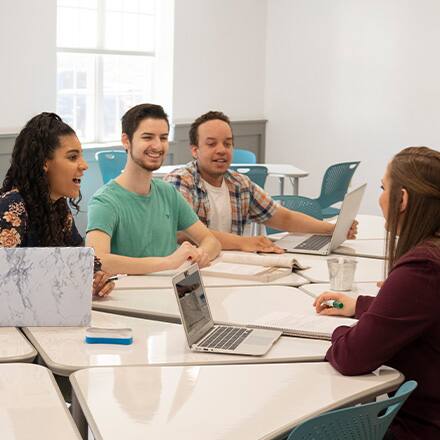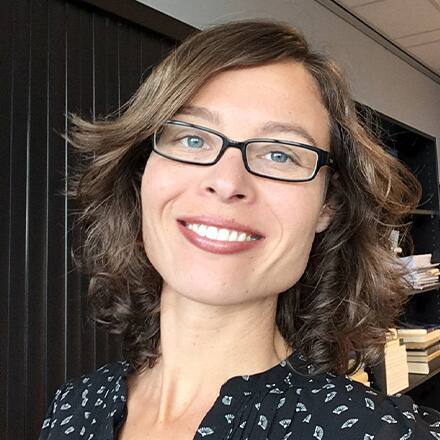 Philosophy Professor Dr. Kiki Berk: A Faculty Q&A
January 17, 2020
Dr. Kiki Berk has spent her career studying philosophy and traveling the world presenting at academic conferences. We asked the associate professor of philosophy at SNHU to share her thoughts on teaching, the importance of education and more as part of our Faculty Spotlight series.