Mastering Music: Insights from Audio Engineers and Artists
Musician or simply a music aficionado, if you've got the desire to work and do well in the music industry, an MBA specifically focused on the music and business may set you on the path toward your personal definition of success. It's not enough to have talent; you need the knowledge and acumen to handle yourself on the business side of a music-related career. Regardless of where your musical aspirations are focused, the online MBA in Music Business from Southern New Hampshire University and Berklee College of Music combines the very best of the business and music world to help you on your way.
According to Robert Benincasa, a graduate academic advisor for students in the program, "Although our students have a variety of backgrounds, they are mostly on the creative side and want to use the knowledge gained to strengthen their business side." He notes that many are looking to go into business for themselves, which isn't uncommon for MBA students across all industries. The program focus also allows graduates to acquire the knowledge and skills required for producing, recording, concert promotion, self-promotion and more.
While the core classes are the same throughout all MBA programs, the music business focus offers "different branches of the same tree," said Benincasa. "It is important for students to know that this not a music degree; it is a business degree. Above, all things, it is an MBA."
The online MBA in Music Business is the only one of its kind in the U.S., offering nine core courses online through SNHU and four courses through Berklee Online. As such, the expanse of knowledge gained is beneficial across diverse industries, yet allows graduates to target music as a primary goal.
Singer, Songwriter, Audio Engineer, MBA Student
Darcy Jeavons was born and raised in Southern California. From a young age, she picked up a guitar and knew that this was the perfect way for her to create the songs she wanted to share. "I wrote my first song at age 10, and went on through teen years writing and playing with other musicians," said Jeavons. "There was never a doubt in my mind that music was more than a melody to sing. It was a conduit to people's hearts."
A performer throughout the years at many types of venues, some of her fondest memories include singing the national anthem at L.A. Dodgers, Anaheim Angels, San Diego Chargers and Padres, L.A. Kings and L.A. Galaxy games, to name but a few. "I felt honored and privileged to be given this opportunity, and my two children, who were preschoolers at the time, still sometimes refer to 'The Star-Spangled Banner' as the 'The Mommy Song,'" Jeavons said.
As the founder of the new Female Mixing Engineers (FME) website and podcast, and a contributing songwriter for the Songs of Love Foundation, Jeavons has received many accolades in the music industry. Her song "Love Her More Than I Do" won a finalist position in the Great American Song Competition.
With a bachelor's of music and two music certificates focused on music production and producing music with Logic Pro, Jeavons was able to pursue creative opportunities that allowed her to contribute to the production of her original music. She knew that in today's competitive music market, it was vital to be able to achieve a professional sound. Yet, she wanted more.
"I am pursuing an MBA in Music Business to gain the skills and knowledge that will help with my Female Mixing Engineers website and podcast business," Jeavons said. "Learning how to grow and monetize FME and provide the best content and inspiration for females in the audio profession is the main goal."
She's already applied much of what she's learned to FME, "...especially the valuable marketing techniques I have learned in my studies," she said. "I have no doubt as I continue with my education, I will develop new ideas for success. These ideas are a direct result of my studies with SNHU, and I am grateful for the support of this fabulous university."
Jeavons has found SNHU online to be the perfect fit, noting the flexibility and professional, helpful instructors. As she earns her online MBA in Music Business, she continues to write songs and enjoys teaching guitar, voice and a variety of other instruments. She also leads workshop at local churches in her area and is a working audio engineer, with expertise in multiple editing needs.
"Each day brings another opportunity for a great song to be created," said Jeavons. "After all, life is a song waiting to be written."
From Percussion to Production and More
David Swillum found his passion for percussion at an early age. His elementary school allowed students to try various instruments to see if they'd be interested in learning to play in middle school. "I tried a few different instruments, but ultimately fell in love with the percussion," he said. Playing in school bands throughout middle and high school, Swillum eventually performed during his undergraduate college years in symphonic, orchestral and percussion ensembles.
He bought his first drum set in his sophomore year of high school, and started playing in a metal band, performing at gigs throughout New Hampshire and Massachusetts. "This led me to start recording my first albums in studio to distribute at local shows," said Swillum.
Playing with other bands during his high school days, Swillum started performing at larger shows and had opportunities to record in more studios, which led to a fascination with the recording process. He started buying gear and eventually decided to do an undergraduate degree in music and audio at a state university.
A college internship at the On The Fringe Studios in Massachusetts led to a multi-year position. Swillum gained more experience throughout college, at various venues and studios, allowing him to learn quite a bit about the equipment and processes involved in recording. He was able to record with his bands during the studio's off hours. While he was getting more comfortable with audio and music, Swillum wanted to learn more about the business end of the business.
Another internship gave him additional experience with recording and support work for music festivals. He also toured a bit throughout New England and down the East Coast, allowing him to network and open for larger artists. He continued to take on new internships, allowing him to grow his skills mixing and editing. His experience and skills have enabled him to work at his in-house studio, editing, mixing and mastering - and go to venues and small events and set up and run live sound. Like Jeavons, Swillum wanted more.
"There will always be an infinite amount more I can learn in the world of audio and music composition, but I felt like I was comfortable with it enough to know how to continue to grow in it," he said. "The business side of music is something I felt would make me have more of an impact on the community and have greater reach with my own business endeavors."
For Swillum, "Being able to pair my experience in the industry with a strong knowledge of business infrastructure would make me more competitive." The combined reputations of SNHU and Berklee, the former for its business and financial programs and the latter for its music program, are what appealed most to him.
"Being able to get the strengths in business that I craved and reinforce that with music-backed classes from Berklee at a price I can afford is invaluable," Swillum said. "This program is perfect for me based off my background and where I'm heading as a person."
While music is not his primary full-time gig at present, he's been able to start his own production company, Crawlspace Audio, with which he's quite active. "I am currently working on local Christian rock artist Nick Martinez's instrumental and worship albums' tracking, mixing and mastering as well as a cover and a few singles for Harlem, NY-based indie pop artist Gregory Dillon," said Swillum. He's also finishing his personal indie rock band Broadwing's debut album, which will be distributed locally.
Between 45 hours a week in his sales job, another 20 or so doing audio work and continuing his personal journey as a musician, Swillum needed an online MBA that worked with his own time constraints. "I'm able to do class on lunch at my day job or in breaks waiting for artists to come in to the studio," he said. "It just works for me."
His experience has been extremely positive, Swillum said, and he would recommend it to others looking to go a similar route. "My advisor is awesome and easy to talk with about classes and the industry," he said.
In his music business course, Swillum's group created a marketing plan for his personal band. "My course content is in action right now, setting up distribution and releases for my band," he said. What he's learning in marketing is "implemented in the way I present my brand and create perception."
"Financial courses have made my invoices a lot cleaner and made me keep a sharper eye on debt while purchasing more equipment for my business," said Swillum.
His goals are to grow his production company and brand until it is a sustainable, self-supporting business. Upon completion of his master's degree, he hopes to be ready to lease or purchase a property to host a business that provides music lessons, band merchandise manufacturing and, of course, a recording/mixing/mastering facility to maintain a balanced business. While this isn't entirely set in stone, Swillum's also keeping his options open should the right opportunity comes his way to play with a large music group or work on the business side of a music/artist-based company.
Until then, he's preparing for whatever opportunities come his way, with an end goal of working in the music industry full time. "There is no room for failing to succeed in this industry for me because it makes me feel alive," Swillum said.
Pamme Boutselis is a writer and content director in higher education. Follow her on Twitter @pammeb or connect on LinkedIn.
Explore more content like this article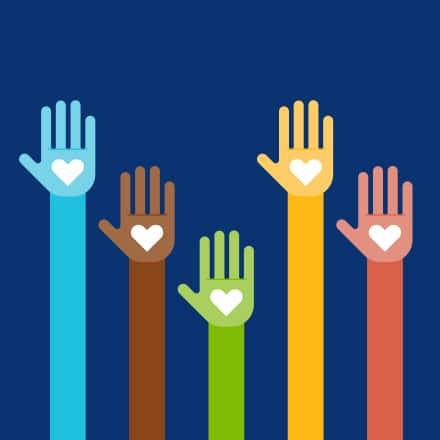 June 21, 2021
SNHU's 2021 Global Days of Service brought attention to a different societal issue each month: hunger, shelter, environmental justice and the pandemic's essential workers. Throughout the four-month-long event, Penmen from across the world shared their stories of service, community and strength.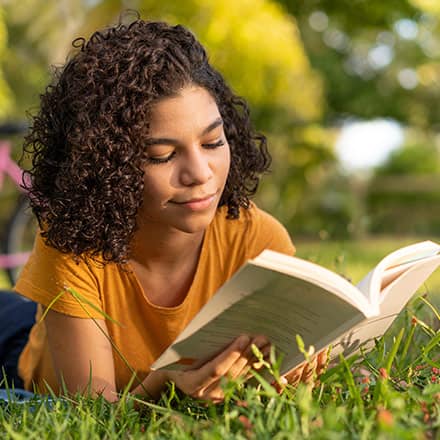 June 18, 2021
If you are searching for book suggestions, look no further: The annual summer reading recommendations have arrived. This year's list features more than 35 selections that span several genres suggested by some of SNHU's academic leaders.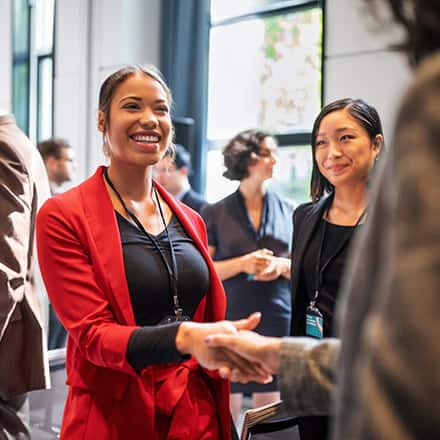 June 04, 2021
The day you receive your diploma from your university is a proud one, marking the culmination of your degree. But, your relationship with the university doesn't have to end there. Alumni are an integral part of a university community and are true advocates for student success.