Keeping the Student in Play: The Role of Faculty in Student Engagement
Student retention is a primary objective of every institution of higher education. At its heart is how we connect with and engage our students.

Our instructors play a vital role in providing a positive learning experience for all students while continually striving to add value to courses. They represent the face of SNHU for our students and are selected with great care.

Part 1 of this two-part series discusses our student demographics and the role of faculty in engagement, with specific regard to initial contact, helping students make personal connections with what they are learning and maintaining an active presence. Part 2 will cover academic supports for identifying and assisting at-risk students as well as leveraging other internal stakeholders to promote student persistence and consistent student success.

Are you ready for some football?! Read on for some fun ways to keep students "in play" through effective instructor engagement.

Quality Measures: Not a Coin Toss!
We strive to provide the best possible learning experience for our students, with unparalleled support and utilizing world-class curricula. Nothing is left to chance. Our instructors deliver industry-leading, high-quality academic programs while demonstrating care and commitment to student success. Student engagement is at the forefront of this challenge.

Kick-Off: Getting Started with Student Engagement
One of the most common questions new instructors ask me is about how often they need to engage with and be attentive to our students. The primary focus is on the quality of student engagement, given that without truly engaging our students, we will not know what we need to share with them and how best to support them. Sharing our personal and professional experiences with our students enables instructors to add value to a course with preloaded content and truly bring the course to life for our students. Instructors need to engage students early in the course by introducing ourselves and by showing that we are approachable and have been in their shoes.

Not Everyone Is in the Starting Line-Up: Who Are Our Students?
Our nontraditional students come to us with varied academic backgrounds, professional experiences, and research and writing abilities, and may initially lack the necessary academic mindset to successfully achieve what will be required of them.

We anticipate approximately 14,000 graduates from the College of Online and Continuing Education at our commencement next spring. Think of the diverse student population we have, including those characterized as underserved with respect to their socioeconomic status, the significant transfer credits they bring in from three to four other institutions and the fact they are likely to be first-generation college students. These students come to us with family, professional and social commitments that often take priority over submitting their assignments, preparing for exams and completing milestones and final projects.

Our students work nights, weekends and swing shifts, and some serve in the military. Their education will never take priority over family and work commitments. Instructors are faced with the challenge to deliver instruction that is supportive and innovative for every student without ever sacrificing academic rigor.

Completing the Pass: Connecting Students to Real-World Application in the Field
Essentially, students want to know why it is important to successfully complete each module and how they can relate to it on a more personal level. Making this connection is important. Here, we can demonstrate how the updates and advancements in the field we are sharing with them in our courses impact them as students, managers, writers, engineers, practitioners, etc., in their chosen fields.

As instructors, we really want to be able to share our knowledge and educated opinions with our students; however, don't forget that learning can be fun! Add your own personal flair to entice your students to read more, ask questions and get involved every area of the course. Communicating our knowledge to students in a meaningful way can be somewhat challenging at times. Some properly placed humor can really help capture and maintain their interest.

Halftime: Reflecting on the Role of Faculty in Student Engagement
Students don't get to see the time we spend researching to update the resources we share with them; the effort we put into providing substantive, individualized feedback on every assignment; or the emails to answer student questions or reconnect them with the course. These efforts show we truly care about their success. This is why it is so important to remain visible to our students and look for opportunities to get them to stretch their minds, challenge their established perspectives and make connections between previous and newly acquired knowledge and skills.

Knowing what to share with your students can only come from engaging with them within the course and our outreach efforts. We have the ability to inspire and encourage students to participate as much as possible throughout each module, despite what life throws at them. The teaching and learning process is a challenge, from course setup to final grade submission, and team leads and deans are there to assist you every step of the way and to share best practices, just-in-time videos, demos and other great ideas to help you engage your students.

One of the beauties of teaching is the opportunity to continually improve upon how we connect with our students. These connections are what personalizes the learning experience for each student and enables us to get to know them.

Watch for Part II, which will focus on how to identify and assist at-risk students as well as how to leverage internal stakeholders as a means to positively impact student retention.
Explore more content like this article
May 26, 2021
The world is over a year into the COVID-19 pandemic and some people are growing tired of public health measures. What are some of the things that can be done to combat pandemic fatigue?
March 25, 2021
The importance of empathetic teaching in an online environment cannot be understated. Students appreciate when instructors show concern for what is happening in their lives, and having an instructor with a teaching approach that focuses on empathy helps them navigate anxiety or uncertainty.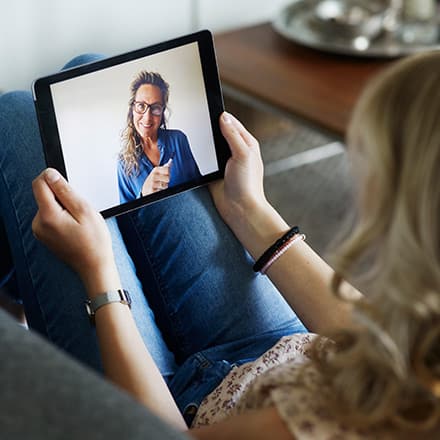 February 11, 2021
Consider what your role might be as a mental health advocate; someone who gives a voice to the problems and potential solutions related to mental health and mental health awareness. To advocate means more than just giving voice; it means to fight.