94-Year-Old SNHU Graduate: "Education Gives You Life!"
On Monday, January 16, Southern New Hampshire University (SNHU) President Paul LeBlanc traveled to Honolulu, Hawaii, to surprise 94-year-old Amy Craton with a graduation celebration after achieving her lifelong dream of earning a college degree. Craton, one of the world's oldest college graduates, earned her Bachelor of Arts in Creative Writing and English online from SNHU with a perfect 4.0 GPA and is now going on to pursue her master's degree.

Joined by friends, family and fellow Hawaii-based students and alumni, LeBlanc presented Craton with her diploma. Several of her family members, who were unable to attend the event in Hawaii, joined via video chat to offer their congratulations.

"It feels good to graduate, but in many ways I feel I am still on the road; I have more to learn," said Craton. "If you're thinking about going back to school, do it. You'll open up a whole new life."

Craton began on her path to a degree in 1962, but put her college education on hold to provide for her four children.

Since Craton lives in Hawaii and is unable to travel to New Hampshire for Commencement in May, LeBlanc and the University decided to throw Craton a celebration of her own.

"Amy is an extraordinary student; at the age of 94, she earned a degree that was 54 years in the making - and with a 4.0 GPA no less," said LeBlanc. "Amy is the epitome of a lifelong learner, and my hope is that her story will remind others that it's never too late to follow their dreams or learn something new. The entire SNHU community could not be more proud of her accomplishment."

Craton's degree was officially conferred in November 2016, and is SNHU's oldest graduate and active student. She is now pursuing her Master of Arts in Creative Writing and English. She has a passion for haikus, and aspires to write a children's book. During the graduation celebration, Craton recited an original poem she wrote.

"Amy has inspired so many people by finishing her degree, and it has been an absolute pleasure working with her on her academic journey," said Chrisandra Bauer, Amy's academic advisor at SNHU. "I am so happy that I was able to be here today to celebrate her success."

Since the celebration, Amy continues to inspire people across the country and around the globe with her simple message to never stop learning. "Education gives you life," Craton said. Her story has been featured in People Magazine, Today.com, Inside Edition, and many other news outlets across the country. Kelly Ripa also offered her personal congratulations on her show, LIVE With Kelly on Thursday, January 19.

"I'll remember this day for the rest of my life," Craton said, with tears in her eyes, following the celebration.

Congratulations, Amy!
Explore more content like this article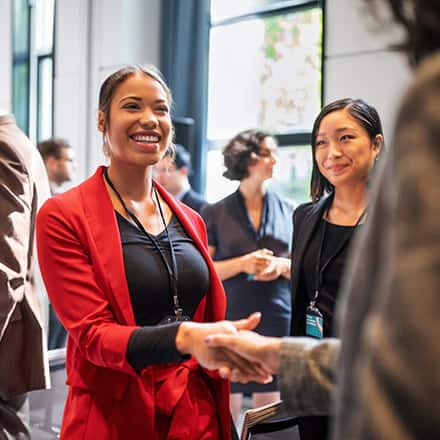 June 04, 2021
The day you receive your diploma from your university is a proud one, marking the culmination of your degree. But, your relationship with the university doesn't have to end there. Alumni are an integral part of a university community and are true advocates for student success.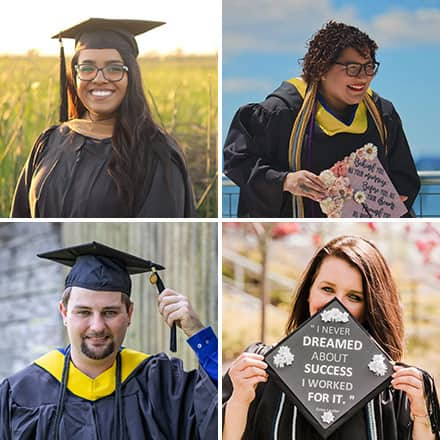 May 10, 2021
Determination has always been a key characteristic of SNHU graduates but never more so than within the 43,000 students who persisted throughout the pandemic in completing their degree programs.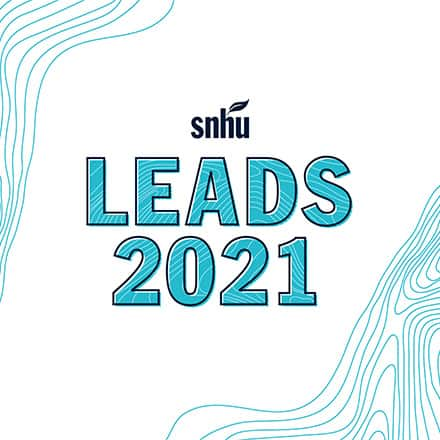 April 22, 2021
SNHU students, staff and alumni worldwide dropped by the 7th annual LEADS Conference earlier this month for personal and professional development that focused on academic achievement, leadership and career advancement.