Mental Health Awareness Month: What Has Changed?
Dr. Marc Wilson has been around the block a time or two when it comes to mental health and has seen the field and society's views about mental illness change in many ways. His assessment: We've come a long way but still have a long way to go.
Wilson, executive director of Southern New Hampshire University's online master's in clinical mental health counseling program, said that while there is significantly more recognition and acceptance of some mental illnesses as medical conditions, there are still a lot of stigmas attached to many other diagnoses. "I think there's a recognition that mental health issues are on par with more-obviously organic issues," he said. "I do think that in terms of the stigma and the social recognition of mental health disorders as legitimate and not as moral failings is better, but it's not perfect. There's still this kind of spurious distinction that is made."
May is National Mental Health Awareness Month, an observance led by Mental Health America to spread "the word that mental health is something everyone should care about," according to the organization's website. Wilson, along with Dr. Stacee Reicherzer and Dr. Franc Hudspeth, deans in SNHU's clinical mental health counseling program, said the awareness of mental health has undergone a metamorphosis since the observance began in 1949.
Wilson said disorders such as clinical depression, anxiety or ADHD are now widely accepted in the mainstream and perhaps even diagnosed too easily and medicated too aggressively. That's still often not the case for other, harder to treat conditions, such as schizophrenia or bipolar disorder. "I do think there's still a fair amount of stigma for chronic biological mental health conditions," he said. "I think it's not blame in the way that it used to be. It's not like most people who are psychotic are possessed by the devil or immoral or something like that. But there's still a huge discomfort."
Hudspeth said one factor is that some conditions are relatively easy to treat, while others are more complicated and more often lead to patients behaving in ways that seem odd to others. "There are certain mental illnesses that are more acceptable, and a lot of that has to do with how often they're diagnosed and with how well they're treated," he said. "Along with that comes a lot of stigma."
Hudspeth said one area - in addition to continued efforts to increase education and lessen stigma about mental illness - he wishes got more attention is prevention. Giving extended leave following a birth, encouraging attachment parenting and educating parents about secondary traumatization could go a long way to preventing mental health struggles later in life, he said.
"I think we need to spend more time looking at the prevention side of things instead of catching it halfway down the road," Hudspeth said. "We can prevent a lot of things. You see very few people following prevention models."
Reicherzer said many people are now well equipped to talk about mental health because the language used to discuss it has transformed. Instead of using medical jargon, mental health counselors talk to clients about things such as shame and trauma. "We've made things clearer to people and attempted to destigmatize the way that we talk about disorders," she said. "As a result, people are more able to recognize that instead of worrying about what a particular problem 'says' about them, there is a likely solution for which they can seek viable treatment."
There is, of course, always room for improvement.
"I'd like to see people recognizing themselves in terms of their strengths, their resiliency, their particular method for overcoming a struggle," she said. "My wish would be for people to see what they've done to endure and move ahead in their life, the relationships they've successfully fostered, the decisions they've made to leave bad situations, the ability to endure and create even small or temporary spaces of joy."
Joe Cote is a staff writer at Southern New Hampshire University. Follow him on Twitter @JoeCo2323.
Explore more content like this article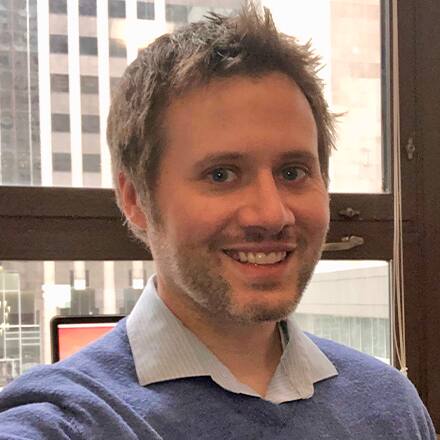 Clinical Mental Health Instructor Dr. Matt Glowiak: A Faculty Q&A
March 20, 2020
When Dr. Matt Glowiak first embarked on his counseling career, he never expected his experiences to be so diverse. We asked the clinical mental health counseling instructor to share his thoughts on teaching, the importance of education and more as part of our Faculty Spotlight series.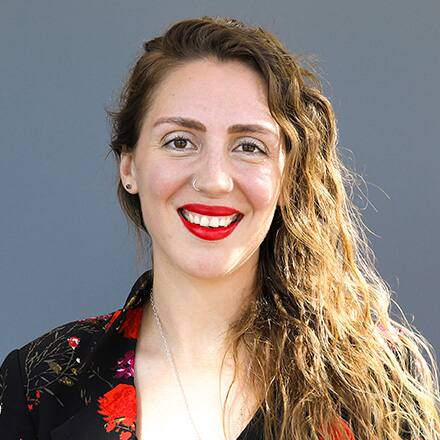 Psychology Professor Dr. Justina Oliveira: A Faculty Q&A
March 13, 2020
Dr. Justina Oliveira focuses her research on the psychology, social justice and ethics in the workplace and enjoys engaging her students at SNHU in that research. We asked her for her views on teaching, the importance of education and more as part of our Faculty Spotlight series.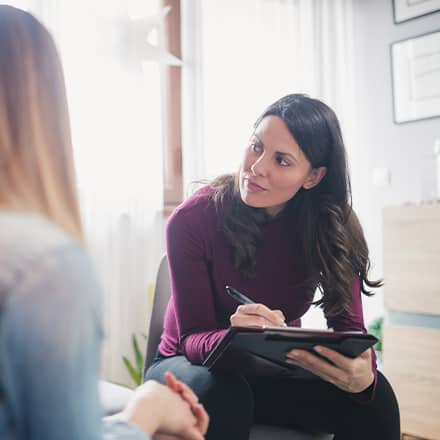 How to Become a Substance Abuse Counselor
March 02, 2020
There are several ways to combine various levels of education and certifications to begin working in the field. One of those ways – earning a bachelor's degree in substance abuse counseling – has several advantages that can positively impact your career and ability to help clients.