OFYE Matters: A Closer Look at the Online First Year Experience

First-year students often have unique needs that must be addressed to help secure their success. For online first-year students who are often nontraditional learners (learners of all ages from all walks of life who often are first-generation college students), the spectrum of needs is typically larger and more diverse.

The challenge for OFYE educators is compounded when faced with an entire classroom of online first-year students. As such, they must employ many strategies, leverage technologies and hone their skills in the classroom to successfully serve this diverse and unique student population.

Welcome to the first of a new, regular installment of Academically Speaking focused on the online first-year experience. In an effort to help address common challenges, we are looking to collaboratively harness the insights, strategies and ideas of those educators who serve this unique learner population.

We will pose questions about specific FYE challenges and seek responses from educators for each post. Our goal is to work together to help our new online learners find success.

We urge you to continue the conversation in the comment area as well. Working together we can increase our virtual toolbox of skills, best practices, resources, ideas and strategies.

The first question we posed was: Who are our online first-year students?

Clare Brown, COCE team lead and instructor:

First and foremost I see the eagerness and excitement of our students across many sections of our course to begin their online program of study. Usually for the OFYE student, much like traditional students, there is also a feeling of nervousness to begin something new. However, very different from traditional student populations, online learners in an OFYE course are diverse in age, location, educational background, work experience, family life, etc. Educators can find themselves teaching in one term to a technologically knowledgeable, academically strong and personally prepared group filled with students who are motivated, confident and organized. The challenge is that the very next term, with a new group of students, an educator can find him or herself with a group that needs more support for personal organization, time management, etc., as well as academic preparedness in writing and other related skills. These large shifts in preparation, skill set and attitude can present challenges for OFYE educators to strive to offer content in a way that will appeal to all learners, as well as outreach and support to engage with those learners who may feel discouraged.

The highlight of teaching this population is their enthusiasm, dedication and their genuine interest in learning. So often in my role, I read messages from OFYE students thanking their educators for grading feedback and encouragement, an email or a resource shared. Truly this population of students is ready to hit the ground running, with many of them highly focused on earning their degree and recognizing that our gateway course is the first step on that path.





Melanie Schopp, COCE online learning community facilitator and instructor:

Online learning has opened the doors to higher education for so many people to achieve their college degree in an "anytime, anywhere" environment. In my experience, first-year students have always been a melting pot of demographics, but when it comes to "online" first year students, you really get introduced to a diverse population of learners. If I had to paint a picture of the "typical" online first year student, it would be mostly likely represent a collage of different shapes, sizes, colors, patterns and textures and would change every time you looked at the painting.

In my opinion an online first year student is excited, nervous, tech savvy, tech challenged, married, single, has kids, taking care of family members, disabled, divorced, dating, has grown children, active adult, lives alone, may have health issues that prevent them from an in-person education, works outside the home, works from home or may be an eclectic mix of all of the above and more. The list of characteristics is never ending, and I feel the landscape is always changing as these online learners have so many vast life experiences and skill sets.

Online learning offers students the flexibility of being able to achieve their goal without having to physically be in a classroom; however, OFYE students still seek and need social connections with their peers. They want to "feel" the support of the university providing their education and also want to share their personal story. In the learning community, students exemplify this by creating study groups via social media, discussing class concepts in person and even sharing ideas for managing time, balancing work, school and family, all while building friendships. In addition students crave "live" interaction with their peers and SNHU staff and faculty, as this helps them put a "face" to those they interact with through the term.

In the OFYE Learning Community, we offer weekly "live" webinars to discuss relevant course topics. In this "e-space" students build personal conversations about anything from the weather to how individuals are approaching the week's assignments. It is wonderful to see all of these students interacting and supporting each other toward success, no matter the individual's background or current life situation. They gain insight and ideas from each other in the classroom, but take it to the next level by offering personal connections, study groups and support for success in their peer learning community, all while building meaningful friendships.

Nicole Kirksey, instructor:

Because each student is truly unique, it can be hard to characterize one "typical" student. With that said, many students (like myself) are first-generation college students, and paving the way for others is an important part of their personal identity. As trailblazers, many of our first-year students are self-motivated, highly organized, and desirous of a flexible, non-traditional course format that can fit well within their other areas of responsibility. Although each student and each student group/class is different, many of our first-year students do share several commonalities in experiences, hopes and dreams. These shared experiences help to enrich the classroom and provide a common ground for validation and support in the learning environment.

Early on in our gateway course, first-year students realize that they are not in "just another class" or an endeavor at an "easy A." Every course and assignment is meaningful in the larger scheme of their overall purpose. OFYE students often express this awareness in discussion and affirm this observation when it is made by other students. By midterm, students in the First Year Experience course have had the opportunity to consider how best to manage their time — an important skill to have when students are charting a new course and working to improve their life condition. Students appreciate this opportunity and often comment how taking the time to plan and vision has eluded them in the past.

By the end of our OFYE course, students have developed action goals that will help them advance steadily toward their academic and professional missions in the short term. Students message me when the course is over to share how well prepared they feel for their next steps, when others in their lives may have believed their success was not possible. How rewarding!
Continuing the Conversation
What have you observed in your experience? Have you noticed the same qualities shared above, or have you had different experiences? Sharing ideas and information will help us all gain a deeper and richer understanding of this wonderfully unique student population. We encourage you to post your comments below.
Looking Ahead
For our next installment we will look at providing feedback:
How do you approach providing feedback without overwhelming these new students?
What strategies do you implement that help these new learners engage with and act upon your feedback?
What observations have you made within your classroom regarding feedback?
What observations indicate feedback strategies are working?
How do you approach grading rubrics knowing there is a good chance many of these adult learners have not been exposed to these educational tools before?
Please consider submitting your short (two- to three-paragraph) responses to any of these questions for publication consideration. Send to Jamie Holcomb, associate dean of First Year Experience, at j.holcomb@snhu.edu by Aug. 11.
Explore more content like this article
May 26, 2021
The world is over a year into the COVID-19 pandemic and some people are growing tired of public health measures. What are some of the things that can be done to combat pandemic fatigue?
March 25, 2021
The importance of empathetic teaching in an online environment cannot be understated. Students appreciate when instructors show concern for what is happening in their lives, and having an instructor with a teaching approach that focuses on empathy helps them navigate anxiety or uncertainty.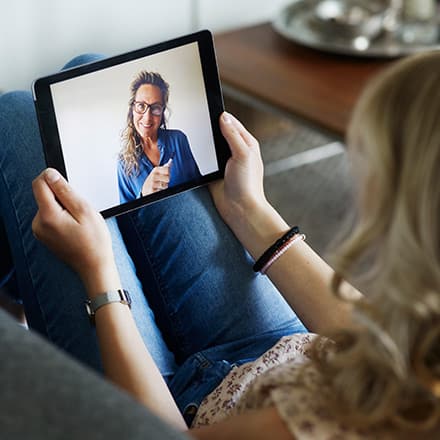 February 11, 2021
Consider what your role might be as a mental health advocate; someone who gives a voice to the problems and potential solutions related to mental health and mental health awareness. To advocate means more than just giving voice; it means to fight.