An Angler's Tale: Lured by Data, MIS Alumni Advance Fishing Technology
Like all stories about fishing, this one brings us through an inquisitive nibble, a good fight, and the triumph of a trophy fish. But before all of that, we begin with the lure.
The Lure Of Data
Tom Wye '84 and Jane (Cote) Wye '84 met in 1982 at then-New Hampshire College. They were both juniors studying Management Information Systems, and they both interned at the data center on campus.
"The Registrar had an opportunity for students to work with COBOL, a programming language - and that internship was full of real-world experience that helped set us both up for great jobs after school," said Tom.
"We made a really good team right from the start," explained Jane. "Tom and I have always figured out how to work together toward a goal, and it's always been a part of who we are."
Together, they started Bay Area Internet Solutions, a data center collocation business and facility in Silicon Valley in 1995. Tom focused on operations, Marketing & Sales, and Jane as CFO headed up back office business operations. They nurtured the organization for 18 years from a tiny startup to a thriving enterprise. After selling their company to a private equity firm and retiring to Florida at just 51 years old, Jane and Tom found themselves spending a lot of time on their boat, fishing and dreaming.
The Nibble Of An Idea
"The day I pulled up my very first fish, I asked Tom what it was. He wasn't sure, so he tossed me an encyclopedia of fish, five hundred pages that I would have to leaf through and hope to find a picture that matched what I was holding in my hands. I looked at him and said, 'No way, Tom. We're from Silicon Valley. We can do better than this,'" explained Jane.
And their idea was born: a data-driven, user-focused, virtual trophy case for anglers from across the world. The Wyes created FishAngler.com, a sports fishing platform and app that blends photo sharing, logbook, forecasting, and data collection. Users can upload pictures of their catches, along with an incredibly rich array of data, such as species, lure choice, GPS location, wind speed, water and air temperature, moon and tidal phases, and more.
"This app gives expertise to almost anyone," explained Tom. "It helps with forecasting best time to fishing, weather, wind, wave, sun and moon forecasts, fish identification. Imagine coming up to a lake for a fishing trip, and knowing what's been caught there, and what techniques have been used. It's a game changer."
"This is a very scientific process," said Jane. "No one else is looking at data like this, crowdsourced in real time on this scale. We'll be able to draw definitive conclusions: does the phase of the moon really matter when you're fishing for a particular species? What role does weather play, or time of day, or type of lure?"
And the ripple effects of this type of data collection go far beyond sportfishing. "We're thinking about the implications for Fish & Game Departments, and conservation efforts, and educational organizations," said Jane. "With more than 32,000 species already identified in our cloud database, we're gathering information on new species of fish and how to identify them."
There's also the social element: fishermen love to tell stories, and by creating a virtual catch library, users can capture their fishing experience over a lifetime, organize their memories, and keep their photos secure.
"The photos might be my favorite part," said Jane. "Everyone always has a huge smile in their pictures. It's their first catch ever, or a beautiful day on vacation, or a memory shared with a grandchild."
The Wyes opened an office in Fort Lauderdale, FL, and have a marine biologist on staff, along with a team of developers based locally in Fort Lauderdale.
With a solid foundation in operations and technology and a growing user base, the Wyes turned to their alma mater to harness the enthusiasm and expertise of students to expand their audience.
The Thrill Of The Fight
There are 45 million licensed fishermen in the United States, and the American Sportfishing Association (ASA) is trying to increase that number to 60 million, with a key focus on engaging younger generations.
Dawn Cerrato, associate director of the Dorothy S. Rogers Career and Professional Development Center at SNHU, coordinates special projects for alumni and employers with key faculty members on campus. "A key initiative for the Wyes is to better engage users - and potential users - through social media," she said, "so we worked with Professor Mark Hecox and his class to take a deep dive into driving downloads of the FishAngler.com app."
The students did research to understand the app, the market, and key drivers for users. They studied Instagram, Facebook, Twitter, and Snapchat, and created a proposal for the Wyes to partner with state Fish and Game agencies, harnessing their existing audiences on social media through contests and challenges.
"Truly, our audience is anyone, of any age, who will use an app like this," said Tom. "But we know that if kids are out with their parents and grandparents, they're more likely to migrate to technology like this, and there's a generational exchange that happens."
Tom said that working with SNHU students feels fresh and fun. "We've come full circle with SNHU. Jane and I had our hands-on experience as students, programming and working in the data center on real projects. Internships are so important. We look back and see that real-life experience makes a big difference, and now we can offer that opportunity to students."
The Trophy Fish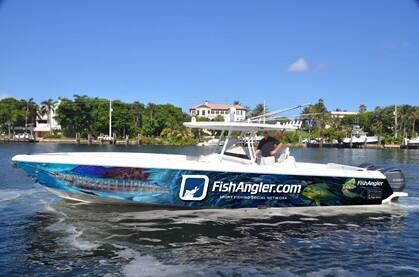 Ultimately, the Wyes see endless opportunities for this project. "This could revolutionize fishing tournaments with real-time technology solutions," said Tom. "Most tournaments are run by non-profits for conservation or charity, and results are often tallied by hand on a white board on the dock."
The Wyes are adding features all the time, such as a virtual tackle box that could be monetized with lure companies. And, they're looking into AI-assisted facial recognition to automatically identify a catch - "nothing a little machine learning can't take care of," said Tom.
For Jane, this whole project comes down to discovery. "It's fun! It lights us up, and we get to share in people's happy moments. And we're able to bring high technology to an industry that is very far behind."
Tom said the whole endeavor is more complex than it appears on the surface. "This is helping individual anglers, and Fish and Game departments, and conservationists. And, it shows our kids what we can achieve and helps them dream big."
Audrey Bourque is the director of advancement communications at Southern New Hampshire University. Connect with her on LinkedIn.
Explore more content like this article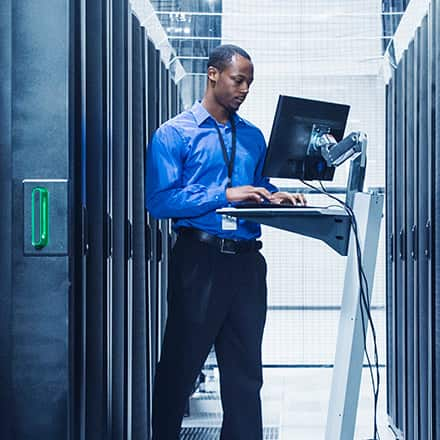 July 20, 2021
The field of cyber security is about leveraging top-notch problem-solving skills with technical aptitude to keep people and data safe. Despite being relatively new, the field of cyber security is here to stay.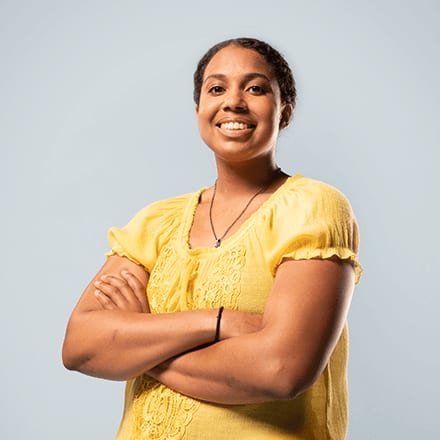 July 19, 2021
Even before she enlisted in the military, Bethanie Thomas knew she wanted to earn her degree. She even knew which field she wanted to study. The only thing missing was the right school.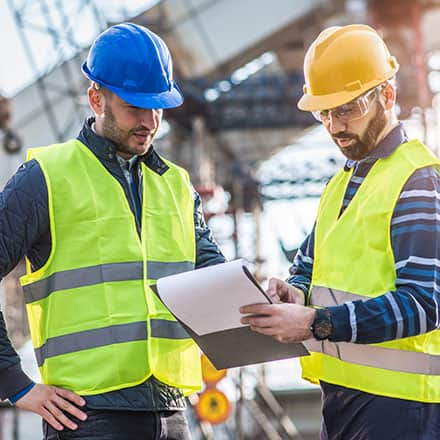 June 22, 2021
There are dozens and dozens of types of engineering. Because when it comes down to the basics, engineering is about using specialized bases of knowledge to solve a problem.