Five Things to Know about Code Yellow
Co-authored by Dr. Barbara Lesniak and Deb McDonough.
Our students have many competing priorities requiring their time and attention. They need to make decisions about how and where to devote their time. Typically, school is number 3 on the priority list, after family and work.
When faced with multiple assignments in a week, students have a few options:
Do they complete all of the assignments on time for that week?
Do they complete the high-weighted assignments only?
Do they complete the low-weighted assignments only?
Do they complete all of the assignments within a couple of weeks?
How does each of these decisions impact students' final grades?
Students who complete all of the assignments on time would have the greatest opportunity to achieve a successful final grade (i.e., C and above for undergraduate students; B and above for graduate students).
It is uncertain whether students who complete the high-weighted assignments only will finish with a successful grade; it depends on how well they perform on these assignments
Students who complete the low-weighted assignments only would likely obtain an unsuccessful final grade because they did not complete enough of the coursework.
Students who complete all of the assignments, with some being a week late, would have a greater opportunity for a successful final grade because they made an attempt and also may have success with those individual assignments despite any late penalties.
What does this mean from a big-picture perspective? Numerous reports discuss grade inflation and the proliferation of A's, but we are most interested in the students who are "almost successful."
According to research by Stuart Rojstaczer, "average" (i.e., C) grades were the norm until the Vietnam War. From 1940-2012, C's have decreased the most out of any letter grade, going from about 35% to 15% during this period. By our definition, "almost successful" students include undergraduate students who earned a final grade of C- or D+ and graduate students who earned a final grade of B- or C+. On average, 4% of our undergraduate students and 5% of our graduate students fall into this category every term.
1. Code Yellow Is Born
As stated in our mission, our success is defined by our students' success. One of our mantras in Academics is to "maximize the likelihood of student success." Our Psychology team believed we had an opportunity to do just that by focusing on these students who are on the cusp of success, and Code Yellow was born.
The title of the initiative came from the yellow highlighting of almost-successful students within our courses' grade books. Through this initiative, we sought to decrease the percentage of almost-successful students and support them in successfully completing the course.
In short, Code Yellow is an initiative to provide students on the cusp of success with opportunities to submit missing high-weighted assignments in key courses through a partnership among the student, faculty and advisor.
As Dr. Michael Miller, an SNHU graduate psychology adjunct for the past two years, explains, "The Code Yellow outreach program's focus on high-point-value assignments allows instructors and academic advisors to jointly increase the likelihood of student success."
2. Strategies for Success
By the end of week one of the term, the associate deans identified the key courses to monitor. We focused on our highest-enrolled courses in order to impact the highest number of students and informed instructors teaching Code Yellow courses of the initiative and their role in it.
We then identify the high-weighted assignments in each key course. Typically, these are the final project milestones, papers and the final project. During weeks three and four, we emailed instructors individually and copied the advisors, providing them with a list of students who did not submit the assignments. We asked instructors to reach out to these students and offer specific strategies to help them get back on track, such as:
Offering suggestions based on specific reasons provided for not submitting
Encouraging them to submit by Sunday and being flexible with the late penalty, at their discretion
Offering a one-time exception if they are willing to submit after Sunday (e.g., if they agree to use the Writing Center if it looks as though writing is a challenge)
One week after the communication was sent, our team reviewed the assignment submission rate and calculated the change week-over-week to determine a "return rate" (i.e., percentage of students who ended up submitting the assignment after being contacted).
Starting at the midpoint of the term, our focus shifts to students who are within a specific grade average range and participate consistently in the courses (i.e., those on the cusp of success). The messaging process and strategies remain the same, with a different student population focus.
At the end of the term, we email a wrap-up message to participating instructors. Once final grades are submitted, our team determines how many of these students finished with a successful final grade in the course, also breaking this down by the number of times each student was contacted.
SNHU instructors see the impact firsthand. Dr. Susan Staggs, an SNHU graduate psychology instructor since 2015, says, "Code Yellow promotes instructor-advisor collaboration to help struggling students succeed. Participating in this program has helped boost retention and improve grades in my classrooms."
3. Cross-Department Collaboration
In their 2016 study of African-American adult online learners, published in "Educational Technology Research & Development," Yu-Chun Kuo and Brian Belland said that learner/instructor interaction was a major predictor of student satisfaction. The students they studied were working while attending classes, much like typical SNHU students. Code Yellow promotes learner/instructor interaction strategically by targeting high-stakes assignments.
Researchers Susan Dumais, Joe Cleary and Luke Dowden say that both first-generation and continuing-generation students start confident in their ability to succeed in online learning, and both groups cite the important role played by advisors. Code Yellow actively involves advisors in the outreach, making use of a resource that both groups already see as valuable. Also, by involving advisors in the outreach, it heads off potential issues for students who may be uncomfortable with one-on-one interaction with their instructor.
Advisor Danielle Boucher's experience echoes the importance of instructor/advisor collaboration that Code Yellow promotes. She says, "I found Code Yellow outreach to be very helpful, as it allowed for instructors and advisors to share any communication that had occurred with the student – for example, when an instructor responded that they had heard from the student and had given them an extension due to an illness, this allowed me to tailor my outreach to that particular student. Likewise, it would allow me to share any communication or even details that may assist the instructor."
In their recent literature review, E. Kobena Osam, Matthew Bergman and Denise Cumberland discovered that both family and organizational support are important factors when adult online learners consider whether to continue their studies or quit. They said that when instructors are aware their students aren't getting support from those areas, they can fill the gap. Code Yellow heightens their awareness about why students aren't doing their work because many disclose the reasons in response to the outreach. This provides an opportunity for the instructor and advisor to step in.
4. Factors Impacting Assignment Submission
Dumais, Cleary and Dowden's 2013 study, published in the "American Journal of Distance Education," found that first-generation learners feel challenged by their work responsibilities. Comments from instructors involved with Code Yellow bear this out. Students also frequently mentioned factors from family obligations to emergencies.
For example, in one week, graduate psychology adjunct instructor Sarah Knapp said reasons included trips to the E.R. with a sick child, getting into a car accident, traveling for work and just being overwhelmed in general. These reasons align with Neil Harrison's research, which found that such events could lead to "involuntary withdrawal" from a course and "are naturally most likely to be found in older students, whose lives are naturally more complex and demanding."
5. Future Directions
After implementing Code Yellow for several terms, we found that it was more effective in some courses than others and for certain assignments more than others. Over five terms, undergraduate student success has increased steadily in these key courses. The results have been inconsistent overall in our key graduate courses.
In our first term of implementation, we focused on eight courses, four undergraduate and four graduate. For the four undergraduate courses, the percentage of "almost successful" students decreased by .3 points, which was even more encouraging because the student population increased term over term. Outreach went to 32% of the population across these four courses. 59% of the students contacted at least twice ended up with a successful final grade.
On the graduate side, the percentage of "almost successful" students in the four key courses increased. However, when we looked at the four courses individually, we found that two of the four courses were driving this increase. One course that had a decrease in "almost successful" students went down by 1.9 points term over term, with the decrease in the number of B-'s contributing the most to that result. About 40% of the students in these courses were contacted at least once during the graduate term. Of the students contacted at least twice, 41% ended up with a successful final grade.
Our current process is reactive, manual and time-consuming. One future direction is to streamline the process such that instructors can identify and craft targeted messages quickly and easily via the learning management system for any course rather than focusing on a few select courses.
Ideally, the messaging would also be proactive rather than reactive. Peter Dwyer and his colleagues refer to students who have "drifted out" of school in their review of Australian youth and their attachment to education. Carey Stephens and Fran Myers bring the notion of "student drift" into the context of online education, noting:
"[I]n some cases, the institution will understand better than the student that, with key assignment milestones missed, the student has probably already failed the module without intervention. This builds a case for proactive targeting based on online tracking to catch some students who may still perceive that they are studying a module, but will need help if they are to succeed."
Code Yellow is one strategy in the student success toolkit, which can be greatly enhanced by technology and additional support structures. We look forward to evolving this process to help our students succeed.
Dr. Michelle G. Hill, Senior Associate Dean of Psychology at Southern New Hampshire University.
Dr. Barbara Lesniak, Associate Dean of Graduate Social Sciences & Education at Southern New Hampshire University.
Debra McDonough, Associate Dean of Undergraduate Psychology at Southern New Hampshire University.
Explore more content like this article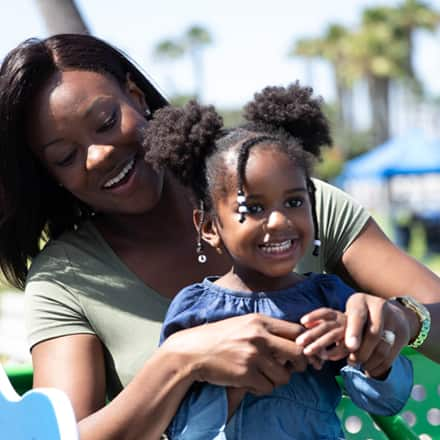 July 14, 2021
As we move toward a post-pandemic world, some kindness can go a long way in helping us be better educators and better human beings.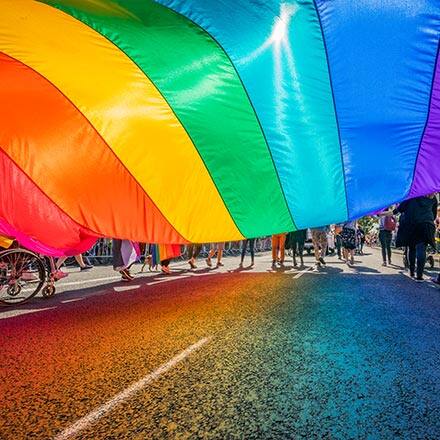 June 24, 2021
What about clips from the article, like: In a world where some believe and display that LGBTQ+ lives do not matter, we must continue to show the world through our pride that we do matter. When we learn to be prideful, we can continue to change the world for the better and be a beacon of light to those who are watching and waiting for us to come forth as possibility models for those who are fearful of exhibiting PRIDE.
May 26, 2021
The world is over a year into the COVID-19 pandemic and some people are growing tired of public health measures. What are some of the things that can be done to combat pandemic fatigue?