OFYE Matters: Technology in the Classroom — Part 2
Many online first-year experience educators are leveraging technology in wonderful ways to help students succeed by helping them engage with and master course content, connect with their peers and develop a rapport with their instructors. This is part two of a two-part OFYE Matters post about technology in the classroom. Read part one here.


What technologies are you using to keep students engaged with course content?
Dr. Wendy Conaway, Assistant Professor General Education, Ashford University: One way in which I use technology to keep students engaged with course content is to embed videos, either made by me or already created and appropriate for use in the classroom, in announcements. The videos are specifically relevant to the weekly course material and provide a springboard for conversation. Along with the video, I post a critical thinking question that motivates students to think more deeply about the course content in different ways. This achieves several goals including appealing to a learner's sense of visual understanding of course concepts as well as providing examples of real-world application of the course content.


How are you using technology in the classroom to generate a strong classroom presence?
Dr. Wendy Conaway, Assistant Professor General Education, Ashford University: To generate a strong classroom presence, I like to embed a video I made of myself welcoming students to the course and sharing my own experiences as a student. Not only does the video provide a way for students to visually connect with me, but it also creates a psychological bond that appeals to the need for human connection. By sharing my own experiences as an adult student, it makes me seem more "human" and therefore psychologically closer than being separated by cyberspace.

Shane Clark, Assistant Director of First-Year Experience, Georgia Southern University & SNHU Instructor: The use of multiple weekly announcements is one of the main ways instructors in online courses can add richness and depth to course material, and is one of the main ways instructor can engage their students in the classroom environment. The problem, it can be easy to fall into the trap of the monotonous announcement format and delivery. "Hi Class….. hope you are doing well… good job with this……. Don't forget this is due ……" lather, rinse, repeat. Using mixed media is a great start to addressing this issue. Screen capture, video announcement, supplemental content like YouTube videos, and info graphs can help to mix things up and keep content fresh, but the allure of these alternate formats also begins to fade throughout the course. Think about it, I teach an 8-week course and post 3-4 announcements per week. That's between 24 and 32 announcements throughout the course. How many info graphs can you see and still find them engaging?

One night my wife had to work late, and I was at home watching our two-year-old daughter. It was also the night I was scheduled to do a video announcement. I sat my daughter on my lap and started recording. My script quickly went out the window, I said "um" a lot, and my daughter spent the first half of the video picking her own nose, before attempting to pick mine for the rest. I thought it was comically terrible but posted it anyway and thought hopefully they would at least get the basic information and reminders. A couple days later, I went back and checked the view count…. 47 views, and it was week 7. For comparison, the previous term, my week 7 video view count, was 11. As human beings, each of us are inherently interesting, and that is what students gravitate towards, particularly in the online classroom where there is limited improvised interpersonal interactions. I started every video by saying the date and time so my students knew this was new, that I was a real person, and I was recording this just for them. I started to incorporate other elements from my life outside of the classroom. Using photos I took myself instead of images with a creative commons license. I started recording videos while traveling and in different settings, that might not seem as studious but showed me as a real person going through the real struggles and challenges each of them was also going through in the pursuit of their respective degrees.

Using your natural personality and humanity to deliver course content is what can help you best connect with your students and achieve the type of outcomes that will enable them to accomplish their goals.


What technologies are you using to keep students engaged with course content?
Dr. Jennifer Ann Morrow, Associate Professor, University of Tennessee: I have found that using a variety of technologies in the class keeps the students engaged and participating throughout the semester. One technology that I use is Qualtrics which is an online survey software platform. I use Qualtrics throughout the semester for an online-focused expressive writing activity. Students write in an online journal at least once a week for the first six weeks of the semester. Students are instructed to write about their perceptions regarding alcohol and drug issues on campus and if they so choose their own experiences with alcohol and drug use. I provide feedback online to each student and when we meet as a class face-to-face or within an online discussion, we discuss students' perceptions and experiences along with recent research on college student substance use and prevention methods. Students have expressed that this activity enhances their knowledge and awareness about the topic and that they appreciate the fact that the activity is confidential.

Another type of technology that I use is a variety of social media platforms, currently Facebook, Twitter, Instagram and Snapchat, and previously Yik Yak when it was still active. Students are asked to find examples of students' substance use behaviors and consequences, specific to our college, on these social media platforms. We then have online discussions about what students have found. Students use this information to participate in a collaborative assignment, creating a poster presentation of the postings that they have collected. This activity generates a lot of discussion amongst the students and many have stated that it is very eye-opening and at times shocking. Every semester students recommend to me newer social media platforms that we can use in future classes as the popularity of these platforms with our first-year students rapidly change.

My recommendation to instructors is to work with your students to choose the technologies that you use in your classroom by polling students early in the semester as to which technologies and social media platforms they feel comfortable with and/or use often. Then, create individual and group activities that use these technologies and always incorporate class discussions on the results of these assignments.


How are you leveraging technologies to stay connected with students?
Dr. Jennifer Edwards, Tarleton University, AVP of Student Success and Multicultural Initiatives: To reach today's first year students, colleges and universities should consider investing in academic retention technologies. These technologies range from Starfish Retention Software to the Education Advisory Board's Student Success Collaborative software. Through these technologies, student retention professionals can send academic nudges to their students through text messages, email messages, and scheduled advising campaigns.

Tarleton State University, a university in the Texas A&M University System, is utilizing the Education Advisory Board's Student Success Collaborative to bring first-year experience efforts to scale by reaching more students at one time. Through a 16-week academic nudging campaign for first-year students, the university's Student Success and Multicultural Initiatives (SSMI) area is sending just-in-time messages focused on academic advising and academic motivation to students. A second academic nudge initiative focused on academic advising is focused on first-year students who are enrolled in developmental education courses. Each student receives an email and a text message through the SSC@Tarleton platform prompting them to schedule an advising appointment. Through the software, the student's course schedule is analyzed and does not allow the student to schedule an advising meeting during their scheduled class times. In addition, the advisor inputs their availability for first-year advising and the student can seamlessly make their appointment.

Through this academic advising campaign, the SSMI area advised more than 300 developmental education students, mostly first-year, during a three-day time period. Tasked with providing services for slightly under 2,000 first-year students, the SSMI area is able to establish more academic touch points with first-year students than ever before with the help of retention technologies.


Looking Ahead
Following this two-part series, the next installment of OFYE Matters will focus around building positive rapport with OFYE students. Research shows that rapport between teacher and student can impact student success and retention in addition to enhancing the learning experience for students. Please share your thoughts on one or more of the following:


What do you feel is the biggest challenge in establishing rapport with new OFYE students and how do you overcome that challenge?
How do you work to establish a positive rapport with OFYE students in your class? What steps do you take or strategies do you use to develop rapport? Do these strategies differ from your approaches with non-OFYE students? If so, how?
What evidence have you received from students, or observed, that your rapport strategies are working and have made an impact on their learning experience and/or success?
How have you leveraged the positive rapport you have developed with students to help them overcome obstacles, challenges, or even re-engage in course content?
Please consider submitting your short (two- to three-paragraph) responses for publication consideration. Send to Jamie Holcomb, associate dean of First Year Experience, at j.holcomb@snhu.edu by Dec. 7.

We will regularly pose questions about specific OFYE challenges and seek responses from educators for each post. Our goal is to work together to help our new online learners find success. Read our most recent OFYE Matters blog here.

We also encourage you to continue the conversation in the comment area. Working together we can increase our virtual toolbox of skills, best practices, resources, ideas and strategies.
Explore more content like this article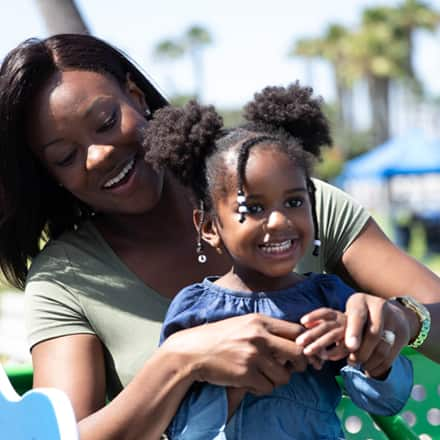 July 14, 2021
As we move toward a post-pandemic world, some kindness can go a long way in helping us be better educators and better human beings.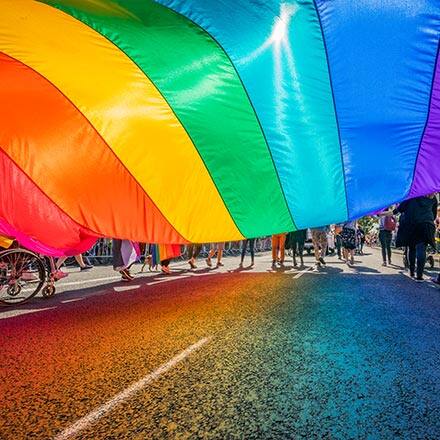 June 24, 2021
What about clips from the article, like: In a world where some believe and display that LGBTQ+ lives do not matter, we must continue to show the world through our pride that we do matter. When we learn to be prideful, we can continue to change the world for the better and be a beacon of light to those who are watching and waiting for us to come forth as possibility models for those who are fearful of exhibiting PRIDE.
May 26, 2021
The world is over a year into the COVID-19 pandemic and some people are growing tired of public health measures. What are some of the things that can be done to combat pandemic fatigue?