Saving Students and Building a Foundation for Success: The Retention Conversation

Co-Authored by Dr. Priscilla Hobbs and Daniel Gannon
In contemporary higher education, academia is frequently reminded that school often falls third on the list of a student's priorities, after family and work. This reminder is an important one as it has signified a major shift in our understanding of and approach to retention initiatives across college campuses. From new student orientation through to the senior capstone, a wide variety of programs and policies are being designed under the name of retention strategy.

The expectations of students entering into college are also different. According to Southern New Hampshire University's 2016 student satisfaction survey, the mean age of students at SNHU is 35 years old, 73% identify as women, and 66% are employed full time. They enroll in college to advance their career and life goals, not to earn a distinguished title or simply to gather knowledge. This doesn't suggest that academe needs to throw out learning in favor of workforce skills, but that it needs to adapt its pedagogy to support authenticity and relevancy. Students who persist find the connection between the curriculum and themselves, they see the advantage to their goal pathways, and recognize the value and benefit of their degree. As the national conversation around retention continues to swell, our institutions must find an answer to how we promote and improve on retention while also maintaining the integrity of our curriculum.

At Southern New Hampshire University, a simple example of how we address and measure the retention of our students is through the percentage of those who maintain active enrollment status each term and through their persistence, obtain academic success. This understanding prompts us to continuously explore the following questions and to work to find solutions that we believe will address the needs of our students:


What issues can hinder a student's ability to persist?
What high-impact practices are most effective for building rapport and support for the student?
How does SNHU's education model lend itself to addressing these questions, while preparing for the rapidly changing landscape of online education and adult learners?
While there are many variables that can hinder a student's ability to persist, there are several prevalent ones which we frequently encounter. One is an uneven set of academic knowledge and skills, otherwise known as under preparedness for collegiate coursework. As an open-enrollment institution, we believe that every student should be given the opportunity to earn their college degree and find success in their goals and ambitions. This presents a challenge that many institutions are currently experiencing. Many students are underprepared in the academic skill sets that are traditionally expected in a college environment. In order to provide students with a quality curriculum, we must also ensure that immediately upon enrollment they are also provided with a supportive network of resources that facilitates the development of their academic and personal success. This process must occur simultaneously with their course of study.

Another major factor surrounding student attrition is the development of a fixed mindset, and our ability to shift this mentality to that of a growth mindset. As we know, all minds can fluctuate between a growth mindset and a fixed mindset on specific topics and over the course of our lifetimes, but it can have a strong impact on students' ability to overcome common problems such as math anxiety, and in the case of online education at SNHU, their ability to navigate our LMS. It is imperative for our institution to imbue in our students a sense of self-efficacy and a knowledge that if they approach an obstacle, not only do they have the ability to overcome it, but that we as an institution have all of the support services they need to achieve the skills to do so.

These variables provide us with two major tasks to accomplish. First, what can be done at the outset of the student life cycle to assess their current academic knowledge and skills in order to ensure that each student is provided with the appropriate individualized resources from the moment they enroll? Second, how do we develop in students the confidence that they can succeed and the knowledge of the available institutional services designed to help them accomplish success? Vincent Tinto states "To promote greater degree completion, institutions have to adopt the student perspective and ask not only how they should act to retain their students but also how they should act so that more of their students want to persist to completion".

We must begin by identifying the biggest influencers of retention and leveraging those to the advantage of the student, and in turn, our institution. The greatest influencers that Tinto identifies are academic advising, social connectedness to the university (a sense of community), student involvement, faculty/staff approachability, business procedures, positive learning experiences, and student support services.

By working diligently, with Tinto in mind, SNHU has taken great steps to create an institution that proactively supports our students. Leveraging principles of learning science, we have developed a curriculum framework that creates early wins for students to help them gain the confidence in their education through assignment successes and attainable benchmarks in their learning. Additionally, we've collaborated across academic units to develop program paths for students that are clear and concise, including a consolidated, prescribed General Education program along with employable major concentrations. In other words, no class is wasted in a student's journey.

Additionally, our instructors collaborate with student advisors to provide proactive support, reaching out early with resources and guidance rather than waiting until the student is obviously struggling–at which point, it may be too late to get back on track. Through the execution of our Brand Behaviors, we strive to ensure quality in every interaction so students see the institution as welcoming and supportive. Beyond their instructor and advisor, students are able to connect with each other through the Learning Communities and our online forums on SNHUConnect, as well as with other support teams.

As the needs of students entering post-secondary education shifts, so must our retention strategies. The 21st century student-consumer is making a more direct and conscientious investment in their education process. Institutions of higher education must find a balance between a higher education model and consumer-based model, which is forcing a change to the educational landscape. These demands beg the question, "What is next?". SNHU is in a good position for adapting to this change as we explore new education models that will serve our students today, and those of the future.
Explore more content like this article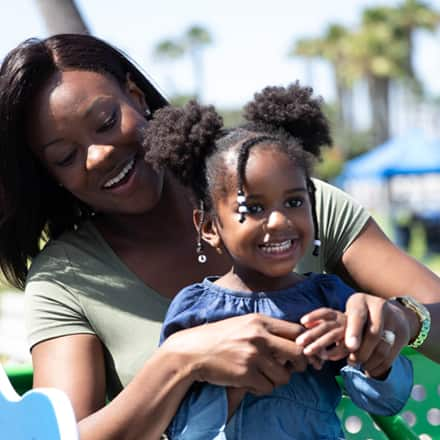 July 14, 2021
As we move toward a post-pandemic world, some kindness can go a long way in helping us be better educators and better human beings.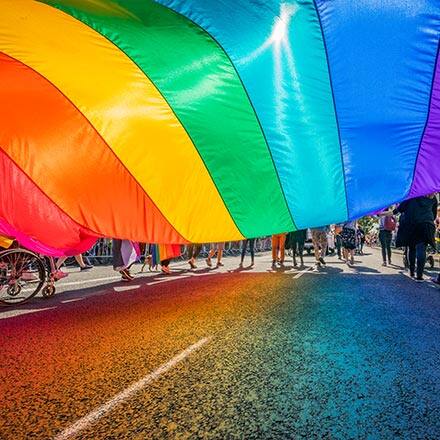 June 24, 2021
What about clips from the article, like: In a world where some believe and display that LGBTQ+ lives do not matter, we must continue to show the world through our pride that we do matter. When we learn to be prideful, we can continue to change the world for the better and be a beacon of light to those who are watching and waiting for us to come forth as possibility models for those who are fearful of exhibiting PRIDE.
May 26, 2021
The world is over a year into the COVID-19 pandemic and some people are growing tired of public health measures. What are some of the things that can be done to combat pandemic fatigue?