SNHU's MEd is Revamped to Embrace Latest Effective Teaching Techniques
The education revolution that's been making headlines for the last decade is officially in full swing, and Dr. Danny Tanguay credits a powerful triple threat: technology, diversity and students. Yes, students. Or, to be exact, what today's tech-savvy students need.
Using that undeniable reality as a lens, SNHU spent the better part of 2016 revamping the online MEd in Curriculum and Instruction (MEd CIN) to align with the change in market demands (including anticipated job growth of 8%), along with what now constitutes the qualities of a good teacher.

Tanguay (rhymes with Segway), SNHU's associate dean of online education programs and a 20-year veteran of secondary and postsecondary education, recently reflected on the changes. "When we were looking at this program, it wasn't about what I wanted as a teacher," he said. "It wasn't about how I was taught to teach. It was about what the students are going to need. And in order to serve the students, we need to make sure our teachers have the skills to meet them on their terms."

Teachers, in turn, have shifted their priorities. "Nowadays a lot of teachers want to go in and get a degree they can use to enhance what they're doing in the classroom, not necessarily to advance," Tanguay said. "For them, it's how do I become a more effective teacher? And that's why when we revamped this program, we put the focus on leadership - leadership without necessarily being a manager."
The Unstoppable Rise of Technology
So while the new MEd CIN still focuses on curriculum development, it's really more about the educator developing the qualities of a leader, Tanguay said. And because meeting students on their terms now means knowing how to integrate technology into the curriculum and use it as a tool for enhancing a teacher's instructional ability, technology is a major emphasis.

"Ten years ago, we were just starting to really see the benefits," said Tanguay. "Fast forward to today...you're starting to see technology in almost all school districts. But because technology is advancing so rapidly, our teachers don't have the skills and comfort level to integrate it. However, that's exactly what the students need."

In practical terms, it's the next evolutionary step beyond "Bring Your Own Device" (BYOD), a much-touted but controversial initiative introduced in 2012. "The theory behind it was wonderful," Tanguay said. "The problem was that teachers were never trained on how to properly use [the devices] and integrate them. The whole premise behind the MEd CIN program is to make sure teachers have that skill set so it doesn't become just another failed initiative.

"Technology is not going to stop," Tanguay said. "So our teachers need to be able to use it, understand it and incorporate it."
Personalizing Education
The integration of technology has big benefits for students, and that's the whole point. Tanguay said it lets students explore their interests and personalize their education, coming away with a higher knowledge base in the process. To illustrate this notion, he talks about an innovative teacher at Manchester, N.H.'s Central High School who brought gamification into the classroom - with remarkable success.

"Because of technology and how it's being incorporated, students are going to want to learn their way," Tanguay said. "It's going to be, you know, 'I want to learn about medieval history using games to create a society and monitor that society and see how they interact with each other.' Are they learning about history? Yes. Are they learning about history through a game? Yes."

The Central High teacher, Tanguay said, discovered that "it really changes how you teach. It's no longer about standing in front of a classroom lecturing to students. Now it's about the teacher sitting next to you. It's the teacher talking to you, wanting to find out a little more about you through the learning process. So we're going to see education start to really be more about teachers being facilitators of learning."
What Is Leadership in Today's Classroom?
In this changing paradigm, "facilitators of learning" is not just a new label for teachers. It's a whole new job description. Tanguay attributes the shift to two main factors. The rise of technology - and its attendant demands and pitfalls - is the biggest factor.

"If we allow students to be too immersed in the technology," he said, "we take away the socialization piece. That socialization piece has to happen. That actual physical engagement with the environment and each other is so important. And that's going to be the biggest challenge. Technology is going to come in hard and teachers have to be able to guide it the right way."

The other big factor is the growing diversity in the classroom - and the achievement gaps often associated with it. Addressing those gaps became a mandate in 2015 with the Every Student Succeeds Act (ESSA). "And students of multicultural backgrounds and lower socioeconomic status," Tanguay said, "is where achievement gaps exist."

Tanguay believes the way to tackle the diversity challenge is differentiated instruction. A student whose native language is not English, he points out, will have a whole host of unique needs. Cultural differences introduce other sets of challenges. The key is in knowing how to address different learning styles and cultivating new leadership styles in education.

"When they leave the program," Dr. Tanguay said, "having that knowledge is going to be crucial, because a lot of large school districts have diverse populations."

It's a tall order, of course, but the program's focus on technology and differentiated instruction are two big steps in the right direction. The third goes back to the initial concept of the program: educator as leader. "A teacher leader," Tanguay said, "will do exactly what is needed to personalize learning in their classroom. Because a teacher leader goes above and beyond what a normal teacher would do.

"It's not going to work for everybody," Tanguay said, "but it's going to work for a lot of individuals. Those who want to evolve. You have to want to be on the cutting edge of education."
Explore more content like this article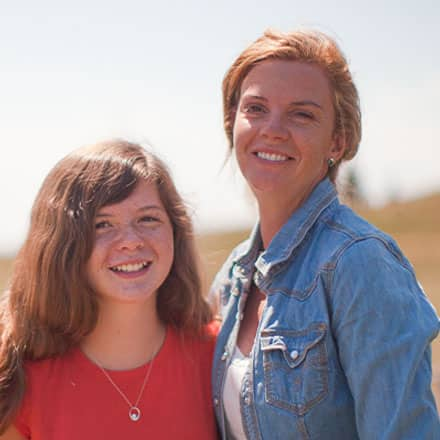 July 30, 2021
Online learning does not try to reproduce a traditional classroom setting. Instead, students can go about their business while learning only when it makes sense for them, and at a pace that fits.
July 22, 2021
Your personal preferences, the time and resources you can put toward your coursework and any credits you've already earned are all factors that will impact how quickly you can reach your educational goals. An online bachelor's degree program can help you fit your learning into a busy schedule.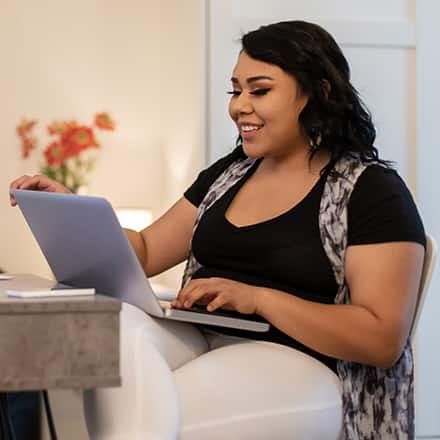 July 09, 2021
If you're considering going back to school to start or to finish a degree, you may be wondering how online college classes actually work.