Our Commitment to Faculty
The Southern New Hampshire University (SNHU), College of Online and Continuing Education has developed a reputation for being more demanding of faculty than other institutions, but also more rewarding.
We have high expectations of our online faculty and seek and expect the best for our mission. At our core we are committed to student success and we cannot meet that unwavering commitment to students without highly qualified and highly dedicated faculty.
Rigorously Selective
We are part of a rapidly growing organization and there is a continuous need to increase our faculty base, yet we refuse to compromise. In the past 12 months we hired less than 3% of our 27,000 applicants.

Faculty selection begins with a rigorous recruitment process. On average it will take a faculty applicant four months to move from the application stage to a first teaching assignment. We think a lot about this process and revise it frequently. The goal of the faculty recruitment team is to select the top applicants and move them through the recruitment and hiring process, which includes intentionally narrowing the applicant pool to those whose talents best align with our mission.

We look for quality faculty with a unique blend of academic credentials, industry experience and teaching experience, but equally important are personality, passion for learning and an intrinsic motivation driven by seeing students achieving their educational goals.

Our selection process is intense. Throughout each stage the recruitment team is looking for those individuals who meet our expectations with regard to tone and disposition, mission and brand alignment, commitment level, academic qualifications, technical proficiency and teaching pedagogy. Those who move forward then are reviewed by the academic associate dean, who makes the hiring decision. Upon dean approval the faculty candidate must pass a three-week training program before being hired and scheduled to teach.

The process is time consuming and demanding, and some applicants drop out along the way. We know we are not the right fit for everyone. We want faculty who see our vision, believe in our mission and are ready to change lives.
Also Rewarding
Why do faculty from around the U.S. want to teach online for Southern New Hampshire University? In most cases I believe it is our commitment to our faculty and their success. We value culture and we recognize that our faculty are critical to our team. Without successful and satisfied faculty, we will not have successful and satisfied students.

We deliberately focus on the faculty experience and look for opportunities to increase engagement, support and commitment. This starts with transparency and communication. Our chief academic officer is focused on keeping faculty informed about the next evolution of education and SNHU's direction within that landscape. Faculty from around the nation are encouraged to virtually attend quarterly faculty meetings with our CAO as well as bring questions, comments and concerns to their regular department meetings with deans and executive directors.
Ongoing Development
The Center for Online Learning and Training continues to offer high-quality, relevant and timely faculty training. This team is intensely focused on ensuring our faculty stay current with best practices and continue to improve their skills in teaching, student engagement and academic technology. COLT is also dedicated to faculty support and has designed a team lead model that ensures every person teaching an online course has a dedicated team lead to rely on for support, assistance and coaching

It is important that we recognize those who teach consistently and dedicate a portion of their lives to the success of our students. When faculty have taught 15 sections for us, they automatically receive a length-of-service pay increase and qualify for a tuition benefit allowing them to enroll for up to four COCE courses per year, tuition free. Faculty are also able to apply for a dependent care scholarship for children under the age of 24. Once faculty reach the 25 sections mark, they receive a second length-of-service pay increase and qualify for external professional development funding. All faculty are eligible to receive financial assistance during times of financial duress or emergency through our SNHU Cares Fund.
Faculty Scheduling
We have more than 5,000 online faculty teaching roughly 20,000 sections per year. Because course scheduling is driven by student enrollment patterns, we do make changes to the schedule.

Our faculty scheduling team recognizes that our faculty work hard, love teaching and often want to teach more. We are committed to continuously improving and finding ways to increase stability in faculty assignments. This year we implemented an availability form on the faculty portal so faculty can tell us when they are available and how many sections per term (one or two) they would like to teach. This information is incredibly useful in helping the faculty scheduling team ensure that assignments are offered to those who want them when they want them.

We have also started scheduling faculty for multiple terms in advance. This is an evolving initiative as it is heavily reliant on changing course offerings. We recognize that for faculty the ability to plan assignments in advance is important and we will continue to offer this assignment option to more faculty as we move forward. If you commit to us, we will commit to you!

Originally published in Beyond the Ivory Tower.
Explore more content like this article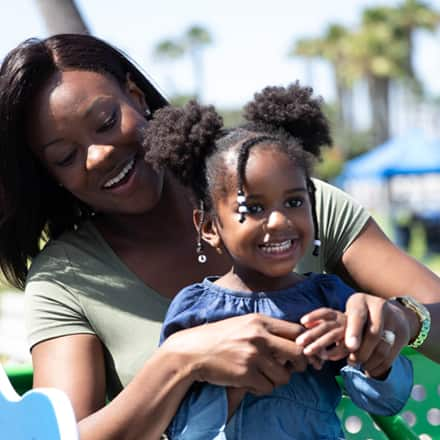 July 14, 2021
As we move toward a post-pandemic world, some kindness can go a long way in helping us be better educators and better human beings.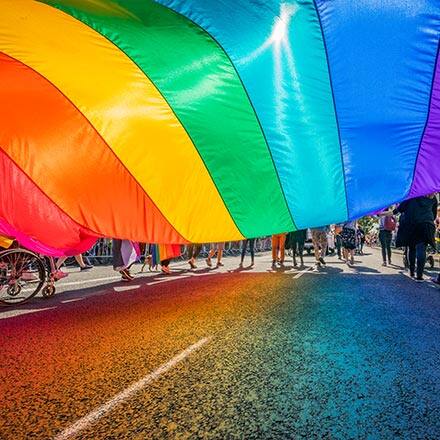 June 24, 2021
What about clips from the article, like: In a world where some believe and display that LGBTQ+ lives do not matter, we must continue to show the world through our pride that we do matter. When we learn to be prideful, we can continue to change the world for the better and be a beacon of light to those who are watching and waiting for us to come forth as possibility models for those who are fearful of exhibiting PRIDE.
May 26, 2021
The world is over a year into the COVID-19 pandemic and some people are growing tired of public health measures. What are some of the things that can be done to combat pandemic fatigue?