OFYE Matters: The Importance of Relevancy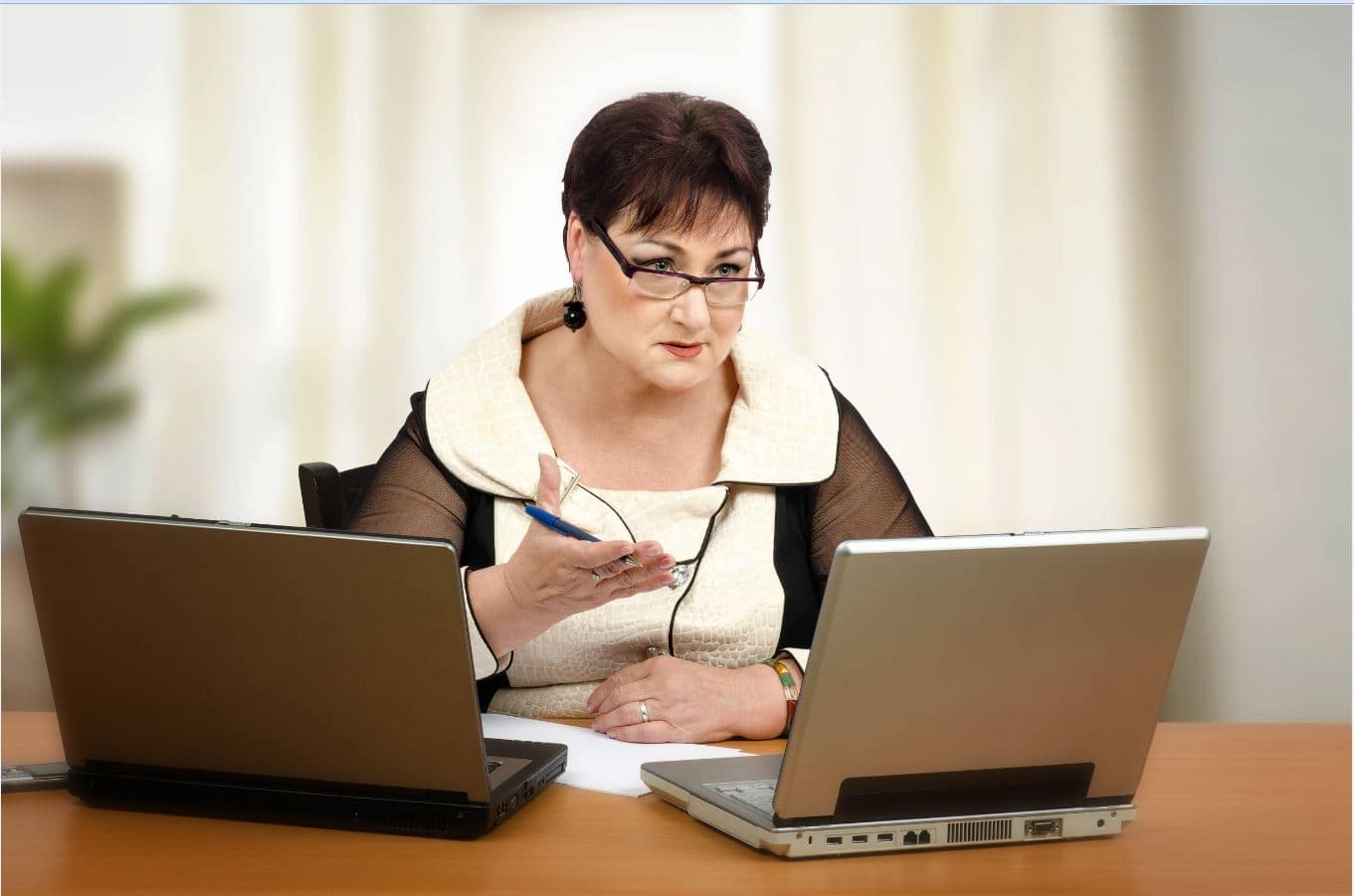 Online First Year Experience (OFYE) students often come to the virtual classroom with a wealth of life experience. This experience brings with it immediate and highly tangible needs for the education they are pursuing. As Southern New Hampshire University (SNHU) instructor William Roesner explains, "…students are people who have lives outside of the vacuum of the classroom." How learners engage with course content, their instructor, and even fellow peers impacts their current and future success. Instructors help students see content through a lens of relevancy as it relates to them as students, as people, to their current work, or their future careers. When course content is shaped to showcase relevancy in a way that meets the individual needs of learners, engagement increases. Through increased relevancy, instructors are able to provide insight into why course content is important and how it can be leveraged for success in many areas of student lives.

We posed the following questions to OFYE educators to gain further insight into the importance of relevancy.
How do you take course concepts and present them in a way that showcases their relevance to OFYE students and their work outside of the classroom?
What resources are you providing OFYE students to highlight the relevancy of skills presented in your OFYE class?
How are you leveraging the discussion forum and grade feedback as opportunities to increase relevancy for OFYE students?
Through the variety of responses we received, we identified some excellent strategies, ideas, and key takeaways.


Strategies for creating highly relevant learning experiences for OFYE students.
1. Relevancy can begin on Day One.

William Roesner, Southern New Hampshire University Instructor: [O]ften the first assignment in a course is for the student to introduce themselves and their current career. In that discussion a student states that they write professional emails to others yet, another assignment shows they have weak writing skills. I have the responsibility to reach back to that information, remind the student about how important professional writing is to them both academically and professionally, and to encourage the student to use the resources available to them, to improve upon those skills. This connection in information I make enables the student to improve their writing skills both for their professional and academic lives while, at the same time, feeling a deeper commitment to their educational journey and their institution. By taking the time and making the material relevant to the students' success as a whole, I believe that I am creating long-lasting connections between the university and the student that can improve retention and long-term success.

Wendy Conaway, Assistant Professor Ashford University: When students introduce themselves in the first week of class, I make notes on a spreadsheet of the information they disclose whether it be personal (marriage, children, hobbies, pets), academic (prior learning experiences), or professional (current job, career aspirations). Since a majority of students who pursue online education do so to prepare themselves for a first career, career change, or upward mobility within a career, I pay particular attention to the professional disclosures because it makes sense to have them relate the learning outcomes and objectives to their current or future career path as often as possible.

2. Relevancy can be established through self-discovery.

Ryan Korstange, Assistant Professor Middle Tennessee State University: The reality is that instructors cannot make course topics relevant for any student, they have to get there themselves. What instructors can do is to construct lessons in such a way as to facilitate the student search for relevance in the course content. In this regard problem-based learning (PBL) provides a helpful pedagogical foundation. An example will clarify. Time management is a problem for most every college student. This difficulty is exacerbated for online students because of the realities of life that often accompany them (full-time work, family obligations, etc.). By setting "time management" as a problem, rather than trying to provide one authoritative solution to various time management problems, students have the opportunity to design solutions that are relevant for their unique situation. PBL puts individual students in the driver's seat, as it were, and enables them to extrapolate and elaborate on the information that is relevant for them.

3. Current topics can make course material more relevant.

Connie Lower, Assistant Professor Ashford University: I use the discussion forums to offer additional open, voluntary engagement with students that is informal, without the need for word count or perfect grammar, and reflective of real-life application of content, and I use non-fiction, best-selling books to do this which introduces both relevancy and literature into the classroom. Students love commenting on their experiences and giving their opinions, particularly when they aren't required to post a certain number of words or overly concern themselves with grammar and mechanics. It's informative and fun to read the conversations that emanate from relating their learning to real life applications. The opportunities to use articles, eBooks, YouTube videos, etc. in this way are wide open. Helping students realize the connection between course content and their everyday lives gives the course a boost of energy that students appreciate and enjoy.

4. Technology can help showcase relevancy.

Clare Brown, Southern New Hampshire University Instructor and Team Lead: Via the use of technology, including video and audio additions to my online courses, I infuse my teaching with personal anecdotes, encouragement and examples of "real world" applications for success to my students. For example, sharing via video lesson-specific samples from my own life of how I incorporate the time management techniques we have discussed into my daily life, helps my students to see that I am actively using the practices outside of the classroom. By offering additional reading links, infographics, and TED talks connected with student's individual learning styles throughout the term, I hope to help them to build upon strengths as they continue to grow in areas of opportunity for future learning. Seeing just how these connections weave into various weeks and topics in our course assists students in understanding once again that the concepts we are studying are relevant and important to their efforts both inside and outside of the classroom.

5. Virtual tours, student narratives, and understanding of available resources can help inform relevancy.

Theresa M. Dereme, Assistant Dean of Student Services and Director of Counseling, Suffolk Community College: To support the needs of First Year students studying remotely at Suffolk County Community College (SCCC) we have recently designed and implemented a comprehensive virtual tour of available campus resources. The virtual tour includes visual guides of all three campuses and the two satellite centers. Each campus tour begins with a narrative from a student that walks the viewer through the supports, services and campus centers. In addition SCCC also offers a Virtual Learning Commons. The VLC offers 24/7 online support to students with free tutorials in subject areas such as accounting, pre-calculus, Japanese and writing just to name a few. Furthermore SCCC has the entire library at student's finger tips with a direct link from the student portal. Students can access professional journals, periodicals and search engines from home. Basically any service provided in person can be accessed from home.

6. Making clear connections can strengthen relevancy.

Wendy Conaway: Once adult learners fully understand that a learning outcome can or will be applicable toward their immediate and future goals, they will be more likely to perceive it as "relevant" and therefore approach it with an open, learning mindset. When adult learners do not believe that learning outcomes are necessary or applicable, they will be less likely to spend time on those tasks. Therefore, the key is to help them make the connection between learning outcomes and objectives and their current or future goals which will make the overall experience more personal, meaningful, and enjoyable.

Clare Brown: Every week in discussion, I specifically seek to offer each student relevant, specific feedback connecting the course concepts and their thoughts either to their current work, intended area of study, goals they have previously shared and/or their shared career aspirations. Week after week, through discussion board responses that connect with the personhood of a student, such as their family life and the balance to be had in returning to school, students find support for who they are both inside and outside of the online academic classroom.

William Roesner: I make the material relevant to each student, and in doing so, I am able to encourage and develop critical thinking about how the information within the classroom can be used in the students' current or future career. Through this interaction, the student is able to see that I care about their prior experiences, both good and bad, and how I work to encourage them to critically analyze those experiences for future growth. This action creates a connection that promotes the development of a relationship between the student and the university. The interest shown by me in the discussion board and grading area allows for deeper and longer lasting connections to be built; connections that are vital to OFYE student success.
Next Blog Topic: Self-Efficacy
Returning to school after extended time away from the classroom can lead to feelings of insecurity when OFYE students begin their academic pursuits. Self-efficacy, or believing in one's own ability to succeed, is an important part of motivation and success for new learners. Our next blog post seeks to explore the many ways OFYE educators can help students develop the self-efficacy needed to persist and succeed in their studies. If you are an OFYE educator, please share your thoughts on one or more of the following:


What are indicators that OFYE students might need assistance with self-efficacy?
What strategies do you employ throughout classroom experiences to help build self-efficacy in OFYE students?
How do you leverage other university resources or support staff to strengthen self-efficacy in OFYE students?
OFYE Matters is a virtual toolbox of skills, best practices, resources, ideas and strategies for online learners and is posted regularly. For the previous OFYE Matters blog, click here.

To submit for publication consideration, please articulate one to three-paragraph responses to Jamie Holcomb, Associate Dean of First Year Experience, Southern New Hampshire University at j.holcomb@snhu.edu by Monday, May 21.
Explore more content like this article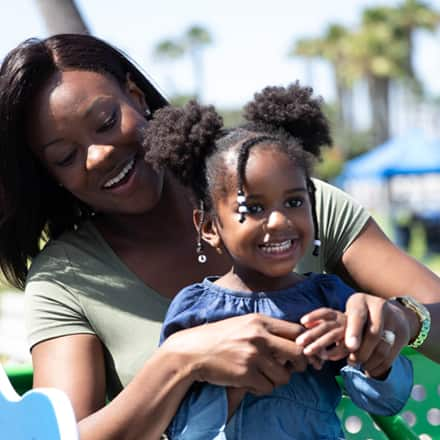 July 14, 2021
As we move toward a post-pandemic world, some kindness can go a long way in helping us be better educators and better human beings.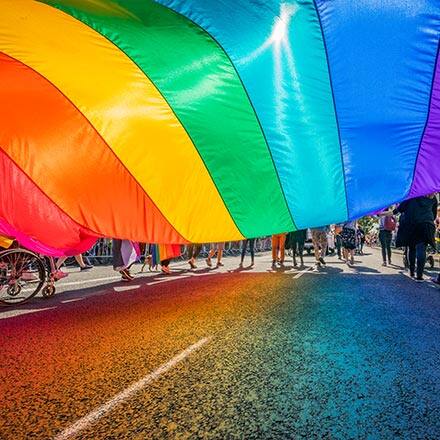 June 24, 2021
What about clips from the article, like: In a world where some believe and display that LGBTQ+ lives do not matter, we must continue to show the world through our pride that we do matter. When we learn to be prideful, we can continue to change the world for the better and be a beacon of light to those who are watching and waiting for us to come forth as possibility models for those who are fearful of exhibiting PRIDE.
May 26, 2021
The world is over a year into the COVID-19 pandemic and some people are growing tired of public health measures. What are some of the things that can be done to combat pandemic fatigue?