OFYE Matters: Self-Efficacy
Learners returning to school after extended time away from the classroom may find themselves in an environment that can make them feel vulnerable and uncertain at first. Those feelings contribute to a lack of confidence and belief in one's own ability to succeed, which further generate anxiety and hinder the attainment of goals. For online first year experience (OFYE) educators, building self-efficacy, or an individual's belief in their own abilities, is a critical aspect of working with new or returning students. Early intervention and specific support methods have proven to help students find their footing and move forward successfully. These methods build confidence and fuel self-efficacy. As Jennifer Sturge, a Southern New Hampshire University (SNHU) instructor states, "It's all about the journey to become a lifelong learner and it's our job to start students on the right track by believing in them."

In OFYE Matters' last blog, we asked the following questions to delve more deeply into self-efficacy and the online first year experience:


What are indicators that OFYE students might need assistance with self-efficacy?
What strategies do you employ throughout classroom experiences to help build self-efficacy in OFYE students?
How do you leverage other university resources or support staff to strengthen self-efficacy in your OFYE students?
Here are some key takeaways from OFYE instructors on self-efficacy and supporting OFYE students.
1. Leverage engagement opportunities to assess self-efficacy.

Jennifer Sturge, SNHU: Often, I can tell how a student feels about his or her ability to succeed from their very first interaction in the course. The introductory discussion board gives me a wealth of knowledge as an instructor. When I read each introductory post, I look for these characteristics:


Excitement

: Does the student spend time talking about their excitement to take the course? If the answer is yes, I know they are looking forward to being an active student.

Self-Doubt

: Does the student spend a long time discussing previous attempts at college or relating how things have always gone wrong in their pursuit of education? If so, that raises a warning flag for me in that I know that he or she may not see themselves as college material and might need an extra boost.

Karenne Saylor, Associate Faculty at Post University: Each week in the discussion board forums, students will write about their academic experiences. I notice that a few students will express ambivalence about their abilities or may not respond to the forum questions. When a student is disengaged, or under-engaged, it is often because they are unsure of their academic abilities or they may be unfamiliar with online technology. I reach out to students who appear to need assistance with self-efficacy by calling them or inviting them to participate in a one-to-one video call. Students seem to enjoy the personal connection with me and it increases their confidence, as evidenced by their active participation in subsequent discussion board forums.

2. Integrate strategies into your working routine and personalize the learning experience.

Jennifer Sturge, SNHU: As an instructor, it is my role to make sure that I help learners develop a strong sense of self-efficacy. Some strategies that I employ include:


Sending a complimentary email

to a student about something they did well. It doesn't have to be big. Celebrate even little successes. In my class – we celebrate making it through week one! We celebrate the milestone of turning in project one, and in week 8 we look back to celebrate how we got to the end of the journey.
In my feedback to students, I make sure that

I am always positive

. Even when I provide feedback for improvement, I sandwich the improvement between two positive statements.

Communication

is a huge element of building that self-efficacy. Communicating in a positive manner in all of my discussion board posts, sharing additional resources, tips, tricks, and encouraging students to share with each other helps to build a culture of "I can do this!".

Share stories of your own learning journey

and how you had to believe in your ability to succeed. I share with students my own struggles over the years. No one is perfect,
Jamie Kulaga, Faculty at Ashford University: If you want your students to be more courageous, remember that, as a professor, your role is to teach, guide, model and inspire, not to show students how tough "the real world is." Learning new content and balancing education with life is already hard enough, so there is no need to instill fear on top of this. As you minimize fears and anxieties, and students push through, an added bonus is that they build confidence.

To minimize student fears and anxieties there are several things you can do, here are some tips:


Set course expectations up front.
Link students to helpful resources.
Give students tips on what to do if they encounter technology problems.
Provide your contact information and answer emails/calls in less than 24 hours.
Give a little leeway in the event a student has a major life event occur during a specific week.
Humanize yourself. Do this by sharing a little about who you are personally, doing videos in the classroom, using humor, and building rapport.
Karenne Saylor, Post University: I respond to each students' initial discussion to the forums and assure them that their contribution is valuable. The students are also encouraged to write encouraging responses to one another. In my forum questions, I ask the students to offer tips for success and to relate their personal experiences. By doing this, they are building confidence in their abilities and other students are benefiting from their experiences. Many of my students have full time jobs with years of experience in areas such as effective communication. They draw on those experiences and relate them to our course topics, which helps build self-efficacy.

3. Partner students with relevant resources.

Jennifer Sturge, SNHU: I leverage those in the community by encouraging students to reach out and use their resources. I am always leaving feedback about utilizing our Online Writing Center and let students know it's not too early to contact Career Services for some advice. I encourage tutoring, getting involved in the online communities, and attending the weekly webinars in the learning community. It's all about the journey to become a life-long learner and it's our job to start students on the right track by believing in them.

Karenne Saylor, Post University: On the last day of each unit, I make a note of who has expressed difficulty or ambivalence, and those who have not participated in the forums. I reach out to the students individually through email or a video call and I contact their Academic Success Counselor. One resource used at my university is a "retention report." On this report, I include students who appear to need extra assistance and I describe my outreach efforts to the support staff. I also reach out to the University Writing Center if it is apparent that a student is struggling with grammar, punctuation, and other issues when composing discussion board responses. Ultimately, I find that when students are ambivalent about their academic abilities, speaking to them on the phone or through video calls helps them to gain confidence and reassurance.

Jaime Kulaga, Ashford University: In a classroom setting, instructors are the authority. Students may feel intimidated at times or feel that they have limited power. Perhaps they don't like the content, don't understand it, or are having personal troubles while also trying to manage their education. Here are some tips you can share with students to help empower them to take control over their education:


Give students tips on avoiding procrastination.
Share resources on balancing life and work.
Give students tools on how to achieve better time management.
Help students become intentional about their leaning. Provide them with assessments that can help them better understand how they learn. Check out the Learning Connections Inventory (LCI) through Let Me learn.
Share school/university resources.
Educate students on the importance of, and how to build, support systems and strong networks.
Teach students how to create SMART goals.

Next Blog's Topic: Balance and Well-Being
As students begin their online learning experience, it can be a challenge to find a good balance between school, home and work obligations. Managing complex schedules often means students neglect to make time for themselves and their well-being. An inability to find balance with a complex schedule can increase the stress new learners experience, and can make success more difficult to achieve. Our next blog post seeks to explore how OFYE educators support students during this transition and the ways in which they help students achieve balance and well-being. If you are an OFYE educator, please share your thoughts on one or more of the following questions:


What indications have you observed in your OFYE classroom that online first-year students may be struggling with balance and well-being?
What strategies do you share with OFYE students regarding balance and well-being?
How do you demonstrate care and support to students struggling with balance and well-being so that they remain engaged and moving forward?
OFYE Matters is a virtual toolbox of skills, best practices, resources, ideas and strategies for online educators and is posted regularly. For previous OFYE Matters blog entries, click here.

To submit for publication consideration, please articulate and email one to three-paragraph responses to Jamie Holcomb, Associate Dean of First Year Experience, Southern New Hampshire University at j.holcomb@snhu.edu by Monday, July 23.
Explore more content like this article
May 26, 2021
The world is over a year into the COVID-19 pandemic and some people are growing tired of public health measures. What are some of the things that can be done to combat pandemic fatigue?
March 25, 2021
The importance of empathetic teaching in an online environment cannot be understated. Students appreciate when instructors show concern for what is happening in their lives, and having an instructor with a teaching approach that focuses on empathy helps them navigate anxiety or uncertainty.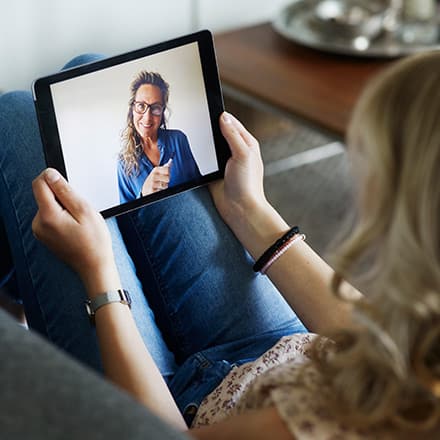 February 11, 2021
Consider what your role might be as a mental health advocate; someone who gives a voice to the problems and potential solutions related to mental health and mental health awareness. To advocate means more than just giving voice; it means to fight.