Podcast: Diversity & Inclusion
We recently reviewed two compelling Inside Higher Ed articles with Jada Hebra, Southern New Hampshire University's (SNHU) Senior Vice President and Chief Diversity and Inclusion Officer. Each article explores the intersection of race and online instruction in a different way. In the article Does Online Reinforce the Color Line, Massive Online Open Courses (MOOCs) are highlighted as being "an engine of racial inequality" due to the lack of support built into their model of instruction and the delivery platform. The article Forging New Territory Online highlights benefits that innovations in online education can bring to underserved populations and learners who are focused on "upskilling" sometimes referred to as "stranded workers."

Our initial conversation was inspiring and compelled us to podcast a similar discussion with SNHU instructional designers Emily McCarron and Natalia Mejia Escobar. Together we explored the call to action for online educators and administrators, as well as the considerations and intentionality that is built into our online culture, curriculum, and courses.

As you listen to Academic Alchemy, the podcast from SNHU's Center for Online Learning and Teaching, reflect on these questions:
How can I begin or continue a conversation about inclusion?
How can I intentionally model inclusion and empower learners through my work?
What biases do I have, and are they positively or negatively impacting students and colleagues?
What actions can I take as an individual and member of my community to become more inclusive?
Explore more content like this article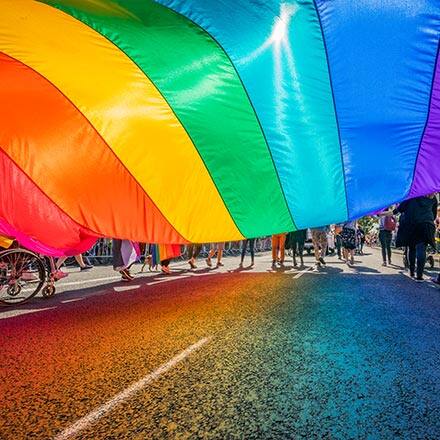 June 24, 2021
What about clips from the article, like: In a world where some believe and display that LGBTQ+ lives do not matter, we must continue to show the world through our pride that we do matter. When we learn to be prideful, we can continue to change the world for the better and be a beacon of light to those who are watching and waiting for us to come forth as possibility models for those who are fearful of exhibiting PRIDE.
May 26, 2021
The world is over a year into the COVID-19 pandemic and some people are growing tired of public health measures. What are some of the things that can be done to combat pandemic fatigue?
March 25, 2021
The importance of empathetic teaching in an online environment cannot be understated. Students appreciate when instructors show concern for what is happening in their lives, and having an instructor with a teaching approach that focuses on empathy helps them navigate anxiety or uncertainty.