Are Microcredentials the Solution to the Continuous Learning Challenge?

If you're searching for and reading about innovations in higher education, you'll probably see references to microcredentials. These targeted, short sequences of courses promise to help workers and their employers close specific skill gaps quickly.
Microcredentials typically are based on a limited sequence of courses or project-based learning modules. But because they are new offerings in the learning marketplace, they don't have a single definition or a stable set of characteristics. They often have a unique branded name used by the organization offering them.
Most examples of microcredentials would be recognizable under an old label — certificates. Like traditional certificate programs, they are typically but not always:
Credit-bearing.
Offered by an institution of higher education.
Skills-based rather than offering general education.
Made up of courses that can be applied toward degree progress if the student pursues a degree later.
Microcredentials usually also involve online education. And, while many certificate programs cover skilled trades such as construction, maintenance and repair, the term microcredentials may be more likely for programs that teach emerging high-tech skills such as digital marketing, data analytics, robotics or 3D printing.
One difference is that certificates are often accredited by the same regional bodies in higher education that accredit degree programs. Microcredential programs typically are not accredited, though they may draw on the same courses or learning content.
The trends driving interest in microcredentials include the need for:
Continuous skills development.
Agile workforce planning.
More affordable higher-education options.
More career-relevant learning options.
More flexible learning options.
Microcredentials are designed to offer advantages addressing those needs.
1. Microcredentials send a clearer signal
A higher education degree indicates a significant level of learning, but it doesn't signal clearly what was learned or what the graduate can do.
Competency-based degrees are beginning to change that by making a clearer connection between learning activities and actual skills, but competency-based education takes time to design and to introduce to the market.
Microcredentials, because they are based on shorter bursts of learning, and because they are usually designed around a specific skill, also send a clearer signal about what the learner can do, but they can be developed and revised more quickly.
2. Microcredentials make continuous learning count
Adult learners with jobs may be reluctant to embark on a lengthy degree program. They may even have started a degree program in the past without completing it and are wary of reinvesting their time. Sadly, many adult learners have concluded that they are not college material.
On the other hand, if a working adult needs to upgrade their skills with occasional courses, they may be doing college-level work without getting any of the benefits of making progress toward a degree.
A microcredential has the advantage of communicating progress to the student and their employer. Even better, the credentials are often "stackable" and will be counted toward a degree if the learner decides to pursue one later. A working adult who has completed 2 or 3 microcredentials may find that they have a running start at a degree that they assumed was out of reach.
3. Microcredentials are agile
The accreditation process for a new major in a degree program can take years, but emerging technologies and economic trends require a faster response by employers and workers.
A microcredential can be based on only a few courses. It may draw on:
Foundational courses in the existing catalog.
Updates to existing skills-based courses.
New courses, which doesn't require as many approvals as a complete degree program.
For example, if a university and an employer partner identify a need for project management skills in the local workforce, they can quickly pull together a sequence of 3 to 5 courses that prepare working adults on that subject.
4. Microcredentials are affordable and flexible
Higher education is expensive. Funding a 4-year degree has become increasingly out of reach for many Americans. But they still need jobs.
An intensive microcredential program prepares individuals for the workplace where skills are required but at a fraction of the investment of a degree.
Microcredentials also require a shorter time commitment. And since they frequently involve online learning, they may fit better with the schedules of working adults with families.
5. Microcredentials are high quality
Cheap or modularized learning opportunities aren't hard for employers to find for their employees. Online course catalogs and onsite training vendors are abundant.
But it's hard to assess these products. That's one reason why an accredited degree program is still so valuable. The program was evaluated by a complex system of established and rigorous processes so we can have confidence that "degree" means that a program is high quality.
Microcredentials, because they are often based on college-level courses, combine the advantages of both approaches. They have the agility and variety of new products and leverage the established quality of higher education degree programs.
Watching the microcredentials trend
Employers increasingly have to invest in the education of their workforce rather than waiting for job candidates to arrive fully prepared. As we've argued before, educate and retain is the new recruitment.
Microcredentials give employers and employees a way to partner in workforce development and individual career development in ways that are mutually beneficial. Adult learners who may not think of themselves as "college material" can build skills in quality programs and make meaningful progress toward a degree. Employers can have confidence that their investment in their employees is aligned with real competencies that have a business impact.
Explore more content like this article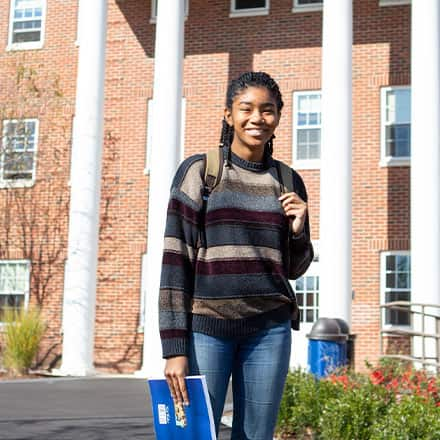 February 22, 2021
Universities often refer to their accreditation. So, what are the different types of accreditation and how do they differ? Here's what you need to know about accreditation and what "institutionally accredited" means.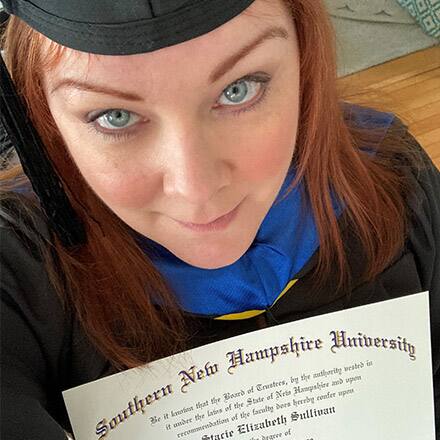 September 08, 2020
For years, Stacie Sullivan '19 felt stuck in her career, sensing her opportunities to advance were limited. After a series of challenging life events, Sullivan enrolled in the BS in Health Information Management program at SNHU.
July 01, 2020
Just a year after she decided to go back to school, Shereka Johnson-Bean '20 is preparing to submit the final project for her bachelor's degree.