The Future Is Now: A VUCA Tale
Co-Authored by Jamie Holcomb
Gwen's VUCA Tale
On a recent adventure of mine, I stopped at McDonalds on the way to the airport to grab a quick bite to eat. I was greeted by a giant tablet asking me for my order! Whoa, I thought to myself, did I just walk through a time machine door and nobody told me? What happened to the smiling teenager who used to greet me with such enthusiasm? Yikes – I had no idea how to interact with that giant beast of a tablet so I decided to turn around and walk out — my mind was blown. I then decided to stop at the closest Panera – same thing – what the heck? Well–at least the airport will have a coffee stand with a real person in it.

I arrive at the airport, park my car and head to the ticket counter so I can drop of my luggage. Yikes–and what greets me there? Certainly not a human – somehow I have to figure out how the heck to find myself in this crazy, automated airline computer system, then figure out how to stick those weird little sticky tabs onto my suitcase, then figure out which robotic unit to put my luggage into so it will go to the correct airport. I'm now seriously thinking about driving instead of flying – egads! I finally figure it out, go through security, get on the plane, and eventually land safely at my destination. I've been flying for about eight hours and now I'm hungry – I decide to grab a bite at the airport before heading to my conference. I look everywhere for a restaurant and see none. However, I see people sitting all over the place with drinks and food in front of them, and I can't for the life of me figure out where they got it. I see an empty seat next to a person so I sit down and ask her where she got her food. She says nothing and points to yet another tablet-like looking device nested into the table. Now all I have to do is figure out how to get the darn thing to work – I can see the slot to put my "chip" into so I can pay – lovely – so much for the hospitality industry. What's next? What will all of those people do now that their jobs have been replaced with technology?


The Future Is Now
While the future has always seemed like something way off in the distance, the reality is that the future we imagined for "the next generation" is already here, whether we like it or not. This is the VUCA (Volatile, Uncertain, Complex, and Ambiguous) world we live in. The subtle, and not so subtle, changes identified above are just the beginning of what we can expect to see more of in our day-to-day lives. Jobs once considered workforce staples will be automated for efficiency eliminating entire markets and significantly altering others. What does this mean for the world of work and the educational pipeline that prepares people for their place in that world? This is the question higher education seeks to answer.

We must acknowledge that significant change in the world of work necessitates significant change in the world of education as well. The two are closely intertwined and reliant on one another. If change continues to increase in both speed and application, then the traditional degree model of education may be too slow to stay relevant for learners needing to adapt quickly. The future of work will rely on the continual obtainment and mastery of skills that have immediate applicability for the jobs they seek to serve. Many of the "staple" jobs requiring minimal technical skills will be automated forcing workers to "upskill" in order to stay relevant and employed. Extended time off to pursue an education won't be an option for people seeking to stay competitive and relevant within their careers, and higher education will need to adapt to meet the needs of learners at all levels.

The challenge in meeting the demands of the future lies not solely in embracing innovative technologies, it lies in unpacking the "value" of higher education to learners and the world of work at large. What is it that higher education institutions offer both learners and industry? What is it that we do? On the surface, we are associated with degrees and certificates, but those are outcomes and products of what we do — not actually what we do. Perhaps, at the most basic level, what we really do is create verified learning experiences. We create a means to verify that learners have indeed obtained the skills they set out to obtain. This is, essentially, a promise to students and employers that skills have been acquired and mastered at such a level that they can be effectively implemented and applied. Simple.

The future, though increasingly complex with advanced technologies, will rely on the simplicity of acquiring new skills for work. This simple cycle will occur throughout one's lifetime to be repeated as needed and as industry demands. By working from a place of simplicity, and by stripping away the complexities of form (classroom, online, blended, etc.), higher education is empowered to reimagine a whole host of learning opportunities that are not bound by the brick or virtual confines we have established today. What does this mean? It means that learning can occur in a variety of formats or by leveraging a wide-range of consumer platforms. The value of higher education lies in its ability to keep its promise to students and industry, whatever shape or form that may be. There will probably always be a need for degrees and certificates, but as we move through this increasingly VUCA world, the need for short, focused bursts of learning will become more prevalent. The fact of the matter is, this VUCA tale isn't over — not even close, and we must all embrace our role as contributing authors to a story that has just begun.
Explore more content like this article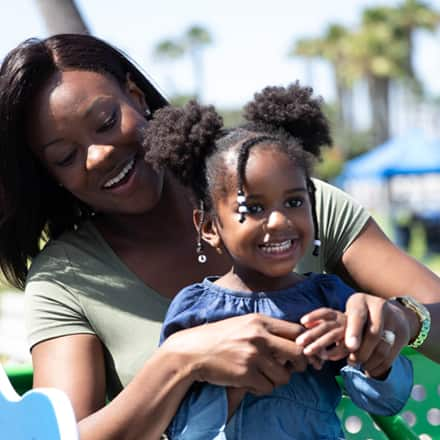 July 14, 2021
As we move toward a post-pandemic world, some kindness can go a long way in helping us be better educators and better human beings.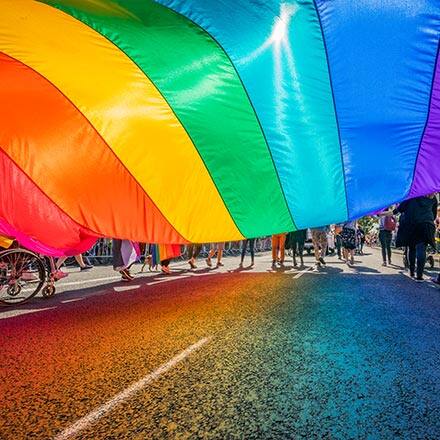 June 24, 2021
What about clips from the article, like: In a world where some believe and display that LGBTQ+ lives do not matter, we must continue to show the world through our pride that we do matter. When we learn to be prideful, we can continue to change the world for the better and be a beacon of light to those who are watching and waiting for us to come forth as possibility models for those who are fearful of exhibiting PRIDE.
May 26, 2021
The world is over a year into the COVID-19 pandemic and some people are growing tired of public health measures. What are some of the things that can be done to combat pandemic fatigue?