SNHU Team Among Top 10 Winners in U.S. Dept. of Ed Tech Competition
Given that technology is an integral part of every facet of our lives, it's not surprising how it impacts the way we approach and prepare for how we hope to live and the work we do. To meet these ever-changing needs, the U.S. Department of Education's Office of Educational Technology issued a challenge earlier this year: How might we empower people to design their own learning journeys so they can lead purposeful and economically stable lives?
Southern New Hampshire responded to the challenge with not one, but two, of more than 160 potential solutions offered by organizations and individuals throughout the world. Both of SNHU's proposals were selected as top 25 global finalists, each of which were presented directly to the U.S. Secretary of Education and others in Washington, D.C.:
Dr. Scott Overmyer's Self-Paced Automated Certified Education with AI (SPACE-AI) STEMagination initiative uses cloud computing and AI to find sources and paths; on any topic, any provider, any credential (e.g., certification, competency, degree, etc.). Once validated, the credential is stored on a blockchain that students can make immediately available to employers and educational providers.D
Dr. Ed Lavieri's National Open Education for Lifelong Learners (NOELL) initiative has three major parts: system specifications, learning object repository, and universal design for learning standards.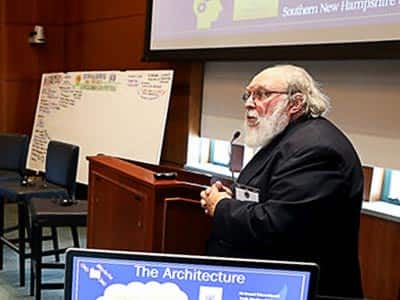 In early October, 10 winners were announced by the Department of Education, with Dr. Overmyer's proposal as one of the top 10. Each winner received a support package, customized to the needs of their pilots, including professional mentorship from organizations such as the Council for Adult and Experiential Learning, Entangled Solutions, IBM, Jobs for the Future, New Markets Venture Partners, Salesforce and Strada Education Network.
SNHU's winning team, led by Overmyer, a technical program facilitator for information technology and virtual lab engineer, includes Cheryl Frederick, an associate dean; Mark Gruen, also an associate dean, and Curtis George, a technical program facilitator for computer science, will receive a $25,000 grant from Oracle.
The grant will be fulfilled through cloud hosting credits, Overmyer said, which will provide pilot system hosting through Oracle. The team is working on additional proposals to secure financial support through the U.S. Department of Education and the National Science Foundation.
A Collaboration for Success
As for the proposal's origin, "This project and the thinking behind it came directly from the competition," Overmyer said. "While the team had ideas prior to the competition and had thought about these issues before as a result of innovating at SNHU, the competition was the driver for the project idea."
The project was very much a collaboration. While Overmyer submitted the initial data in the competition, he broached others in SNHU's STEM team to see who might be interested in participating. "I wrote the initial project writeup with significant contributions from Curtis," he said. "Cheryl also provided some text, and Cheryl and Mark reviewed the text and provided input to the process."
Overmyer shared what the process was like: "First, there was the team formation and write-up phases. Next, we received mentoring, in the form of feedback, from our project mentor as well as the U.S. Department of Education," he said. "After the final submission date, we were informed that we had been selected in the top 25 teams (of 160-ish), and public voting began. When public voting closed, the final 10 winners were announced."
Upon hearing the exciting news of their win, Overmyer said, "We were all elated." Equally as gratifying is knowing the effect this project can have on student success.
Meeting the Future Needs of a World Economy
"This is important because in order to meet future needs for employees in the world economy, we need to do something different that the traditional educational system cannot provide without significant revision," Overmyer said. "Our project benefits student success because it provides a large educational marketplace, considers that students will fail and all students will not learn equally well from the same educational modalities, and has a direct link to employable competencies that are stackable as the student progresses."
The nature of the question posed in the competition allowed the group to consider what might best accommodate those future needs and allow for success in the areas needed most.
Overmyer said, "A rethinking of the educational ecosystem is required because of the massive and continuous retraining issue that we will have in the near future, certainly by 2020 and beyond. To retrain the numbers of people required to fulfill open jobs in the modern technology-driven economy, we need new approaches, thinking in new ways, and providing new opportunities for students at all levels."
Potential Solutions for Disadvantaged Populations
"We need to accommodate educational opportunities for those in disadvantaged situations, such as refugee camps and other disadvantaged residential situations in which financial and technology access issues are of primary importance," Overmyer said.
In considering the implications for students in disadvantaged residential situations, George said SPACE-AI will eventually provide education globally through the use of block chaining and small single-board computers.
"The idea is to give students across the world software for valid certifications and degrees with technology that would provide hands on training on a single device," he said. "This technology would provide equal opportunity for all students by taking advantage of cloud-based and distributed systems while providing content to students in any country and hands-on training using the internet of things technology with virtual and augmented labs."
George said "students with limited internet access will be supplemented with material loaded to the single board computer or basically the materials for a whole degree on a single device. A single board computer has a very low power consumption that is even small enough to be powered by a small portable solar panel."
While the goal is to adapt students to their current situation so they can compete in local job markets, George said this is also a way to help universities that provide refugee programs create an educational program specifically for refugees so they can compete in the country of their current residence.
"With a degree program installed on a device the student will not be dependent on local technology which is often very limited," he said. "With SPACE-AI and emerging technologies there would be a platform available for supporting this initiative as well as providing support for students globally."
Everyone at SNHU is tremendously proud of the team's success, but perhaps none more so than Dr. Gwen Britton, academic associate vice president of online STEM programs.
"Something incredible happens when brainy, inventive, creative and collaborative team members work together - this is a prime example," she said. "We couldn't be prouder of these folks and are honored to be associated with them."
Pamme Boutselis is a writer and content director in higher education. Follow her on Twitter @pammeb or connect on LinkedIn.
Explore more content like this article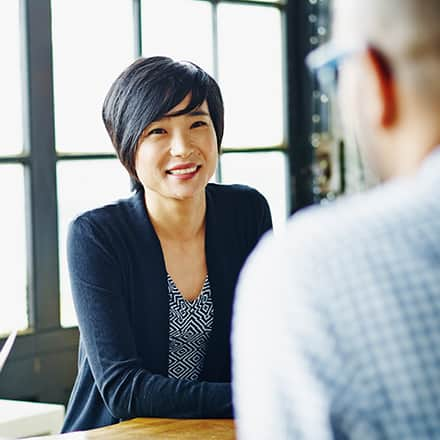 May 14, 2021
While receiving a nomination letter from an honor society like Delta Mu Delta is a thrilling recognition of dedication and skill, you might take a look at the membership fee and ask, "Is it worth it?"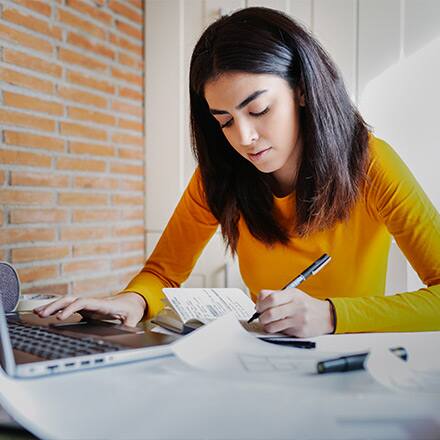 May 12, 2021
The capstone project in college typically requires students at the end of their degree to complete a project, such as a research proposal or other means, that gives them the ability to take the knowledge they have learned and apply it in a real-world setting.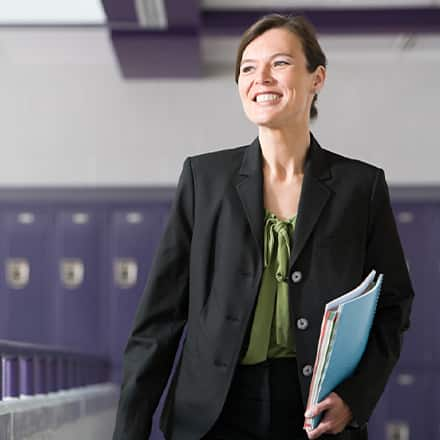 March 08, 2021
Getting a master's in curriculum and instruction can help you advance in your teaching career, whether you want to improve your lessons or to advance to an administrative position.