The Difference Between Bachelor of Arts and Bachelor of Science
Earning an undergraduate degree is an important decision to make, one that can change the path of your career – even your life. So as you do your research on programs you may want to pursue, it's good to understand some of the basics, like why or how a Bachelor of Arts differs from a Bachelor of Science degree.
The difference between BA and BS degrees ultimately comes down to the program of study. Typically, each undergraduate program falls under one of these 2 categories.
If you're passionate about more abstract or theoretical topics that require critical thinking like English literature or political science, you'd be enrolled in a Bachelor of Arts program.

If you prefer a narrower focus in your study, as well as gaining technical or scientific knowledge to succeed in fields like data analytics or health information management, then you'll be earning your Bachelor of Science.
What is a BA?
A Bachelor of Arts degree encompasses a wide variety of topics – anything within categories like the humanities, liberal arts and social sciences. Programs of study that usually fall under a BA designation include communication, creative writing, history, psychology and sociology.
While many students who start a Bachelor of Arts degree may choose the program based on their career aspirations, a BA also gives you more wiggle room if you don't have something specific in mind. For example, a history major can find roles in journalism or politics, a creative writing student can see success in marketing and a psychology graduate may want to dive into research positions.
In recent years, the knowledge gained from BA degrees has been a hot commodity: 57% of senior leaders say soft skills are more important than hard skills. Among these in-demand skills in 2019 are creativity, persuasion and collaboration – all naturally strengthened throughout the BA curriculum.
Coursework throughout a Bachelor of Arts program is typically broad and oftentimes offers you more general electives. This is ideal for students who don't want to confine themselves to one topic of study and would prefer to have a more well-rounded education.
Get Technical with a Bachelor of Science Degree
If BAs focus on soft skills, then Bachelor of Science degrees dig deep into the hard skills. LinkedIn says that some of the most in-demand hard skills in 2019 include:
Analytical reasoning
Competitive strategies
People management
Sales leadership
Scientific computing
Software testing
Students are trained in these skills throughout their programs because they are required by the roles today's employers are hiring for.
Students enrolled in BS programs oftentimes have a particular career path in mind, as their degrees set them up to have particular skill sets. Programs of study that typically fall under a Bachelor of Science designation include topics like business, computer science, nursing and healthcare, criminal justice and information technology.
The curriculum for a Bachelor of Science degree may be more rigid: Because employers have an expectation of what you'll know as you enter a job, your program could require more specific courses – meaning less space for free electives. This still means you could have the opportunity to complement your degree with poetry or anthropology courses; you'll just need to be more strategic about your course choices each term.
Either Bachelor's Degree is the Right Choice
There's no right or wrong bachelor's degree. What's most important is deciding on a program that aligns with you personally and professionally – something you'll enjoy studying and that can also bring you fulfillment in your career.
Whichever path you choose will be the right one for you. Because with either a Bachelor of Arts or a Bachelor of Science, you'll be earning a credential that has the potential to change your world.
Deidre Ashe '18G is a copywriter in higher education. Connect with her on LinkedIn.
Explore more content like this article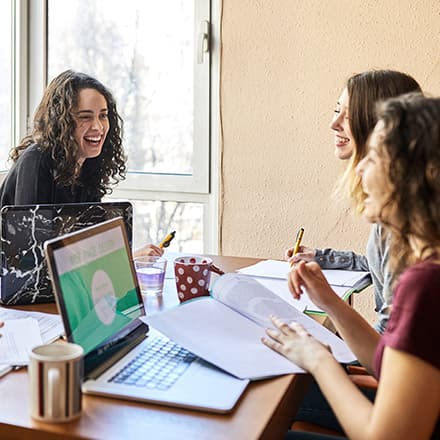 June 16, 2021
In balancing work, personal lives and academics, college stress is a reality for many students. Recognizing signs of burnout, knowing how to handle your responsibilities and making sure you're taking care of your mental health can make college stress more manageable.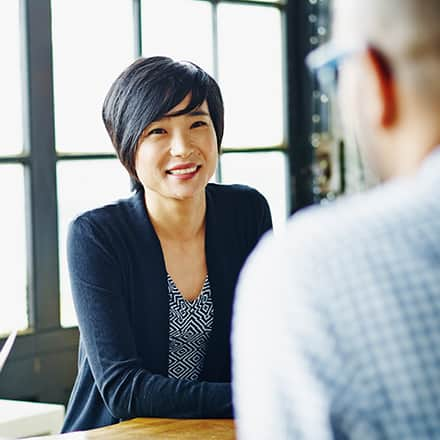 May 14, 2021
While receiving a nomination letter from an honor society like Delta Mu Delta is a thrilling recognition of dedication and skill, you might take a look at the membership fee and ask, "Is it worth it?"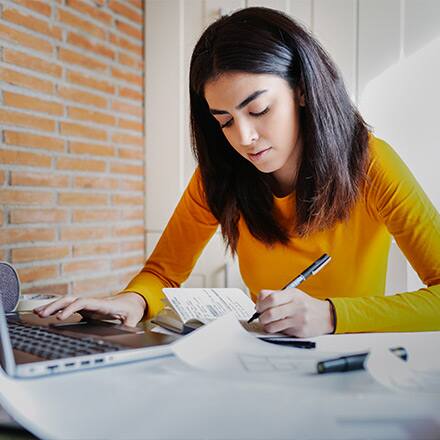 May 12, 2021
The capstone project in college typically requires students at the end of their degree to complete a project, such as a research proposal or other means, that gives them the ability to take the knowledge they have learned and apply it in a real-world setting.