How to Graduate College in 3 Years
When it comes to choosing a college degree program, time and money are 2 critical factors in the decision-making process. The sooner you can finish a degree, the less costs often can be. No one wants to sacrifice quality in earning a bachelor's degree, though. Southern New Hampshire University (SNHU) created a way for campus undergraduate students to earn a degree in just three years and save some serious cash at the same time.
It started with a 1995 grant from the U.S. Department of Education – SNHU was the only private university to receive a grant – to find a way to reduce the cost and increase the effectiveness of an undergraduate education. This resulted in the 3-Year Honors Program in Business, which evolved into the Bradley Business Administration Honors Program.
The Degree in Three (Di3) Program kicked off in the 2013-2014 school year, according to Dr. Andy Lynch, associate dean of quality and innovation in the university's School of Business, and was offered in the sport management, marketing and business administration campus bachelor's degree programs. Sixty-three students enrolled in those 3-year programs that year, which were originally built off the nearly 20-year success of the 3-Year Honors Program. Now offered across 12 programs, the 2018-2019 school year has 288 students enrolled in Di3 programs, Lynch said, with 216 in the traditional Di3 and 72 students in the Bradley Business Administration Honors Program.
Current bachelor's Degree in Three Programs include:
Accounting
Accounting and Finance
Bradley Business Administration Honors
Business Administration
Business Analytics
Computer Information Systems
Economics and Finance
Fashion Merchandising and Management
Hospitality Business
Marketing
Operations and Project Management
Sport Management
The 3-year degree programs were created with the general student population in mind, Lynch said, "to demonstrate each program's learning outcomes in a 3-year model." There are real advantages beyond the time and money factor, although a student can expect to save a year of tuition.
"(Students) work in a fast-paced working team environment that prepares them for challenging graduate school and employment opportunities," said Lynch. "(It also) positions them to earn a bachelor's and master's degree in four years if they choose that path."
Approximately 20% of Di3 graduates do continue on in SNHU's master's degree programs, he said.
Three current Di3 students recently shared their experiences and how they're personally benefiting.
Financial Gain, Earlier Career Start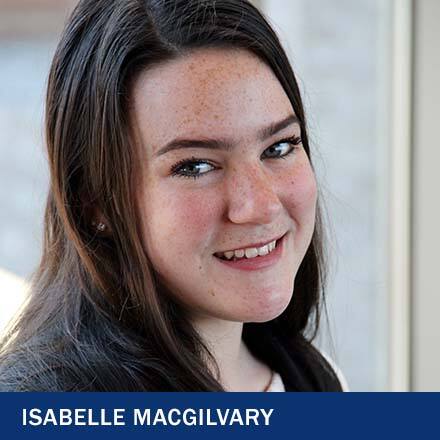 Isabelle MacGilvary is a freshman earning a bachelor's in marketing. The Auburn, New Hampshire resident didn't initially opt for the 3-year program.
"I did not choose the Di3 program because I thought it was going to be super hard to manage, but when Dr. (Patricia) Spirou (Marketing Department chair and professor) was talking to me about it, I realized that the workload was manageable," MacGilvary said. "Plus, I would be graduating in three years and be able to start my career off sooner, which is always a win."
When MacGilvary was on her college search, small classroom size was a big deal for her. "I knew SNHU was a rather small school with exceptional programs and knowing that they had small class sizes really stuck out for me," she said. The university not only offered the best financial package, but with the Di3 program, she said, "I'm able to save much more money than I ever thought going into college."
Given this is her freshman year, MacGilvary had a fair amount of trepidation before starting at SNHU. "I was very nervous, to the point where I did not want to go," she said. "I overcame that anxiety and started college off strong. By being in the Di3 program, I have found friends who are also in the same program and we are able to have fellowship in that."
While she plans to earn her master's, she'd like to work for a couple of years first, and said her ultimate plan is to get her Ph.D. so she can become a marketing professor.
Way Too Good to Pass Up
Freshman Hailey Rand said SNHU had always been one of her top schools. "I knew they had a great business school here," the Concord, New Hampshire resident said. "Once I came and toured campus, I knew that this was where I wanted to be. They had so much to offer in clubs, community and things to do around campus."
She chose the Di3 program "because it seemed like such a good opportunity. I knew I wanted to go into marketing but to be able to get my bachelor's in 3 years seemed way too good to pass up."
The cost-saving factor, Rand said, played a big part in her decision. "One less year of school is saving me a lot of money," she said. "I am planning on getting my master's in the plus-one year. I would be crazy not to."
Her sights are set on a career in advertising, potentially focused in graphic design. "There are so many routes you can go even if you're in Di3," Rand said. "With minors and concentrations you never feel stuck in your degree with all the options you have."
She feels the Di3 program is allowing her to learn things most freshmen aren't learning yet but overall, Rand doesn't feel there are too many differences. While the program does require more classes, she said, "a lot of them are intern(ship)- and experience-based classes," many of which will prove beneficial when she begins a job search.
Getting the Most for Her Money
Joanne Coffey, from Merrimack, New Hampshire, said throughout her life, she felt she had grown up around SNHU. "When I was little, I would come to basketball games and actually played on the court during halftime of one of the women's games." As a high schooler, she started playing volleyball and took lessons from a head coach at SNHU, who wanted to recruit her to play for him.
"I committed to SNHU when I was a junior in high school," Coffey said. "I can confidently say it was one of the best decisions of my life."
Like Rand and MacGilvary, the Di3 program struck her as an opportunity that she didn't want to miss out on. Coffey said she knew she'd be getting the most for her money as a graduate from the program. Now in her third year, she said, "The Di3 program has prepared me for any job upon graduation through its in-and-out-of-class experiences with different companies."
The cost-saving factor made a difference, although she's on athletics and academic scholarships, too. "Not having to pay the full price of tuition for my undergrad and then getting some of my master's paid for was a driving factor in participating in the program," Coffey said.
Having already been accepted into the plus-one program for her master's, she plans to earn a master's degree in management to augment her soon-to-be-completed bachelor's in marketing.

Her time at SNHU has allowed her to grow as a student, athlete and person, she said. "I've learned the experience is what you make it. If you go through the motions, you won't be prepared for life after college."
Coffey said she's often been faced with two choices, to either rise to the challenge or crumble under the pressure. "The Di3 program has motivated me to rise to the challenge and I think that is priceless," she said.
As for a career path, she'd like to combine a passion for content creation with a desire to help others and embrace leadership opportunities. "If I can find a career that can involve all three of those things in the marketing word, I'll be a happy girl," Coffey said.
Pamme Boutselis is a writer and content director in higher education. Follow her on Twitter @pammeb or connect on LinkedIn.
Explore more content like this article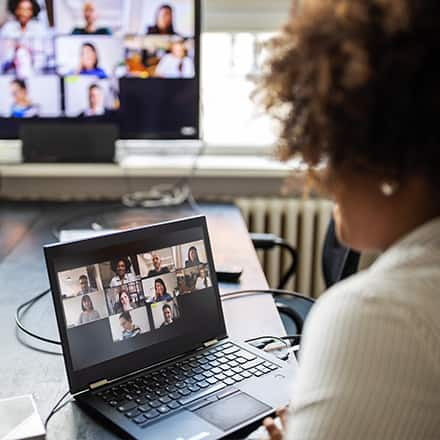 What is Blended Learning?
August 21, 2020
In today's educational landscape, instruction has many forms. But, like most fields, the field of education continuously evolves as we develop new technologies and new educational theories of practice to discern the most effective ways to help learners succeed.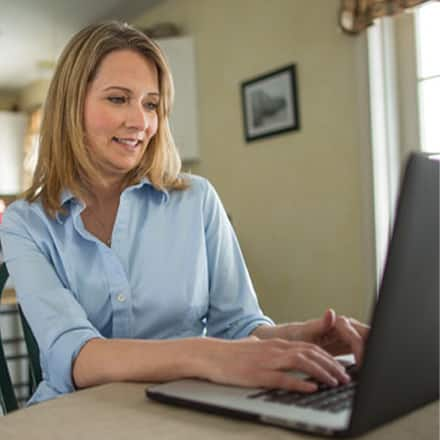 How Do Online Classes Work?
August 06, 2020
If you're considering going back to school to start or to finish a degree, you may be wondering how online college classes actually work.