Is Marketing a Good Major?
If you're interested in helping businesses share their message, boost their profits and grow their brand, a marketing major may be right for you. But is marketing a good major for career growth?
As technology advances and more business is conducted online, the field of marketing is changing, too, with new opportunities in social media, mobile and automated marketing.
These changes are creating strong growth for marketing jobs overall. A 2019 report from the American Marketing Association projects that the number of marketing hires will increase by 6.4% by 2020.
Jobs for advertising, promotion and marketing managers are projected to grow by 10% by 2026, while market research analyst jobs, boosted by an increase in data-driven marketing initiatives, are projected to grow by 23%, according to the Bureau of Labor Statistics (BLS).
If you think a marketing career is the path for you, start by exploring the job growth expected for the industry, the starting salary for marketing major jobs and what marketing majors actually do.
What Do Marketing Majors Do?
At its core, marketing is the process of crafting a message about a company's service, product or mission and sharing that message with the right people. With a marketing major, jobs will be available across a wide variety of industries, and the day-to-day work of a marketing professional can vary significantly from job to job.
With a job in advertising and marketing management or public relations, you could lead a company's overall promotional strategy and engage with the media to maintain an organization's reputation.
If research and data are your passion, a market research job could be a good fit. As a market research analyst you can explore consumer behavior and data to advise companies on their competition, ideal market demographics and sales potential.
Opportunities for digital marketing professionals, who work to promote a company's product or service online, continue to grow. As a social media manager, you could lead the day-to-day strategy of a business's social media presence by creating social posts and campaigns, managing the brand's social community and maintaining a brand's image and reputation.
In a content marketing position you might drive the creation of promotional content for a company or agency while a job in search engine optimization would involve helping to ensure that content is easily found by a target audience in search engines.
How Much Do Marketing Majors Make?
With so many opportunities in the industry, it's important to gain a better understanding of the average salary of marketing majors. Explore the careers below to learn more about what to expect from a marketing major salary.
Getting Started with a Marketing Career
If you want to take the leap into the fast-paced world of marketing, earning a bachelor's in marketing is a great way to start.
In a marketing program, alongside your marketing coursework you will also explore general business management, finance, organizational behavior and information technology. You may even earn your bachelor's in a specialized concentration with a social media marketing degree or digital marketing degree.
Advancing your education with a master's degree in marketing or master's in business administration can help boost your resume, offer more advanced skills in a specific area of marketing and may be required for top-level management positions.
Gaining hands-on marketing experience through internships, volunteer work or by joining a professional organization can also help to narrow your field of interest and set you apart when applying for marketing jobs.
Danielle Gagnon is a freelance writer and marketer focused on higher education. Connect with her on LinkedIn.
Explore more content like this article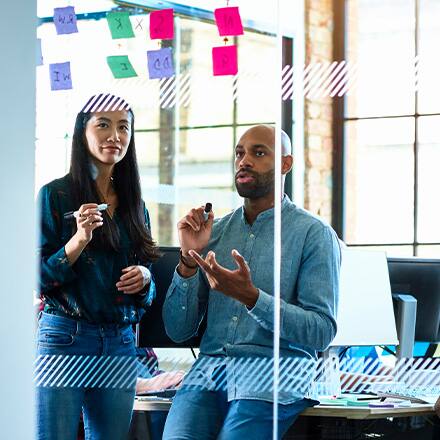 What is Systems Thinking?
March 18, 2020
Systems thinking is a holistic way to investigate factors and interactions that could contribute to a possible outcome. Systems thinking provides an understanding of how individuals can work together in different types of teams and create the best possible processes to accomplish their goals.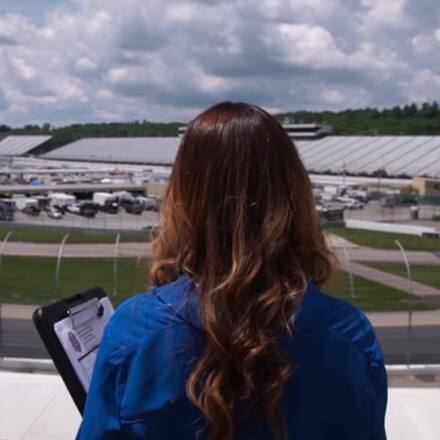 4 Types of Sports Management Internships to Help Kick Off Your Career
March 17, 2020
You might already be working on a degree in sport management so you can turn your love of sports into a career. An internship experience will let you apply what you're learning in class in a real-world sports setting, gaining valuable experience in the field while earning academic credit.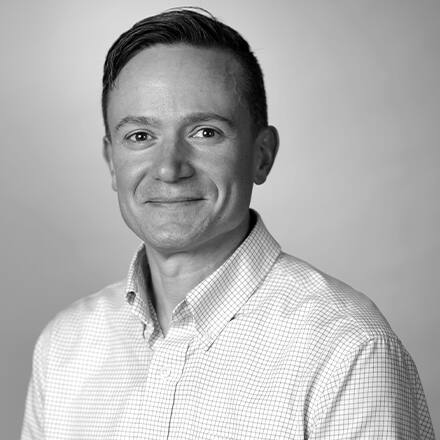 Associate Professor of Business Dr. Michael Baker: A Faculty Q&A
February 28, 2020
After earning his MBA and Ph.D. at SNHU, Dr. Michael Baker discovered a love for teaching. Now an associate professor in SNHU's School of Business Accountancy and Taxation Department, he shared his views on teaching, the importance of education and more as part of our Faculty Spotlight series.