Should I Get an HR Certificate Before a Degree in Human Resources?

Understanding the Numbers
When reviewing job growth and salary information, it's important to remember that actual numbers can vary due to many different factors — like years of experience in the role, industry of employment, geographic location, worker skill and economic conditions. Cited projections do not guarantee actual salary or job growth.
If you aspire to play a significant role in developing an organization's workforce, then a human resources (HR) career could be right for you. But when you're preparing for the HR field, should you get a human resource certificate before a degree in human resources?
When it comes to your education, there's no one right answer. For example, workers with a bachelor's degree in another field might earn a certificate in human resources to build industry-specific skills before committing to a full degree program. Others might jump right into a four-year HR degree.
The key is to find the educational path that supports your career goals and prepares you to enter a field that is evolving all the time, said Deb Gogliettino, associate dean for human resources at Southern New Hampshire University (SNHU).
"The HR practitioner is the person who's become more influential in helping businesses address complex workforce issues and policies, manage talent issues and be the critical and thoughtful voice at the table to help business leaders decipher what is going on in the world," Gogliettino said.
Are you ready to join the growing HR field? Then it's important to explore what an HR certificate or degree program is really like.
What is a Human Resources Degree?
Whether you earn certificates in human resources or a human resources degree online, you'll develop key business skills to manage the evolving HR needs of today's workforce.
In a typical HR degree program, you'll explore topics such as employee safety, labor relations, workforce management and benefits and compensation. You'll also learn how organizations recruit, manage and retain a skilled workforce.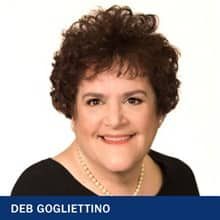 It's this combination of business skills and human resource fundamentals that makes a certificate in human resources or an HR degree so valuable, said Gogliettino.
"In today's world, you need to have specific training in human resources because the issues we're dealing with in the workforce are very complex," Gogliettino said.
So, which is right for you: a certificate in human resources or a human resources degree? Or even both? The answer will depend on your goals and the HR jobs you hope to get in the future.
Can I Get a Job with a Human Resources Certificate?
Do you already have a bachelor's degree and want to change careers to human resources? Or are you still exploring your college degree options? Either way, an undergraduate HR certificate could be a good fit.
A college certificate is an educational credential that can provide foundational learning in a specific field without committing to a full degree. You can also opt for a professional certificate, awarded by an industry association or organization.
With a certificate in human resources, your courses may include subjects like staffing and talent acquisition, compensation and benefits, labor relations, HR strategy and more.
If you're coming to human resources with a bachelor's degree in a different field, earning an HR certificate could help you get your foot in the door.
With a certificate in human resources in addition to a bachelor's degree, you could land a job as a human resources assistant. Human resource assistants keep personnel records, track employee data and may also prepare and file employment records. According to the U.S. Bureau of Labor Statistics (BLS), human resource assistants earned a median annual salary of $45,630 in 2021.
If you don't have a degree yet and want to expand your role in human resources beyond an entry-level position, earning a bachelor's degree in the field is the best next step. And with a certificate in human resources already completed, you'll give yourself a jumpstart toward a four-year degree with the credits you have already earned.
"You'd have those foundational pieces already, so you could move through the program quicker and get to your goal sooner," said Gogliettino.
Earning a Bachelor's Degree in Human Resources
With a bachelor's in HR management, you can explore talent acquisition and development, HR policy and growth strategies, data collection and analysis, and more. You can also gain skills in leadership, relationship management, organization and data analytics, according to Gogliettino.
"Knowledge and skills in all of these domains are not only important to employers but important in order to keep up with changes and challenges our world brings to human resources in any organization," she said.
In some HR programs, you'll also have a chance to put your knowledge and skills to the test using scenario-based learning – helping you build both confidence and experience in the classroom setting.
Your education could also help you prepare for a professional certificate in human resources. SNHU's human resources bachelor's degree, for example, aligns with the Society for Human Resource Management's (SHRM) Body of Applied Skills and Knowledge competencies. The program contains embedded industry credentials and is designed to prepare you for HRCI's Associate Professional in Human Resources® (aPHR®) certification – and allows you to sit for the exam at a discounted rate.
"A bachelor's degree with authentic experiences and connections to industry-based credentials ... will help (you) stand out and gain a competitive edge in a demanding market," Gogliettino said.
With an HR bachelor's degree, you can also work toward higher-level positions in the field or begin to specialize in a specific area of human resources.
Some of the jobs available to HR degree holders include:
Compensation and Benefits Specialist: You could oversee wage and benefits programs for an organization and evaluate job descriptions to help set wages. Compensation and benefits specialists earned a median annual wage of $64,120 in 2021, according to BLS data, and jobs in the field are projected to grow 7% from 2021 to 2031.


Human Resources Specialist: You could recruit and interview job candidates, place workers in jobs and take on other HR duties, such as compensation, training or employee relations. According to BLS, the median annual wage for HR specialists was $62,290 in 2021. In addition, jobs for HR specialists are projected to grow 8% from 2021 to 2031.


Training and Development Specialist: You could help plan and manage employee training programs for an organization. According to BLS data, training and development specialists earned a median annual salary of $61,570 in 2021. Jobs in the field are also projected to grow 8% by 2031.
Transferring to a Human Resources Program
If you're looking to transfer into a human resources program, you'll need to find a school that offers a dedicated and accredited degree for human resources management.
Some schools offer free transfer credit evaluations to see how many courses will be accepted to your new program. At SNHU, it's as easy as this:
Complete the free 5-minute online application. There's no obligation after filling it out.


Get your transcripts requested — for free. Chat with an admission counselor, and we'll request your transcripts on your behalf.


Receive your free evaluation. Soon after all your transcripts are in, you'll get your official evaluation. It will show you what was transferred in—and what classes you need to complete.
If you've already completed a certificate in human resources or earned some college credits in the past, you might be closer to finishing your bachelor's degree than you realize. At SNHU, you could have up to 75% of your program finished by the time you start classes.
Advancing Your Career With a Graduate-Level Human Resources Certificate
Once you've completed an HR degree and are working in the field, earning a graduate-level human resources certificate can help you explore more advanced careers.
Gogliettino said a graduate-level HR certificate could be a good option for someone who thinks they want to move to a management position but is still exploring their options. A graduate certificate can also give you a head start if you're considering a master's degree in the future. After completing a graduate certificate, you may be able to apply those credits towards a master's degree to advance your education and career even further.
"A graduate certificate gives you some of that experience and insight into what that looks like," Gogliettino said. "So it can help you figure out what you want to do before you do the full (master's) degree program."
With a graduate certificate in human resources, you can explore the more strategic side of HR, including labor relations, human resources ethics, human behavior and change management. This education could help you work toward more advanced HR jobs, such as a human resources manager.
According to BLS, human resources managers plan and direct the administrative functions of an organization, including recruitment, employee relations, hiring and training. They may also consult with top executives on strategic planning related to the workforce. HR managers earned a median annual wage of $126,230 in 2021, and jobs for HR managers are projected to grow 7% by 2031.
Learn how to become a human resources manager.
---
---
Becoming an HR Leader With a Master's Degree in Human Resources
If you want to become a leader in HR, then a master's degree in human resources will be a valuable credential. With a master's degree, you can be a change agent for an organization and its workforce, consulting with company leadership to solve workforce challenges and shape company culture.
"At the very top levels, your knowledge has to be very, very extensive because you'll be spending your time in strategy and giving HR direction to the organization, developing the senior team and being that moral voice around the table," said Gogliettino.
A master's level human resources degree can help you gain necessary knowledge in areas such as ethics, legal practice, talent development and more. You'll learn to approach HR initiatives from a strategic, data-driven perspective and understand how HR impacts an organization as a whole.
If you want to expand your role in HR while building or advancing business administration skills, a Master of Business Administration (MBA) in Human Resources could help you prepare to lead people, organizations and organizational change.
Jobs for workers with either master's degree in human resources include high-level management positions and even C-suite level executive positions, including:
Chief Human Resources Officer: You could work as a top executive in an organization, overseeing strategic workforce planning and advising company leadership on HR subjects. According to BLS data, chief executives earned a median annual wage of $179,520 in 2021. The employment of top executives is projected to grow 6% from 2021 to 2031.


Compensation and Benefits Manager: You could coordinate and oversee an organization's pay and benefits structure, monitoring competitive wage rates and ensuring that compensation plans comply with regulations. According to BLS data, compensation and benefits managers earned a median salary of $127,530 in 2021.


Training and Development Manager: You could assess employee training needs, ensure training aligns with company goals and implement training programs. According to BLS, training and development managers earned a median annual wage of $120,130 in 2021, and jobs in the field are projected to grow 7% by 2031.
Is HR a Good Career?
So, how can you know if HR is the right field for you? It all comes down to what drives you, said Gogliettino.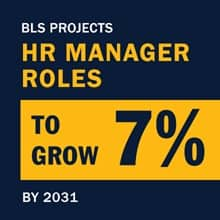 In today's changing HR landscape, it's important to go into the field with interest in not only the day-to-day operations of managing employees but the overall success of an organization too.
"In the old days, people thought of going into HR because they love people," said Gogliettino. "Today, you want to go into HR because you want to solve problems and solve those problems for the benefit of the workforce and the benefit of the business."
No matter what type of HR degree program you pursue, Gogliettino said you could expect to spend a lot of time developing key soft skills. These include problem-solving, critical thinking and project management and interpersonal communication.
If you want to advance in an HR career, these skills will be especially critical, particularly as the field focuses more on the future of the workforce and adapting to the changing world.
Discover more about SNHU's bachelor's in HR management: Find out what courses you'll take, skills you'll learn and how to request information about the program.
Danielle Gagnon is a freelance writer focused on higher education. Connect with her on LinkedIn.
Explore more content like this article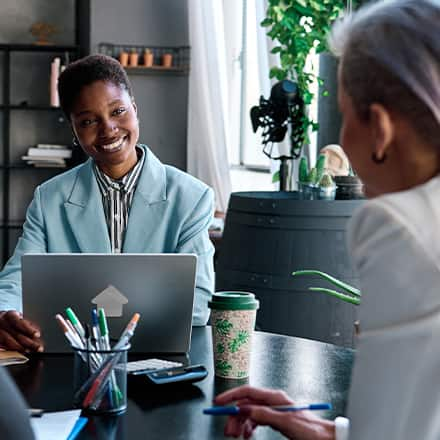 From tech start-ups to Fortune 500 companies, businesses big and small rely on investment bankers to grow. If you want to join the fast-paced finance world and play an important role in the global economy, exploring how to become an investment banker is a great place to start.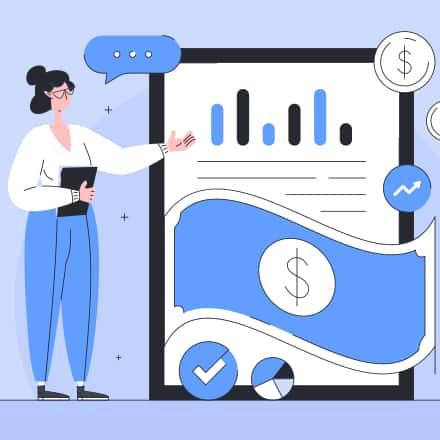 There are three main types of economic systems known as economies: a command economy, a market economy and a mixed economy. An understanding of the differences can help you decide how to deep dive into a potential career working in the field of economics.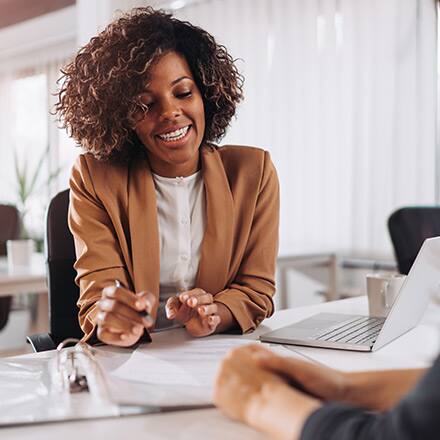 Becoming a CERTIFIED FINANCIAL PLANNER™ can give you broad-based knowledge that may allow you to guide your clients to achieve their personal financial goals. As a financial planner, you'll work toward developing long-term client relationships and follow a strict code of ethics.
About Southern New Hampshire University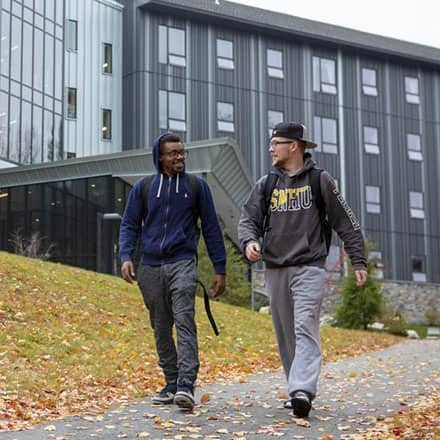 SNHU is a nonprofit, accredited university with a mission to make high-quality education more accessible and affordable for everyone.
Founded in 1932, and online since 1995, we've helped countless students reach their goals with flexible, career-focused programs. Our 300-acre campus in Manchester, NH is home to over 3,000 students, and we serve over 135,000 students online. Visit our about SNHU page to learn more about our mission, accreditations, leadership team, national recognitions and awards.