How College Certificate Programs Can Help You Stand Out in a Job Search

Understanding the numbers
When reviewing job growth and salary information, it's important to remember that actual numbers can vary due to many different factors — like years of experience in the role, industry of employment, geographic location, worker skill and economic conditions. Cited projections do not guarantee actual salary or job growth.
Whether you want to start a new career or advance in your current field, college certificate programs can provide the professional skills you need to reach your goals.
Interested in computer programming or accounting? Dreaming of a career in social media marketing or project management? No matter what field you hope to enter, a college certificate can give you a competitive edge in the job market.
If you're considering a college certificate, it's important to explore the potential career benefits and determine which program may be right for you.
What Are College Certificate Programs?
A college certificate is an educational credential that offers foundational learning in a particular field. Credit requirements vary for certificate programs, with some requiring as few as 4 courses, or 12 credits, to complete.
If you're interested in pursuing a career and don't yet have a college degree, college certificate programs can help you gain the skills you need for an entry-level position so you can join the workforce faster.
If you already have a degree but want to advance your skills in a particular area, certificate programs can help you remain competitive in the workforce.
Types of College Certificates
College certificate programs are available in a variety of subject areas and generally fall into one of two categories:
Undergraduate Certificate Programs: Undergraduate certificate programs can function as a supplement to a four-year degree program. You can also earn a certificate on its own, offering proof of your learning while you work toward a traditional degree.
Graduate Certificate Programs: Graduate certificate programs are available to students who have completed a bachelor's degree and those who are working toward a master's degree or have already completed one. Graduate certificates can help you learn specialized skills to support or advance your career.
Can I Transfer My Certificate Credits to a Degree Program?
Once you've earned a certificate, you may be able to apply those credits to a traditional degree program. At Southern New Hampshire University (SNHU), for example, students can transfer up to 45 credits toward an associate degree and 90 credits toward a bachelor's degree.
At SNHU, you could have up to 75% of your program finished by the time you start classes. Here are a few quick steps to take.
Complete the free 5-minute online application. There's no obligation after filling it out.
Get your transcripts requested — for free. Chat with an admission counselor, and we'll request your transcripts on your behalf.
Receive your free evaluation. Soon after all your transcripts are in, you'll get your official evaluation. It will show you what was transferred in—and what classes you need to complete.
If you've already completed your chosen certificate program or have earned past college credits you may be closer to finishing an associate, bachelor's or master's degree than you think.
Why Get a College Certificate?
While a certificate does not replace a college degree, it can be featured on your resume as proof of your skills and can give you a competitive edge when applying to jobs. College certificate programs also offer a variety of valuable education and career benefits.
Certificate programs can save you time and money on career preparation.
What are some quick certificate programs? In reality - they all are. In fact, some certificates can be completed in as little as 16 weeks. And because they require fewer credits, certificate programs are more affordable than a two-year or four-year degree – saving you money while providing a valuable credential.
Certificate programs can boost your earning potential.
According to 2021 employment projections from the U.S. Bureau of Labor Statistics (BLS), workers with some college (but no degree) earned 11% more in median weekly wages than workers with a high school diploma only.
Workers with two- and four-year degrees had even higher median weekly earnings, at $963 for associate degree holders, $1,334 for bachelor's degree holders and $1,574 for master's degree holders. Earning a certificate in addition to a degree could boost your earning potential even further by helping you prepare for advanced positions.
What are the best-paying certificate jobs? It depends. Across many industries, there are a variety of career opportunities available to college certificate holders.
What Are the Best Certificates to Have?
Any college certificate has the potential to give you a competitive edge in the job market. Choosing the right program comes down to determining your career goals and finding the certificate that will provide the skills you need to succeed.
Some popular certificate programs include:
Accounting Certificate

In an accounting certificate program, you can explore fundamental accounting skills, learn how to prepare financial statements and determine the financial impact of business decisions.
With an accounting certificate, you can prepare for entry-level accounting positions such as a bookkeeper or auditing clerk. According to BLS data, jobs in these fields earned a median annual wage of $45,560 in 2021.
Computer Programming Certificate

A computer programming certificate program can prepare you for entry-level roles across many industries, and can also be applied to more advanced degrees. You'll learn the foundations of software development and explore key programming principles.
With a computer programming certificate, you could explore careers in a growing field. According to BLS, software development jobs earned a median annual wage of $109,020 in 2021 and are expected to grow 25% through 2031.
Human Resources Certificate

In a human resources certificate program you can build the skills needed to be an effective HR professional, exploring how to develop and administer compensation and benefits programs and how to navigate labor relations.
Completing a human resources certificate program can help you prepare for entry-level jobs such as a human resources assistant. According to BLS, HR assistants earned a median annual salary of $45,630 in 2021.
Learn more about the benefits of a human resources certificate.
Marketing Certificate

With a certificate in marketing, you can explore brand management, market research, social media marketing and more. At SNHU, a graduate marketing certificate can be customized with elective courses to specialize in a specific area of marketing.
With a marketing certificate, you could prepare for an advanced career in the field. According to BLS, marketing managers earned a median annual wage of $133,380 in 2021.
Project Management Certificate

In a project management certificate program, you can explore key project management skills, such as planning, scheduling, cost and risk assessment, budget management and communication.
Some project management certificates can even prepare you for professional certification. The graduate-level project management certificate program at SNHU, for example, was designed to help you prepare for the Project Management Professional (PMP)® certification exam.
With a professional credential, you could seek an advanced career in project management. According to BLS data, the median annual wage for project management specialists was $94,500 in 2021.
Six Sigma Certificate

If you're considering a career in quality improvement, then a Six Sigma certificate program could be a good fit for you. But, what is Six Sigma?
Six Sigma is a data-driven, structured and disciplined problem-solving strategy and philosophy used to improve processes. It's a quality management method commonly used in manufacturing and production-oriented industries.
In a Six Sigma certificate program, you can explore quality assurance, systems and process engineering, logistics and supply chain management. At SNHU, the Six Sigma graduate certificate can also help you prepare for the Six Sigma Black Belt professional certification exam, helping you earn another valuable credential to add to your resume.
After completing this certificate program, you could explore positions such as an operations manager or industrial product manager. According to BLS data, in 2021 operations managers earned a median annual salary of $97,970 and industrial production managers earned a median annual salary of $103,150.
Stand Out From the Crowd With College Certificate Programs
Across many fields, completing a college certificate can help you build your resume and kickstart your career – even before completing a full degree program. If you've already earned a degree, a certificate can help you develop specialized skills, stay up to date on industry changes and advance your career.
No matter what college certificate you pursue, you'll gain a credential that demonstrates your skills to potential employers and can give you a competitive edge in the job market.
Education can change your life. Find the SNHU certificate program that can best help you meet your goals.
Danielle Gagnon is a freelance writer focused on higher education. Connect with her on LinkedIn.
Explore more content like this article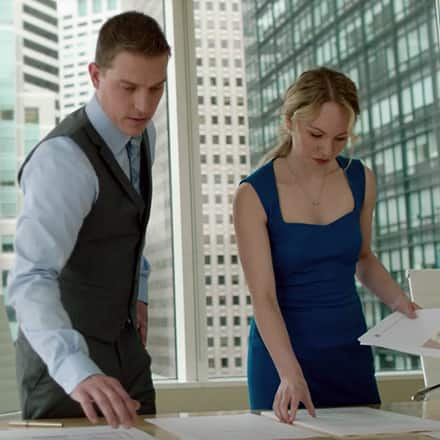 A master's degree comes after a bachelor's degree and is typically a two-year academic program that allows you to specialize in a subject area of your choice. Some common types of master's degrees you can choose from include: Master of Arts, Master of Science and Master of Business Administration.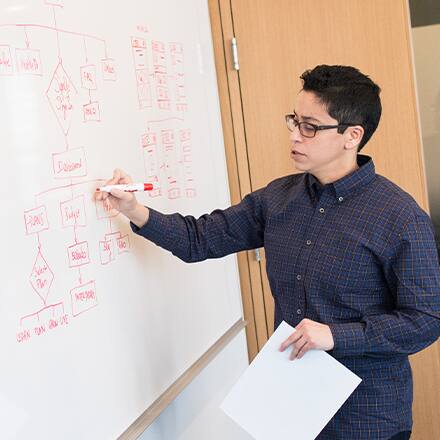 Everyone has a different style of learning. Through understanding the styles of study and note-taking that suit you best and knowing about different strategies for activating your learning, you can maximize your learning experience with formal education, and in all areas of life.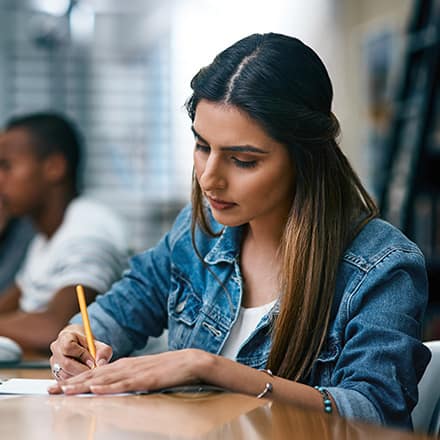 If you're thinking about earning a degree, you'll need to consider how to pay for college. For many, that can involve student loans. A student loan is money you can borrow from the U.S. Department of Education or a private organization to pay for college and repay later with interest.
About Southern New Hampshire University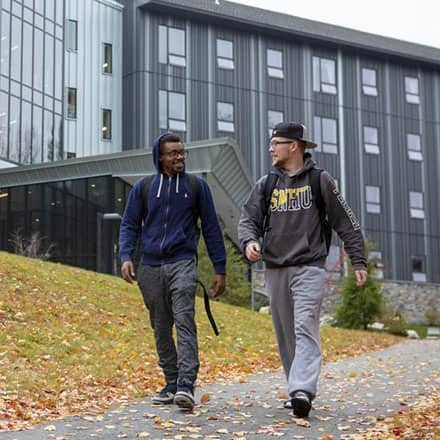 SNHU is a nonprofit, accredited university with a mission to make high-quality education more accessible and affordable for everyone.
Founded in 1932, and online since 1995, we've helped countless students reach their goals with flexible, career-focused programs. Our 300-acre campus in Manchester, NH is home to over 3,000 students, and we serve over 135,000 students online. Visit our about SNHU page to learn more about our mission, accreditations, leadership team, national recognitions and awards.