What You Can Do with an Emergency Management Degree
In today's world, the need to be prepared has gone far beyond knowing how to tie knots and cook over a campfire at scout camp. Communities are challenged by a complex array of emergency situations and man-made and natural disasters, such as floods, earthquakes, superstorms, offshore oil spills, overturned railway cars carrying crude oil, forest fires, humanitarian crises and epidemics.
An emergency management degree from Southern New Hampshire University (SNHU) provides the training and knowledge you need to step into a managerial position when disaster or emergency strikes. You'll learn how to support and lead community teams - both local and global - and coordinate efforts to restore safety and security so recovery efforts can begin.
The emergency management degree is part of SNHU's Master of Science in Management program, and it gives you an understanding of how to manage and lead people in a disaster setting. This expanding field demands leaders who know how to use critical, strategic decision-making skills while remaining sensitive to individuals' needs. Communication is key, as is flexibility, strategic and creative thinking and adherence to organizational cultures and mission goals.
Be Prepared, Respond and Recover
The emergency management degree at SNHU provides you with the skills and knowledge you need to lead a team out of crisis with a carefully planned response aimed at recovery. Before disaster strikes, it's crucial to have a planning process in place to prepare an organization to respond effectively. You'll learn the latest guidelines and strategies from the U.S. Department of Homeland Security (DHS) and the Federal Emergency Management Agency (FEMA), including how to assess risks, threats and vulnerabilities.
You may already be a first-responder at the local, regional, national or global level and now feel ready to take your experience to the next level-or you may be new to the field. Fire and police departments, government agencies, hospitals, private firms and not-for-profit agencies all need trained professionals in emergency management.
Well-Paying Jobs in Emergency Management May Await You
The demand for emergency management directors continues to grow, according to the U.S. Bureau of Labor Statistics (BLS). Job prospects in this field are projected to grow 8% through 2026. Employees with a master's degree earn almost 20% more on average than those with only a bachelor's degree and 96% more than those without a degree, according to the BLS.*
According to the BLS, the median annual wage for management occupations was $98,560 in May 2015, which was the highest wage of all the major occupational groups.*
As you research positions that might interest you, you'll find a wide range of duties related to emergency response, disaster preparedness, planning and security, with job titles for coordinators, directors, managers and administrators. Large organizations - such as hospitals, universities and private companies - may designate responsibilities to a business continuity manager who is charged with helping them maintain operations and minimize losses during and after an emergency.
Some of the most common career choices for graduates of the SNHU emergency management program include:
Emergency Response Coordinator: Local and regional professionals, like emergency medical technicians, ambulance/recovery crews, fire and police staff, and public works departments all use well-trained emergency responders. You'll work in the field on a daily basis and coordinate emergency teams during a crisis or natural disaster - frequently on behalf of large businesses, corporations or municipalities. Customer service skills are very helpful for interactions with distraught clients who have experienced serious losses, and recordkeeping skills are needed to document situation reports and results. The emergency response coordinator provides disaster preparedness training, and communicates with public departments to develop emergency plans and procedures. According to Payscale.com, the median salary for this type of position is $55,534 per year as of January 2016, with a salary range of $34,355 to $91,563.
Disaster Management Specialist/Emergency Management Director: In this position, you'll develop planning and preparedness procedures to help communities respond to emergencies and natural disasters. You'll work in coordination with public safety and elected officials, nonprofit organizations and government agencies to lead on-the-ground response teams in order to minimize risk to people and property. Beyond duties such as communications (internally and to the general public), damage assessments and reviewing organizations' emergency plans, you'll also apply for federal funding for planning, responses and recovery, and then report on the use of funds.
According to the BLS, the median annual wage for emergency management directors was $67,330 in May 2015 for a director with a bachelor's degree, and wages would rise with higher education and years of experience. * And, according to Payscale.com, median pay for positions such as emergency preparedness manager in the U.S. is about $66,000 per year, and the range is between $40,886 and $109,623 as of January 2016.
Environmental Health & Safety (EHS) Manager: This job is aimed at prevention of environmental risks and evaluation of a company's departments to ensure compliance with safety and environmental standards. You might be in charge of training employees, or identifying and implementing changes (such as waste disposal, material use and energy audits) that are designed to minimize environmental impacts. When accidents occur, the EHS manager analyzes why an event happened and how it can be resolved, and then makes recommendations to prevent reoccurrence. According to Payscale.com, the average salary for an EHS Manager is $77,946 per year, and pay rates range from $50,928 to $109,973 as of January 2016.
Flexibility While You Advance Your Career Goals
An emergency management degree can be completed in as little as 15 months, which means you can move up in your field quickly. While you're completing your coursework online at SNHU, you'll have a great deal of flexibility. This means you'll be able to meet the demands of your coursework while holding down a job or fulfilling other responsibilities, like taking care of your family or volunteering in your community.
Maria Bergeron is currently enrolled in the emergency management degree program SNHU. With a bachelor's degree in news, editorial and journalism, and a translation certificate (from Spanish to English), she enrolled in the master's program at SNHU to add to her extensive human resources expertise and experience.
In the aftermath of the April 2016 earthquake in Ecuador, Bergeron signed up for a 2-month mission with an international nonprofit organization focused on helping children. Her online degree program gave her the flexibility she needed to follow her passion.
Bergeron says her studies in organizational behavior for the SNHU emergency management degree program gave her an awareness and sensitivity to the sense of urgency expressed by the first responders in Ecuador. "I learned how important it is to care for the first responders," she said. "For an emergency response effort to be successful and achieve its goal, you have to be aware of the multitude of factors that motivate your team members."
There's No 9-to-5 Normal in a Disaster Zone
Bergeron's on-the-ground responsibilities include recruiting the right staff and orienting them to recovery efforts, as well as administration, implementation and advice about their HR benefits. On a recent day, Bergeron welcomed three new staff and briefed them on mission goals, outcomes and security issues; organized induction meetings for section leaders in several areas (child protection, water and sanitation, education, communication); liaised with IT to make sure team members had laptops, cell phones and hand radios; resolved problems for newly appointed staff (international travel, performance evaluation, contractual extension); and began transitioning the staffing structure from recovery to regular program efforts.
This was Bergeron's third mission assignment and she said, "I now know that I've chosen my life's calling: emergency field work in human resources. My organization was looking for a Spanish speaking person to help with human resources in the earthquake recovery efforts."
Learn More about the MS in Emergency Management Degree
If you're ready to take your career to the next level with SNHU's emergency management degree, contact the SNHU Admission team to find out how you can get started on your master's degree.
*Job market data from the U.S. Bureau of Labor Statistics Occupational Outlook Handbook is intended to provide insight on occupational opportunities and is not to be construed as a guarantee of salary or job title. SNHU cannot guarantee employment.
Explore more content like this article
November 24, 2021
How do you become an accountant? And what exactly does an accountant do? That's changed a lot over the years. The bean counters of the past now use cutting-edge technology and data to tell stories with numbers.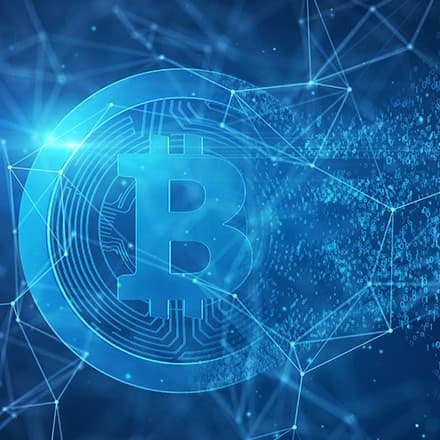 November 22, 2021
While initially thought to be a passing fad, cryptocurrency has stuck around and even evolved into a major player in the world of finance and investing. A finance degree can help you leverage your expertise into a lucrative career in this exciting and evolving field.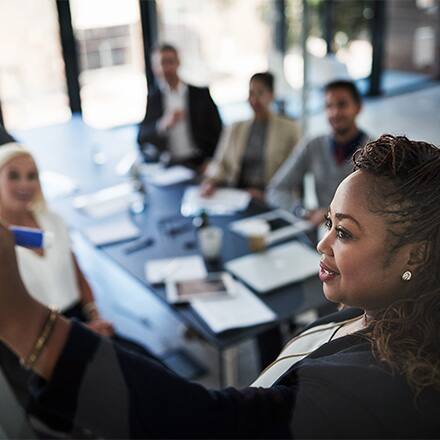 November 12, 2021
The online MBA/no GMAT format at SNHU allows applicants to begin their program faster, especially since there are five terms in which you can start each year.