8 Tips to Stay Safe on a College Campus
Tips to Stay Safe on Campus:
Lock your doors
Attend safety classes and review training videos
Be aware of your surroundings
Use the buddy system
Avoid drinking in excess
Carry a cell phone
Sign up for alerts
Ask for help when needed.
---
When considering where you will go to college, campus safety is a common concern. Asking questions and observing what security measures are in place is essential to-do on campus tours, and may even factor into your college decision.
Is your campus safe? How many sexual assaults have there been in the past year? What's your protocol for emergencies? These are just a few common questions parents and potential students ask the campus admission team at Southern New Hampshire University (SNHU).
The admission team recommends looking at annual crime statistics required and reported by institutions under the Jeanne Clery Disclosure of Campus Security Policy and Campus Crime Statistics Act.
"I've recommended to many students and families to review this report for all the colleges and institutions they are considering during their college search process," Tim Whittum, the assistant vice president of Freshman Admission at SNHU said.
The team also highlights features such as locked residence halls, an email notification system, emergency phones located across campus and the 24-hour Public Safety Office.
Safety measures do not stop with your college's administration and public safety office, though. There are steps you can make to take responsibility for your safety.
Campus Safety Tips
Jim Winn, a retired police captain and the director of Public Safety at SNHU, recommended some tips you can follow.
Lock your doors. Theft is one of the most avoidable situations Winn hears about on college campuses. Keeping the doors to your car and dorm locked can deter thieves from entering and taking your belongings. To avoid being targeted, he advises storing valuables out of sight, such as in your car's trunk.
Attend safety classes and review training videos. Some colleges and universities offer free safety courses and training videos to students, staff and faculty. The SNHU Public Safety Office regularly hosts self-defense classes and active shooter training in conjunction with local police. To feel more comfortable taking these classes, Winn recommends rounding up a club you're involved with or a group of friends.
Be aware of your surroundings. When entering a room or building, take a second to locate the exits. In the event of an emergency, reaching safety is the first step that should be made, according to Winn.
Use the buddy system. Consider walking with a friend or a group, especially at night. "As long as there are 2 people together, there's safety in numbers," Winn said. If your college or university participates in the Campus Escort Program, you can also call your public safety office for a ride across campus. Winn also recommends attending social gatherings with people you can trust so you can watch out for each other.
Avoid drinking in excess. Consuming large amounts of alcohol can make you an easier target for an offender. "I understand that from time to time, people are going to party, drink," Winn said. "There's a difference between that and drinking to excess, where you're not aware of what's going on around you. If you get to that level, you're very vulnerable." If you plan on drinking alcohol, it's crucial to monitor your drink and track how much you consume.
Carry a cell phone. Today, most people carry their cell phones with them wherever they go. Winn recommends saving your school's public safety phone number to your contacts. You'll be able to call them quickly if you need to.
Sign up for alerts. The Higher Education Act requires colleges have a system of phone and email notifications that are used to alert people of situations quickly. Be sure to sign up for your school's for updates on closings, evacuations and other conditions.
Ask for help. There are many people and offices across campuses who are there to help around the clock, such as residence life, wellness center staff and public safety officers. Schools often have emergency blue-light phones located throughout campus that can be used to contact public safety. Noting the locations of these machines is a way to prepare for a possible emergency.
Not only can these tips be used to protect yourself, but some can also be used to help others. If you notice a potentially dangerous situation, you can determine how to safely intervene, whether it's speaking up or calling for help.
Learn More About Campus Safety Efforts
The Higher Education Act, passed in 1965 and amended several times since, sets campus safety and security requirements for institutions of higher education to follow. Some components include emergency notifications, evacuation procedures, prevention and awareness programs and crime and fire logs, according to "The Handbook for Campus Safety and Security Reporting."
This handbook, which is updated every few years by the U.S. Department of Education, provides procedures, examples and references for institutions to follow.
Although campuses are not immune to violence and natural disaster, there are typically crisis management plans in place in the event of an emergency. At SNHU, a Crisis Management Team meets regularly to update the plan, conduct training and provide resources to the community.
If there were only 2 steps Winn wants people to remember in an emergency, it would be to: "Get yourself out of the situation and then report it if it needs more (follow-up)."
Rebecca LeBoeuf '18 is a writer and editorial coordinator at Southern New Hampshire University. Connect with her on LinkedIn.
Explore more content like this article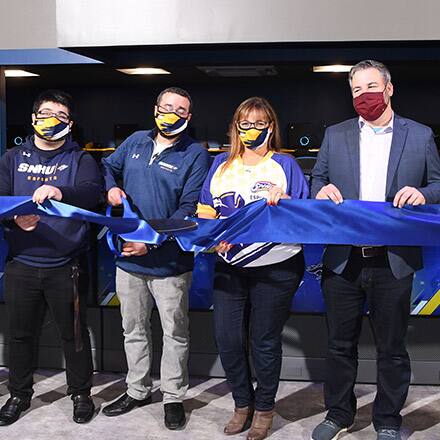 October 13, 2021
SNHU celebrated the grand opening of its esports arena on October 8th. A ribbon-cutting event marked the official opening to welcome the campus community and to see where esports players hone their gaming skills and compete against varsity-level opponents across the U.S. and Canada.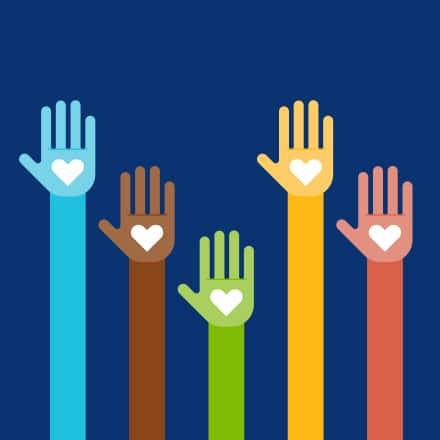 June 21, 2021
SNHU's 2021 Global Days of Service brought attention to a different societal issue each month: hunger, shelter, environmental justice and the pandemic's essential workers. Throughout the four-month-long event, Penmen from across the world shared their stories of service, community and strength.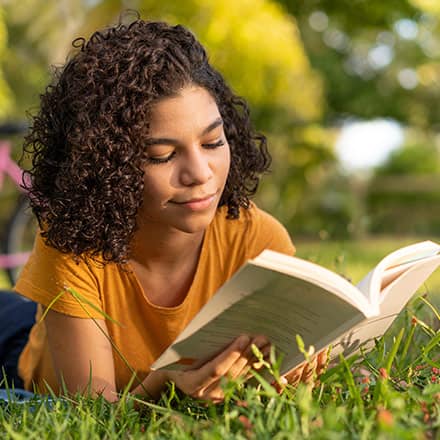 June 18, 2021
If you are searching for book suggestions, look no further: The annual summer reading recommendations have arrived. This year's list features more than 35 selections that span several genres suggested by some of SNHU's academic leaders.