Annual Publication – Beyond the Ivory Tower
Welcome!
Please enjoy our information-packed publication.
One of the movies I often reference is The Karate Kid. The 1984 classic doesn't discuss education in a formal sense, but it is anchored in key learning concepts. The teenager, Daniel LaRusso, is a perfect example of a learner benefiting from competency-based education. The traditional avenues for learning karate are not available to Daniel: he can't afford to take karate lessons at the local dojo and, even if he could, the formal instructional model is not suited for him. Ultimately, Daniel must compete against those who've learned by traditional instruction and demonstrate his capabilities. His teacher, Mr. Miyagi, knows how to leverage available learning resources and, even more importantly, how to connect with Daniel in a way that motivates and engages him to master new skills.
Our country's movie culture is filled with variations on this theme of education being about disruption of tradition, connections with learners, and the symbiotic journey of both mentor and student (often acknowledging that, in a true educational experience, all parties play both roles). Movies like Good Will Hunting, Lean on Me, Dangerous Minds, and Dead Poets Society laud the ability to reach learners where they are and highlight how much is learned outside the classroom. Events such as one-on-one interactions, peer study groups, and "life happens" moments play a huge role in what we actually know, do, and become. Personalized, meaningful engagement has immeasurable value, and providing students with opportunities to personalize their engagement with ideas and applications is critically important.
Through many collaborations and initiatives, Southern New Hampshire University has become a multi-modal learning provider, exploring the boundaries of what education can do. Internal academic stakeholders have partnered with other team members who work in every aspect of the student experience, including student affairs, advising, admission, marketing, financial aid, and career services. The academic experiences we design and deliver online are done so in collaboration with Workforce Partnerships, the Global Education Movement, Community & Military Partnerships and, of course, our academic and administrative teammates on campus. As a result, we transform the lives of more than 130,000 learners around the world, including professional athletes on Major League Soccer fields, refugees in Africa and the Middle East, adults in the inner cities of Boston and Los Angeles, and DACA students ready to change their lives forever. Our Project Atlas initiative in Manchester, NH, is also breaking new ground, using our CBE direct assessment programs with a traditional residential population to rethink what the future coming of age college experience might be. Our new teammates, LRNG, are enhancing our capabilities to create new types of "playlist" learning experiences as well as increasing our skillsets in evaluating the overall learner user experience.
In 2018, we further integrated student feedback, employer input, market research, and subject matter expertise to enhance our orientation processes, how we optimize and develop programs and curriculum, the academic support and accessibility resources students need, and enhance the technological environments in which faculty teach and students learn. New and optimized programs like Cybersecurity, Mental Health Counseling, and a CBE work force relevant General Education core are meeting or exceeding expectations. Internally, we have restructured our learning experiences portfolio to become more market-oriented and stackable. We've enhanced our connection with our national faculty team members through face-to-face regional summits, comprehensive development opportunities, and clear communication channels. Our academic resources and support teams have made incredible inroads to increase access, reduce costs, and offer tools that get learners where they want to be while also remaining true to the affordability part of our mission and vision.
Externally, we continue to work with partners, focusing on persistence and student success, transforming our LMS platform and its integrations with publishers and other academic support partners. This year the New England Commission for Higher Education sent a team for our decennial site visit. They were a team truly indicative of how our mission touches every aspect of higher education, comprised of members from Ivy League Schools like Harvard and MIT, colleagues from small private liberal arts colleges, and national CBE experts from outside the region. At the conclusion of the site visit, that team noted that SNHU should and will challenge accreditors and higher education to rethink what it will mean to be a college or university in the future. Almost every day we hear stories of personal transformation—unbelievable examples of human challenge and achievement—and our teams are inspired to do more!
I recently had the opportunity to spend time with one of my nieces, a sophomore at a large university in Georgia. She is a traditional college student who lived on campus for a year before she got a job and moved into an apartment. She praises her online and hybrid experiences, noting how they multiply her options, provide the flexibility she needs, and digitally integrate her work seamlessly with her day-to-day life. At SNHU, we often note that many of the non-face-to-face learning experiences we design are built with adults 25-45 in mind. While it is certainly true that nontraditional adults are a growing population we serve, it is also true that a portion of the current traditional population will expect and need new learning experiences as well. Students now exist in a world where online is an obsolete term because there is no such thing as offline or ever being disconnected from the digital reality. Just as the nature of communication or listening to music has evolved, so, too, will the definition of learning experiences, as "learning" is more readily acknowledged and tagged as an integral part of daily experiences and not just a pilgrimage to hallowed halls. We will always seek new knowledge and rely on institutions to provide paths. We will also continue to have students who acculturate to the adult world through rites of passage on campuses.
There is an additional need to transform current society by creating equity (moreso than equality) for the current population, enabling them to change their lives, communities, and the world. Higher Ed is not immune to the volatile, uncertain, complex, and ambiguous (VUCA) world concept. A poster I saw states, "There are three types of people in the world: those who make things happen, those who watch what happens, and those who wonder what happened." I believe the task of higher education is to help more people recognize that they are a part of that first group and to seize their power and responsibility to make things happen. Our ability to reach learners where they are is key.
The evolutionary pace of learner experiences is only increasing: as SNHU President Paul LeBlanc notes, this—the NOW—is as slow as things will ever be in our lifetime. At the same time as many things are changing there are still some things that endure. At SNHU, our culture is rooted in our continued belief that high-quality education has the power to transform individuals, their lives, and the communities and societies where they live. A key question moving forward will be about the power of educational experiences and their agents to transform themselves. We have to consider many questions that have not previously been so existential. It was only twenty years ago when research meant hours spent in library stacks and archives. How does having instant access to information change things? In a world of digital, visual, and audio manipulation, bots, and artificial intelligence, how do we rethink concepts like truth, reality, and information literacy?
Education humbles and transforms us by connecting us to each other—helping us to see that some experiences, dreams, and questions transcend all differences. That ability to empathize and see each other through thinking, reflection, and communication is the job of learning experiences and what we must continuously get better at as institutions of higher education. It is within this ever-changing and exciting environment that our team now ventures during the next year, reaching into spaces historically seen as beyond the scope of the ivory tower.
Explore more content like this article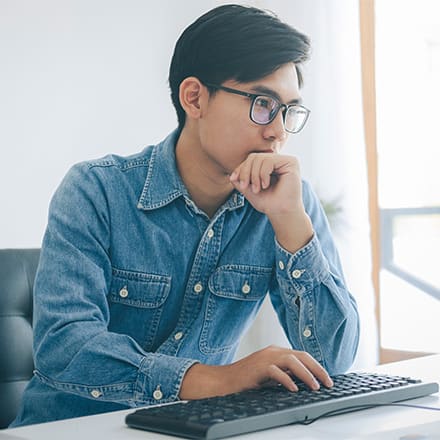 October 15, 2021
Generally taking only two years to complete, an associate degree provides foundational academic knowledge and technical expertise for a variety of career fields without the time and financial investment of a four-year degree.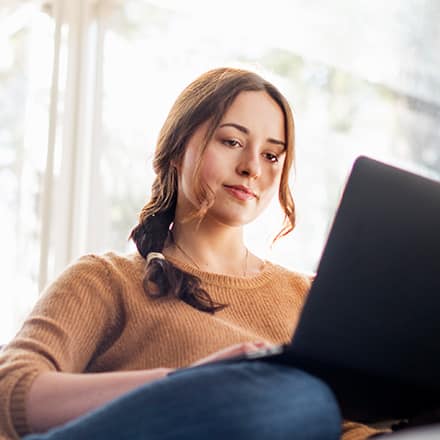 October 13, 2021
Choosing the right MA degree is a matter of your current accomplishments – academic and professional – and your goals for the future. Which MA degree is right for you will depend on your current career and where you want to go from here.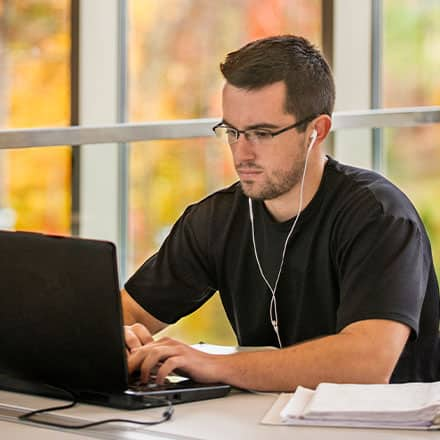 October 12, 2021
There's a clear benefit to getting an associate degree. Workers with an associate degree had median weekly earnings of $862, $132 more than people with a high school diploma alone, according to BLS.