Choosing the Right MA Degree for You
Choosing the right MA degree is a matter of your current accomplishments – academic and professional – and your goals for the future. Which MA degree is right for you will depend on your current career and where you want to go from here. Earning an MA degree can help with your current job, or open your horizons to new opportunities.
What is an MA Degree?
MA stands for Master of Arts. It represents the further study of humanities-based coursework following your undergraduate degree. An MA degree often focuses on the humanities and social sciences – communication, languages and literature, history, political science, and other courses.
Some MA degrees include:
A Master of Arts may feel like a natural next step if you earned your Bachelor of Arts (BA), but it's also an option if you received a Bachelor of Science (BS) or another type of bachelor's degree.
Which is Better, MA or MS?
Deciding on an MA or an MS for your advanced degree will depend on where you are steering your career and what your education goals are.
An MS degree will be applicable for science and technology-related jobs and professional development; the MA degree would be advised for careers in liberal arts and other humanities-related avenues.
Why Should You Get an MA Degree?
A master's degree can be helpful in advancing within your existing work role, or it may enable you to pivot your career into a new direction. Pairing your work experience with an advanced degree can also make you a more desirable candidate to hiring managers.
Many professions require a master's degree even for entry-level positions. The U.S. Bureau of Labor Statistics (BLS) notes that many jobs in business, finance, therapy/social work, education, healthcare and STEM require an advanced degree. In fact, BLS reports that between 2020 and 2030, jobs requiring a master's degree are projected to grow 16.4%, compared to 9.9% for jobs requiring a bachelor's degree. Your MA degree may also increase your starting salary.
Even if it is not required to begin your career, earning an advanced degree can show current or prospective employers your commitment to your chosen industry, and help you get ahead.
Is a master's degree worth it? It can improve your career opportunities in many ways.

How Do You Choose Which MA Degree To Pursue?
You can start your path to a master's degree by visiting the website of a college or university that interests you and reviewing their degree offerings, course catalogs, and program/course outcomes, to see what sounds interesting.
It's also definitely a good idea to speak with an advisor – whether that's an admission counselor, a mentor, or your manager – about your professional goals, as they may be helpful in choosing your master's program.
As you consider earning your master's degree, it's important to consider your overall "Why." An advanced degree certainly holds its own respect in the workforce and with hiring managers and can open doors for you just by having one. But that alone is not the best reason to go after your MA degree.
You should have a clear understanding of your own specific reasons for wanting your MA degree:
What do you hope to achieve in your profession by earning one? What are the potential benefits to your career?
What is the return on investment of your time and tuition to accomplish it? Do you have the bandwidth to commit to the required course load?
What programs are you interested in that will steer your career in the right direction?
Once this research and prep work have been done, you and your advisor can better tailor your degree to suit your goals.
How Do You Get an MA Degree?
Now that you have clarified your 'why' and your goals, it's time to investigate and initiate the application process.
Applying for Your Master's Degree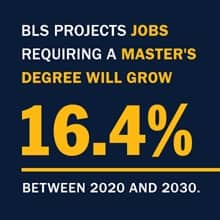 Thankfully, those pursuing degrees in our busy modern world have more opportunities to accommodate their schedules by taking advantage of an online master's education. Getting a master's degree online can make it attainable by providing flexible windows for learning and lesson completion, on your own time. Online courses have also been extremely beneficial in continuing education programs – whether you're navigating global health challenges, military moves and deployments, or a demanding work schedule.
Once you have researched schools and programs that fit your life, it's time to look into the application process and how to go about it. You will need to fill out an application, often online, and provide transcripts of your previous education, as well as any other program-specific requirements, with your undergraduate GPA and conferral date.
You may also want to look into financial aid or by filling out the FAFSA – or Free Application for Federal Student Aid. Many schools have counselors and advisors to help with each step.
Attaining Your Master's Degree
Master's programs can range from 30-60 credits, though exact credit requirements can vary between programs. In addition to regular coursework, some types of master's degree programs may require:
An Internship
If your master's degree program requires an internship, your workload and course schedule should be planned with this in mind. Some course loads are so heavy that internships may not be possible. Those that do require them often give students credit for the internship and help with placement. Some offer you the option of completing an internship instead of a thesis.
Clinical Fieldwork or Other Hands-on Learning Activities
Clinical fieldwork can mean supervised, direct client-contact experience. Experiential learning activities can include hands-on laboratory experiments, internships, practicums, field exercises, study abroad and more.
A Capstone Project or Thesis
A capstone project addresses and attempts to find a solution to a problem in your field, by applying research and your understanding to the issue. A thesis seeks to create new knowledge.
What are Some Good MA Degrees?
There are many Master of Arts degrees you can pursue. Think of it this way: All industries need people with this background and the skills that come with it.
Whether you're continuing the area of study you selected for your undergraduate degree, or pursuing a new direction, your master's degree can help springboard your goals. For instance: Your BA in Communication could lead you to earn an MA in Communication or perhaps focusing further with a concentration, like public relations. Your Bachelor of Arts in English could advance into an MA in English or a master's in creative writing which can lead you into fiction, nonfiction or screenwriting.
What Careers Can You Get With an MA Degree?
Some popular career options that could open up to you with an MA degree could include:
MA in English
A strong mastery of language and expressing yourself in writing and presentations can lead to many dynamic roles, including:
Public relations specialists and managers – Public relations specialists and managers create and maintain a favorable public image for the organization, client or often celebrity they represent, and direct the creation of materials that will enhance the public's image of that person or company. According to the BLS, the 2020 median annual salary estimate for these types of PR roles was $62,810 for public relations specialists and $118,430 for public relations managers.
Technical writer – With the increase of high-tech jobs and the advancements in STEM, technical writers with high level writing and comprehension skills will continue to be in high demand. They prepare instruction manuals, how-to guides, journal articles, and other supporting documents to communicate complex and technical information more easily. BLS estimates these median salaries to be $74,650.
Other careers suitable for people with an MA in English include fundraising, nonprofit administration, advertising and marketing.
MA in English and Creative Writing
Having strong writing skills has the benefit of being something you can do anywhere – remotely, on location, in an office environment or at home. Because of this, writing may also be more immune to outside factors causing layoffs or downsizing, such as the recent pandemic. The BLS notes that 68% of writers are independent and self-employed. It also reports the median annual wage for writers and authors was $67,120 in May 2020, which can vary depending on which industry you are writing for.
Screenwriter – Screenwriters write or adapt a film's story into a script. Sometimes they adapt a novel or a play, or the story may be based on actual events. Other times, screenwriters write the script from their own ideas.
Editor – Editors proofread and correct content for published materials and online content, and can also plan and revise content. There can be opportunities for a good editor across many industries, including in business and in journalism. The BLS reports the median salary as $63,400.
Other careers suitable for people with an MA in English and Creative Writing include fiction or nonfiction writing, publishing, marketing and communications, education or in business applications.
MA in Clinical Mental Health Counseling
Helping others can be a richly rewarding occupation. There are many ways to assist members of the community, whether they're struggling with addictions, abuse, trauma or societal challenges. Earning an MA in Counseling will prepare you to become a licensed clinical mental health counselor (note that licensing requirements vary by state).
Mental health or substance abuse counselor – Substance abuse, behavioral disorder, and mental health counselors provide treatment and advise people who suffer from alcoholism, drug addiction, or other mental or behavioral problems. The field is projected to grow 23% from 2020 to 2030, much higher than other industries. The median pay for these jobs is reported at $47,660 by BLS.
MA in History
It's critical to a society's advancement that its citizens acknowledge and remember its history. A master's in history can be a valuable cache of knowledge and understanding that can be applicable to many fields:
Archivist – Archivists, curators, museum technicians, and conservators oversee institutions' collections, such as of historical items or of artwork, and they prepare and restore items in those collections. Archivists can work in museums, historical sites, governments, colleges and universities, corporations, and other institutions. The median pay was $52,140 in May 2020.
Journalist – News analysts, reporters, and journalists keep the public updated about current events and noteworthy information; knowing current events and their historical roots can make your journalism writing and reporting more compelling and well-rounded.
Other careers suitable for people with an MA in History include museum director or collection curator, editor, educator, historian, or records manager.
MA in Communication
No matter what field you go into, strong communication skills are a must and will always serve you well. If you enjoy relating information and compelling stories to the public with persuasive writing and presentation, an MA in Communication can lead you to:
Public Relations
Market research analyst – Many companies rely on market research analysts to study industry-specific conditions and to examine potential sales of a product or service.
Other careers in public relations can include public relations specialist or public relations and fundraising managers; and positions in advertising, promotions and marketing management.
New Media Marketing
Social media specialist – Now more than ever, much of a company's public persona and its news/press release distribution occurs via social media. As more new media marketing avenues develop, a social media specialist will be pivotal to getting an organization's message out to the public, and potential clients, in the best manner.
Other career paths in New Media Marketing include becoming a marketing manager, editor or other public relations specialist.
Is an MA Worth It?
Your master's degree can enrich your career through deeper knowledge of your field, and help you develop your goals to get ahead and flourish. With a greater understanding of your discipline, along with potentially higher salary and more opportunities, an MA degree is worth investigating and pursuing.
Kathleen Palmer is an award-winning journalist and writer.
Explore more content like this article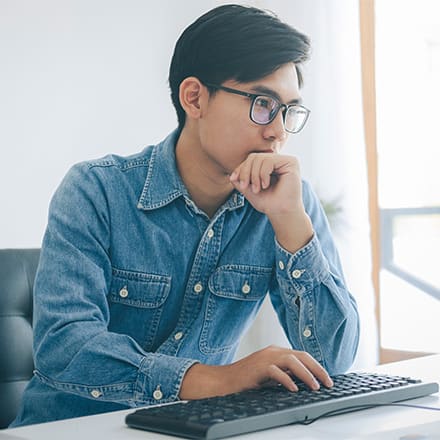 October 15, 2021
Generally taking only two years to complete, an associate degree provides foundational academic knowledge and technical expertise for a variety of career fields without the time and financial investment of a four-year degree.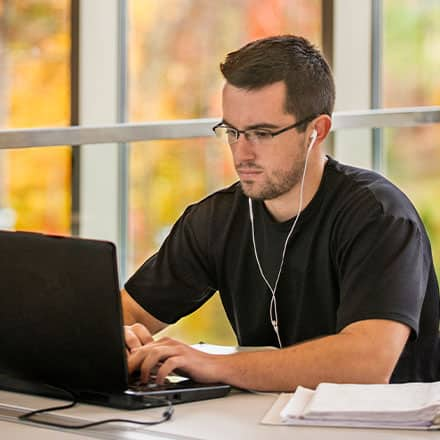 October 12, 2021
There's a clear benefit to getting an associate degree. Workers with an associate degree had median weekly earnings of $862, $132 more than people with a high school diploma alone, according to BLS.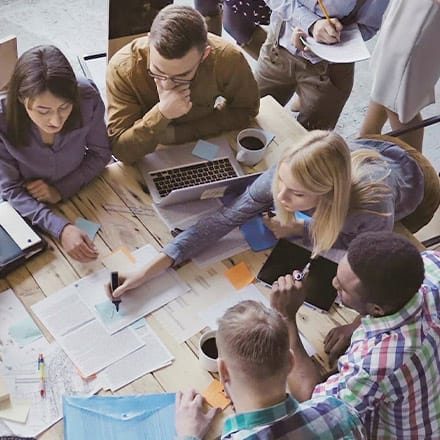 October 01, 2021
Critical thinking is a vital skill, yet it's often neglected. Starting with a clear definition of critical thinking allows us to identify the associated skills that we want to imbue in our students and ourselves.