Boost Your Marketing Career
$627 per credit for 15 credits
Complete in as little as 8 months
Start your path toward an advanced career in marketing
Upskill for the job you want
Relevant and timely course content
Option for Hootsuite and HubSpot-aligned content
Graduate Certificate in Marketing Program Overview
The online Marketing Graduate Certificate from Southern New Hampshire University focuses on several key marketing components and how each is integrated into an overall business plan.
From implementing online marketing strategies to using analytics to strengthen customer relationships, you can explore the best practices companies use to successfully market their products and services in this program.
The marketing certificate online program also offers you the flexibility to choose from a selection of courses that best meet your interests, including relationship-selling strategies and brand management. The graduate-level coursework is ideal for those who wish to focus on one area of marketing as well as those who need to learn about several aspects of the field.
Earning your graduate certificate in marketing can help you compete for highly coveted marketing positions. You'll gain a keen understanding of the tools, technology and tactics needed to successfully market goods and services – in both the for-profit and nonprofit sectors.
Learn how to:
Examine consumer and organizational needs
Select a target market and conducting marketing research
Execute marketing efforts effectively and efficiently
Career Outlook
The opportunities for someone with a graduate marketing certificate are almost endless, since many companies are seeking those with expertise in the area to assist with their marketing efforts.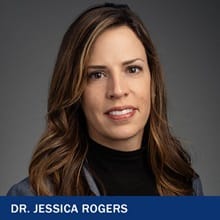 "This certificate gives a student the opportunity to explore marketing in general, or even target a specific area of marketing to explore further. This allows for actionable opportunities to address strengths or weaknesses from a professional perspective," said Dr. Jessica Rogers, senior associate dean at SNHU.
So whether you're looking to explore marketing from a high-level perspective or target a niche area, opportunities for those with a graduate marketing certificate continue to increase as more businesses and organizations realize that well-executed marketing is critical for reaching their goals.
The U.S. Bureau of Labor Statistics reports employment for marketing managers is expected to increase by 10% through 2031.1 The BLS also reports that those working in this industry earned a median annual salary of $135,030 in 2021.1
Earning your marketing certificate could give you a leg up on the competition. People who earn their online graduate certificates in marketing may have extra knowledge and learnings at their disposal. With a marketing certificate, you could land yourself a role at an advertising agency or in house at one of your favorite brands.
According to the BLS, people in marketing roles can find themselves:
Working with department heads to discuss budgets, contracts and marketing plans
Planning multi-channel promotional advertising campaigns for broadcast, print, digital and more
Initiating market research studies and analyzing findings to understand consumer behavior
Meeting with clients to discuss ongoing marketing efforts
Overseeing the hiring and management of advertising, promotions and marketing staff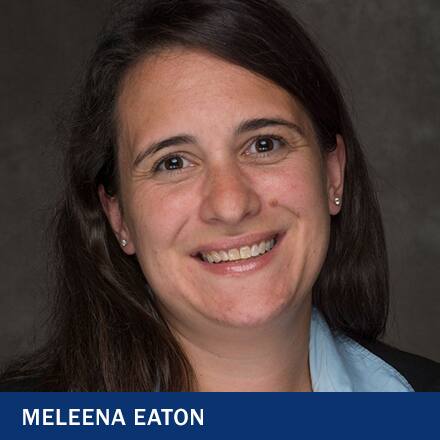 For those looking to go an extra mile for their expertise, SNHU has a few master's-level degrees for marketing. "Marketing is a broad and exciting subject with many avenues of study," said Meleena Eaton, associate dean. "For those students interested in continuing their education, we have designed our concentration to scaffold into our Master's in Marketing. Making it easy for students to earn their Certification and then move right into a Master's program."
You could pursue a master's in marketing, and with four concentrations to choose from (digital marketing, new media and communications, marketing research and analytics, and social media marketing), you can customize it to meet your unique career goals. Plus, the courses in the certificate program can all be worked into the general track MS degree.
Additionally, SNHU offers an online MBA, including several career-focused such as the MBA in Marketing. Another ideal option for you could be the online Master of Arts in Communication with a concentration in New Media and Marketing. This is a uniquely crafted program designed to train professionals in the ever-changing technological and business world of today, with marketing-specific courses to create a personalized education for your career path.
Start Your Journey Toward an Online Marketing Certificate
Why SNHU For Your Graduate Certificate in Marketing
Flexible
With no set class meeting times, you can learn on your schedule and access online course materials 24/7.
Affordable
As part of our mission to make higher education more accessible, we're committed to keeping our tuition rates low. In fact, we offer some of the lowest online tuition rates in the nation.
Prior coursework and work experience could also help you save time and money. SNHU's transfer policy allows you to transfer up to 12 credits from your previous institution. You could also earn college credit for previous work experience.
Respected
Founded in 1932, Southern New Hampshire University is a private, nonprofit institution with over 160,000 graduates across the country. SNHU is accredited by the New England Commission of Higher Education (NECHE), a regional accreditor, which advocates for institutional improvement and public assurance of quality.
Recently, SNHU has been nationally recognized for leading the way toward more innovative, affordable and achievable education:
"Most Innovative" regional university honors from U.S. News & World Report each year since 2015
A $1 million grant from Google.org to explore soft skills assessments for high-need youth
Recognition as a 2017 Digital Learning Innovator by the Online Learning Consortium
Network
At Southern New Hampshire University, you'll have access to a powerful network of more than 300,000 students, alumni and staff that can help support you long after graduation. Our instructors offer relevant, real-world expertise to help you understand and navigate the field. Plus, with our growing, nationwide alumni network, you'll have the potential to tap into a number of internship and career opportunities.
93.6% of online students would recommend SNHU (according to a 2022 survey with 17,000+ respondents). Discover why SNHU may be right for you.
Expanding access to quality higher education means removing the barriers that may stand between you and your degree. That's why you can apply at any time and get a decision within days of submitting all required materials:
Acceptance decisions are made on a rolling basis throughout the year for our 5 graduate terms.
If you're ready to apply, follow these simple steps to get the process going:
Courses & Curriculum
In the graduate marketing certificate online program, you can gain a foundation in marketing strategies and develop the latest marketing skills in the areas that interest you the most.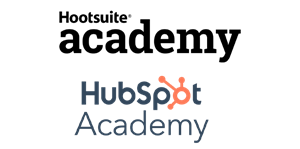 Some courses are even designed to help you develop the necessary skills you'll need to earn additional certifications from respected organizations like HubSpot and Hootsuite.
The cornerstone of this certificate is the course Marketing Strategies, which is designed to teach you graduate-level knowledge of how businesses find and balance the needs of their consumers and partners. You'll learn how to conduct market research to evaluate these needs and develop a strategy to share your product or service, including pricing, promotion and distribution.
You'll then get to choose from a wide range of SNHU marketing courses to satisfy your remaining 12 credits. That way, you can concentrate on mastering the skills you really care about. You can learn how to study consumer behavior, advertisement designs, the use of social media, brand management, tracking statistics and more.
You can also prepare for specific certifications during your program. Marketing 655 can prepare you for HubSpot Social Media Certification while Marketing 665 can prepare you for Hubspot Content Marketing Certification and Hubspot Email Marketing Certification.
In your certificate program, you can choose to master social media. It's not just trendy pictures and chatting with consumers – the backbone of social media marketing is actually content, which can be optimized for SEO leading to strong analytics. You can learn how to read these analytics and calculate the success of your campaign based on data like reach, impressions, interactions and shares.
While mathematics is the foundation of understanding how your marketing is working – even opinion surveys are analyzed using statistics – beyond the numbers, marketers must have strong communication skills. Both written and verbal communications are important to effectively inform their audience. You must also be able to work well in a team, collaborate with your teammates, follow guidelines from your superiors and deliver the vision of the organization.
Marketers accurately work within guidelines, rules and standards (including legal and ethical principles), but creativity is a skill that may help you stand out, or help drive projects forward and better. In your courses, you'll have the opportunity to stretch your creative muscles and find a marketing area you enjoy.
The path to completion is flexible. Choose the elective courses that will fit your goals and earn your certificate your way.
List of Courses
Courses May Include
Graduate Certificate Marketing
MKT 500
Marketing Strategies
This course is a study of the activity by which organizations discover consumer and other organizations' needs and wants, and then provide satisfaction through a mutually beneficial relationship. Students will explore the topics of selecting a target market, conducting marketing research, and designing product, price, promotional, and distribution strategies through the development of a marketing plan.
Total Credits: 15
Minimum Hardware Requirements
| Component Type | PC (Windows OS) | Apple (Mac OS) |
| --- | --- | --- |
| Operating System | Currently supported operating system from Microsoft. | Currently supported operating system from Apple. |
| Memory (RAM) | 8GB or higher | 8GB or higher |
| Hard Drive | 100GB or higher | 100GB or higher |
| Antivirus Software | Required for campus students. Strongly recommended for online students. | Required for campus students. Strongly recommended for online students. |
| SNHU Purchase Programs | | |
| Internet/ Bandwidth | 5 Mbps Download, 1 Mbps Upload and less than 100 ms Latency | 5 Mbps Download, 1 Mbps Upload and less than 100 ms Latency |
Notes:
Laptop or desktop?  Whichever you choose depends on your personal preference and work style, though laptops tend to offer more flexibility.
Note:  Chromebooks (Chrome OS) and iPads (iOS) do not meet the minimum requirements for coursework at SNHU. These offer limited functionality and do not work with some course technologies. They are not acceptable as the only device you use for coursework. While these devices are convenient and may be used for some course functions, they cannot be your primary device. SNHU does, however, have an affordable laptop option that it recommends: Dell Latitude 3301 with Windows 10.
Office 365 Pro Plus is available free of charge to all SNHU students and faculty. The Office suite will remain free while you are a student at SNHU. Upon graduation you may convert to a paid subscription if you wish. Terms subject to change at Microsoft's discretion. Review system requirements for Microsoft 365 plans for business, education and government.
Antivirus software: Check with your ISP as they may offer antivirus software free of charge to subscribers.
Tuition & Fees
At SNHU, we're committed to making education more accessible, by making it more affordable.
Beyond low tuition rates, we help our students save through transfer credits, credit for prior learning, grants and scholarships, tuition assistance and more. U.S. service members, both full and part time, as well as the spouses of those on active duty are also eligible for a 25% tuition discount.
This certificate is not eligible for federal financial aid. Students seeking alternatives to federal financial aid can explore tuition assistance, grants and scholarships, as well as private loans. To learn more about private loans, visit our Funding Your Education with Student Loans page.
Online Graduate Programs
Per Course
Per Credit Hour
Annual Cost for 15 credits
Degree/Certificates
$1,881
$627
$9,405
Degree/Certificates
(U.S. service members, both full and part time, and the spouses of those on active duty)*
$1,410
$470
$7,050
Tuition rates are subject to change and are reviewed annually.
*Note: students receiving this rate are not eligible for additional discounts.
Additional Costs:
No Application Fee, Course Materials ($ varies by course)
Frequently Asked Questions
Is a marketing certificate worth it?
Earning a certificate in marketing is a great addition to your degree, whether you earned one related to marketing or not, to help you reach upward in your career or to move towards the marketing field.
A certificate program is a curriculum designed to teach you the skills and knowledge fit for a successful career in the field of choice. This is different from a certification program which is to verify the competencies of those with prior experience in the field.
There are different areas in marketing you could work in. For example, if social media interests you, you could consider a Social Media Certificate. But if marketing as a whole interests you, and you'd like to expand your expertise beyond the social media realm, perhaps you should consider the broader Marketing Graduate Certificate from Southern New Hampshire University.
Social media has become a powerful global tool for organizations to market their product or service, as well as receiving instant feedback from consumers and being able to share information just as quickly. Organizations need a marketer who can take all the feedback and turn it into something meaningful, something that drives their decisions forward. Marketers with a particular focus on social media may also help develop campaigns or strategies to guide existing ones. If that sounds like you, our Social Media Graduate Certificate may be the best choice.
In SNHU's broader Marketing Graduate Certificate program, you could learn how to approach many different kinds of projects, from simple handheld products to a business proposition itself. It's a great stepping-stone to a degree program in marketing or a way to learn new skills in a specific area. It can also help individuals interested in a career change gain some skills before committing to a full degree.
You can learn about all kinds of marketing approaches and strategies no matter which graduate certificate program you choose.
Which certificate is best for digital marketing?
A large part of marketing and related analysis now is done online or otherwise through a computer, like a digital billboard or tracking visitor statistics on your website.
If you are interested in a career specifically in digital marketing, SNHU's curriculum for a graduate certificate in marketing includes the student's choice of 12 credits from the marketing subject. Course choices may include:
Strategic Digital Marketing
Digital Story Telling and Branding
Digital Analytics
Digital Advertising
Online Marketing Channels
SNHU also offers a certificate in social media marketing for a specific area of digital marketing using social media platforms. With billions of eyes on social media feeds every day, it's an incredible tool to harness for your marketing plans.
No matter which certificate you choose, digital marketing can be a part of your learning experience at SNHU.
What can I do with a certificate in marketing?
Whether you have a degree in marketing or in an unrelated field, a certificate in marketing can be a great addition. As a graduate-level program, SNHU's marketing certificate pairs well with a master's degree or it could give your bachelor's degree an extra boost and potentially get you working in marketing if you haven't received formal training.
In order to pursue career paths in marketing, it's recommended to hold a bachelor's degree or higher. SNHU does require at least a bachelor's degree to apply for the graduate certificate programs.
These master's-level courses could help you build the skills needed for you to advance your career toward managerial positions.
The U.S. Bureau of Labor Statistics describes marketing managers' roles as analysis of market trends, opportunities in market gaps, advising and assisting in product development and creating marketing plans for the organization's products or services.
You may lead a team in responding to how your product is doing, balancing the price to meet both consumer and business needs, and you may also work with public relations and sales teams to make these roles possible.
Marketing is about developing a plan and seeing it through, making adjustments along the way to make it the best it can be.
How can I get into marketing?
To pursue a career in marketing, the U.S. Bureau of Labor Statistics recommends at least a bachelor's degree. This could be in marketing but you may also be qualified for similar positions with a BA in journalism or advertising.1
A graduate-level certificate in marketing would also be a great choice to add to your degree to point even more directly toward a marketing position whether you have a suggested major degree or not.
Showing that you can do the work is what really matters. Prior experience in related fields is always helpful, and working in sales or public relations translate well to a marketing job.1
Then, displaying strong key skills can be just what you need. Analytical skills are a foundation in marketing. If yours aren't that strong, you can learn and/or further develop them throughout your curriculum toward your degree or certificate at SNHU.
Additionally, strong communication, organizational and managerial skills are at the core of this profession. Being able to choose wisely and quickly, create plans, direct others professionally and clearly express yourself are the key skills that can help you work in organizations.
This certificate is accredited by the Accreditation Council for Business Schools and Programs (ACBSP). Student achievement data can be found on College Navigator.
Related Articles
If you have worked for a bad leader, you likely already have the answer to why good leadership matters. Good leadership can make the difference between enjoying your job and tolerating your job. Here are 10 qualities of a good leader that can benefit teams and organizations.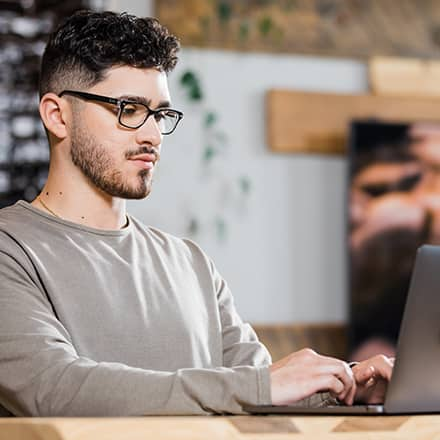 The fundamentals of digital marketing, or internet-based marketing efforts, refer to the guiding principles that can help lead your strategy and result in successful marketing campaigns. Digital marketing is all about sharing content with the aim of engaging and influencing potential customers.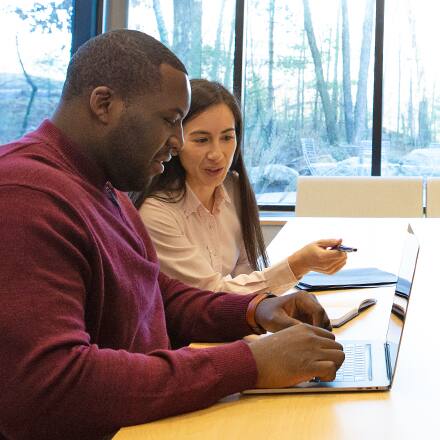 When it comes to pursuing an advanced business degree, you've got options. Two popular choices are the Master of Business Administration (MBA) and a Master of Science (MS). But which degree is right for you?
References
1Bureau of Labor Statistics, U.S. Department of Labor, Occupational Outlook Handbook, on the internet at https://www.bls.gov/ooh/management/advertising-promotions-and-marketing-managers.htm (viewed Nov. 8, 2022).
Cited projections may not reflect local and/or short-term economic or job conditions and do not guarantee actual job growth.