Gain Essential Accounting Knowledge with an Accounting Certificate from SNHU
Enhance your knowledge of accounting principles and practices with an Accounting Certificate, available on campus from Southern New Hampshire University. Whether the certificate in accounting is your first step toward a degree or a means to enhance your skills, the program provides the training you'll need in today's competitive workplace. You'll learn how to interpret and use financial statements and apply essential financial and managerial accounting principles and practices.
See Yourself Succeed in Accounting
SNHU's undergraduate accounting certificate will provide you with the basic accounting skills you'll need to succeed in an entry-level position.
Founded in 1932, SNHU began as an accounting and secretarial school, offering night classes for bookkeepers to help them grow their careers. Today, the university has evolved its accounting programs both on campus in Manchester, NH, and online for learners across the globe.
Want to take a few classes without committing to a 4-year degree? This certificate program, which only takes 4 courses to finish, could be right for you. And if you decide to keep going, those credits will transfer directly into a Bachelor of Science (BS) in Accounting.
As a private, nonprofit university, SNHU has one mission - to help you see yourself succeed. The benefits of earning your accounting certificate at SNHU include:
Supportive community. Join the SNHU campus community of students who are closely connected with faculty and staff dedicated to your success
Affordability. It's our mission to make higher education more accessible. That's why, SNHU is one of the most affordable private, nonprofit universities in New Hampshire.
Accessible faculty. Learn from highly credentialed faculty who are experts in their fields and interact with you in the classroom, dining hall, fitness center and the stands
Opportunity. Tap into our nationwide network of alumni and strong connections with employers for internship and career opportunities
Campus experience. Enjoy more than 50 student clubs, champion Division II athletics and fun events on our 300-acre campus in Manchester, N.H., named a "Best Place to Live" by Money magazine
Internships & Outcomes
By enrolling in SNHU's accounting certificate program, you'll receive a solid foundation in accounting principles and practices to prepare you for entry-level accounting positions in nearly every industry.
Accounting is a growing occupation. The U.S. Bureau of Labor Statistics projects employment of accountants and auditors will increase 11% by 2022. While typical entry-level education for these roles is a bachelor's degree, an accounting certificate can help put you on track to an advanced education in the field.1
Curriculum
The curriculum will give you a foundation in essential accounting principles and practices. Courses are taught by instructors with professional credentials and experience in accounting and taxation.
List of Courses
Courses May Include
Certificate in Accounting Campus
ACC 201
Financial Accounting
Students will learn the steps of the accounting cycle and how to prepare financial statements in accordance with industry established rules and regulations. Students will develop skills needed to analyze financial accounting information, communicate this information to stakeholders, and understand the accounting procedures that produce this information.
ACC 202
Managerial Accounting
Students will explore the financial impact of short-term and long-term business decisions. By learning how accounting and other productivity information can be used to assess and improve performance of an organization, managers will be provided the essential information they need to execute growth strategies and select opportunities that create business value.
ACC 317
Intermediate Accounting I
In this course, students will take an in-depth look at financial statement elements and the interplay of various financial transactions represented on a financial statement. Students will apply theoretical frameworks and research accounting principles and concepts for the proper preparation and interpretation of financial statements. Students will utilize authentic industry tools and technologies to prepare financial statements and connect concepts learned to the importance of financial information for its users.
ACC 330
Federal Taxation I
In this course, students will learn about current US tax laws and the Internal Revenue Code (IRC), as well as the relevant source documents, associated with federal tax returns for individuals. Students will research and apply the appropriate tax laws in relation to the specific circumstances and tax liabilities. Students will prepare federal tax returns and communicate various tax return information to stakeholders.
Total Credits: 18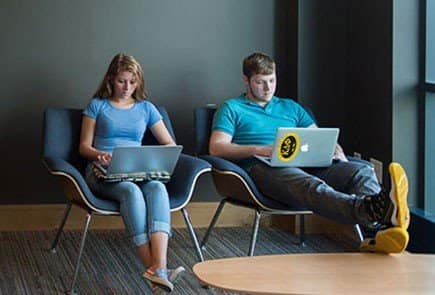 Campus Undergraduate Tuition
Our Manchester campus aims to keep tuition and related costs low for our students so that you can pursue your degree and your goals.
Note: This certificate program is not eligible for federal financial aid.
This certificate is accredited by the Accreditation Council for Business Schools and Programs (ACBSP). Student achievement data can be found on College Navigator.
Related Articles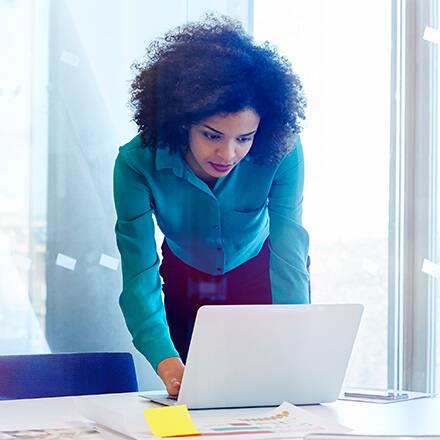 A business administration degree is a broad program that prepares you to tackle today's toughest business challenges. With this core business knowledge you'll be ready to contribute towards the bottom line of any organization in the areas of accounting, finance, human resources, marketing and more.
If you have worked for a bad leader, you likely already have the answer to why good leadership matters. Good leadership can make the difference between enjoying your job and tolerating your job. Here are 10 qualities of good leaders.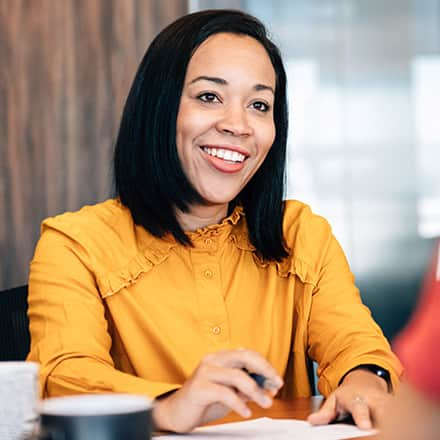 Human resources management plays an important role in the long-term success of an organization and its workforce. Interested in exploring how to become a human resources manager? SNHU adjunct faculty with years of HR experience share their best advice to get started in this evolving field.
References
1 Bureau of Labor Statistics, U.S. Department of Labor, Occupational Outlook Handbook, on the Internet, at: https://www.bls.gov/ooh/business-and-financial/accountants-and-auditors.htm (viewed June 6, 2022).
Cited projections may not reflect local and/or short-term economic or job conditions and do not guarantee actual job growth.