Leadership in Public Service (Graduate Certificate)
Be a Leader for Good with a Graduate Certificate in Public Service Leadership
The Leadership in Public Service Graduate Certificate will help you fine tune critical leadership skills and apply them to community organizations. You'll gain the foundation you need to successfully lead, collaborate and solve administrative challenges in public and nonprofit sectors.
This graduate certificate is ideal for students who are looking for a specialized, affordable fast track to supplement their bachelor's or master's degree and advance their public service career.
This program is not currently open for summer 2023 enrollment.
See Yourself Succeed in Public Service Leadership
Learn about public service leadership from expert faculty who bring real-world experiences into the classroom. Develop understanding of business practices in the context of community-building. Use cutting-edge technology and hone your critical-thinking and problem-solving skills while learning to be an effective leader.
As a private, nonprofit university, SNHU has one mission - to help you see yourself succeed. The benefits of earning a graduate certificate in public service leadership are:
Supportive community. Join the SNHU campus community of students who are closely connected with faculty and staff dedicated to your success.
Affordability. It's our mission to make higher education more accessible. That's why, SNHU is one of the most affordable private, nonprofit universities in New Hampshire.
Accessible faculty. Learn from highly credentialed faculty members who are experts in their fields and bring their professional experience directly to you in the classroom.
Opportunity. Tap into our nationwide network of alumni and strong connections with employers for internship and career opportunities.
Campus experience. Enjoy more than 50 student clubs, Division II athletics, and fun events on our 300-acre campus in Manchester, N.H., named a "Best Place to Live" by Money magazine.
Internships & Outcomes
Upon completing this certificate program, you'll be better prepared for various leadership roles in public and nonprofit sectors.
According to the U.S. Bureau of Labor Statistics, job prospects for social and community service managers are set to soar 18% through 2026 – much faster than the national average.* These projections are based on a growing need for elderly care, substance abuse treatment and mental health-related services.
Curriculum
This certificate program will help students evaluate business and societal trends in public sector organizations, as well as integrate shared leadership, group processes and organizational learning theories into strategic leadership.
List of Courses
Courses May Include
Graduate Certificate Leadership in Public Service
OL 500
Human Behavior in Organizations
This course is a study of individuals and groups and their interaction. Students examine theories of motivation, communication, leadership, power and change with practical relation to contemporary issues. They also study organizations for key design variables and reward systems aimed at improved performance and organizational efficiency through employee motivational programs, participative management and cooperative decision making.
OL 670
Organizational Leadership
This course combines theory and practice by encouraging students to learn traditional and contemporary leadership theories and apply them to the analysis of the behavior of business managers, entrepreneurs and other recognized individuals. This course includes readings, cases, exercises and numerous examples of effective leadership models. Areas covered include the societal evolution of leadership; the leadership roles of strategy, vision and transformational change; the development of leaders; the leadership responsibilities of creating effective teams, organizations and cultures; the exploration of different leadership styles; and current popular approaches to leadership theory.
PAD 630
Foundations of Public Administration
This course is designed to introduce students to the foundations and constraints that form the environment of the public administration. It will encourage and enable the view of governance issues through the eyes of a public administrator. The course is structured to provide basic skills and set the context of contemporary political, social, economic, and administrative realities. It explores responsive, equitable, effective, efficient, and accountable governance processes, public policies, and institutional-based programs. It also examines, from a multidisciplinary perspective, those essential competencies, values, and issues important to public service organizations and the importance of public policy at the local, state, national and international levels.
PAD 631
Strategic Management in Public Service
This course is designed to provide an academic foundation to applied strategic management in public service. Identifying the factors that differentiate public service from the private sector, strategic planning and the implications those differences have for managers. Emphasis is placed on applied strategic planning and management including how to create a mission statement, conduct a SWOT analysis, conduct a stakeholder analysis, writing goals and objectives, and how to design and implement a performance measurement and management system. Current approaches to strategic management used by federal, state, local, and non-profit organizations are emphasized.
Total Credits: 12
Graduate Tuition
Our Manchester campus aims to keep tuition and related costs low for our students so that you can pursue your degree and your goals.
Beyond low tuition rates, we help our students save through transfer credits, credit for prior learning, grants and scholarships, tuition assistance and more.
This certificate is not eligible for federal financial aid. Students seeking alternatives to federal financial aid can explore tuition assistance, grants and scholarships, as well as private loans. To learn more about private loans, visit our Funding Your Education with Student Loans page.
Related Articles
Frederico Curty '23G was already a firm believer in the importance of education when he earned his Master of Science (MS) in Higher Education Administration in 2023. But he said he learned how valuable it is to be supported while earning your degree – especially as a dad.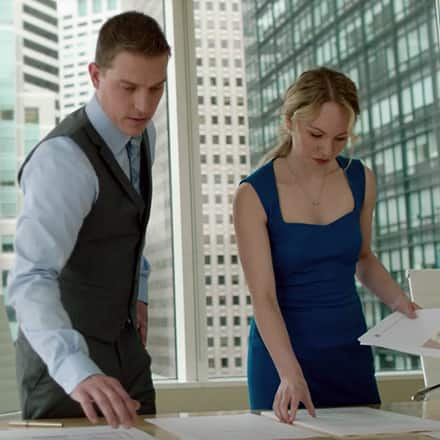 A master's degree comes after a bachelor's degree and is typically a two-year academic program that allows you to specialize in a subject area of your choice. Some common types of master's degrees you can choose from include: Master of Arts, Master of Science and Master of Business Administration.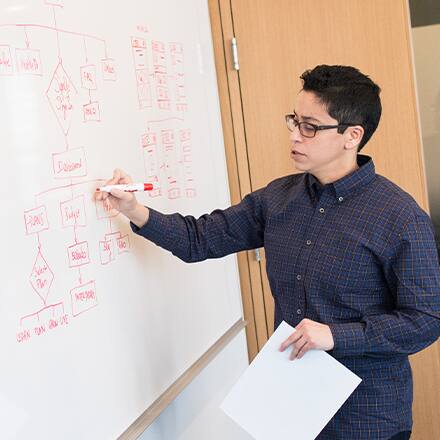 Everyone has a different style of learning. Through understanding the styles of study and note-taking that suit you best and knowing about different strategies for activating your learning, you can maximize your learning experience with formal education, and in all areas of life.
*Bureau of Labor Statistics, U.S. Department of Labor, Occupational Outlook Handbook, on the Internet, at https://www.bls.gov/ooh/management/social-and-community-service-managers.htm (viewed online July 12, 2018). Cited projections may not reflect local and/or short-term economic or job conditions and do not guarantee actual job growth.