Graduate Certificate in Professional Study
Give Your Teaching Career a Boost with a Professional Study Graduate Certificate
If you would like to advance your professional career by pursuing additional coursework beyond your degree, a Graduate Certificate of Professional Study within the field of education from Southern New Hampshire University can provide you with the opportunity to engage with a broad range of topics. Earning your graduate certificate is a great way to add to your teaching résumé while enhancing your understanding of important educational concepts and strategies.
This field-based certificate program, available through the SNHU Vermont Campus, is ideal for practicing educators seeking applied learning and professional development opportunities within the topic areas of curriculum, assessment and evaluation, education technology, learning and development, and teacher leadership.
Although this program is currently available in a limited number of districts within the state of Vermont, we encourage you to reach out to the SNHU Vermont Campus at info@snhuvt.org if you are interested in participating or learning more.
See Yourself Succeed with a Professional Study Graduate Certificate from SNHU
The field-based Professional Study Graduate Certificate program in education at SNHU allows you to choose from the following five subject areas: Curriculum, Assessment and Evaluation, Education Technology, Learning and Development, and Teacher Leadership. This is a 15-credit program, and you will select five three-credit courses to complete in accordance with your chosen topic.
As a private, nonprofit university, SNHU has one mission - to help you see yourself succeed. The benefits of enrolling in a field-based graduate program at SNHU include:
Convenience. Pursue your graduate degree or certificate where you work, and complete international field studies around your teaching schedule.
Supportive community. We have a deep understanding of how adults learn best, and we know all of our students personally. Our cohort model allows you to learn with colleagues.
Relevance. All course material and assignments apply directly to your classroom practice.
Affordability. It's our mission to make higher education more accessible. That's why, SNHU is one of the most affordable private, nonprofit universities in New Hampshire.
Constructivist classrooms. Our instructors design the classroom experience so that it begins with your experiences and builds toward exceptional practice in a collaborative manner.
Careers & Outcomes
The Professional Study program is designed to help educators advance their careers without committing to a full master's degree program. The goal of this program is to produce teachers who are prepared to impact their schools and their students in meaningful ways, both inside and outside of the classroom. Whether your goal is to develop new curriculum, become familiar with new teaching technology, or learn new leadership skills, SNHU can help you take the next step in your career.
Professional Study (Post-Master's Graduate Certificate)
In addition to the standard Professional Study Graduate Certificate in education program, SNHU also offers a Professional Study Post-Master's Graduate Certificate option. This program is similar to the standard graduate certificate version, but is designed for educators who have already earned their Master of Education. This program also features Curriculum, Assessment and Evaluation, Education Technology, Learning and Development, and Teacher Leadership as subject areas; however, many of the courses within the post-master's program cover more advanced topics.
Curriculum
With multiple pathways to choose from, the program will help you develop a deeper understanding of responsive, responsible teaching methods. Participants will plan and deliver purposeful learning opportunities that incorporate current research and best practices to engage students in meaningful ways. SNHU will help you learn to create strengths-based, inclusive, and collaborative learning communities in classrooms and schools. The program will also help you understand the need for professional analysis, innovation, and continually evolving professional strategies while evaluating your own personal growth, teaching practice development, and personal leadership.
List of Courses
Courses May Include
Graduate Certificate Professional Study
EDGR 610
Dimensions of Curriculum and Management
This course examines the knowledge and skills a professional educator needs to exercise leadership in curriculum development, implementation and assessment.
EDGR 620
Dimensions of Teaching/Instructional Technology
Is teaching an art or a science? In what ways can it be enhanced through technology? Course participants investigate the act of teaching and the integration of technology to construct relevant learning experiences for themselves and their students.
EDGR 635
Applications in Assessment/Evaluation
Students apply forms of assessment and evaluation learned in the first-level course to their own classrooms, school buildings or education systems.
EDGR 640
Dimensions of Leadership & Organization
Are teachers leaders? How has the role of the school administrator evolved? Students in this class examine the body of leadership research within the context of educational organizations and explore the relationship between leadership style and educational leadership.
Total Credits: 15
Graduate Tuition
Our Manchester campus aims to keep tuition and related costs low for our students so that you can pursue your degree and your goals.
Beyond low tuition rates, we help our students save through transfer credits, credit for prior learning, grants and scholarships, tuition assistance and more.
This certificate is not eligible for federal financial aid. Students seeking alternatives to federal financial aid can explore tuition assistance, grants and scholarships, as well as private loans. To learn more about private loans, visit our Funding Your Education with Student Loans page.
Related Articles
It's important to understand some of the basics of an undergraduate program when choosing a degree to pursue, like why or how a Bachelor of Arts may differ from a Bachelor of Science degree. Typically, each undergraduate program falls under one of these two categories.
A master's degree allows you to gain specialized knowledge and can make you more competitive in the job market. Both a Master of Arts (MA) and Master of Science (MS) are graduate degrees that help you gain expertise in your field by providing in-depth learning beyond the bachelor's degree.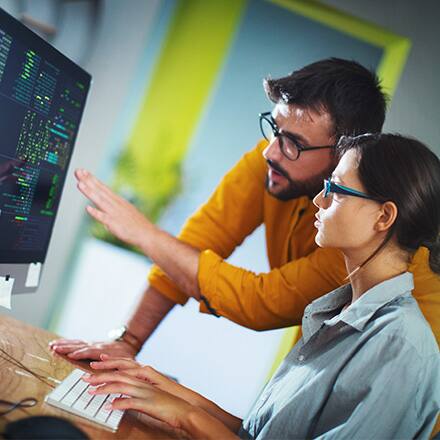 Whether you're just entering the job market or looking to change careers, experiential learning can increase your understanding of an industry, expand your professional network and begin to build a base of experience through internships and real-world projects with professional business partners.