Discover the inner workings and broad scope of the American justice system through the Justice Studies Law and Legal Process Certificate within Southern New Hampshire University's Justice Studies program. The law and legal process certificate helps prepare you to work in law enforcement, victim advocacy or court administration, just to name a few.
This certificate is ideal for those not enrolled in our AS or BS in Justice Studies, non-matriculated students, part-time students and other students as approved by the Department Chair.
See Yourself Succeed in Law & Legal Process
The SNHU law and legal process certificate is designed for those with a particular fascination with courtroom dramas and criminal investigations, as well as those seeking an entry-level position in criminal justice. It's also a smart way to upgrade your skills if you currently work in the field.
As a private, nonprofit university, SNHU has one mission - to help you see yourself succeed. The benefits of earning your law and legal process certificate at SNHU include:
Supportive community. Join the SNHU campus community of students who are closely connected with faculty and staff dedicated to your success.
Affordability. It's our mission to make higher education more accessible. That's why, SNHU is one of the most affordable private, nonprofit universities in New Hampshire.
Accomplished faculty. Learn from highly credentialed faculty who are experts in their fields and bring their professional experience directly to you in the classroom.
Opportunity. Tap into our nationwide network of alumni and strong connections with employers for internship and career opportunities.
Campus experience. Enjoy more than 50 student clubs, champion Division II athletics and fun events on our 300-acre campus in Manchester, NH, named a "Best Place to Live" by Money magazine.
Internships & Outcomes
Not only are careers in justice among the most respectable, many come with the security of a government sector job, including reliable health benefits and dependable pensions and retirement plans. They also offer high employability. The job outlook in the justice studies industry is healthy. According the U.S. Bureau of Labor Statistics, a wide variety of positions in government agencies such as the Federal Bureau of Investigation, Drug Enforcement Agency and U.S. Marshals Department are expected to see 13.4% growth through 2016.
SNHU's law and legal process certificate holders can go on to complete their AS or BS in Justice Studies. Those already in the workforce are better prepared for career advancement in court administration, law enforcement, federal service agencies, terrorism prevention, the courts, corrections, dispute resolution, victim advocacy, the military and more.
Curriculum
Law and legal process students look behind the scenes of the American justice system. Unlike programs that focus on only one aspect of the justice model, such as law enforcement, SNHU includes an overview of the justice system, criminal law, corrections systems, legal and social science research, and more.
Start with a foundational overview of our criminal justice system, the American legal tradition, and what's involved in judicial administration. From there, tailor your certificate to emphasize business, juvenile justice, forensic law, state and local government or other areas of interest.
List of Courses
Courses May Include
Certificate in Law and Legal Process Campus
JUS 101
Introduction to Criminal Justice
This course covers the nature, scope and impact of crime in the United States, independent and interdependent operations and procedures of police, courts and corrections, and introductory theories of crime and delinquency. The course introduces the justice model in a systematic way whereby students delve into the numerous components of the justice system including law enforcement, legal and judicial process and correctional operations. Career opportunities will be fully covered throughout the course.
JUS 261
Judicial Administration
An examination of the American judicial system, highlighting state, local, and federal tribunals, including an assessment of their hierarchy, subject matter jurisdiction, and administration. Also reviewed will be judicial reasoning, judicial process and the chief personnel responsible for judicial operations. More particularly the course will expose the various phases inherent in civil and criminal litigation including the concepts of jurisdiction, venue, parties and the pleadings that guide advocacy. Typical case calendars and dockets will be examined throughout the course so that students may acquire a complete understanding of the litigation process.
POL 306
The American Legal Tradition
This course offers a broad introduction to the American legal tradition, including the structure and function of the courts, the legal profession, legal education, and the politics of judicial selection. As an introduction to what it means to "think like a lawyer" in the United States, students learn how to write parts of a predictive legal memorandum of the type that first-year law students learn how to write, in which they analyze a legal issue of concern to hypothetical clients by applying the reasoning and conclusions in selected judicial opinions to the facts of the clients' case.
Total Credits: 12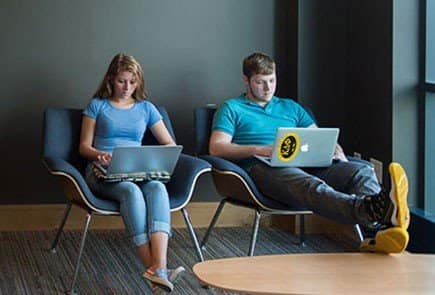 Campus Undergraduate Tuition
Our Manchester campus aims to keep tuition and related costs low for our students so that you can pursue your degree and your goals.
Beyond low tuition rates, we help our students save through transfer credits, credit for prior learning, grants and scholarships, tuition assistance and more.
This certificate is not eligible for federal financial aid. Students seeking alternatives to federal financial aid can explore tuition assistance, grants and scholarships, as well as private loans. To learn more about private loans, visit our Funding Your Education with Student Loans page.
Related Articles
With a career as a counselor, you can make a difference in the lives of others and open up a wide range of opportunities for yourself. Opportunities for counselors are growing as the field evolves. As a counselor, you could work in a hospital, rehab facility, human resources department or school.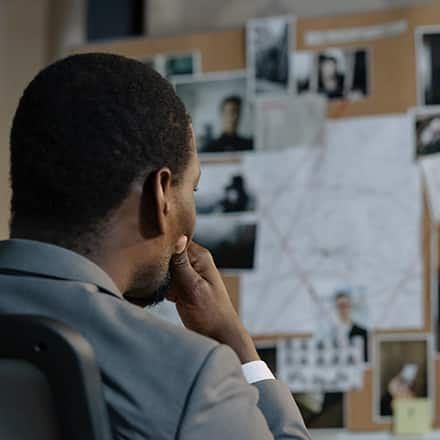 From comic book heroes, to television dramas, to reality-TV series and countless movies, being a detective is a profession that has intrigued audiences and captured collective imaginations across generations. But what it's really like to be a detective, and how do you become one?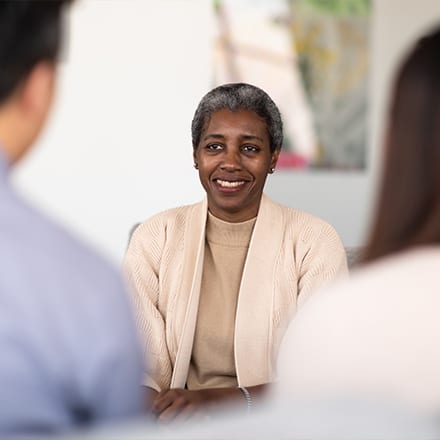 If you're fascinated by the mind and how an individual, community or organization thinks, earning a master's in psychology can lead you toward a career field that is engaging and growing. Help make the world a better place by engaging businesses, protecting the vulnerable and more.