Unmanned Aerial Systems Certificate
Prepare to Become a Drone Pilot with a UAS Certificate
As the interest in drones and their uses increases, so does the need for drone operators who meet the requirements to fly them. Southern New Hampshire University's Unmanned Aircraft Systems Certificate preps graduates to become certified remote pilots.
In 2018, more than 1 million drones had been registered with the Federal Aviation Administration (FAA).* The U.S. Department of Transportation noted that the increase could be attributed to the improvement in technology that allows the unmanned aircraft to seek out hazardous situations and even save lives. SNHU's campus certificate program can complement the skill set of those who work or plan to work in emergency management, insurance, transportation or infrastructure inspection or as a first responder.
Certificate developed in partnership with ArgenTech Solutions and endorsed by the New Hampshire Department of Transportation.
See registration page for dates and cost.
See Yourself Succeed as a Drone Operator
Taught by FAA-certified flight instructors, the Unmanned Aircraft Systems Certificate program also includes 16 hours of flight instruction time, giving you the hands-on experience you need to add drone-operational knowledge to your skill set.
As a private, nonprofit university, SNHU has one mission – to help you see yourself succeed. The benefits of earning your UAS certificate at SNHU include:
Supportive community. Join the SNHU campus community of students who are closely connected with faculty and staff dedicated to your success
Affordability. It's our mission to make higher education more accessible. That's why, SNHU is one of the most affordable private, nonprofit universities in New Hampshire.
Accessible faculty. Learn from highly credentialed faculty who are experts in their fields and interact with you in the classroom, dining hall, fitness center and the stands
Flexibility. Complete your undergraduate certificate on campus or online
Opportunity. Tap into our nationwide network of alumni and strong connections with employers for internship and career opportunities
Campus experience. Enjoy more than 50 student clubs, champion Division II athletics and fun events on our 300-acre campus in Manchester, N.H., named a "Best Place to Live" by Money magazine
Careers & Outcomes
The Association for Unmanned Vehicle Systems International (AUVSI) estimates that more than 100,000 new jobs will be created in UAS by 2025. The same report also forecasts an economic impact of $82 billion in that time.**
While this program prepares you for the FAA's Part 107 Remote Pilot Certificate exam, it does not lead to certification itself.
Curriculum
With just three courses taught in 8-week terms, you'll cover a wide range of topics in a short period of time. In this program, you'll develop your understanding of both safety and utility of flight operations, flight and mission planning, and weather, flight and operational challenges.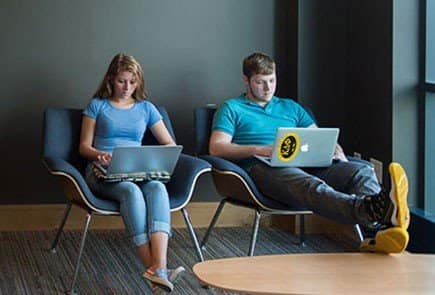 Campus Undergraduate Tuition
Our Manchester campus aims to keep tuition and related costs low for our students so that you can pursue your degree and your goals.
Beyond low tuition rates, we help our students save through transfer credits, credit for prior learning, grants and scholarships, tuition assistance and more.
This certificate is not eligible for federal financial aid. Students seeking alternatives to federal financial aid can explore tuition assistance, grants and scholarships, as well as private loans. To learn more about private loans, visit our Funding Your Education with Student Loans page.
Related Articles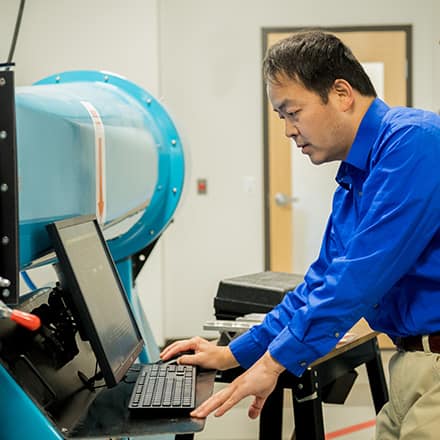 If you've ever dreamed of designing the next generation supersonic airplane or watching the biggest jet engine soar, you may have considered a career in aeronautical engineering. Here are some fundamental questions to help you decide if the field is right for you.
Engineering is a rewarding profession with dozens of subtypes, allowing you to truly customize your career. The foundation of all types of engineering is the use of math, science and art to solve problems, while building, improving or modifying structures or systems.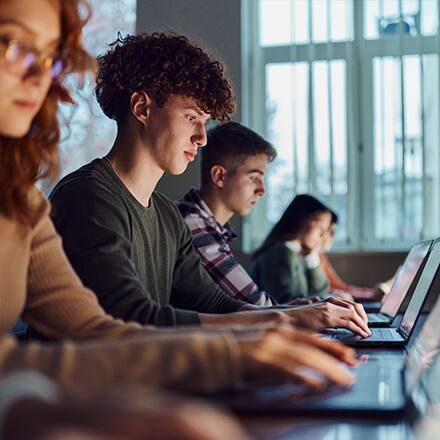 In early April, SNHU offered STEM students an experiential learning opportunity to help advance their skills and connect with the SNHU community. SNHU, AWS and Red River Charitable Foundation hosted an AWS Jam session for the inaugural Red River Charitable Foundation Cloud Cup.
* U.S. Department of Transportation, FAA Drone Registry Tops One Million, on the internet, at https://www.transportation.gov/briefing-room/faa-drone-registry-tops-one-million (viewed online Jan. 24, 2019)
** The Economic Impact of Unmanned Aircraft Systems Integration in the United States (March 2013), on the internet, at https://www.auvsi.org/our-impact/economic-report (viewed online Jan. 24, 2019)