EdD Faculty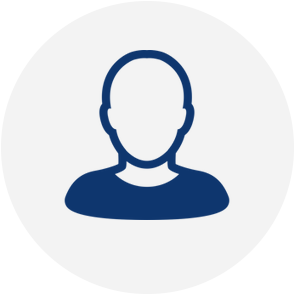 Richard W. Ayers Ed.D.
Educational Consultant and Former Acting Executive Director of SERESC
Richard (Dick) Ayers is currently an educational consultant working with NH districts primarily in the area of leadership development and operational efficiencies. This follows his position as Acting Executive Director of SERESC, an educational services agency in Bedford, NH. Prior to this he served as a consultant through SERESC to NH school districts in the area of program and leadership development. Dick was a superintendent of schools in NH for 15 years and a middle/high school principal in NH and Colorado for 18 years prior to moving into central office positions. His entry into public school education was as a teacher of mathematics in Colorado. In addition he has taught graduate courses at Plymouth State University and Franklin Pierce University in an array of topics to include, Philosophy and Ethics in Education, Contemporary Social Trends and Organizational Development. He continues to facilitate the annual Leadership Institute through the NH School Administrators Association; a concentrated program for current and aspiring educational leaders. He earned his Ed.D through the University of Colorado and resides with his wife Mina in Sanbornton, NH.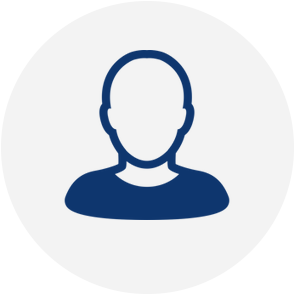 Arnetha Ball Ph.D.
Professor of Education, Stanford University (CA)
Arnetha F. Ball is Professor of Education at Stanford University, where she has taught for the past sixteen years. Prior to that, she taught at the University of Michigan (1992 - 1999) where she received an Outstanding Teaching Award. Her research interests focus on the oral and written literacies of culturally and linguistically diverse populations in the United States and South Africa. In particular, she focuses on research in writing and writing instruction and the preparation of teachers to work with poor, marginalized, and underachieving students. She combines sociocultural and linguistic theory to investigate the discourse patterns of students in classrooms and community-based organizations across national boundaries and provides insights on teacher professional development and the successful pedagogies of teachers who work effectively with students of African descent. Currently, Dr. Ball's transnational work is focused on investigating paradigms, principles and practices that guide the preparation of teachers to work effectively with historically marginalized students across national boundaries. Her work in Australia, New Zealand, South Africa, and the United States will help us to better understand the intellectual and organizational structures that contribute to successful teaching and learning in culturally and linguistically diverse settings. This research is applicable to the teaching and learning of a wide range of students from diverse backgrounds and has broad educational implications. It emphasizes the importance of bridging the gap between research on secondary and college students and the importance of incorporating students' cultural and linguistic resources into the curriculum. Before entering the professorate, she taught pre-school, elementary, and secondary students for over 25 years and was the founder and Executive Director of Children's Creative Workshop, an early education center that specialized in providing premiere educational experiences for students from diverse backgrounds. Dr. Ball has served as an Academic Specialist for the United States Information Services Program in South Africa, co-taught courses on Multiliteracies and English Methodologies in the teacher education program at Johannesburg College of Education, and taught in the Further Diploma in Education Program at the University of Cape Town. She has served on many boards and committees in her field and has published widely, with numerous book chapters and articles in journals that include Linguistics and Education, Applied Behavioral Science Review, Language Variation and Change, and Written Communication. Dr. Ball is one of the editors of Black Linguistics (along with Dr. Sinfree Makoni, Dr. Geneva Smitherman, and Dr. Arthur Spears) and co-editor of Bakhtinian Perspectives on Language, Literacy, and Learning with Dr. Sarah Freedman. She has four additional books, including the NSSE volume With More Deliberate Speed; Literacies Unleashed with Dr. Ted Lardner; her single-authored book, Multicultural Strategies for Education and Social Change: Carriers of the Torch in the U.S. and South Africa; and Studying Diversity in Teacher Education with Dr. Cynthia Tyson. She also has an additional forthcoming edited volume with Dr. H. Samy Alim and Dr. John R. Rickford. Dr. Ball also received the Richard Braddock Award with Dr. Ted Lardner for a College Composition and Communication's outstanding journal article published in 1997. Dr. Ball is also the winner of the 2009 AERA Palmer O. Johnson Award and is a Fellow of the American Educational Research Association. Dr. Ball has been married for over forty years, is the mother of three daughters and the grandmother of four very sweet grandchildren.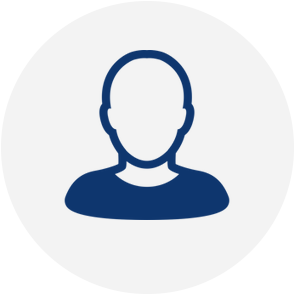 Gary Burton Ed.D.
Former Superintendent, NH and MA
Gary is a former public school administrator living in Meredith, NH. For thirty-two years Gary served as superintendent, first in NH (SAU #2) and subsequently in MA (Wayland). Gary has also taught in the classroom and served as a building principal. In the early seventies, he was the Director of the American-Nicaraguan School in Managua, Nicaragua. Gary has taught undergraduate and graduate level courses at Michigan State University, Plymouth State University, and now, SNHU. He believes that public schools, since their inception in the mid 1800's, have contributed directly to America's peace and prosperity. Gary says that as public institutions our schools will continue to impact our nation's future by educating the vast majority of its children. Thus, inspired administrative leadership is crucial to the operation of our local schools and ultimately our nation's welfare.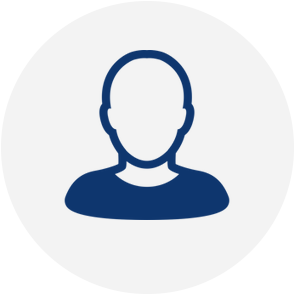 Margaret I. Ford Ph.D.
Associate Dean for the School of Education and Director of the Ed.D in Educational Leadership program, SNHU
Margaret (Peg) Ford is the Associate Dean for the School of Education at Southern New Hampshire University in Manchester, NH. She works with the Dean, Ray McNulty and with School of Education faculty in developing educational leaders at all levels. She is also the Program Director for the Ed.D. in Educational Leadership. Peg was a professor at Duquesne University in Pittsburgh, PA for 23 years before moving to Southern New Hampshire University. At Duquesne, she taught graduate and undergraduate courses in elementary mathematics education and doctoral courses in Leadership and Ethics, Best Instructional Practices, and Learning Theory. She helped to develop an Ed.D. in Instructional Leadership; developed new programs for elementary education that received NCATE accreditation, and developed a variety of study abroad programs in England, Ireland, Europe, Italy, China, Israel, Namibia, Costa Rica, Belize, Australia, and with the DoDDS. She served as the Director of International Studies for 15 years. Peg also taught in K-12 schools in Haiti, SC, FL, England, and Italy. She earned her Ph.D. at the University of South Carolina.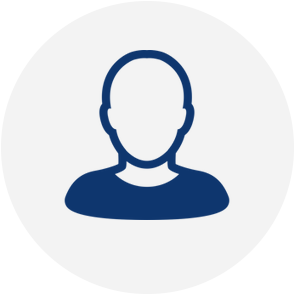 Gibbs Y. Kanyongo Ph.D.
Associate Professor of Educational Statistics and Research, School of Education at Duquesne University (PA)
Gibbs Kanyongo is an Associate Professor of Educational Statistics and Research in the School of Education at Duquesne University, PA. He is also the Co-Director of the Program Evaluation program. Gibbs has been at Duquesne University for nine years where he teaches graduate courses in Statistics and Research Methods. He also serves on several dissertation committees as a methodologist and as a chair. Gibbs served as an Associate Editor for the journal, Educational Measurement: Issues and Practice from 2006 to 2009. He is the previous chair of the Research and Methodology division of the Mid-Western Educational Research Association. He is an active member of the American Educational Research Association. Gibbs's research interests are in the areas of statistics education, multivariate analyses of large-scale datasets, and international mathematics education. His work has been published in several peer-reviewed journals and he has presented his work at several international, national, and regional conferences. He earned his Ph.D. from Ohio University in 2004.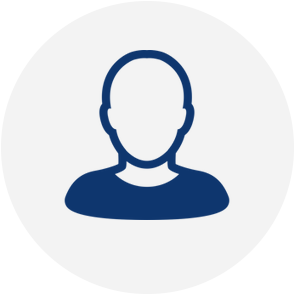 Kim Lindley-Soucy Ed.D.
Curriculum Coordinator for the Humanities, Londonderry High School (NH)
Kim Lindley-Soucy is the Curriculum Coordinator for the Humanities at Londonderry High School in Londonderry, NH. In this role she oversees curriculum development and implementation, budgetary operations, and teacher supervision, along with other administrative responsibilities. Kim was a teacher of English at Minuteman High School in Lexington, MA and Londonderry High School before taking the role of Curriculum Coordinator. She graduated from Boston College with a Bachelor of Arts in English and the University of Massachusetts, Boston with a Master of Arts in English. She earned her Doctorate in Education in 2006 with a concentration in Language Arts and Literacy at the University of Massachusetts Lowell.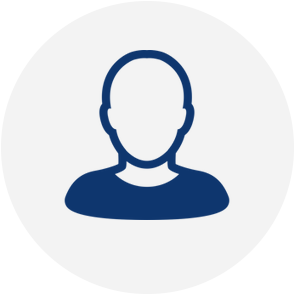 Charles (Phil) Littlefield Ed.D.
Superintendent of SAU 15, NH
Phil Littlefield is the Superintendent of SAU 15, including Hooksett, Auburn, and Candia schools. Phil began his career as a high school science teacher in Hopkinton, MA. He served as a Junior High School Coordinator, an Assistant Principal, Principal, and Assistant Superintendent in the Massachusetts schools before becoming the Superintendent of Methuen Public Schools in Methuen, MA. He was an adjunct faculty member at Northern Essex Community College and the University of Massachusetts Lowell. He continues to teach as a Visiting Assistant Professor at Salem State University. Phil earned his Ed.D. at the University of Massachusetts Lowell.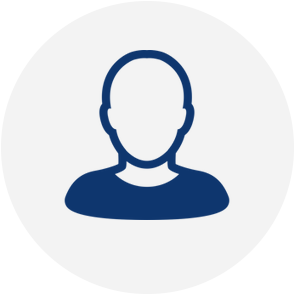 Mark McQuillan Ed.D.
Former Dean of the School of Education, SNHU
Mark McQuillan is the former Dean of the School of Education at Southern New Hampshire University. Having spent his entire career in education, Dr. McQuillan holds an Ed.D. from Harvard University and has served in a number of administrative capacities: Secondary Curriculum Coordinator, Assistant Superintendent, Superintendent, Deputy Commissioner of Education in Massachusetts, and Commissioner of Education in Connecticut from 2007-2011. The author of several publications, Dr. McQuillan has written extensively about curriculum and staff development, leadership training, and strategic planning. He is co-editor of Thought and Language/ Language and Reading, published by the Harvard Educational Review; a major contributor to Massachusetts curriculum frameworks for English Language Arts, and English Language Learning, and he is the editor and producer of No Child Left Behind, A Toolkit for Massachusetts, a DVD and CD information kit explaining the broad provisions of the 2001 reauthorization of the Elementary and Secondary Education Act (ESEA). Dr. McQuillan began his career as a teacher in the Newton Public Schools where he taught English at the F.A. Day Middle School from 1971-1974.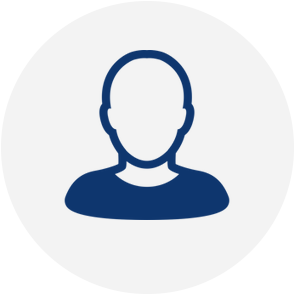 Matt Moehle Ph.D.
Academic Coordinator/Associate Professor, SNHU Field-Based Graduate Programs (VT)
Matt Moehle is an Associate Professor for the SNHU Field-Based Graduate Program in Education, located in Colchester, VT. He also serves as the program's Academic Coordinator.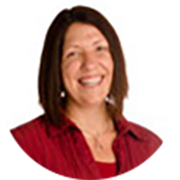 Megan Paddack Ph.D.
Megan Paddack is an Assistant Professor of Mathematics in the School of Arts and Sciences at Southern New Hampshire University (SNHU). She developed SNHU's new Middle School Mathematics Education Program, is currently working on developing the Secondary Mathematics Education Program, and serves as the Program Coordinator for the School of Education's programs in mathematics education. She is one of the original members of the Ed. D. development committee and will be teaching courses for this program related to conducting research in the field of education.
Megan earned her Ph. D. in Mathematics Education from the Department of Mathematics & Statistics at the University of New Hampshire. Her dissertation and current research interests are related to teacher knowledge, mathematical proofs in pre-college classrooms, and teacher education both pre-service and in-service. She came to SNHU three years ago. During that time and during her time at UNH, she has taught mathematics courses, for future teachers and for general education students. She has also taught graduate courses in mathematics and education, and is currently serving on a dissertation committee for a student who has successful defended her dissertation and is finalizing her writing. Megan has also served at the project manager for a Middle School Mathematics Partnership Grant at UNH, and works with a number of New Hampshire School Districts as a professional development leader.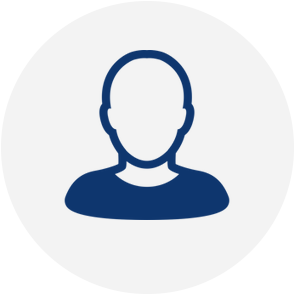 Lorraine Patusky Ed.D.
Former Professor, School of Education at SNHU
Lorraine Patusky was a professor for the School of Education at Southern New Hampshire University in Manchester, NH from 2005-2013. She taught undergraduate and graduate courses in areas of curriculum and instruction, assessment, science education, and diversity education. She was the Graduate Chair for administrative degrees including the M.Ed. in Curriculum and Instruction leading to Curriculum Administrator certification and the M.Ed in Educational Leadership leading to School Principal certification. In addition she was the manager of three grants to prepare classroom teachers to increase student achievement in science. Lorraine was a classroom teacher and administrator in public education for twenty years. She transitioned into educational publishing and served as a national education consultant for Pearson Education. In 2000, Lorraine became a member of the NH Department of Education. As the administrator of the Office of Curriculum, Assessment, Accountability and School Improvement, she was a member of the team that developed and implemented the NH state assessment program, state and federal accountability initiatives, and state school improvement programs. She earned her Ph.D. at Lesley University. Her area of research is "Conversations and Collaborations That Take Place within Professional Learning Communities."

Cara Procek Ed.D.
Dept. Chair, Graduate Programs / Associate Professor, School of Education at SNHU
Cara Procek has been an educator for twenty-three years. Her career has spanned many grades and subjects including positions at the elementary level, middle school language arts, reading specialist, high school English, adult education, curriculum administration and college teaching. In 2007, she accepted a position in Bedford, New Hampshire as a district curriculum coordinator responsible for language arts and social studies in grades K-8. She remained in this position for four years. Cara currently serves as an Assistant Professor of Elementary Education at Southern New Hampshire University where she is responsible for teaching elementary education courses including general courses and those focused on literacy. Cara received a Bachelor of Arts, a Master of Education and a Certificate of Advanced Graduate Studies in Educational Administration, all from the University of New Hampshire, and holds a Doctorate in Curriculum Leadership from Northeastern University. On a personal note, Cara has been married for twenty-one years to her husband Mike Procek and is the proud mother of three children, Kathleen, Zachary and Nathaniel.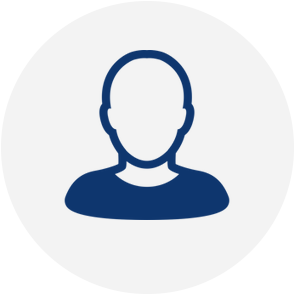 Russ Quaglia Ed.D.
Visiting Scholar and Founder of Quaglia Institute for Student Aspirations
Dr. Russell J. Quaglia is a globally recognized pioneer in the field of education, known for his unwavering dedication to student voice and aspirations. Dr. Quaglia has been described by news media as America's foremost authority on the development and achievement of student voice and aspirations. His innovative work is evidenced by an extensive library of research-based publications, prominent international speaking appearances, and a successfully growing list of aspirations ventures. Among these ventures, Dr. Quaglia authored the School Voice suite of surveys, including Student Voice, Teacher Voice, Parent Voice, and iKnow My Class. His recent book, Student Voice: The Instrument of Change published by Corwin has become a best-seller and is receiving international acclaim. In addition to founding and leading the Quaglia Institute for Student Aspirations, Dr. Quaglia also founded and currently chairs the Aspirations Academies Trust, a sponsor of primary and secondary academies in England built upon his aspirations research. Most recently he has founded the Teacher Voice and Aspirations International Center, dedicated to amplifying the voice of teachers in order for them to realize their aspirations and reach their fullest potential. Dr. Quaglia earned his bachelor's degree at Assumption College, a master's degree in economics from Boston College, and master of education and doctorate degrees from Columbia University, specializing in the area of organizational theory and behavior. He has been awarded numerous honorary doctorates in humanitarian services for his dedication to students. Dr. Quaglia's work has also led him to serve on several national and international committees, reflecting his passion for ensuring that students' and teachers' voices are always heard, honored, and acted upon.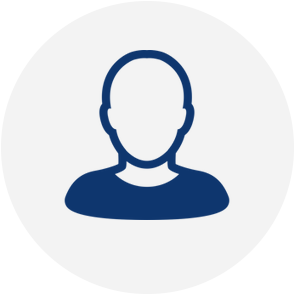 Irv Richardson Ed.D.
Former Associate Executive Director for Staff Development for Educators
Dr. Irving Richardson has worked for many years in teacher quality issues and in staff development. A graduate of Dartmouth College with a Masters in Educational Administration from the University of Southern Maine and a Doctorate from the University of Massachusetts in Teacher Education and School Improvement, he has been an elementary school teacher, a lead teacher, principal, and teaching principal. Richardson served as the Associate Executive Director for Staff Development for Educators where he was responsible for designing and evaluating professional development workshops and conferences. Richardson was also a member of the Instructional Support Group for the Maine Department of Education and served as the teacher representative on the National Advisory Board for John Goodlad's Study of the Education of Educators. He was selected as Maine's Teacher of the Year in 1988 and received a Milken National Educator Award in 1993. Dr. Richardson was an integral part of the teacher education program approval visits conducted for the Rhode Island Department of Education through their program approval process. He has also provided consultation to several colleges and universities in the area of cooperating teacher support. He worked with INTASC on its multi-state Teacher Preparation Project and on the dissemination of the INTASC Model Standards for Licensing General and Special Education Teachers of Students with Disabilities. He was a member of the committee that revised the InTASC standards and a member of the development committee for the InTASC Teacher Learning Progressions. He recently authored An Interactive Guide to Understanding and Applying the InTASC Standards to Teacher Effectiveness and Student Success. Dr. Richardson recently served at the Coordinator for Public Education and School Support for NEA-NH and is currently working with the Council for Chief State School Officers as the Director of Shared and Effective Leadership.
Audrey Green Rogers Ed.D.
Department Chair, Undergraduate Programs / Professor
Audrey Rogers is a Professor in the School of Education at Southern New Hampshire University in Manchester, NH. She teaches courses in educational technology, secondary methods, and qualitative research. She is a founding member of the New Hampshire IHE Network, a nonprofit consortium comprised of all the educator preparation programs in the state. She is a local and national presenter and has authored several Jackdaw Primary Source Kits, Cooperative Learning Basics, and numerous articles. Certified in social studies (grades 5-12) and as a technology integrator (K-12), she began her teaching career in high school social studies. She received her bachelor's degree in History from Tufts University. She holds a master's degree in History from the University of NH/Durham and a master's degree in Education from the University of Massachusetts/Lowell, and an Ed.D. in Leadership and Learning from Rivier University. Her current research focuses on performance based assessments in teacher preparation.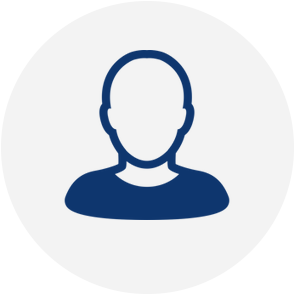 Lyonel B. Tracy Ed.D.
Former Commissioner of Education for the State of New Hampshire
Dr. Tracy began his educational career teaching high school English. He later became an assistant principal/athletic director before moving to a superintendency/principalship in 1987. In 1991 he became a full-time superintendent of schools, and has served in this capacity in the States of Maine, Vermont, and New Hampshire. In 2002, Tracy was elected President of the New England Association of School Superintendents. He earned his Doctorate in Educational Administration and Policy Studies from The George Washington University in Washington, D.C. in 1997. His Certificate of Advanced Graduate Studies and Masters in Education were earned at the University of Maine in Orono. His Bachelor's Degree is from the University of Maine in Farmington. Tracy was elected by the Portsmouth School Board in December 1999 to become its Superintendent of Schools effective July 1, 2000. While providing leadership to the Portsmouth schools, Tracy worked to facilitate educational opportunities to develop school/community/business partnerships as well as collaboration among the City's departments. He, along with representatives from the Police, Fire, and Schools, as well as other agencies, attended a week-long training at the Center for Missing and Exploited Children in Virginia. The Portsmouth Safe Schools Team was formed as a result of this training to ensure that all Portsmouth's children and school personnel are safe in our schools. In the fall of 2002, Tracy was a facilitator in a study circles group that addressed racial and ethnic issues in the City of Portsmouth. That initiative was the result of an active partnership between the Portsmouth Police Department and the National Association for the Advancement of Colored People (NAACP). The study circles initiative was a successful attempt to create cooperation and collaboration among the Portsmouth schools, the Portsmouth Police Department, and the Seacoast NAACP. In the fall of 2004, Tracy was asked to serve on the United States Department of Education's Regional Advisory Committee for the Northeast Region. His committee was charged with conducting an assessment of the educational technical assistance needs of the region and preparing a report on those needs to the Secretary of Education and to the Director of the Institute for Education Sciences. An active member of the New Hampshire Parent Teacher Association (NH PTA), and past Chair of its Education Committee, Tracy received the PTA Life Achievement Award. On March 23, 2005, the New Hampshire Executive Council unanimously approved Governor John Lynch's nomination of Tracy to be the next Commissioner of Education for the State of New Hampshire. He took the Oath of Office on April 13, 2005 and during his four-year term, pioneered New Hampshire's Follow The Child Initiative, which called for a personalized education with documented growth in the physical, personal, social, and academic components of the Whole Child. In 2008, Tracy received the NEA-NH Friends of Education Award and in 2009 became an Honorary Life Member of NEA-NH. He has taught courses on leadership styles as an adjunct faculty member of the University System of New Hampshire and Plymouth State University. He retired from public service in May 2009. In December 2009, he joined The National Center on Education and the Economy as Engagement Manager, and served in that role until April 2012. Tracy remains committed to promoting a world-class education, based on defined competencies, for America's youth. He continues to be a popular draw for conducting workshops and seminars on personalization of education for all students. Tracy is involved in community events and is a Charter/Life Member of the New Hampshire Supreme Court Society, which recently created an Institute to promote civics education in our schools. Tracy and his wife, Sharlene, live in Portsmouth, New Hampshire.