Teaching English to Speakers of Other Languages
Note: This program is for students who attend our New Hampshire campus. If you are a student at Vietnam National University, visit our program page for our Master of Science in Teaching English as a Foreign Language.
Whether you are ready to take on leadership roles in culturally responsive English education in the US or overseas, the Master of Arts (MA) in Teaching English to Speakers of Other Languages (TESOL) program prepares students for a variety of English education opportunities. Designed for working professionals, with evening and online coursework, the MA in TESOL degree combines the latest in inter-culturally informed pedagogies and hands-on practice.
This master's degree is designed to provide students with the skills and knowledge necessary to teach English to non-native speakers in a variety of educational contexts, including K-12 and post-secondary education. Through studying the latest theories and best practices in second language pedagogy, methodology, curriculum design and assessment students, will be able to plan and deliver effective instruction and program management in English as a Second Language (ESL) in the United States or English as a Foreign Language (EFL) in another country.
The MA in Teaching English to Speakers of Other Languages (TESOL) program does not lead to licensure. For currently licensed individuals please note that state requirements for adding endorsements varies greatly and SNHU does not guarantee that the completion of the MA in Teaching English to Speakers of Other Languages (TESOL) will result in rank, endorsements, and/or salary increases and strongly encourages interested individuals to contact their state licensure board prior to enrolling.
Learn how to:
Help students of ESOL acquire proficiency
Demonstrate and apply knowledge of sociocultural context within ESOL instruction
Plan and implement ESOL instruction
Apply principles of needs analysis and language proficiency assessment to make informed decisions about curriculum and instruction
Demonstrate professionalism and leadership through collaboration
Advocate for English language learners and their families
Develop your professional practice through self-reflection and feedback
See Yourself Succeed at Teaching English
In SNHU's English education program, methodologies for a variety of teaching situations are integrated into the curriculum, as well as strategies for teaching learners of all ages.
SNHU's TESOL program offers 3 specializations:
ESL/EFL teaching, which prepares students to teach in the U.S. and overseas
Digital language learning, which focuses on the skills necessary to lead English instruction in digital and hybrid contexts (coming in 2022)
English language program management, which prepares students for careers in secondary and post-secondary administration of English language programs (coming in 2022)
Participants in the MA in TESOL program have the opportunity to observe classes at educational institutions throughout southern New Hampshire – as well as virtually with refugees through partnerships such as the International Institute of New England and SNHU's Center for New Americans.
The benefits of earning a master's in TESOL at SNHU include:
Supportive community. Join the SNHU campus community of students who are closely connected with faculty and staff dedicated to your success.
Affordability. SNHU is one of the most affordable private, nonprofit universities in New Hampshire.
Accessible faculty. Learn from highly credentialed faculty who are experts in their fields and who will acclimate you to professional norms and practices associated with the TESOL community of practice.
Efficiency and flexibility. Complete your graduate degree in as few as 18 months. Most courses are offered weekday evenings to accommodate working professionals.
Minimal requirements. No GRE or GMAT required for admission.
Networking. Tap into our nationwide network of alumni for tips and career opportunities.
Campus experience: Enjoy study and engaged interactions on our 300-acrea campus in Manchester with its rich learning resources and supportive educational environment.
Admission Requirements
SNHU requires an undergraduate Grade Point Average (GPA) of 2.75 (or equivalent) for admission.
Acceptance decisions are made on a rolling basis throughout the year for our three 16-week graduate terms, starting in January, May, and September. To apply, simply complete our online application form.
Career Outlook
There's always a need for qualified teachers. In fact, according to the U.S. Bureau of Labor Statistics, jobs for education, training and library occupations are projected to grow 5% through 2028 – that's more than 500,000 jobs added to the workforce.1 The median annual wage for these positions in May 2019 was $50,790 – higher than the median salary of all occupations.1
About 23% of school-age children spoke a language other than English at home in the U.S. in 2017, according to some of the most recent federal data available.2 The demand for educators with TESOL background remains high in the U.S. school systems.
Worldwide demand for English as a Foreign Language (EFL) instructors should rise. Here's why you should consider this as a career path:
Currently, 750 million people speak English as a foreign language, while another 375 million use it as a second language.3
English has become the most common language to conduct global business.3
Job markets in 2020 for teaching English are hot in South Korea, Costa Rica, Colombia, Taiwan, Czech Republic, Vietnam, Morocco, China, Japan and Cambodia.4
Curriculum
The MA in Teaching English to Speakers of Other Languages program consists of 12 courses, including 6 core curriculum classes with supervised practice teaching, 4 specialization classes and 4 electives.
Graduate Tuition
Earning your degree is a smart choice to advance your career, and investing in an affordable program increases your ROI. We keep our costs low to remove barriers between you and your goals.
Related Articles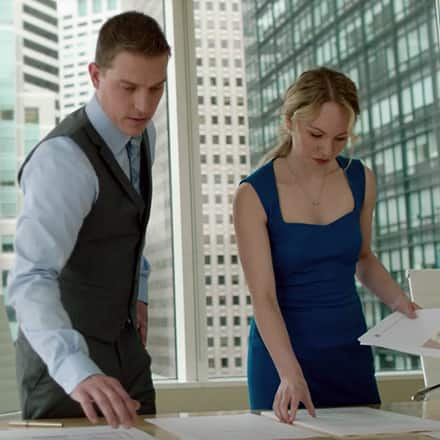 A master's degree comes after a bachelor's degree and is typically a two-year academic program that allows you to specialize in a subject area of your choice. Some common types of master's degrees you can choose from include: Master of Arts, Master of Science and Master of Business Administration.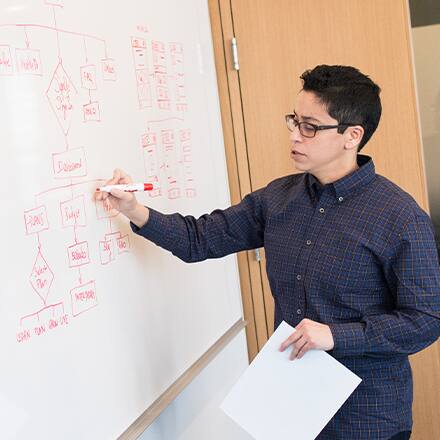 Everyone has a different style of learning. Through understanding the styles of study and note-taking that suit you best and knowing about different strategies for activating your learning, you can maximize your learning experience with formal education, and in all areas of life.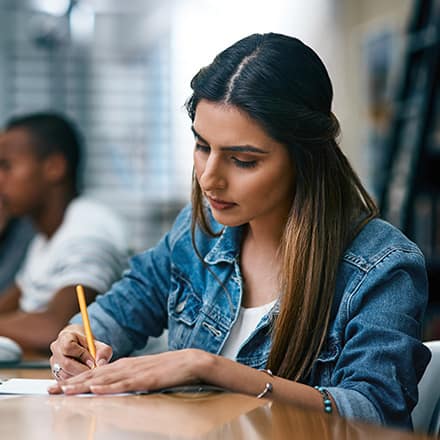 If you're thinking about earning a degree, you'll need to consider how to pay for college. For many, that can involve student loans. A student loan is money you can borrow from the U.S. Department of Education or a private organization to pay for college and repay later with interest.
References
Sources & Citations (1, 2, 3, 4)
1 Bureau of Labor Statistics, U.S. Department of Labor, Occupational Outlook Handbook, on the internet, at https://www.bls.gov/ooh/education-training-and-library/home.htm (viewed June 26, 2020). Cited projections may not reflect local and/or short-term economic or job conditions and do not guarantee actual job growth.
2 ChildStats.gov, Language Spoken at Home and Difficulty Speaking English, on the internet, at https://www.childstats.gov/americaschildren/ family5.asp (viewed June 26, 2020)
3 ThoughtCo., How Many People Speak English?, on the internet, at https://www.thoughtco.com/how-many-people-learn-english-globally-1210367 (viewed June 26, 2020)
4 International TEFL Academy, 10 Best Countries for Teaching English Abroad in 2020, on the internet, at https://www.internationalteflacademy.com/blog/10-best-job-markets-for-teaching-english-abroad-in-2020 (viewed June 26, 2020)