The Bachelor of Education for Licensure program at Southern New Hampshire University is designed to introduce you to the field of education by providing an introduction to teaching strategies and theories, and leads to New Hampshire Certification.
Students can opt for up to two of the following concentrations: General Special Education, Early Childhood Education, Early Childhood Special Education, Elementary Education, Social Studies Education, English Language Arts Education and Middle School Science Education. The program provides graduates with comprehensive knowledge of instructional theory and practice and culminates with a yearlong student teaching experience. Completion of this program can help students become more marketable candidates for teaching positions. In addition to meeting all degree requirements, students seeking certification must meet all testing requirements for their specific certification area as required by the New Hampshire Department of Education. Once all requirements are met, students can be recommended for certification.
View Full Curriculum in the Catalog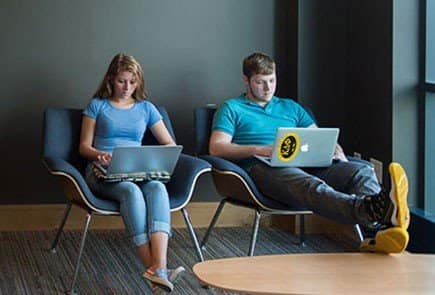 Our Manchester campus aims to keep tuition and related costs low for our students so that you can pursue your degree and your goals.