Study the Past and Shape the Future as a History Major at SNHU
As a history major at Southern New Hampshire University, you'll gain a broad foundation in United States history and Western civilization, mostly through primary sources. Then, with the help of your advisor, you'll go on to design your own history degree incorporating coursework from throughout the university. Choose a concentration in American, European or Military history, or organize your Bachelor of Arts in History around a specific theme, such as religious, African-American, political, social, intellectual or economic topics, to name a few. SNHU's history major is designed to be comprehensive and flexible, so you can tailor your degree to your areas of interest.
See Yourself Succeed in History
As an SNHU history major, learn to analyze the choices of the past and how those choices have affected the world we live in today. You'll also develop advanced critical thinking and communication skills through an intensive examination of the elements of history - texts, images, objects, landscapes - and the crafting of contemporary historical arguments based upon those sources.
As a private, nonprofit university, SNHU has one mission - to help you see yourself succeed. The benefits of majoring in history at SNHU include:
Supportive community. Join the SNHU campus community of students who are closely connected with faculty and staff dedicated to your success
Affordability. It's our mission to make higher education more accessible. That's why, SNHU is one of the most affordable private, nonprofit universities in New Hampshire.
Accessible faculty. Learn from highly credentialed faculty who are experts in their fields and interact with you in the classroom, dining hall, fitness center and the stands
Opportunity. Tap into our nationwide network of alumni and strong connections with employers for internship and career opportunities
Campus experience. Enjoy more than 50 student clubs, champion Division II athletics and fun events on our 300-acre campus in Manchester, N.H., named a "Best Place to Live" by Money magazine
Concentration Options
Study the evolution of the United States in the Bachelor of Arts in History with a concentration in American History at Southern New Hampshire University. From the American Revolution to the 20th century, you'll follow the growth and expansion of the US from its beginnings to its place in the current world stage.
Courses may include:
American Environmental History
Civil War and Reconstruction
Colonial New England
United States History Since 1945
Explore ancient Greece and Rome all the way to Europe's involvement in World War I and World War II with a Bachelor of Arts in History with a concentration in European History. You'll investigate thousands of years of history through the lens of religion, politics, warfare and the arts.
Courses may include:
The Ancient World of Greece and Rome
Modern Germany: 1871 – Present
Modern European History: 1890 – Present
World War I and World War II
Learn how warfare has shaped the development of civilization — and how civilization shaped warfare — in SNHU's Bachelor of Arts in History with a concentration in Military History degree program.
In this military history degree concentration, you'll acquire a valuable understanding of military history by reading, evaluating and discussing events that have significantly influenced society.
Courses may include:
Civil War and Reconstruction
Modern War & Society
World War I, World War II
United States History Since 1945
Internships & Outcomes
History majors can be found in a variety of professions, including journalists, social organizers, public servants, and more. Lawyers, teachers, and economists often have history degrees, although additional studies are required for these professions. Whereas some majors provide specific training linked to one or two vocations, a BA in history prepares students for a wide range of career options.
Our internship and study abroad experiences allow you to apply classroom learning to the wider world. We encourage students to pursue such opportunities as part of their undergraduate studies. Prior students have interned in museums and other historical arenas as well as in more traditional business-related areas. They have also studied abroad in Ireland, Italy, England and other locations.
Curriculum
SNHU's undergraduate history program begins with a foundational education in American, European, Asian and comparative history. The program also offers increasingly more opportunities to study world history and culture.
All history degree majors complete required courses in historical methods and a senior colloquium, where they write a senior thesis. In addition, you may select a concentration in American, European or Military history, or choose your own electives to focus on the historical issues that interest you most.
Courses To Prepare You For Your Life & Career
SNHU's bachelor's in history program includes:
General education courses
Degree-specific courses
General Education Program
SNHU's required general education program, known as The Commons, aims to guide you toward success in not only your academic career, but your personal and professional life too.
Throughout the curriculum, you'll gain some of the most in-demand skills in today's workplace, including:
Research and information analysis
Diverse audience communication
Critical thinking and ethical problem solving
Leadership, emotional intelligence and collaboration
This expertise will prove practical, transferable and invaluable as you grow in your career and contribute positively to society.
Beyond foundational skill development, the general education program also provides the benefit of allowing you to explore a wide range of fields outside of your intended major.
Full Course Catalog
View Full Curriculum in the Catalog
BA in History
List of Courses
Courses May Include
BA in History Campus
HIS 222
War and Society: Antiquity to 1800
A survey of warfare during the ancient, medieval, and early modern eras. Particular attention will be devoted to the evolution of military technology and the various ways that Western and non-Western societies adopted gunpowder weaponry.
HIS 235
Modern Russia
This course studies Russian/Soviet history from 1905 to the present with an emphasis on revolutionary traditions, government and politics,culture and religion and social philosophy.
HIS 259
Silk Roads and Samurai
An overview of the societies and cultures of China and Japan (and to a lesser extent, Korea) before 1600 C.E. through primary and secondary sources. Because East Asia developed in relative isolation from the West one goal of this course is to point out and study distinctive aspects of "East Asian civilization." A second goal is the study of the relationship between the evolution of China and Japan. Since China has the oldest identifiable civilization in the region, we will spend somewhat more time on Chinese history.
HIS 330
Civil War and Reconstruction
This course examines various interpretations of Civil War causation; the major political, economic and military aspects of the war; and the rebuilding of Southern society after the war's end.
Total Credits: 120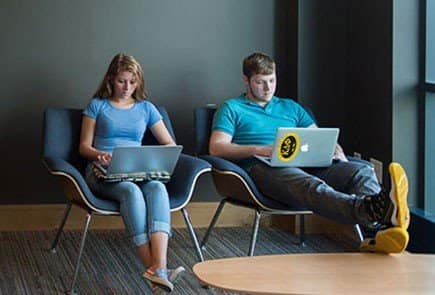 Campus Undergraduate Tuition
Our Manchester campus aims to keep tuition and related costs low for our students so that you can pursue your degree and your goals.
Related Articles
With a career as a counselor, you can make a difference in the lives of others and open up a wide range of opportunities for yourself. Opportunities for counselors are growing as the field evolves. As a counselor, you could work in a hospital, rehab facility, human resources department or school.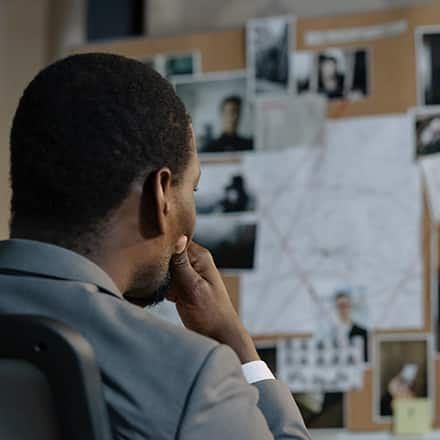 From comic book heroes, to television dramas, to reality-TV series and countless movies, being a detective is a profession that has intrigued audiences and captured collective imaginations across generations. But what it's really like to be a detective, and how do you become one?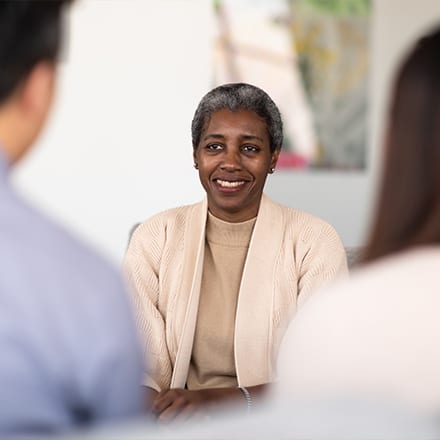 If you're fascinated by the mind and how an individual, community or organization thinks, earning a master's in psychology can lead you toward a career field that is engaging and growing. Help make the world a better place by engaging businesses, protecting the vulnerable and more.