Go for a BS in Justice Studies with a Policing & Law Enforcement concentration
Go discover the inner workings and the broad scope of the American justice system through the Southern New Hampshire University Bachelor of Science in Justice Studies with a concentration in Policing and Law Enforcement program.
Unlike programs that focus on only one aspect of the justice model, such as law enforcement, the SNHU program provides an overview of the justice system, criminal law, corrections systems, legal and social science research, and more.
Students tailor the program according to their career goals. All students take courses in policing and law enforcement, crime and criminology, and law and legal processes. In light of the professional nature of the justice system, students also are encouraged to explore courses in such aligned areas as business, psychology, sociology, information technology, and political science.
Students may complete the program in the traditional four years. In addition, students may also pursue a four-plus-one program in which they earn both the Bachelor of Science and Master of Science degrees in five years. Our graduate program is delivered online allowing students to continue their studies while satisfying employment and family duties.
Curriculum
Courses To Prepare You For Your Life & Career
SNHU's bachelor's in policing and law enforcement program includes:
General education courses
Degree-specific courses
General Education Program
SNHU's required general education program, known as The Commons, aims to guide you toward success in not only your academic career, but your personal and professional life too.
Throughout the curriculum, you'll gain some of the most in-demand skills in today's workplace, including:
Research and information analysis
Diverse audience communication
Critical thinking and ethical problem solving
Leadership, emotional intelligence and collaboration
This expertise will prove practical, transferable and invaluable as you grow in your career and contribute positively to society.
Beyond foundational skill development, the general education program also provides the benefit of allowing you to explore a wide range of fields outside of your intended major.
List of Courses
Courses May Include
Policing and Law Enforcement
JUS 102
American Policing
An introduction to the police system in America, which is the gateway to the criminal justice process. Topics considered include the historical foundations of police processes, occupational roles and tasks of law enforcement, and the nature and designs of typical, as well as innovative, police systems. Perennial problems of policing, particularly as it relates to community interaction, are also essential components of the course.
JUS 103
Correctional Systems
This course examines the management, structure, and organizational design of correctional institutions. Correctional planning, construction, program evaluation and community interaction will be considered and improvement strategies for correctional operations will be debated and critiqued. The course provides a broad based overview of the correctional system which incarcerates and confines, treats, and reclaims criminal personalities and protects and serves the state and the community by removing threats to the social order.
JUS 104
Introduction to Homeland Security
A basic overview of Homeland Security is the course's chief aim. The course will provide the student the necessary bedrock principles of preparing for, mitigating, managing, and recovering from emergencies and disasters, while also offering a balanced account of all aspects of homeland security.
JUS 111
Introduction to Criminalistics
This course is designed to introduce students to concepts of forensic science with an emphasis on the recognition, identification, individualization, and evaluation of physical evidence by applying the natural sciences to law-science matters. Basic scientific principles used in the practice of forensic science and types of evidence, physical evidence in particular, will be discussed. It provides useful information on how scientific truth is used to solve cases and protect the innocent, how increased scientific information and technology could create a safer society, and how that information and technology could be used to create a less free society. Examining the role of forensic science in criminal and civil investigations where questions regarding the interpretation of physical evidence are crucial and will be discussed.
JUS 201
Criminal Investigation
This course is a comprehensive examination of civil and criminal investigations in both public and private modes, including most major felony processes and relevant civil actions. Focus is on the fundamentals of the investigative process and the range of skills necessary for successful performance and management of investigations, including evidence gathering and analysis, witness assessment, field techniques, and linkage between investigative and prosecutorial agencies.
JUS 345
Probation and Parole
This course examines the theory and practices of probation and parole with juvenile and adult offenders, including: release philosophy, bail and petition, hearings on grant, revocation or denial, alternative community based corrections and legal issues that emerge in award revocation or imposition of probation and parole.
JUS 394
Problems in Policing
This course involves discussion and study of specific problems of law enforcement and policing in contemporary American society. It emphasizes the development, nature and function of law enforcement as it relates to public criminal justice rather than private sector justice. Topical coverage consists of ethics, corruption, deadly force, and civil liabilities and other dilemmas commonly faced in the modern police system.
JUS 465
Police Organization and Management
The study of command-level problems and trends in police organizations and management. Principles of organization, control, planning and leadership relating to police agencies are freely assessed. Topics consist of personnel, budget, policy making, crime response tactics and measurements of some.
JUS 466
Critical Infrastructure Protection, Border Security, and Cyber Protection
The goal of this course is the application of student's prior knowledge by analyzing the full range of potential threats to the U.S. critical infrastructure and border security with a focus on potential terrorist acts. The course then examines strategies and means for addressing these threats, including evaluating both military and non-military options.
Total Credits: 120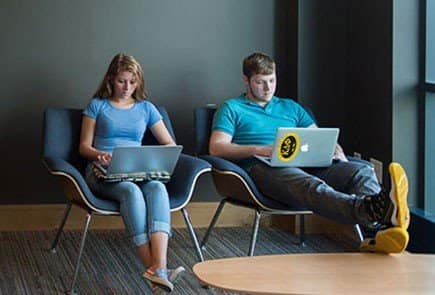 Campus Undergraduate Tuition
Our Manchester campus aims to keep tuition and related costs low for our students so that you can pursue your degree and your goals.