Discover the Inner Workings of the American Justice System as a Justice Studies Major
The American justice system is no longer abstract theory, but daily reality. The specter of international and domestic terrorism, the high-tech sophistication of cyber-crime, our fascination with modern criminal investigation all point to justice studies as a vital, growing field offering multiple career paths.
Unlike other criminal justice programs that are limited in scope and depth, Southern New Hampshire University's Bachelor of Science in Justice Studies provides both a solid foundation in core competencies and in-depth, targeted areas of study in specialty fields. Explore basic concepts and survey courses, then add concentrations and certificates to more deeply understand specific interests.
This macro-micro approach to your studies translates into expanded employment opportunities.
See Yourself Succeed as a Justice Studies Major
Unlike programs that focus on only one aspect of the justice model, such as law enforcement, the SNHU justice studies BS provides a sweeping overview of the justice system, criminal law, corrections systems, legal and social science research, international criminal justice and more.
Students tailor the program to their career goals, complimenting traditional justice studies courses with undergraduate classes in such aligned areas as business, psychology, sociology, political science, and philosophy.
Elect a BS in Justice Studies alone or choose a concentration in:
Crime and Criminology
Law and Legal Processes
Policing and Enforcement
Terrorism and Homeland Security
As a private, nonprofit university, SNHU has one mission - to help you see yourself succeed. The benefits of majoring in justice studies at SNHU include:
Supportive community. Join the SNHU campus community of students who are closely connected with faculty and staff dedicated to your success.
Affordability. It's our mission to make higher education more accessible. That's why, SNHU is one of the most affordable private, nonprofit universities in New Hampshire.
Accomplished faculty. Learn from highly credentialed faculty who are experts in their fields and bring their professional experience directly to you in the classroom.
Opportunity. Tap into our nationwide network of alumni and strong connections with employers for internship and career opportunities.
Campus experience. Enjoy more than 50 student clubs, champion Division II athletics and fun events on our 300-acre campus in Manchester, NH, named a "Best Place to Live" by Money magazine.
Internships & Outcomes
Justice-related careers are on the rise. According to the Bureau of Labor Statistics, two areas with exceptional growth projections through 2024 include Probation officers and correctional treatment specialists (with 4% estimated growth) and arbitrators, mediators, and conciliators (9%).
As an SNHU justice studies major, you'll cultivate both the analytical and research/writing skills you need to stand out to prospective employers. Among the skills you'll graduate with are the ability to:
Analyze and critique operational and public policy from social, administrative, juridical, philosophical and managerial perspectives
Apply legal and justice research strategies and techniques to real-world challenges
Develop "best practices" in various related professions
Understand more deeply the role that morality and ethical reasoning play in the American legal system
As you near completion of your degree, you can look forward to active career placement support.
Curriculum
The BS in Justice Studies provides more than a general examination of the field. You'll learn the "mechanics" from a study of our country's legal traditions to the role of the courts to the current state of the U.S. correctional system.
Discover concepts at the core of our justice system through introductions to ethics and logic, and subsequent courses that explore specific fields, such as law enforcement, probation/parole, corrections, court administration, criminology, homeland security and more.
Studies in psychology and sociology provide a deeper understanding. How might we better understand the criminal mind? How do homeland security issues impact personal freedoms? What about victims' rights and the rights of the accused in our justice system?
Guiding you through the program is a first-rate faculty that includes working professionals in the field of justice studies. Their experience directly relates to the course material, adding depth and breadth to your studies.
Courses To Prepare You For Your Career
SNHU's bachelor's in justice studies program includes:
General education
Degree-specific courses
General Education Program
Our programs are designed to equip you with the skills and insights you need to move forward. In recent years, employers have stressed the need for graduates with higher order skills - the skills that go beyond technical knowledge - such as:
Writing
Communication
Analysis
Problem solving
All bachelor's students are required to take general education classes. Through foundation, exploration and integration courses, students learn to think critically, creatively and collaboratively, giving you the edge employers are looking for.
List of Courses
Courses May Include
BS in Justice Studies Campus
JUS 101
Introduction to Criminal Justice
This course covers the nature, scope and impact of crime in the United States, independent and interdependent operations and procedures of police, courts and corrections, and introductory theories of crime and delinquency. The course introduces the justice model in a systematic way whereby students delve into the numerous components of the justice system including law enforcement, legal and judicial process and correctional operations. Career opportunities will be fully covered throughout the course.
JUS 261
Judicial Administration
An examination of the American judicial system, highlighting state, local, and federal tribunals, including an assessment of their hierarchy, subject matter jurisdiction, and administration. Also reviewed will be judicial reasoning, judicial process and the chief personnel responsible for judicial operations. More particularly the course will expose the various phases inherent in civil and criminal litigation including the concepts of jurisdiction, venue, parties and the pleadings that guide advocacy. Typical case calendars and dockets will be examined throughout the course so that students may acquire a complete understanding of the litigation process.
JUS 305
International Criminal Justice
This course compares and contrasts the criminal justice system of the United States with the systems of other countries on a substantive and procedural basis. A thorough examination of other cultural models of law and justice in order that differences in justice processing and definition become apparent. Some emphasis is placed on international policing and legal enforcement, whether through INTERPOL, treaty or other regulation.
JUS 375
Criminal Law
An introduction to substantive criminal law that reviews the social, philosophical, and legal foundations of criminal codification. In addition, the course covers the historical development of criminal law in the U.S. Other subject matters include parties to crimes including principals/accessories, criminal capacity, criminal elements, e.g. mens rea, actus rea, and the specific crimes against person, property, and public order. Lastly, the course captures criminal law from the defendant's perspective by reviewing the accuser's mental states, potential defenses and uses of mitigation.
JUS 455
Legal Traditions
This course encompasses a complete examination of the law, its origins, roots and underpinnings in a jurisprudential context. Coverage includes a focused examination of classical, medieval and contemporary legal thinkers. Problems of personal privacy, sexual freedom, procreative control, the imposition of penalties, and notions of good will be considered. Course participants will consider these questions: What is law? Is law related to religion and morality? What are the foundations of law in Western Culture? Can law, ethics and morality be differentiated? How can a legal system be just? Can law shape morality or does morality shape law? How does Western legal tradition resolve ethical questions such as abortion, suicide, euthanasia, and the death penalty? Is there a unified vision of law that consists of the good, of virtue and the idea of justice?
PSY 108
Introduction to Psychology
In this course, students will explore the complexities of the human mind by examining the science behind why we think, feel, and do. Students will experience the evolution of psychology through the early schools of thought, major branches, and core theories that guide contemporary perspectives. As students consider the broad influence of psychology on their perceptions, emotions, and everyday choices, they will acknowledge the idea that, in the human experience, "psychology is everywhere."
PHL 210
Introduction to Philosophy
This course provides a general introduction to the big questions of philosophy, including questions of existence, knowledge, freedom and meaning. The purpose of the course is to introduce students to great thinkers and theories while engaging them in the exploration of the same beginning questions applied to contemporary issues.
SOC 112
Introduction to Sociology
Is one's identity individually or socially constructed? Are all stereotypes invalid or can there be value in generalizations? Is globalization widening the gaps or homogenizing the world? In this course, students will grapple with these essential questions in examining the world through the lens of a sociologist. Sociology offers an empirically-based methodology for critically evaluating society-from issues of individual agency to the roots of global institutions. Culture, norm stratification, systems, structure, social institutions, social change, the organization of social behavior and its relationship to society and social conditions are emphasized. Students will challenge their own preconceived notions and evaluate these constructs in terms of their relevancy to contemporary issues and problems.
Total Credits: 120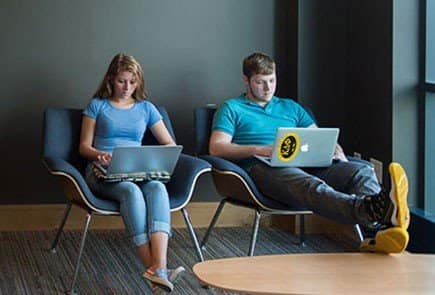 Campus Undergraduate Tuition
Our Manchester campus aims to keep tuition and related costs low for our students so that you can pursue your degree and your goals.
Related Articles
The field of criminal justice is an exciting and diverse one. Whether your interests point you toward the courtroom or the penitentiary, toward a career as a paralegal or a parole officer, there are many ways to serve the country's law and order system on a local or federal level.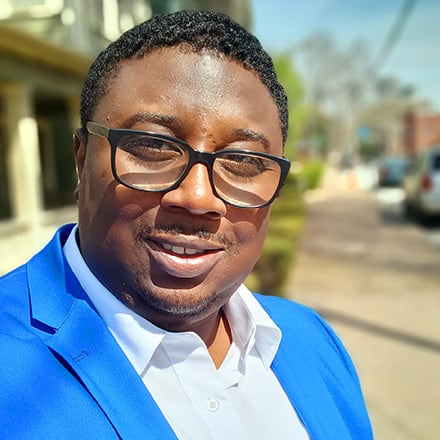 Although Darryl Johnson has been advancing as a professional in the psychology field and nonprofit world for some time now, he really accelerated toward his goals in August when he presented at the 2022 APA Convention and completed his master's degree in psychology at SNHU.
Homeland security is a mission-driven career field focused on national threats such as terrorism, natural disasters and public health crises. While everyone working in homeland security helps to keep the nation and its people safe, careers can vary quite a bit.