Turn Your Associate Degree into a Bachelor's
AAS or AS degree in a technical field required
$330/credit (120 total credits)
Among the lowest online tuition rates in the nation
Program accredited by ACBSP
No application fee or SAT/ACT scores required
Learn Six Sigma methodology and supply chain management
Technical Management Degree Online Program Overview
Do you have your associate degree in a technical field and are ready to take the next step in your education? Are you a problem solver with a gift for technical work? Do you want to learn more about the business end of your field? Or even run your own business someday?
From automotive technology to welding, small businesses to large, SNHU's online Bachelor of Science (BS) in Technical Management II holds huge potential for students like you.
With SNHU's online technical management bachelor's degree, you'll build on your previously earned associate (AAS or AS) degree. With this, you'll start your bachelor's already about halfway to graduation.
This degree is designed to provide you with the opportunity to build upon your existing technical degree and move to leadership positions in fields like:
Audio production
Automotive technology
Construction engineering
Electronics technology
HVAC or plumbing
Manufacturing
Small engine repair
Wind power technology
Welding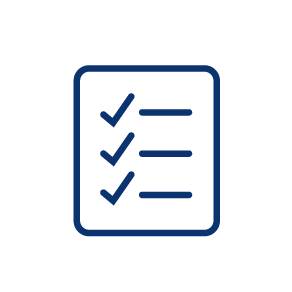 What You'll Learn
Develop and operate efficient supply chains
Plan and manage projects effectively
Analyze and improve processes
Plan and schedule production of goods and services
Gain business communications and systems analysis skills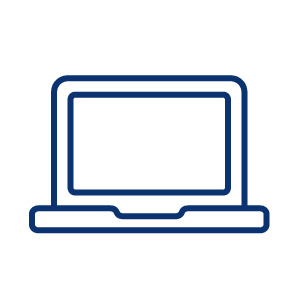 How You'll Learn
At SNHU, you'll get support from day 1 to graduation and beyond. And with no set class times, 24/7 access to the online classroom, and helpful learning resources along the way, you'll have everything you need to reach your goals.
Career Outlook
As the next decade unfolds, the business world faces unique new realities. Skill gaps, automation and rising competition affect nearly every industry, technical fields included.
The U.S. Bureau of Labor Statistics (BLS) projects faster-than-average growth for many technical management jobs through 2031. BLS data forecasts higher-than-average financial rewards, too.1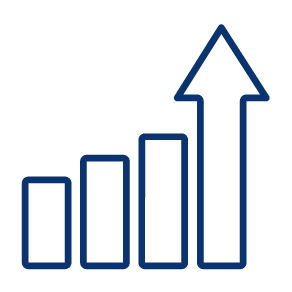 Job Growth
Those looking for roles as construction managers or transportation, storage and distribution managers may see slightly faster-than-average job growth. The BLS projects about an 8% increase through 2031.1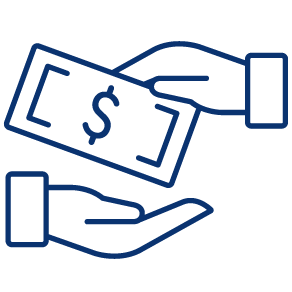 Salary
In 2021, median wages for a number of technical management jobs were high: Transportation, storage and distribution managers earned a median $105,580, construction managers earned $98,890 and industrial production managers made $103,150.1
Understanding the numbers
When reviewing job growth and salary information, it's important to remember that actual numbers can vary due to many different factors—like years of experience in the role, industry of employment, geographic location, worker skill and economic conditions. Cited projections do not guarantee actual salary or job growth.
SNHU's technical management degree prepares you for the challenges – and the jobs – of the future. If you work in manufacturing, where there's constant pressure to update technology and operate leaner, you'll know how to handle it. If you're in construction, where demand for green buildings means staffing up for solar installations, you'll know how to do it. If you're in an emerging industry like wind energy, you'll know how to help grow a business from the ground up.
Just ask graduate Julio Suazo '21.
"[The BS in Technical Management] encompassed management of projects, people and business administration," he said. "It strengthens your confidence to succeed as a manager, regardless of the industry you may find yourself in."
Suazo also adds that earning his degree made him a more attractive candidate to employers.
"I think that being a doer who takes himself or herself seriously in achieving academic or personal goals instills confidence in such leaders regarding your abilities to add value to the organization," he said.
Technical managers who can think big picture and understand how to navigate the changing business landscape should have a strong competitive advantage. A degree in technology management only sharpens your edge in the job market.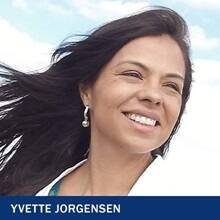 "With this degree, I was able to pivot my career and steadily increase my managerial experience moving from project to product to managing global teams," said Yvette Jorgensen '17.
Jorgensen wants to stay on a leadership path.
"In the future, I would like to continue building on the knowledge and skills learned at SNHU and reach director level in the next few years," she said.
According to the BLS, construction, engineering, manufacturing and transportation offer some of the best job prospects.1 Management roles include:
Construction Manager
In addition to overseeing the construction phase, construction managers often consult with clients during the design phase to help refine plans and control costs.

Industrial Production Manager
These managers coordinate, plan and direct activities involved in creating consumer goods like cars, computer equipment and paper products or commercial goods like lumber, steel and heavy equipment.
Transportation, Storage or Distribution Manager
These roles may plan, direct or coordinate transportation, storage or distribution activities. Industries include warehousing and storage, as well as truck, freight and water transportation.
Fields in industrial technology are ripe with opportunities for technical managers with a business degree. Whether you want to step up from your current role or find a new opportunity, you'll be well-positioned for leadership.
Start Your Journey Toward an Online Technical Management Degree
Why SNHU For Your Online Technical Management Degree
Flexible
With no set class meeting times, you can learn on your schedule and access online course materials 24/7.
Affordable
As part of our mission to make higher education more accessible, we're committed to keeping our tuition rates low. In fact, we offer some of the lowest online tuition rates in the nation.
Prior coursework could also help you save time and money. SNHU's transfer policy allows you to transfer up to 90 credits toward your bachelor's degree and 45 credits for an associate degree from your previous institutions—that means you could save up to 75% off the cost of tuition. You could also save time and money by getting college credit for previous work experience, or by taking advantage of military discounts and employer tuition assistance if available to you.
Respected
Founded in 1932, Southern New Hampshire University is a private, nonprofit institution with over 160,000 graduates across the country. SNHU is accredited by the New England Commission of Higher Education (NECHE), a regional accreditor, which advocates for institutional improvement and public assurance of quality.
Recently, SNHU has been nationally recognized for leading the way toward more innovative, affordable and achievable education:
U.S. News & World Report named SNHU the 2021 Most Innovative University in the North and one of the nation's "Best Regional Universities"
Awarded the 21st Century Distance Learning Award for Excellence in Online Technology by The United States Distance Learning Association (USDLA)
A $1 million grant from Google.org to explore soft skills assessments for high-need youth
Network
At Southern New Hampshire University, you'll have access to a powerful network of more than 300,000 students, alumni and staff that can help support you long after graduation. Our instructors offer relevant, real-world expertise to help you understand and navigate the field. Plus, with our growing, nationwide alumni network, you'll have the potential to tap into a number of internship and career opportunities.
93.6% of online students would recommend SNHU (according to a 2022 survey with 17,000+ respondents). Discover why SNHU may be right for you.
Students who've completed an associate degree (60 credits) in a technical field from an accredited institution are eligible to apply. Applicable technical fields include:
Automotive technology
Construction engineering
Culinary arts
Electronical technology
Electrical linework
Graphic arts
Manufacturing engineering
Small engine repair
HVAC (heating, ventilation and air conditioning)
Welding technologies
Part of our mission to expand access to quality higher education means removing the barriers that may stand between you and your degree. That's why you can apply at any time and get a decision within days of submitting all required materials.
Acceptance decisions are made on a rolling basis throughout the year for our 6 (8-week) undergraduate terms.
If you're ready to apply, follow these simple steps to get the process going:
If you have questions or need help filling out your application, call 1.888.387.0861 or email enroll@snhu.edu.
What SNHU Graduates are Saying
Julio Suazo '21
"I learned a lot about several business strategies. From project management to blue ocean strategies to business model canvassing. It also helped me think much more critically before making important business decisions through the tools and techniques I learned from the program."
Courses & Curriculum
To take on leadership roles in technical management, you need management skills. SNHU's online technical management degree can help you build the skill set you need to succeed as a technical manager. You'll learn about key business principles and management styles and how they apply to a number of different industries.
And since you'll build on your previously earned associate degree in a technical field, you have a head-start on moving into a leadership position.
"I loved that with this program I had the ability to transfer in my previous AAS in Instrumentation," said Yvette Jorgensen '17. "The technical aspect of financial reporting and analysis that this program provided – coupled with the technical training and experience I had – was a good fit for my career goals."
With each course you take, you'll get to apply what you learn to real-world situations. Through class discussions, writing assignments and other exercises, you'll learn about the many variables that contribute to organizational effectiveness.
As you progress through the technical management degree program, you'll learn how to organize a business, maximize resources and staff a workforce. You'll study project management principles, including how to cost out and schedule a major project and see it through to completion. You'll learn the principles of supply chain management and Six Sigma methodology, which is in demand at businesses of all sizes.
Among the topic areas covered in our technical management degree are:
Project management

. Getting an idea off the ground is step one. You'll learn all the other steps involved in completing a project and keeping it on time and on budget.

Information technology. Managers need basic fluency in spreadsheets, database management, linear programming and more. You'll get the grounding you need.
Six Sigma quality management. This proven practice for maximizing efficiency and raising quality has become indispensable to business. You'll learn how and why it works.
Marketing and service operations. Market research, competitive pricing and front-office efficiency keep service levels high and business growing. You'll dig into all of it.
Accounting and finance. Accurate financial records are the foundation of good business. You'll learn their role in documentation and internal processes.
Human resources. Managers need to build effective teams, motivate workers and keep employees engaged, productive and happy. You'll learn what you need to know to succeed.
SNHU's degree in technology management consists of 5 major courses, including these 3 required courses:
Introduction to Information Technology:

Develop the fundamental computer fluency you'll need to achieve your academic and professional goals. Coursework covers network technologies, web publishing, digital media, file and database management, information security, social impact and more. Students gain fluency in word processing, spreadsheets, presentation and database software.

Project Management: As modern organizations have grown more complex, they've also become more project-driven. You'll learn the basic project management framework for organizing, planning, monitoring and controlling the project lifecycle. Coursework covers the methodologies and tools used to manage projects effectively in terms of time, cost, quality, risk and resources.
Six Sigma Quality Management: Learn the Define-Measure-Analyze-Improve-Control (DMAIC) method of Six Sigma quality management, a data-driven, disciplined and proven approach to solving business problems. Coursework covers statistical process control, design and analysis of statistical experiments, process mapping, cause-and-effect diagrams, lean techniques and more.
Six Sigma education "adds to your resume, especially in the manufacturing environment," said Lisa Hayes, SNHU adjunct faculty member. "Six Sigma is so prevalent in industry nowadays that having a background in Six Sigma principles, processes and tools does help your career path."
In addition, you'll get to focus your technology management degree further by choosing 2 of these 5 major courses:
Principles of Management.

Examine the fundamentals of management to gain an understanding of its role in any organization. Coursework covers planning, decision-making and international management.

Management of Service Operations. Learn the concepts, principles and practices that lend to successful service operations while achieving operational excellence. Coursework covers the role of services in the economy, strategic positioning, managing service expectations and more.
Management Science through Spreadsheets. Effective data analysis leads to business decisions that align with strategic objectives and achieve goals. Learn how to apply industry-standard management science techniques to analyze data.
Supply Chain Management. Examine the role of effective supply chain strategies in global operations. Learn how to plan and integrate supply chain components into a coordinated system. Coursework covers key tactics such as risk pooling, integrated planning and information sharing.
Topics in Project Management. Explore advanced topics in project management, such as project risk, project integration, project quality and project procurement. Learn the knowledge and skills of an experienced project manager by creating a detailed plan for a real-world project.
Core courses in our online technical management degree are taught by highly regarded, accomplished instructors. SNHU's online faculty reflect the advanced academic qualifications and practical experience of an accredited university ranked by U.S. News & World Report as one of the most innovative university in the north every year since 2015. The expertise our faculty bring to the classroom helps to bridge the gap between theory and practice.
Some courses within the technical management degree program will require certain software applications and other technologies. SNHU provides cloud-based virtual environments to give you access to the technology you need for your degree – and your career. Learn more about our virtual environments.
Curriculum Requirements & Resources
Business Core
Business programs require learners to complete the Business core program, which includes a variety of business-specific courses. This program focuses on 10 core competencies to prepare you for success wherever you go.
General Education
All undergraduate students are required to take general education courses, which are part of SNHU's newly redesigned program, The Commons. The goal of The Commons' curriculum is to empower you with some of the most in-demand skills, so you can succeed not only in your academic career, but in your personal and professional life too.
Technology Resources
We provide cloud-based virtual environments in some courses to give you access to the technology you need for your degree – and your career. Learn more about our virtual environments.
Earn Math Credits
Save time and tuition with our Pathways to Math Success assessments. Depending on your scores, you could earn up to 12 math credits – the equivalent of 4 courses – toward your degree for less than $50 per assessment. For additional information, or to register for a Pathways to Math Success assessment, contact your admission counselor or academic advisor today.

List of Courses
Courses May Include
BS in Technical Management II Online
QSO 340
Project Management
As modern organizations have become more complex, they have also become more project-driven. This course uses a basic project management framework in which the project life-cycle is broken into organizing, planning, monitoring and controlling the project. You will learn the methodologies and tools necessary at each stage for managing the projects effectively in terms of time, cost, quality, risk and resources.
QSO 360
Six Sigma Quality Management
This course teaches the fundamental tools and techniques used to improve service and manufacturing processes through the Define-Measure-Analyze-Improve-Control (DMAIC) methodology of Six Sigma quality management. Statistical process control, design and analysis of statistical experiments, process mapping, cause-and-effect diagram, 5S methodology, and process waste identification via lean techniques, are the major topics of this course.
Total Credits: 120
Minimum Hardware Requirements
| Component Type | PC (Windows OS) | Apple (Mac OS) |
| --- | --- | --- |
| Operating System | Currently supported operating system from Microsoft. | Currently supported operating system from Apple. |
| Memory (RAM) | 8GB or higher | 8GB or higher |
| Hard Drive | 100GB or higher | 100GB or higher |
| Antivirus Software | Required for campus students. Strongly recommended for online students. | Required for campus students. Strongly recommended for online students. |
| SNHU Purchase Programs | | |
| Internet/ Bandwidth | 5 Mbps Download, 1 Mbps Upload and less than 100 ms Latency | 5 Mbps Download, 1 Mbps Upload and less than 100 ms Latency |
Notes:
Laptop or desktop?  Whichever you choose depends on your personal preference and work style, though laptops tend to offer more flexibility.
Note:  Chromebooks (Chrome OS) and iPads (iOS) do not meet the minimum requirements for coursework at SNHU. These offer limited functionality and do not work with some course technologies. They are not acceptable as the only device you use for coursework. While these devices are convenient and may be used for some course functions, they cannot be your primary device. SNHU does, however, have an affordable laptop option that it recommends: Dell Latitude 3301 with Windows 10.
Office 365 Pro Plus is available free of charge to all SNHU students and faculty. The Office suite will remain free while you are a student at SNHU. Upon graduation you may convert to a paid subscription if you wish. Terms subject to change at Microsoft's discretion. Review system requirements for Microsoft 365 plans for business, education and government.
Antivirus software: Check with your ISP as they may offer antivirus software free of charge to subscribers.
Tuition & Fees
As a private, nonprofit university, we're committed to making college more accessible by making it more affordable. That's why we offer some of the lowest online tuition rates in the nation.
We also offer financial aid packages to those who qualify, plus a 30% tuition discount for U.S. service members, both full and part time, and the spouses of those on active duty.
| Online Undergraduate Programs | Per Course | Per Credit Hour | Annual Cost for 30 credits |
| --- | --- | --- | --- |
| Degree/Certificates | $990 | $330 | $9,900 |
| Degree/Certificates (U.S. service members, both full and part time, and the spouses of those on active duty)* | $693 | $231 | $6,930 |
Tuition Rates are subject to change and are reviewed annually. *Note: students receiving this rate are not eligible for additional discounts.
Additional Costs No Application Fee, Course Materials ($ varies by course)
Frequently Asked Questions
What can I do with a technical management degree?
A technical management degree prepares you for management positions in technical fields, such as:
Alternative energy
Automotive or electronics technology
Construction engineering
Freight transportation
Manufacturing
Oil and gas extraction
Truck transportation
Warehousing and storage
Water transportation
Do you have an associate degree in a technical field and the desire to become a manager? SNHU's online technology management degree provides the credentials aspiring managers need and employers look for, including project management and supply chain management.
Graduate Julio Suazo '21 agrees.
"This program prepares you to become a better manager and business leader," he said. Suazo was able to take his existing leadership experience and validate it academically while learning new skills to advance his career path.
Technical management jobs are in high demand, according to the U.S. Bureau of Labor Statistics (BLS). Many positions are well-compensated, too. Construction managers may experience the greatest demand, with 8% job growth through 2030 and median annual salaries just over $98,890 in 2021.1
Much of the job growth in construction comes from green building, especially in the solar energy industry. Some jobs in green construction, like solar photovoltaic installers, are seeing a 27% spike in demand.1 Construction managers in high-growth industries like alternative energy should likely have the best job prospects.
What is a technical management degree?
Also called a degree in industrial technology, this is a specialized degree for talented professionals in technical fields. If you have an affinity for technical work and more than a passing interest in becoming a manager, this is your degree.
If you have an associate degree in a technical field (AAS or AS), a bachelor's in technical management is the next step on your career path – and it's a critical one.
"This program was the best fit that combined technology and business, thus allowing me to be a viable option for a wide range of industries," said Yvette Jorgensen '17, who had earned an AAS in Instrumentation prior to enrolling at SNHU.
SNHU's technical management degree is tailor made for associate degree holders in technical fields who want to become managers. You'll learn the business skills to move your career forward, including:
Business communications
Business systems analysis
Financial management
Human resource management
Marketing fundamentals
Project management
Strategic management
Southern New Hampshire University offers a technical management degree that provides an in-depth education in project management, supply chain management and core business essentials. Adding this skill set to your toolbox gives you the business and management skills you need to move your career forward.
Because SNHU's program is an online technology management degree, it offers you the flexibility to fit in coursework around your schedule. You can continue to work while pursuing your degree and demonstrate what you're learning on the job.
"I also enjoyed the flexibility in schedule and classes so that I could maintain my heavy travel schedule as well as spend time with my family," Jorgensen said.
Is technical management a good degree?
Definitely! If you work in a technical field, technical online degrees are a practical investment in your future.
A technical management degree expands your business skills in the technical realm and opens up opportunities to become a company leader.
You'll gain a strong foundation in business, including communications, financial management, project management and strategic management. You'll learn how to coordinate, plan and direct activities at construction sites, on the factory floor, in warehouses or on trucks, planes or ships.
The foundation that Yvette Jorgensen '17 developed has helped her get noticed by employers.
"Since starting and completing the program, I have been awarded Employee of the Year at two separate global companies, thanks to the knowledge acquired through my education at SNHU," she said.
The strong grasp of management skills you'll gain from a degree in technology management also opens the door to salary bumps. Technical managers can command high salaries. According to the U.S. Bureau of Labor Statistics (BLS), the median annual salary for construction managers in 2021 was $98,890.1
Beyond the financial rewards, a technical management degree can make you more influential at work. By learning how to manage an organization, you'll open up your chances to make an impact on its growth. When you can help streamline operations and increase profit margins, you play a key role in fueling a company's success.
What does technical management mean?
Technical management is equal parts technical aptitude and business acumen. It's any role that involves planning, coordinating and overseeing technical operations. As such, a technical management degree is the bridge from hyper-focused technician to big-picture decision-maker.
A technical manager might work in automotive manufacturing, construction, distribution, storage or transportation. There's constant pressure in traditional fields like these to adopt new technologies, gain efficiencies and improve profit margins. Technical managers bring the business knowledge to tackle those challenges.
Emerging industries like solar and wind energy are bringing fresh opportunities to the field of technical management. The U.S. Bureau of Labor Statistics (BLS) projects that the demand for solar photovoltaic installers will increase 27% from 2021 to 2031 – likewise, wind turbine technicians can anticipate 44% growth.1
Both solar and wind energy are expected to grow rapidly over the coming decade, according to the BLS. The trend bodes well for technicians and technical managers alike.
Related Articles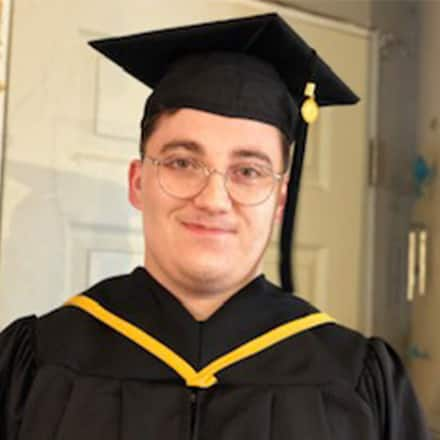 Jacob Kane-Conrad '21 was following a well-worn path to his college degree, but he also did it his own way.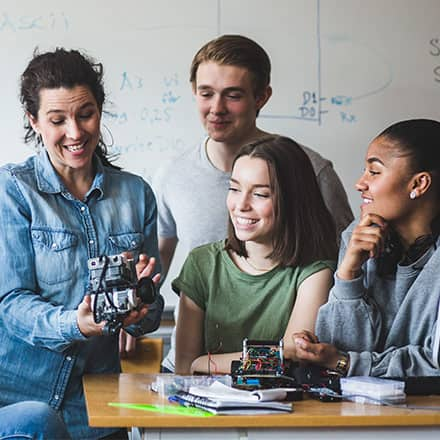 Let's start with a basic question: Exactly what does STEM mean? It's a term many are familiar with, but don't necessarily understand. STEM is a common abbreviation for four closely connected areas of study: science, technology, engineering and mathematics.
From Grace Hopper, an early pioneer in computer programming, to Katherine Johnson's contributions as a space scientist, women have been proving their value to the STEM fields for years and years. While there isn't one straight pathway into STEM, there are some general strategies that will help.
References
1Bureau of Labor Statistics, U.S. Department of Labor, Occupational Outlook Handbook, on the internet, at:
https://www.bls.gov/ooh/management/home.htm (viewed Oct. 31, 2022)
https://www.bls.gov/ooh/management/architectural-and-engineering-managers.htm (viewed Oct. 31, 2022)
https://www.bls.gov/ooh/management/construction-managers.htm (viewed Oct. 31, 2022)
https://www.bls.gov/ooh/management/industrial-production-managers.htm (viewed Oct. 31, 2022)
https://www.bls.gov/ooh/construction-and-extraction/solar-photovoltaic-installers.htm (viewed Oct. 31, 2022)
https://www.bls.gov/oes/current/oes113071.htm#ind (viewed Oct. 31, 2022)
https://www.bls.gov/OOH/installation-maintenance-and-repair/wind-turbine-technicians.htm (viewed Oct. 31, 2022)
Cited projections may not reflect local and/or short-term economic or job conditions and do not guarantee actual job growth.