Earn Your Online Public Health Degree
$320/credit (120 credits)
Transfer up to 90 credits
Aligned to competencies of the Association of Schools and Programs of Public Health (ASPPH)
No application fee or SAT/ACT scores
Regionally accredited by NECHE
Stepping stone to master's in public health (MPH) program
Online Public Health Degree Overview
Ready to make your mark in a rewarding field? Start by earning your online Bachelor of Science in Public Health at Southern New Hampshire University.
Public health covers a range of fields – everything from developing and presenting wellness programs in local communities and creating public policies to fighting infectious disease outbreaks in West Africa. No matter where public health professionals work, they're driven by the same mission: to protect the health of populations and improve quality of life through healthy behaviors.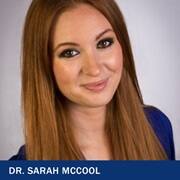 "Public health is the recognition that there are certain health issues that every population suffers from, not just nationally but internationally," said Dr. Sarah McCool, an adjunct instructor at SNHU. "It's important to understand the impact of globalization and how that affects public health. You can spread a disease in the time it takes to cross the world on a trans-Atlantic flight."
That means public health includes:
Developing cleaner air initiatives
Examining effects of smoking – and secondhand and thirdhand smoke
Expanding access to fruits and vegetables
Designing safe sex and reproductive health campaigns
Creating transportation options to health services
Building emergency preparedness plans
Sharing the effects of bullying in schools
This online bachelor's program provides a strong foundation in biological and social sciences and emphasizes evidence-based approaches to program assessment, planning and evaluation. You'll also explore strategies for preventing disease, prolonging life and improving the health of entire populations.
Learn how to:
Use principles to recognize patterns and trends
Apply public health strategies to improve health, safety and quality of life
Explain the effectiveness of health programs
Identify health disparities and promote social justice
Make globally, socially and ethically responsible public health decisions
Design communication strategies that promote public health campaigns
If you choose to continue your studies after earning your bachelor's in public health, SNHU also offers a Master of Public Health degree – both with a general track and a global health concentration.
Public Health Career Outlook
The online public health degree is designed to prepare you for a variety of promising careers, including medical and health services manager, health educator or community health worker.
The demand for educated, experienced public health professionals will continue to rise based on growing populations and the need for disease prevention, surveillance and education.
The U.S. Bureau of Labor Statistics reports strong growth in these fields. Employment of medical and health services managers is projected to grow 18% through 2028, much faster than the average for all occupations, and the average salary for these careers is $99,730.2
Jobs for health educators and community health workers are estimated to increase by 11% through 2028.2 In 2018, the median annual wage for community health workers was $39,540 and $54,220 for health educators.
Public health professionals work in various settings and industries, including:
Hospitals and medical facilities: Many organizations offer classes and events about topics like nutrition and exercise as preventative care – and continue to look for ways to educate people before they're patients.
Managed care organizations: Healthcare and insurance costs rise when employees aren't at their healthiest, and these organizations can work with companies to focus on proactive vs. reactive solutions.
Nonprofit organizations: There's a group for almost every condition that needs support: alcoholism, asthma, postpartum health, domestic violence, visual impairments and so many more.
State and local health departments: These agencies are responsible for anything from monitoring water quality in the community, inspecting restaurants and markets, and creating safe places for children to play – and everything in between.
U.S. Centers for Disease Control and Prevention (CDC): With a mission to fight any threats to health and safety, the CDC is responsible for over 1,000 programs since its launch in 1995, impacting millions of people.3
With such a wide variety of health-related causes to choose from, your online public health degree could take your career in a number of directions.
Start Your Journey Toward an Online Public Health Degree
Why SNHU for Your Online Public Health Degree
Flexible
With no set class meeting times, you can learn on your schedule and access online course materials 24/7.
Affordable
Take advantage of some of the lowest online tuition rates in the nation, plus financial aid for those who qualify. We also make it easy to transfer to SNHU by accepting up to 90 credits from your previous institution.
Respected
Founded in 1932, Southern New Hampshire University is a private, nonprofit institution with over 100,000 graduates across the country. SNHU is regionally accredited by the New England Commission of Higher Education (NECHE), which advocates for institutional improvement and public assurance of quality.
Recently, SNHU has been nationally recognized for leading the way toward more innovative, affordable and achievable education:
"Most Innovative" regional university honors from U.S. News & World Report each year since 2015
A $1 million grant from Google.org to explore soft skills assessments for high-need youth
Recognition as a 2017 Digital Learning Innovator by the Online Learning Consortium
Network
At Southern New Hampshire University, you'll have access to a powerful network of more than 200,000 students, alumni and staff that can help support you long after graduation. Our instructors offer relevant, real-world expertise to help you understand and navigate the field. Plus, with our growing, nationwide alumni network, you'll have the potential to tap into a number of internship and career opportunities.
96.5% of students surveyed across all programs would recommend SNHU to a friend.*
Part of our mission to expand access to quality higher education means removing the barriers that may stand between you and your degree. That's why you can apply at any time and get a decision within days of submitting all required materials.
Acceptance decisions are made on a rolling basis throughout the year for our 6 (8-week) undergraduate terms.
Simply contact an admission counselor, who can help you explore financial options, answer all your questions and walk you through the application process. Start by:
Test scores are not required as part of your application.
Courses & Curriculum
The BS in Public Health program prepares graduates for the workforce as competent, emerging public health professionals. In the US, the Association of Schools and Programs of Public Health (ASPPH) provides guidance to colleges and universities that offer public health programs. At SNHU, the BS in Public Health was designed to for you to meet today's public health challenges. To learn more, please review our accreditations page.
The core major courses provide you with a comprehensive understanding of public health and insights into healthcare administration and delivery systems. Course topics include epidemiology, research and assessment, program planning, health communication and education, healthcare law and ethics in national and global contexts.
Curriculum Requirements & Resources
General education courses: All bachelor's students are required to take general education classes, if not obtained in prior coursework. Through these foundation, exploration and integration courses, students learn to think critically, creatively and collaboratively, giving you the edge employers are looking for.
Technology resources: We provide cloud-based virtual environments in some courses to give you access to the technology you need for your degree – and your career. Learn more about our virtual environments.
Earn credits for what you already know: Did you know certain work and life experience – like industry-recognized certifications, law enforcement training and math knowledge – could save you time and money at SNHU? Learn how you could get credit for work or life experience.
List of Courses
Courses May Include
BS in Public Health Online
HCM 340
Healthcare Delivery Systems
This course provides an overview of the nature, organization, and function of the continuum of health services found in the United States. Emphasis is placed on the interrelation of cultural, economic, political and social aspects of health care delivery at the federal, state and local level. Topics include health care costs, accessibility of services, governmental influence on health care delivery, private industry role in health care, services for the medically indigent and elderly, ethical issues regarding transplants, reproductive technology, end of life decisions and funding.
IHP 330
Principles of Epidemiology
Learn basic principles of epidemiology with emphasis on applications in healthcare management. Examine specific epidemiology tools used for purposes of planning, monitoring, and evaluating population health. Consider methods for managing the health of populations, understanding the factors that influence population health, and strategies that healthcare organizations and systems can use to control these factors.
IHP 340
Statistics for Healthcare Professionals
This course explores the basic statistical concepts of inference, variability, and statistical significance. Statistical methods used to describe data, quantify relationships and to test for differences between means will be studied. Parametric statistics will be the main focus but some common nonparametric tests will be introduced. The course will focus on the interpretation of published research findings.
IHP 410
Population Health and Cultural Competence
This course explores a population-based approach to understanding disease management, chronic care management, and health policy making. It explores how behavioral factors, social circumstances and environmental exposures affects a population and how to mitigate these factors using culturally relevant approaches to create a culture of wellness.
IHP 420
Ethical and Legal Considerations of Healthcare
Students in this course examine the role of health care policy and legal, regulatory, and quality control in ethical decision making in healthcare. Students explore concepts and principles of health care policy, legal control, ethical conduct, and regulatory environments and their application to the health care environment. The impact of health care policy and multicultural, socioeconomic, political, legal, and regulatory factors on health care systems is explored.
PHE 101
Fundamentals of Public Health
This course introduces students to the field of public health: its historical evolution, fundamental theories, concepts and practice in the US, and its core values and ethical principles. The structure of the public health system, the ten essential services, and the core knowledge areas (epidemiology, biostatistics, social and behavioral sciences, environmental health, and healthcare policy and administration) are outlined in order for students to comprehend the breadth of complex factors impacting health and the tools available to protect and promote health.
PHE 321
Biological Concepts for Public Health
This course explores the major determinants of human disease from an integrated ecological perspective that brings together population-based approaches to the study of infectious disease and genetically determined diseases. Students learn about how infectious diseases are transmitted, risk factors and biological processes for common diseases, and the impact of these and control strategies on public health.
PHE 327
Research and Assessment in Public Health
Students in this class will develop the introductory knowledge and skills to apply assessment instruments, data collection, research designs, and statistical analysis to assess need, assets, and capacity for health education programs. Existing data sets will be introduced that will increase access to information to develop and implement health promotion projects that are fiscally feasible while meeting specific health promotion needs of a targeted population.
PHE 330
Public Health Education and Communication
The purpose of this course is to develop communication skills relevant to public health and examine the impact of mass media, social media, and the internet on health outcomes. Communications is a crucial tool in dealing with global public health challenges. Strong communication skills are necessary in the developing effective public health education, sound advocacy and successful policy development and implementation. In addition, the course explores how communication is currently being used by public health organizations and agencies.
PHE 340
Social and Behavioral Health
The course provides an overview of the contribution of the social and behavioral sciences to health behavior. Social and behavioral science fundamentals (principles, theories, research, and techniques) that are employed to address current and past public health problems are examined. Key concepts such culture, race/ethnicity, gender, poverty/disparities, factors related to behavior change, community, organizational climate, family are examined from a social and behavioral sciences perspective.
PHE 423
Evaluation Methods in Public Health
This course will cover contextual issues surrounding evaluation, evaluation designs and methodological issues, steps involved in conducting an evaluation, communicating the results, and ensuring that evaluation findings are used by intended users.
PHE 425
Programming Planning in Public Health
The purpose of this course is to provide basic knowledge in public health sciences, and practical skills to effectively plan, implement, and manage programs that address public health problems in a variety of settings. The course explores key concepts, theories, and methods in planning and implementing successful health promotion programs and healthy public policy.
PHE 489
Public Health Capstone Communication
Taken in the student's final term, the capstone course is the culminating experience for the Bachelor of Science in Public Health. This course builds on the theories and concepts of all courses students have taken within the program of study. The capstone course provides students with the opportunity to integrate and synthesize the knowledge and skills acquired throughout their coursework in an original comprehensive project/paper, while assessing their level of mastery of the stated outcomes of their degree program in public health. In addition, students present their capstone project and reflection on the experience to their instructor and their peers in the course. Students will also post their capstone project and presentation into their e-Portfolio.
Total Credits: 120
Tuition & Fees
Tuition rates for SNHU's online degree programs are among the lowest in the nation. We offer financial aid packages to those who qualify, plus a 30% tuition discount for U.S. service members, both full and part time, and the spouses of those on active duty.
Online Undergraduate Programs
Per Course
Per Credit Hour
Annual Cost for 30 credits
Degree/Certificates
$960
$320
$9,600
Degree/Certificates
(U.S. service members, both full and part time, and the spouses of those on active duty)
$675
$225
$6,750
Tuition Rates are subject to change and are reviewed annually.
Additional Costs
No Application Fee, $150 Graduation Fee, Course Materials ($ varies by course)
Frequently Asked Questions
What is a public health professional?
A public health professional looks at the health of groups of people rather than focusing on one person at a time.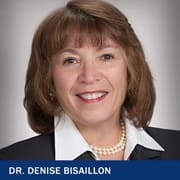 "Public health looks at populations. It doesn't look at individuals," said Dr. Denise Bisaillon, associate dean of public health at SNHU. "It's not a clinical program. It's not a clinical field. Public health looks at whole populations and what diseases are out there and where they came from. They look at all the ways that disease and conditions take place and how to prevent them."
As you work toward becoming a public health professional, you'll study 5 core disciplines, one or more of which could be essential to your career:
Behavioral and social sciences: Influencing behavior to encourage healthier habits
Biostatistics: Designing studies and examining health data
Epidemiology: Determining populations at risk for specific conditions or illnesses
Health policy and administration: Formulating and writing the policies that impact the health industry
By becoming a public health professional, you can help alter the direction of health – for current generations and the generations to come.
What are some careers in public health?
Roles in the public health field may include:
Community planners
Epidemiologists
First responders
Health educators
Nutritionists and dietitians
Occupational health and safety professionals
Public health physicians
Public policymakers
Restaurant inspectors
Scientists and researchers
Social workers
Some of these career paths may require additional education or licensing beyond a BS in Public Health – to both enter the field and advance in it. SNHU is one university that offers an MS in Public Health online program.
Is public health a good career?
A job in the health field is always a rewarding one. In particular, public health is such a broad topic that there are so many places where you can effect change.
"There are a lot of opportunities," said Dr. Denise Bisaillon, associate dean of public health at SNHU. "It's a field that is growing due to the need to improve health before it requires medical treatment."
As all jobs in the health field are expected to grow 14% by 2028, it's also a practical career to break into.2
How long is public health degree?
Bachelor's degrees are traditionally known as 4-year programs. But the amount time your program takes depends on a few factors.
Like your full-time or part-time status. At SNHU, full-time students take 2 courses per term and part-time students take 1 course. With 6 terms per year, full-time students who start with no credits can finish in 3.5 years if they don't take a term off.
Most of our students, though, transfer in credits when they begin their degree. Bringing credits into your online public health degree program can help you get to the finish line faster, because the more credits you have, the closer you are to graduation.
Here, you can transfer up to 90 credits toward your program. Because you're able to bring so many credits into your bachelor's in public health, you have the opportunity to move into your career sooner.
How much does a bachelor's of public health make?
The average salary of a graduate of a public health degree program is $52,000, according to PayScale.4
However, when you look at specific roles within the field, the pay can increase quite a bit.
For example, medical and health services managers received median annual wages of $99,730 in 2018.2 What's more, the highest 10% of managers earned more than $182,600 in their role.2
You may also choose to move into positions like health educators, who received median annual wages of $54,220 in 2018 – with the top 10% earning more than $98,000.2 Another option is moving into a community health worker position, which had median annual wages of $39,540 in 2018, while the top 10% earned more than $65,000.2
* 2019 Annual Student Satisfaction Study. 9,206 students responded. October 2019
2 Bureau of Labor Statistics, U.S. Department of Labor, Occupational Outlook Handbook, on the internet, at:
https://bls.gov/ooh/management/medical-and-health-services-managers.htm (viewed Nov. 1, 2019)
https://www.bls.gov/ooh/community-and-social-service/health-educators.htm (viewed Nov. 1, 2019)
https://www.bls.gov/ooh/healthcare/home.htm (viewed Nov. 1, 2019)
Cited projections may not reflect local and/or short-term economic or job conditions and do not guarantee actual job growth.
3 CDC Foundation, Global Health Protects Us All, on the internet, at https://www.cdcfoundation.org/partners (viewed Nov. 1, 2019).
4 Payscale, Bachelor of Science, Public Health Degree, on the internet, at https://www.payscale.com/research/US/Degree=
Bachelor_of_ Science_ (BS_%2F_BSc)%2C_Public_Health_(PH)/Salary (viewed Nov. 1, 2019).